How to Use the Pretty Links Plugin (A Beginner's Guide)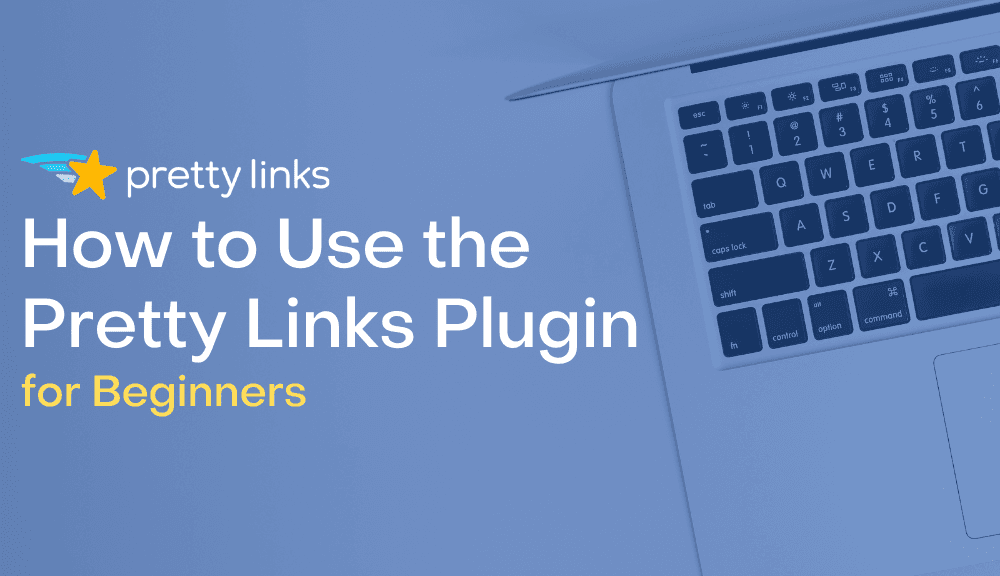 Whether you're a blogger, a social media maven, or an affiliate marketer, link shortening and redirection are marketing elements you definitely want to get right. However, without the proper tools, you could wind up frustrated by the time-consuming process.
Fortunately, there's an answer for those who need a simple, all-in-one link management tool: the Pretty Links plugin. Our premium WordPress plugin offers almost all of the link automation, management, and customization tools you can think of, and more.
In this post, we'll introduce you to our Pretty Links plugin. You'll learn how to get started, as well as how to add it to your site and customize its settings to fit your needs. We'll also introduce you to three of Pretty Links' main features and how you can use them effectively for your own linking needs. Let's get started!
Introducing the Pretty Links Plugin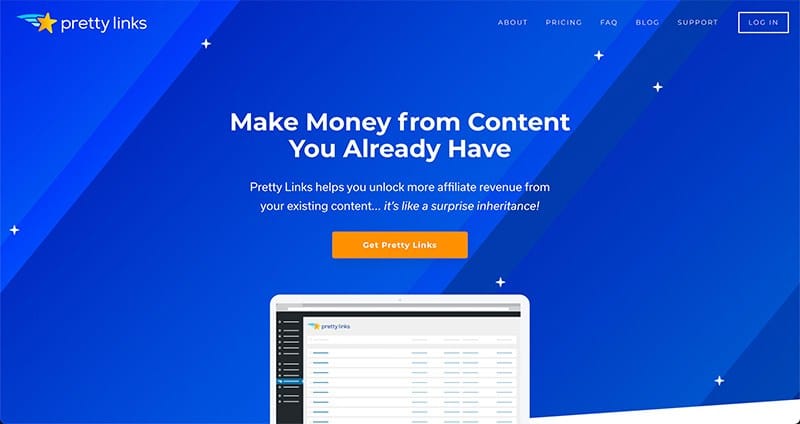 Pretty Links is a premium plugin that makes it easy to shorten, cloak, share, and even track your affiliate links. All of this can be done from the WordPress dashboard, and with much more functionality than your average link shortener.
While there is a Pretty Links Lite version, the premium version offers a myriad of additional redirection types, conversion reports, and a wealth of automation and sharing tools to supercharge the way you present your site's links.
Key Features
Offers default link options to help speed up the process of link creation
Enables you to customize reporting options to track important information
Lets you create link groups based on product, affiliate, and more
Provides a social media network bar for posts and pages, enabling readers to share pretty links directly
Price
The Pretty Links plugin starts at $49 per year. You can look over more plan options on our Pricing Plans page.
How to Get Started with Pretty Links
To begin reaping the benefits of Pretty Links, first you'll need to purchase a subscription plan. Next, you'll need to install and activate the plugin on your site before registering it with your license key. To do this, navigate to Pretty Links > Activate Pro on your WordPress dashboard. From there, paste in the license key and click Activate.
At this point, you're ready to start shortening, redirecting, and managing your affiliate links. To add a new link, navigate to Pretty Links > Add New on your WordPress dashboard/
Now you're ready to discover what Pretty Links offers. Let's take a look!
3 Key Features of Pretty Links (and How to Use Them)
Pretty Links is packed with practically all of the link management tools you could ever need, including three key features that make it run efficiently. Let's begin with its bread and butter: link shortening.
1. Link Shortening
The long, complicated links typically used by affiliates are not only a hassle to manage, but they can also make site visitors nervous and discourage clicks. With Pretty Links, you don't have to worry about your affiliate links scaring customers away.
From the Pretty Links > Add Link screen, you'll be shown a number of options. However, to begin, you only need to focus on a few.
First, for a simple link shortening, add the link you'd like to shorten into the Target URL box. Next, edit the four-letter slug within the Pretty Links field in any way you'd like. Be sure to add a title that is easy to find again later. Finally, choose the redirection method (we recommend 301 Permanent), then select Create at the bottom of the page: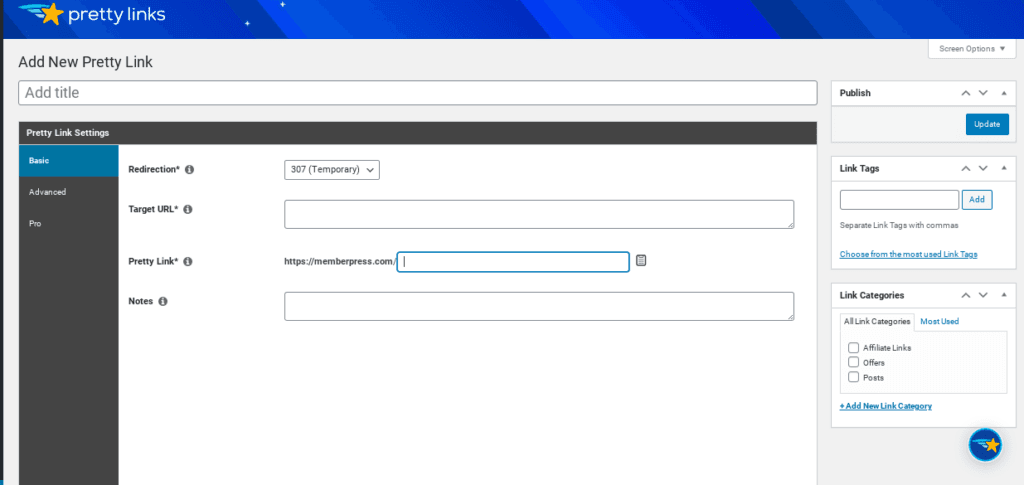 That's all there is to it! But let's take a closer look at the first drop-down in the list.
2. Link Redirection
As explained above, redirection plays a crucial role in link shortening. However, there are other ways to utilize Pretty Links's redirection feature. Link redirection offers a number of benefits to marketers, including increased click-through rates and preventing link theft.
To use this feature, start by adding a new link as you did before. Pretty Links offers a number of redirection types (including permanent and temporary), as well as some more advanced choices such as Cloaked, Javascript, and Meta Refresh: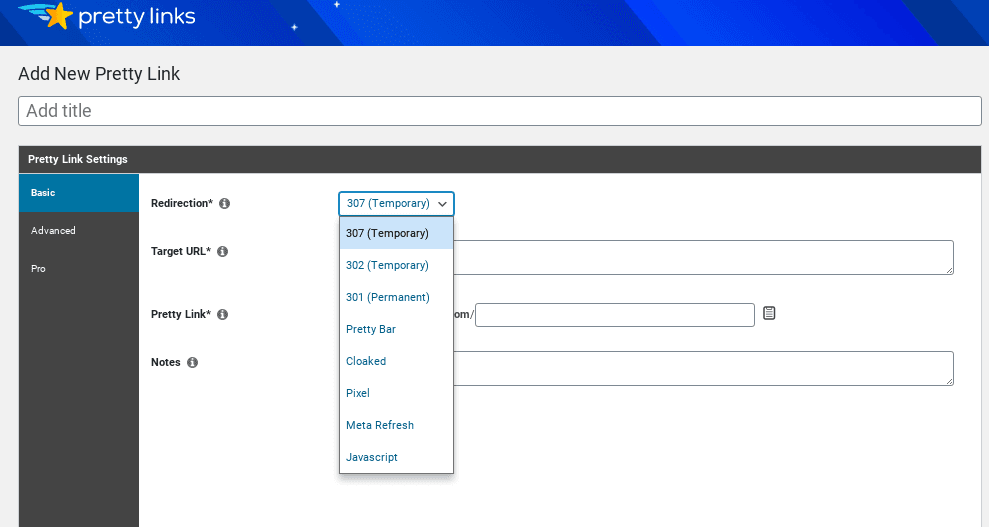 🖱️ Click here to learn more about each redirect type
Once you've decided on the type you'd like to use, select it. Then continue creating your link as in the previous step. Once you're finished creating your link, click Create. It's really that simple!
3. Link Management and Automation
It can be difficult to keep track of all of your links, especially when you have a number of affiliates working for you. Fortunately, Pretty Links has link management and automation built-in.
To manage the links you've created, navigate to Pretty Links > Pretty Links and select the link you'd like to edit. You'll see options including link expiration and keyword automation. These options are found within the Pro Options drop-down on the Add Link screen: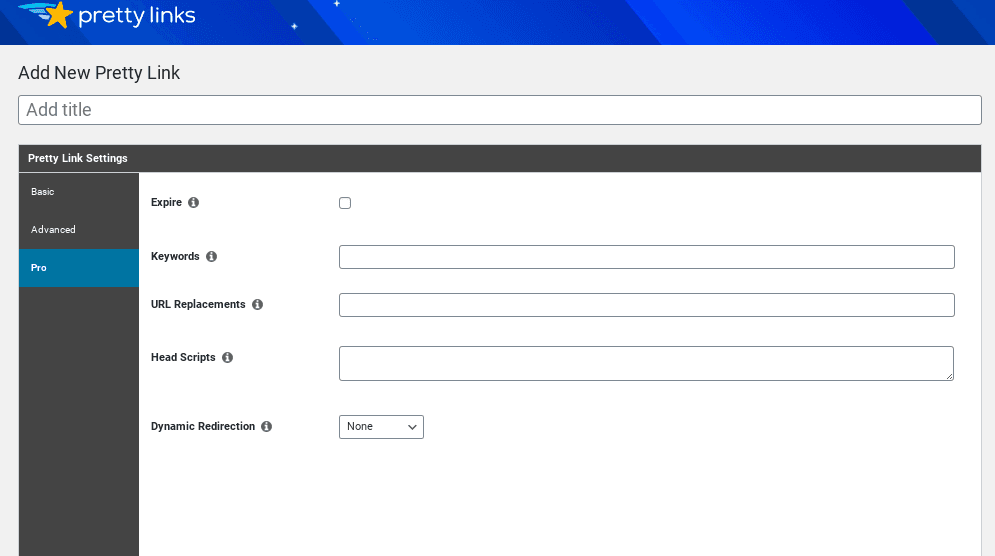 Link tracking is another handy feature that enables you to keep tabs on your affiliate links from a dedicated reporting panel. To track your links, first, enable the tracking feature in the Advanced Options drop-down on the Add Link page: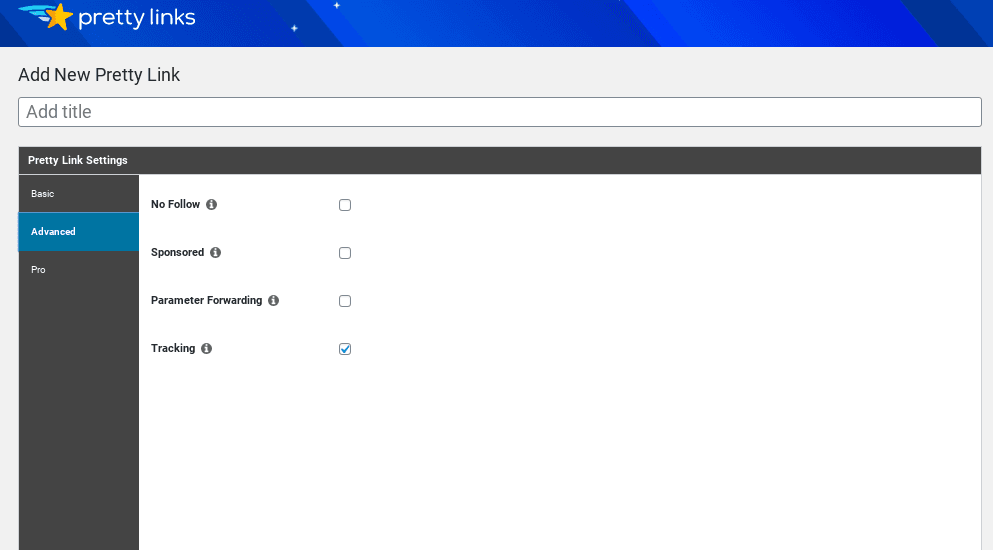 Then, navigate to Pretty Links > Clicks on your WordPress dashboard. Here, you can see an overview of each tracked click, including the URL, referrer, and link: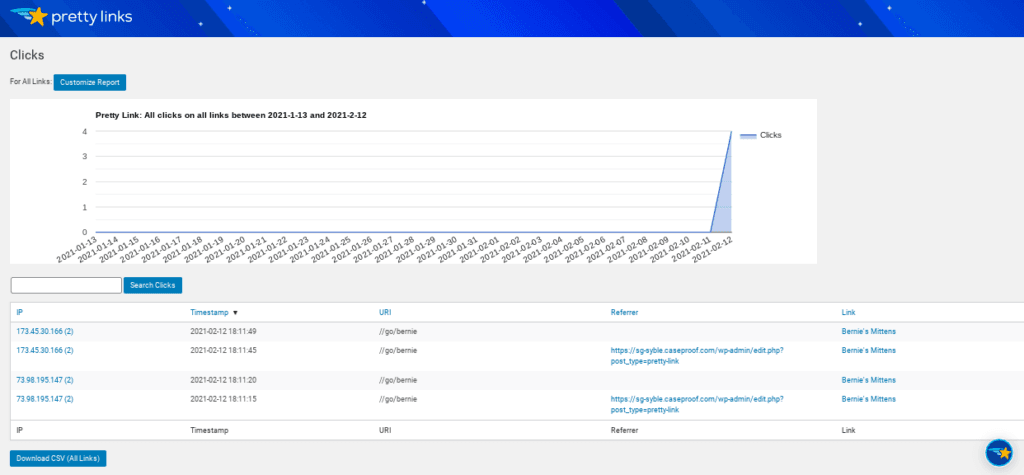 Additionally, from the Pretty Links > Pro Reports tab you can create link reports that can be exported for use elsewhere:

Finally, you can also automate a number of link tasks. We've already mentioned link expiration (which can either be on a specific date or after a predetermined number of clicks), but you can also automatically turn keywords into links. You can even automate the social media sharing options available within the plugin.
Conclusion
The importance of affiliate link tracking and management cannot be overstated. This is why a well-built and full-featured linking plugin is a must-have for affiliate marketers everywhere.
In the above post, we've offered you an introduction to the Pretty Links plugin. You've learned how to add the plugin to your own site, as well as its three main link-focused features, which include:
Link shortening
Link redirection
Management and automation of links
Do you have any questions about getting started with Pretty Links? Let us know in the comments section!
If you liked this article, be sure to follow us on Facebook, Twitter, Pinterest, and LinkedIn! And don't forget to subscribe to our newsletter 😄