How to Craft the Perfect CTA for Your Social Media Posts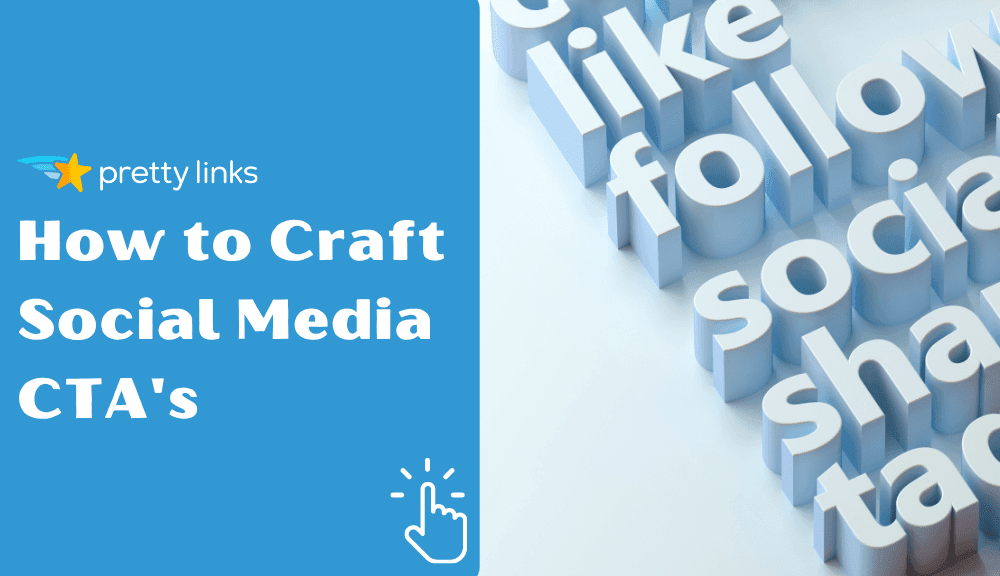 A well-crafted call to action (CTA) can mean the difference between a successful social media post and one that falls flat. While it may seem simple on the surface, there's actually a lot that goes into a CTA that spurs your readers into action.
Fortunately, there are a lot of ways to build an effective CTA. Therefore, you're sure to find one that resonates with your audience and fits with your unique brand voice. You can also test multiple options to learn what works best for you.
In this post, we'll introduce you to CTAs and why they're so crucial to your affiliate marketing efforts. Then we'll share five tips for crafting the perfect CTA for your social media posts. Let's get started!
An Introduction to CTAs
A CTA is any piece of content designed to convince a user to take a desired action. This content can appear in any number of ways, from plain text to buttons.
As an affiliate marketer, there are a lot of different actions you may want readers to perform. These might include:
Following a link to make a purchase
Filling out an email signup form to join a newsletter
Clicking on a button to get more information
Well-crafted CTAs are especially important in your social media posts. First, you want readers to comment on and share your content to help you get more eyes on it. However, you also need them to click through to your website or directly on your affiliate links so you can earn more commissions.
How to Craft the Perfect CTA for Your Social Media Posts (5 Tips)
With so many ways to design a CTA, getting started can sometimes feel a little overwhelming. Let's have a look at five tips to help you craft the perfect message.
1. Create a Sense of Urgency
CTAs that create a sense of urgency can inspire readers to act now, whether on social media or elsewhere. You want users to click on your link as soon as they see it, as it's unlikely they'll return to it later.
One way to do this without sounding pushy is to rely on Fear of Missing Out (FOMO). For instance, you might use the words "Don't Miss Out" or just mention a time limit, as shown in this example from EDEN BodyWorks: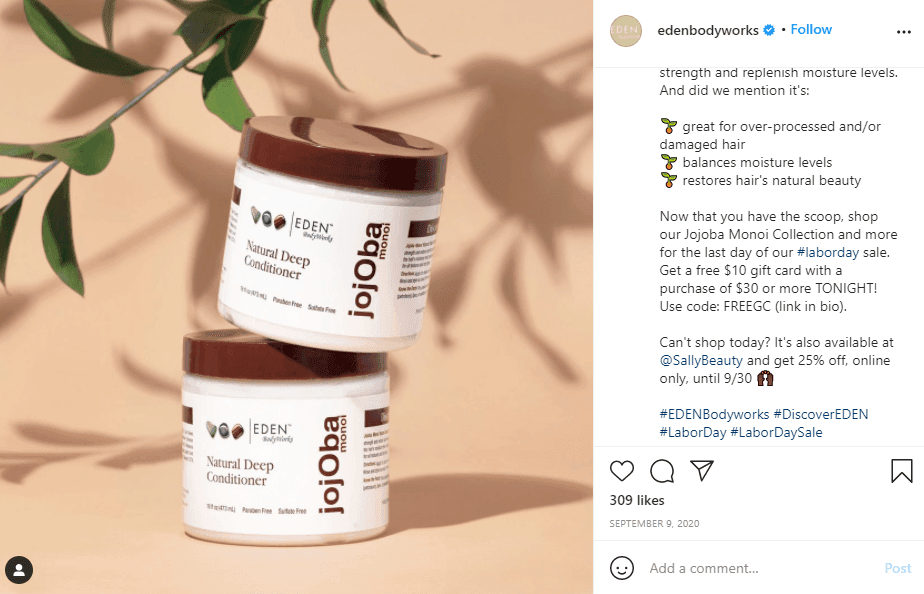 When using this tactic, you'll need to give readers enough of a heads-up so they have time to take advantage of what you're offering. You can always post more CTAs as you approach the deal's expiration date.
2. Let Your Readers Know Why They're Clicking
If your audience isn't clear where a link will take them, they're less likely to click on it. When crafting your CTA, you may want to use clear action words such as "subscribe," "buy now," or "learn more."
In this example from BarkBox, the post not only lets you know what the content is, but also describes how to access it: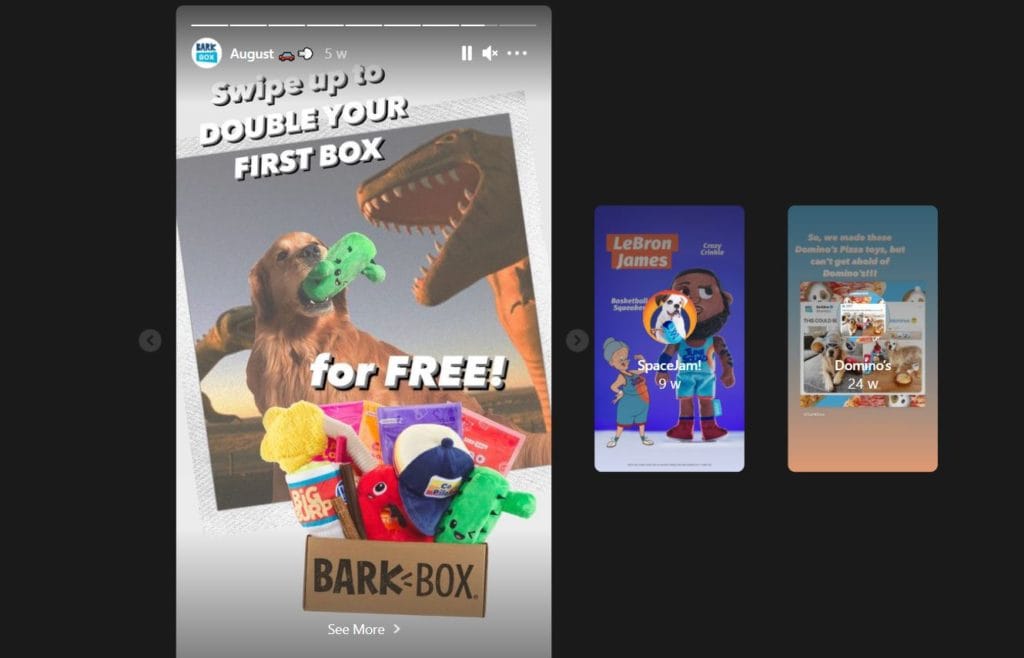 While phrases like this may seem a little sales-y, remember you only have so many words to convince readers to take the next step. By keeping the CTA itself brief and to the point, you'll save the bulk of your word count for more substantive content.
3. Use Your Brand Voice
While you'll want to be sure that your CTAs are clear and concise, they're still an excellent opportunity for exercising your brand voice. Your regular followers are likely familiar with this voice, so it's important to remain consistent when crafting your CTA.
One way to embrace your branding is to create custom links for your CTAs. Our Pretty Links plugin enables you to generate unique URLs for your pages and posts:
Once you've installed and activated the plugin, you can navigate to Pretty Links > Add New to create your first link. Here, you can select your redirection type and add the URL you want to use. In the above example, we took a meaningless URL for a barbecue roundup and changed it to the much more fun "get-grilling-2021". You can also include notes, so you remember what the link is for.
4. Find What Works With A/B Testing
A/B testing, also called split testing, is a technique you can use to test different versions of your content. For instance, you can compare multiple landing pages, link placements, and, of course, CTAs in your social media posts.
Our Pretty Links plugin enables you to test different CTAs by comparing the click-through rate (CTR) of your diverse posts. You can do this by creating a report that compares two or more links.
To get started, navigate to Pretty Links > Reports and click on the Add Report button. In this case, we'll be comparing two different CTAs from Facebook: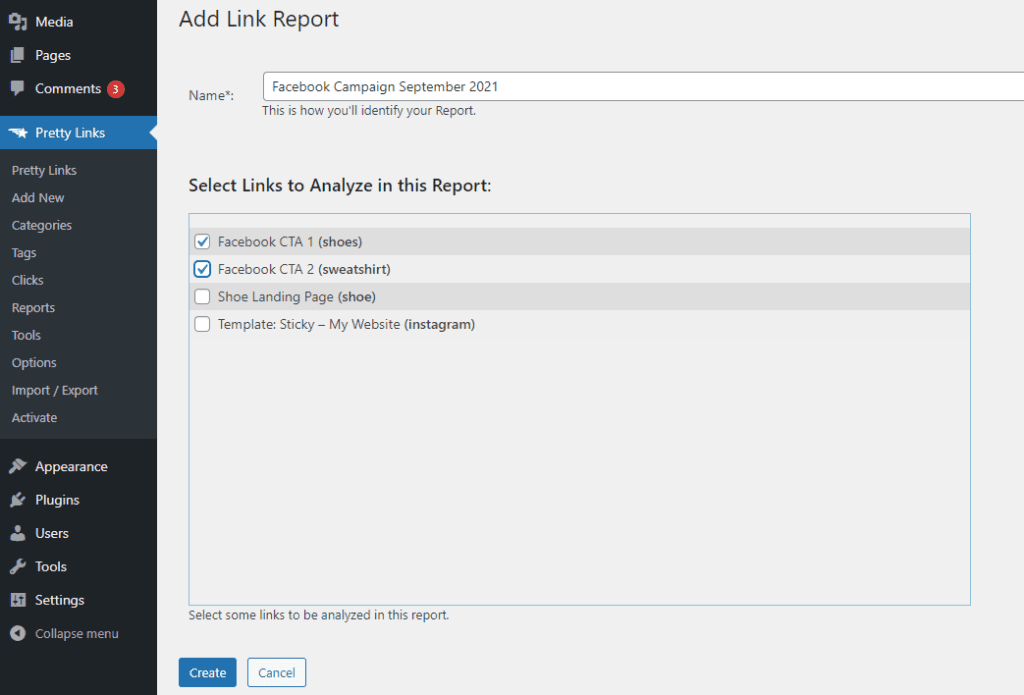 Give your report a descriptive name. Then, select the links you'd like to compare from the list. When you create these links, you may want to name them so you can tell them apart. After selecting your links, click on the Create button.
Now you'll have a report you can reference when creating CTAs in the future. Perhaps you'll find that certain language resonates more with your audience, or you get a lot more clicks from one platform over another.
5. Create Customized CTAs for Each Platform
Social media platforms attract different audiences and use distinct formats for their posts. You can take advantage of these variances by customizing your CTAs.
If you're using Facebook, you can utilize live streaming capabilities and include a CTA right in your video: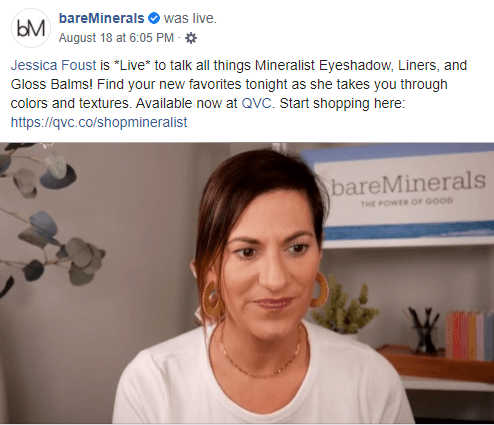 On the other hand, if you're posting on Twitter, you'll probably want to get your point across much more quickly. For example, here, Bare Minerals uses emojis, as well as a dose of FOMO, to drive traffic to its products:
Each platform has its own requirements and features. Therefore, it's important that you optimize your content for each platform.
Conclusion
The ability to craft irresistible CTAs will serve you well as an affiliate marketer. The more visitors you can entice to your website, the more potential you have for growing your income. With time, you'll learn what works best for your audience.
Let's recap the tips we shared for creating the perfect CTA:
Create a sense of urgency.
Let your readers know why they're clicking.
Use your brand voice.
Find what works by using Pretty Links for A/B Testing.
Create customized CTAs for each platform.
Do you have any questions about creating CTAs for social media posts? Let us know in the comments section below!
If you liked this article, be sure to follow us on Facebook, Twitter, Pinterest, and LinkedIn! And don't forget to subscribe to our newsletter 😄
1 Comment
Access control system supplier in Qatar

June 6, 2022

The information is very good and interesting, keep posting like this with the latest info.