How to Create a Stellar Personal Brand (In 5 Steps)
Creating a personal brand from scratch can seem nearly impossible. It involves growing a social media following, building an engaged email list, and having a targeted website – and it doesn't stop there. With so many moving parts to consider, where do you even begin?
The good news is, you can follow basic yet, essential steps to establish your personal brand. Once you know what they are and understand the tools you'll need along the way, you can begin to chart your course confidently.
In this article, we'll explain what a personal brand is and share the five steps to creating your own. We'll also introduce you to some tips and tools that will help make the process easier. Let's get started!
The Importance of Creating a Strong Personal Brand
Developing a personal brand is an effort to intentionally shape how people perceive you. It consists of predetermining what you want to be known for and requires you to make decisions according to those values. Your personal brand infuses your actions and interactions with others.
There are several benefits of developing a strong personal brand. First, it communicates upfront who you are, what you do, and what you stand for. This brings clarity to relationships, letting others know what they can expect from you.
A personal brand also makes it easier for the right audience to find you and helps you establish authority within your niche. It can make you appear more professional than you otherwise would, and instill a sense of trust and confidence in your followers.
How to Create a Stellar Personal Brand (In 5 Steps)
Now that we've discussed why a strong personal brand is important, let's look at how to create one. Below are five essential steps you can use to define and develop your brand.
Step 1: Define Your Personal Brand
Your brand identity isn't something that you necessarily manufacture. It should be a natural – yet intentional – extension of who you are. Taking the time to define your brand will add clarity to every other thing you do.
It will also guide your decisions. Whether your goal is to gain more followers, expand your reach, drive site traffic, or something else, a clear brand identity can help keep you on track.
To help define your brand, you can take an inventory of:
What you're good at
What you enjoy doing
The things that others appreciate about your work
What's important to you
Your personal brand comes down to who you are, who you want to help, and what you want to help them with.
Once you have defined your brand, you can then design your brand assets. If you lack experience in this area, it may be beneficial to hire a web designer to develop your brand concept. They can help translate your idea into visual elements.
If you don't have the budget for a designer, you can also take a DIY approach using a tool such as Canva:

You can use this website to streamline the process of creating everything from logos to business cards to social media banners. It's best to start with something simple that won't distract people from your content or misrepresent what your brand is about.
Step 2: Build Your Website
Your website is the hub of all your online connections. It's the place where people can easily find out information about you, what you offer, and how to contact you.
There are many different platforms you can use to create a website. However, we recommend using a self-hosted WordPress site: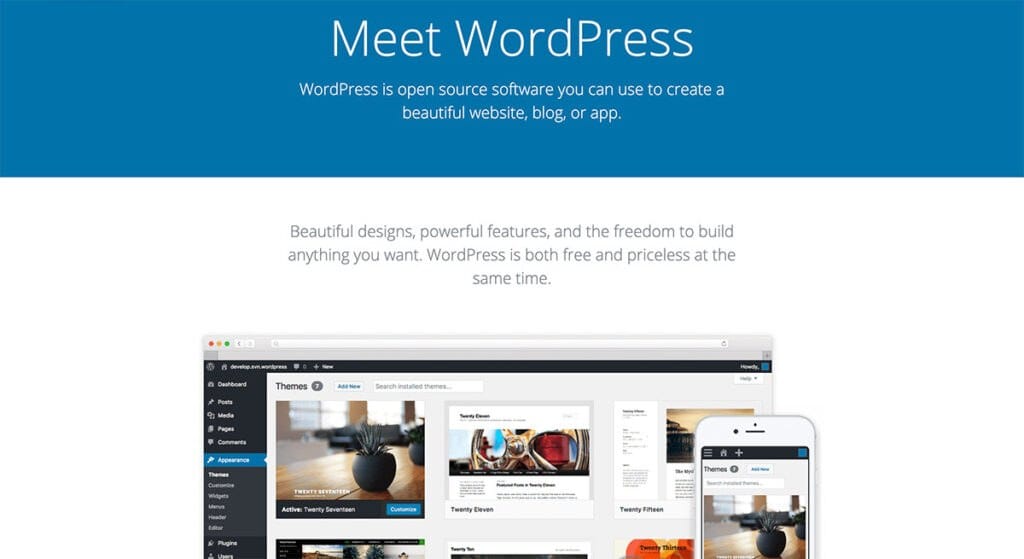 This content management system (CMS) lets you quickly and easily build a website with little or no technical experience. Plus, you can utilize plugins to seamlessly add functionality and features.
Some essential WordPress plugins to consider include:
These plugins can help you create a professional website that's an extension of your brand. To learn more, check out our branding checklist for new websites. And be sure to reach out to WP Tech Support for all your MemberPress tech needs.
Step 3: Create and Share Quality Content
Quality content is relevant, answers people's questions, and inspires them. Regularly adding fresh content to your website and sharing it on social platforms can help attract visitors and position your personal brand as credible and trustworthy.
Creating a content plan will enable you to be consistent and demonstrate your commitment to helping others by bringing value to their lives. It can even help boost your SEO.
The content you create may include blog posts, videos, podcasts, and more. Providing your audience with helpful, meaningful, and relevant information increases the likelihood that they'll share it with others.
An effective way to facilitate shares is by integrating your website with your social media accounts. You can use social media to share content and expand brand awareness. Additionally, you might consider developing an email list to provide your subscribers with more targeted and personalized content.
We also recommend using our Pretty Links plugin to create shortened, branded links. Not only are these URLs easier to remember and share, but they can help enforce your brand identity.
Step 4: Look for Opportunities to Make Connections and Build Relationships
The relationships you form will open doors for you. Whether it's with a follower on social media, the web hosting customer service representative helping you resolve an issue, or an industry expert serving as your mentor, there are always ways to make connections and build relationships.
Don't be afraid to reach out to people, ask questions, and encourage engagement. This can be particularly helpful if you're interested in learning from others in your niche, or want to partner with influencers who complement your brand.
You might also expand your reach with a cost-effective affiliate program. This lets you form relationships with affiliate publishers and provide opportunities for them to promote your products or services.
Step 5: Take Your Brand to the Next Level
As technology advances and people's attitudes change, it's important that your brand evolves too. This keeps you relevant and helps you establish and maintain meaningful connections.
As you learn more about yourself and your audience – including their fears, values, and needs – you should continue to develop content that improves their lives in some way. You can refine your personal brand as you grow through each iteration.
Another way to take your brand to the next level is by using a plugin such as MemberPress to create a membership site and share your library of resources:
As your brand grows over time, you may even be able to generate revenue with the content you create. Perhaps you could develop online courses with content modules to further establish your brand.
Conclusion
Building a personal brand can feel overwhelming, especially when you're first starting out. Fortunately, there is a road map to success, and following it can serve as a rewarding learning experience.
In this article, we shared five steps you can follow to create a personal brand:
Define your brand, and then develop your brand assets.
Build your WordPress website.
Create and share high-quality content via your website, social media, and email.
Look for opportunities to make connections and build relationships.
Take your brand to the next level by leveraging growth opportunities, such as starting a membership site.
Do you have any questions about creating your personal brand? Let us know in the comments section below!