Social Media Marketing: Why It's Crucial for Your Business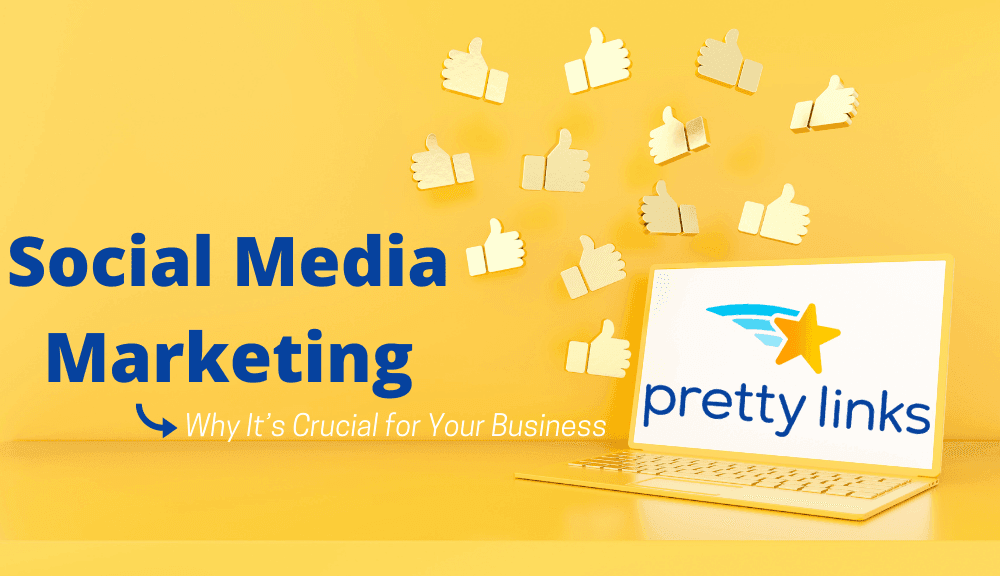 Social media is a crucial tool for promoting any website, product, or service. However, one size doesn't fit all. If you're going to boost your traffic and conversions, it's important to understand what social media has to offer you as a marketer.
By examining the link between social media and online marketing, you'll be in a strong position to develop a killer social strategy. This advantage will help you drive more people to your blog or affiliate site, boost your click-through rates (CTRs), and increase your revenue.
In this article, we'll explore why it's vital for marketers to invest in social media marketing. Along the way, we'll share advice, tips, and tools for creating a social strategy that's designed to deliver online marketing success. Let's get started!
An Introduction to Social Media Marketing
Social media marketing is the process of using social platforms to build your brand, drive more traffic to your site, and ultimately improve your CTRs. As part of a successful social marketing strategy, you'll publish content to your social media profiles, including links to your own site or resources such as infographics and videos that your followers can enjoy directly from your feed: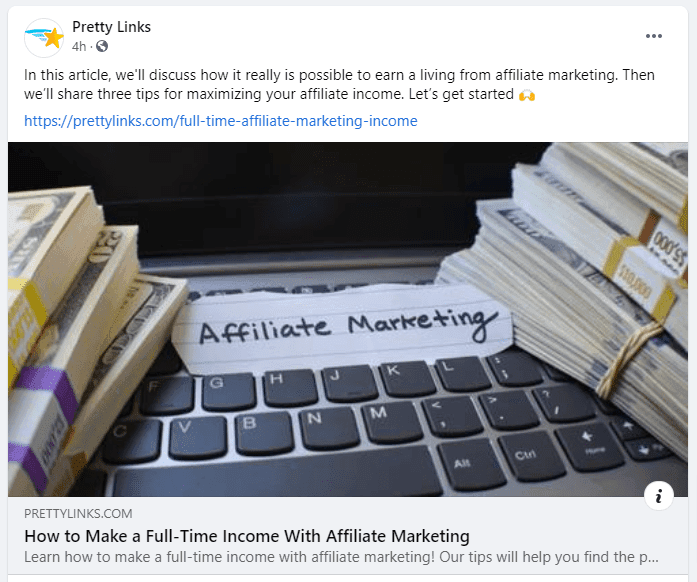 Ideally, social media should be a two-way dialogue. A crucial aspect of achieving social media success is engaging with other people on the platform. This might involve responding to your followers' comments and questions, or interacting with influential and leading figures in your industry.
As with all marketing, it's essential to monitor the success of your campaigns. Often, this means measuring your posts' engagement, such as the number of comments on your latest Facebook update. It's also important to investigate whether these social activities result in conversions or drive more traffic to your site: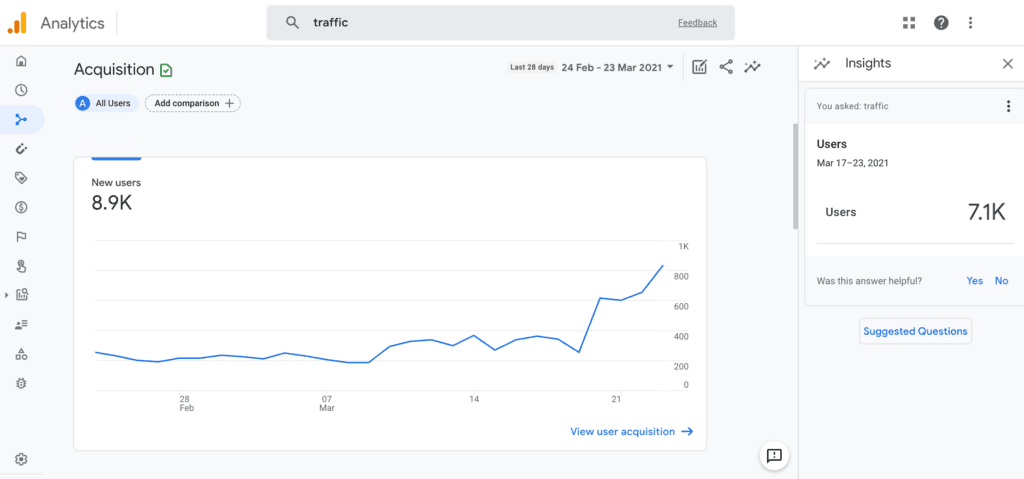 By continuously analyzing and evaluating key metrics, you can identify the social initiatives delivering the desired results. Then you can use that insight to shape future campaigns and ensure that you're spending your time on social media wisely.
Social Media Marketing: Why It's Crucial for Your Business (3 Reasons)
Practically every business can benefit from having a social presence. However, as a blogger or affiliate marketer, there are some particularly pressing reasons why you should consider joining at least one social media platform. Here are our top three reasons why it's smart to invest in social media marketing.
1. It's a Cost-Effective Way to Promote Your Website
Social media presents an opportunity to market your links and content to an international audience at zero cost. All of the major social platforms are completely free to join.
When you're getting started with social media, it usually makes sense to concentrate on a few networks that have a high number of users and are popular among your target audience. After joining your chosen channels, you can start posting text, images, video, and audio content without incurring any costs.
The absence of setup fees makes social media particularly appealing to startups and smaller affiliate marketing businesses. Even if you're an entrepreneur with no marketing budget, you can still sign up to platforms such as Twitter and start promoting your site to a global audience.
After establishing a social media presence, you may decide to invest money into your social media activities. For example, you might decide to run Facebook Ads.
You could even adopt enterprise tools that can help create more persuasive social media posts, such as the Hootsuite social media management platform. However, these steps are entirely optional, and there's no obligation to spend anything on your social media marketing – beyond your own time and effort.
2. Social Media Marketing Connects You With a Huge Global Audience
You can use social media to connect with millions of potential customers. Twitter boasts over 192 million daily active users, while Facebook has 2.80 billion monthly active users. That's lots of potential traffic for your affiliate marketing site.
With so many social media platforms to choose from, it's virtually impossible for a single business to maintain a presence across every channel. Therefore, you'll need to make some tough decisions about which networks to target.
Typically, it makes sense to start with the most popular platforms, such as Facebook, Twitter, LinkedIn, and Instagram: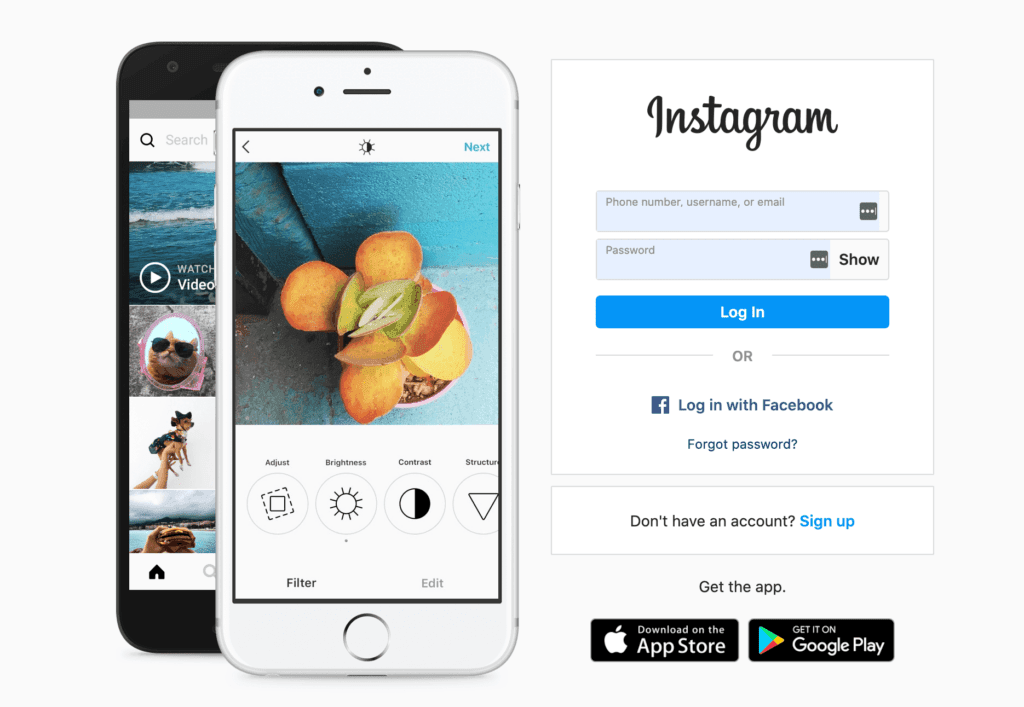 However, it's also important to consider your target audience. Some channels are more popular with certain demographics. For example, 41% of TikTok users are aged between 16 and 24.
By contrast, 80.9% of LinkedIn users are age 24 or over. If you're going to achieve high conversion rates, it's essential to invest your time and effort into platforms that are popular among your target audience.
Before joining any social network, it helps to research statistics and reports regarding its users. Then you can look for similarities between those people and your ideal customer. By figuring out where your audience spends most of their time, you can prioritize which social media platforms you should target.
3. Provides an Additional Way to Share and Promote Your Links
Social media can be a powerful tool for driving more people to your blog or affiliate website. For example, you might write a post about different juice recipes, and include an affiliate URL to a top-of-the-range juicer. You can then promote the blog post across your social media profiles.
This is a tried-and-tested way to drive traffic to your site, and hopefully secure some conversions. Alternatively, you could cut out the middleman and post your affiliate links directly to your social media profiles.
To avoid being perceived as a spammer, we always recommend balancing promotional links with other content – such as sharing a mix of informative blog posts and affiliate links. It may also help to cloak any affiliate links that you post directly to social media, which you can do with our Pretty Links plugin: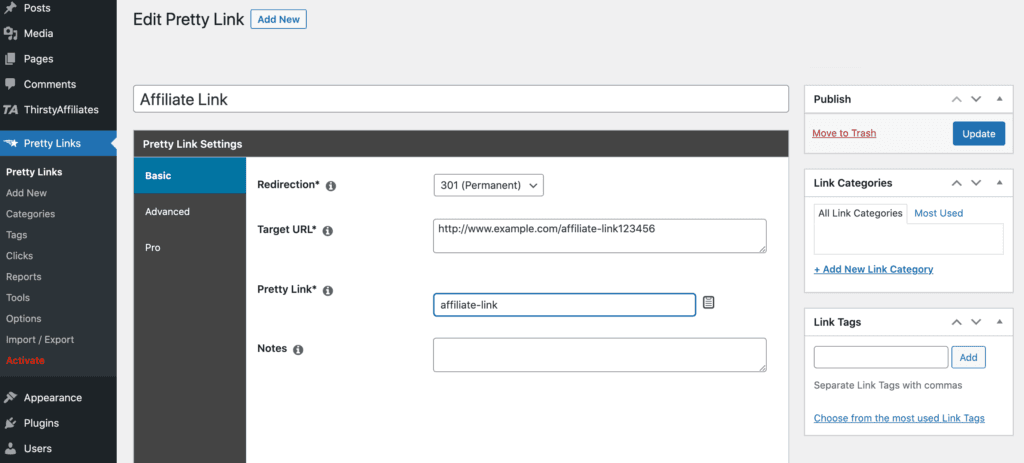 Link cloaking is when you disguise the URL provided by your affiliate partner. Social media users tend to be cautious about the links they interact with. There are countless spammers across all major social media platforms, and no one wants to accidentally interact with a malicious link.
Many affiliate links are long, complex, and feature obvious tracking codes. Even when you're posting a legitimate link, security-savvy social media users may be hesitant to interact with one that appears suspicious. By cloaking your URLs, you can communicate that this is an authentic link, and improve your CTRs when sharing promotional content on social media.
Conclusion
The world of social media may be crowded, noisy, and highly competitive. However, if you're going to grow your affiliate marketing business, it's vital that you promote yourself on social media.
In this post, we covered three reasons to invest in social media marketing:
It's a cost-effective way to promote your affiliate website.
You can connect with a huge global audience.
It provides an additional method for sharing your affiliate links.
Do you have any questions about how to improve your social media marketing? Let us know in the comments section below!
If you liked this article, be sure to follow us on Facebook, Twitter, and LinkedIn! And don't forget to subscribe in the box below.
4 Comments
Neha Shelar

July 14, 2021

The most crucial aspect of social media is that it has to be benchmarked, tested, and verified. And, there, you need an automation suite like Aritic Pinpoint to get you as excellent marketing success as your article.

Scovelo Consulting

January 10, 2022

Helpful blog. Thanks for sharing such a nice blog.

scoveloconsulting

May 30, 2022

Nice Article you explained very well i got more information from this article.

Scovelo Consulting

June 15, 2022

Thanks for this wonderful blog. I really got much valuable information through it.