How to Get Influencers Onboard with Your Business (In 3 Steps)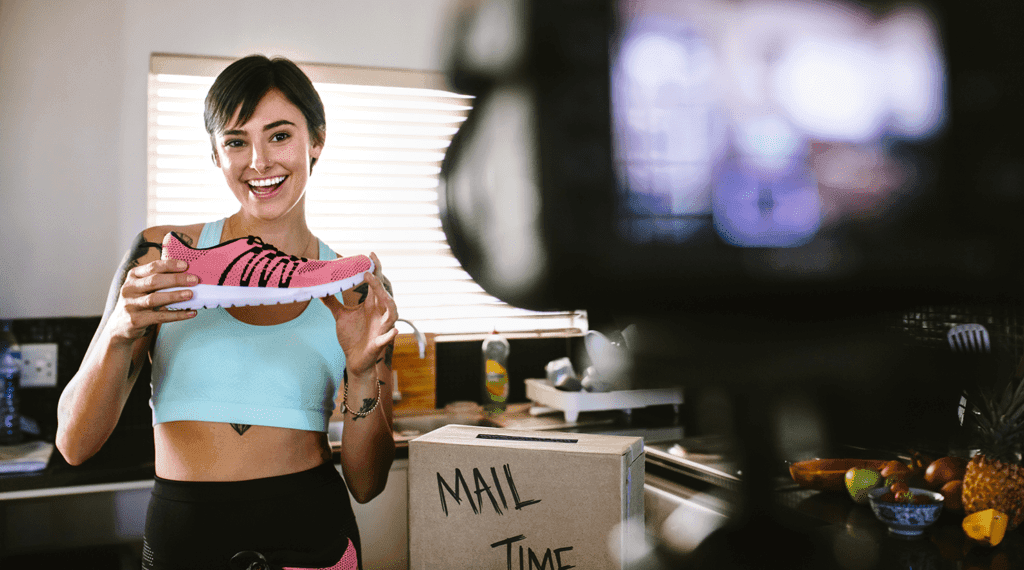 Brands have always worked with celebrities to promote their products – and for good reason. There's no denying that having a famous face onboard can give you a promotional boost. However, doing that can seem unachievable if you're a small- to mid-sized company.
This is where social media influencers come into play. These are well-established online personalities who operate within a certain industry, such as fashion or gaming. Just like the celebrities favored by larger brands, influencers possess large followings of engaged users – making them highly-valuable potential partners.
In this post, we'll explain why working with influencers can be beneficial to your site and business. We'll also discuss some of the ways you can get them onboard, no matter your size. Let's get started!
Why You Should Consider Working With Influencers
If you've spent any time on social media, you'll have encountered influencers. Put simply, these are people of interest within a particular niche or industry. Influencers have built up large followings of dedicated fans – making them an established source of information and recommendations within their field:

What sets influencers apart from standard social media advertising is their sizable pre-existing audiences. Typically, a large portion of your marketing efforts will be poured into finding people who are likely to be interested in your products or services. When working with an influencer, however, that long and often difficult process has already been done.
Influencers don't generally become successes overnight – they take years to carefully build up a following of people who respect and trust their opinion. As a result, users are more likely to purchase something if it comes with a recommendation from their favorite Instagram star or another influencer: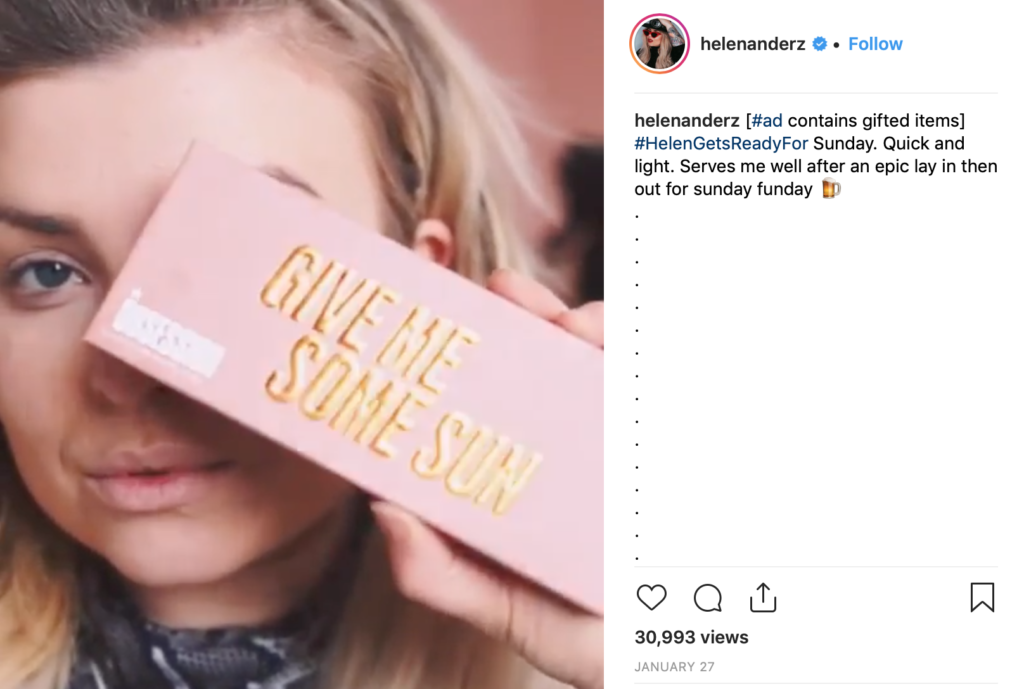 What's more, 49% of consumers surveyed said that they depend on influencer advice when making a purchase, and 40% reported buying a product after they saw it on Instagram. Establishing user trust in your brand can be difficult – so adding a more human touch to your marketing efforts through partnering with an influencer can be a smart strategy.
Influencer marketing can also be a cost-effective method of promoting your content. Although influencers will nearly always require payment, one study found that businesses typically earn around $6.50 for each dollar spent on influencers. That's a significant return on investment, and one well worth pursuing for most online companies.
How to Get Influencers Onboard with Your Business (In 3 Steps)
The sheer popularity of certain influencers can make it difficult to reach out to them. Fortunately, there are several effective ways to get in touch and establish a relationship.
Step 1: Locate Influencers That Are Relevant to Your Business
There are millions of social influencers out there, each with their own distinct audience. However, you'll need to find one that's highly relevant to your existing audience. For example, consider the popular influencer James Charles: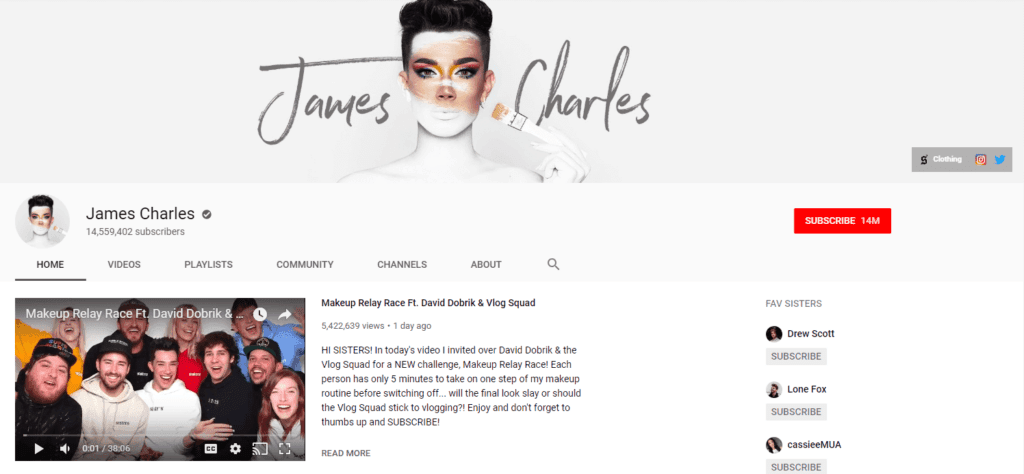 He's a world-renowned makeup artist, and promoting your web design product to his mammoth following may at first seem appealing. However, that campaign is unlikely to be successful. This is because your content will probably be of little interest to people who are looking to find makeup tutorials, fashion advice, and so on.
Instead, you'll want to look for influencers that operate within your chosen industry. Whether it's fashion, web development, cookery, or something else entirely, there's an influencer for every market. Even if they have a smaller following, enlisting the help of a more relevant influencer is much more likely to be worth the investment.
When it comes to locating these influencers, using social media is a good start. Simply search for hashtags that relate to your specific market, and you're likely to find some potential leads. You can also use dedicated tools like Upfluence: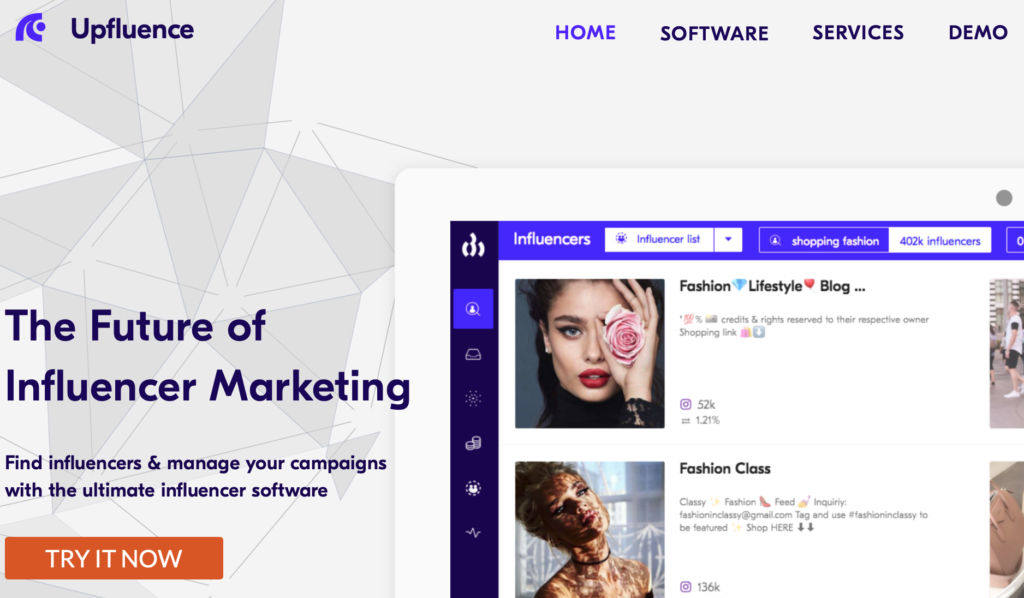 This solution (and others like it) can greatly simplify the process of finding appropriate influencers. You'll even be able to use the detailed search fields to filter out those leads who aren't relevant to your business.
Step 2: Reach Out in a Professional Manner
Despite their proven successes, many people still don't consider influencers to be 'true professionals'. This, of course, is not true – but it can often result in a lot of unprofessional communication.
Above all, it's important to treat influencers just as you would any other kind of business. These individuals are likely to receive hundreds of brand propositions every day, so it's important to stand out. There are numerous ways to contact your chosen influencer directly, although email is often the most effective.
The emails you send should be unique, and include details that are specific to each influencer. Given how many brand deals they're offered, influencers will quickly know when an email is generic. Try including details about their previous work, and what you admired about it.
You should also consider what's in the partnership for them – you'll usually need something compelling in order to grab their attention. This typically involves money, but you could also try offering free samples of your products. You can even provide free subscriptions to the services you offer, or suggest a simple exchange of promotion. Influencers can be open to just about any reasonable offer – just make sure not to promise more than you can actually deliver.
Step 3: Establish a Clearly-Defined Deal
Regardless of the deal you strike with an influencer, it's important to have it clearly established before you begin working together. Failing to do this could lead to a lot of miscommunication further down the line. Considering the requirements of your chosen influencer is important, but you'll need to make sure you're getting a good deal as well.

The first step is to consider a few key questions. Does the influencer you're considering have a large enough following to warrant a high payment? How many posts do you require from the influencer? How much time and effort will it likely take them to produce that content?
Keeping these factors in mind will help you establish a deal that's fair for both parties. It will also enable you to set a clear payment. Naturally, you and the influencer can work out whatever deal you like. However, here are some rough figures to give you a starting point when it comes to how much you should be paying an influencer:
Instagram: $1,000 per 100,000 followers
Snapchat: $500 per campaign in 24 hours
YouTube: $2,000 per 100,000 followers
Remember, although these costs may seem high, the potential return can make working with an influencer a worthwhile investment. Plus, if your first project is successful, you can then go on to establish a more recurring relationship with them – and benefit from frequent promotion as a result.
Conclusion
Working with an influencer grants you direct access to an already-engaged audience. This takes a lot of the hard work out of your marketing efforts, and exposes your message to a brand-new audience. However, it's important to approach social media influencers in the right way if you're hoping to be successful.
Let's take one more look at the three steps required to get an influencer onboard with your business:
Use tools like Upfluence to find influencers who are relevant to your industry.
Reach out with individualized and professional emails.
Clearly establish your deal, laying out payment and services to be rendered in detail.
Do you have any further questions about influencer marketing? Let us know in the comments section below!