5 Proven Ways to Improve Your Social Media Strategy with Pretty Links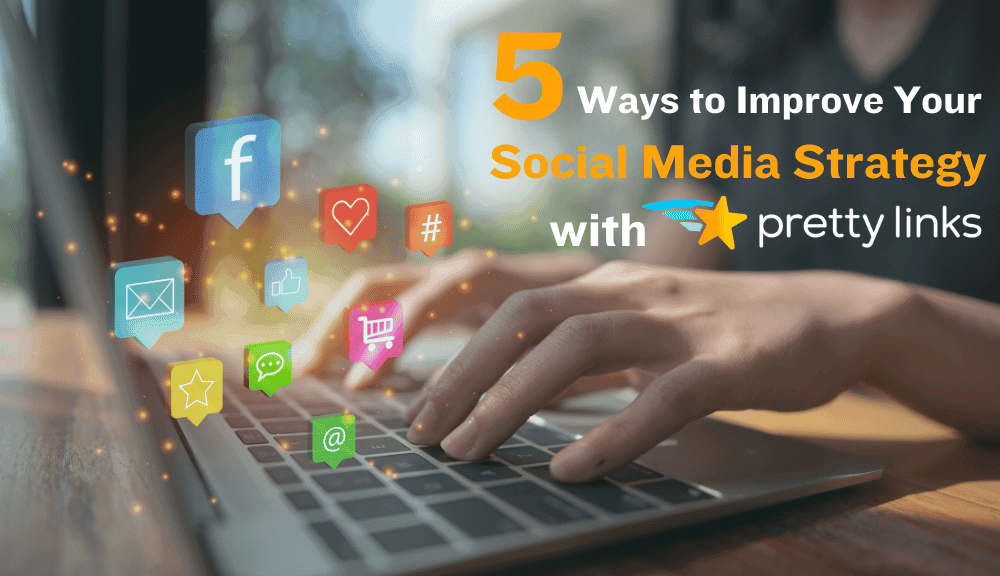 When it comes to social media, nailing that first impression is everything. Believe it or not, people form judgments and opinions about a brand faster than you can say "hashtag".
Whether you're using your profile to promote your small business or flaunt awesome affiliate products, the way links look in your social posts can totally sway how people interact with your stuff.
A customized link cultivates an aura of authenticity and trustworthiness that instantly captures readers' attention. This, in turn, increases the likelihood of them clicking through to explore what you have to offer.
On the flip side, if you disrupt readers with a spammy-looking URL, they'll probably scroll right past your status without giving it a second thought.
Let's avoid that, shall we?
In this post, we'll walk you through 5 ways Pretty Links can improve your social media strategy – from pumping up your presence to getting the insights to need to get more likes, shares, and followers across the board.
1. Leave a Memorable Impression
In the fast-paced world of social media, capturing attention can be a real challenge. With people scrolling through their feeds wickedly fast, you only have a few seconds to make a lasting impression.
Pretty Links provides a simple yet powerful solution to customize your links and infuse them with personality. Whether you want to add your brand name, a catchy keyword, or something entirely unique, Pretty Links helps your links stand out from the rest.
Think about the difference between a plain ol' link like: www.mywebsite.com/2017-08-11-post-6459 and a snazzy Pretty Link like: www.mywebsite.com/blog-post-title.
That second link is way more eye-catching and actually tells readers what they can expect when they click on it: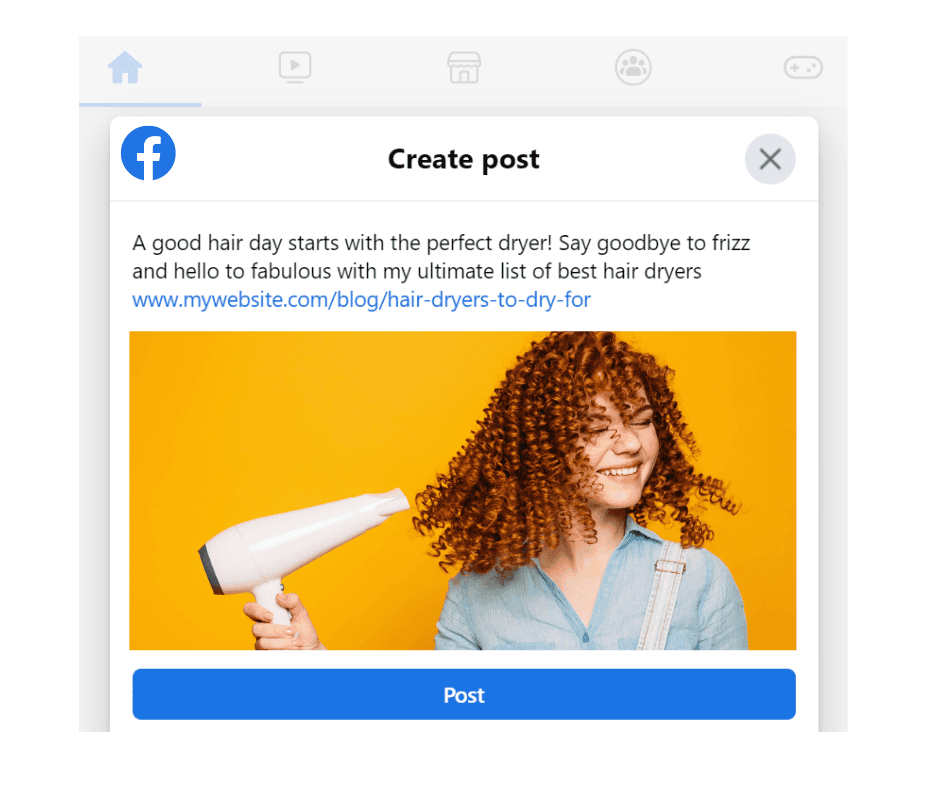 When users come across a customized pretty link, not only do they remember the content they clicked on, but they also remember your brand.
This connection is crucial for building trust and encouraging repeat visits. When users feel a sense of familiarity and recognition with your brand, they are more likely to come back for more.
2. Make Every Character Count
Don't you just hate it when character limits get in the way of expressing something important? Just when you're about to share your thoughts – BOOM – a long URL swoops in and takes up all the space in your post.
Pretty Links helps you reclaim valuable character space for what truly matters – your message. No more sacrificing your thoughts or watering down your message because of those pesky character limits!
By condensing your URLs with Pretty Links, you free up space to effectively communicate your thoughts and promote your products or services without being overshadowed by a lengthy URL: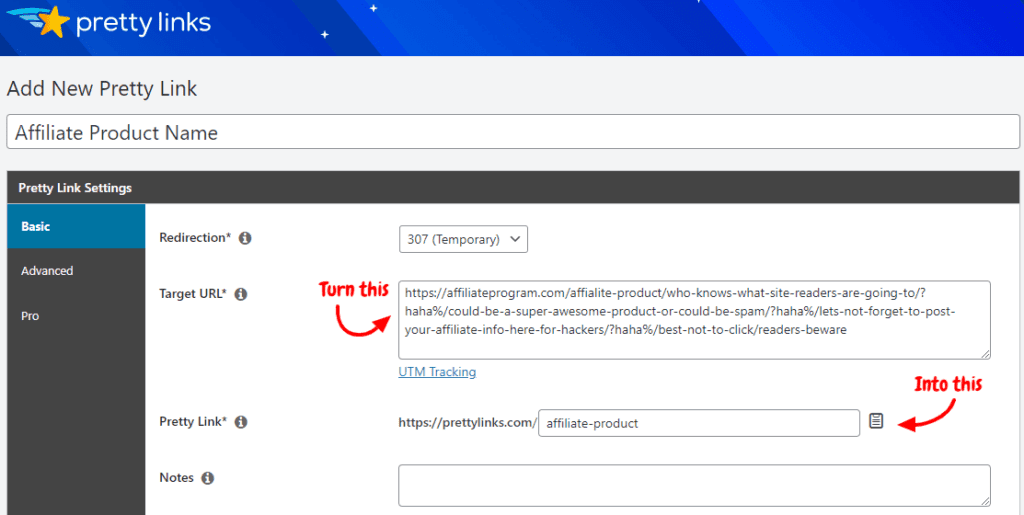 Transform those clunky eyesores into sleek, professional-looking links that people won't be able to resist clicking on: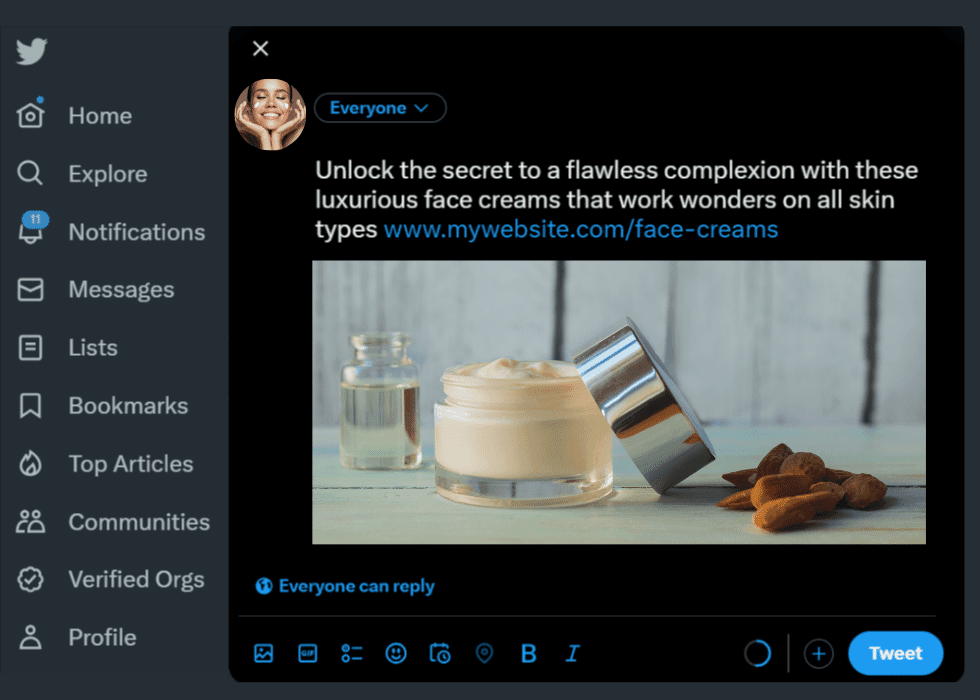 With Pretty Links, you'll have the power to make your messages POP and your promotions shine.
3. Create Links that are Easier to Share and be Shared
When it comes to a successful social media strategy, the key is to make sharing your content as easy as possible. That's where Pretty Links swoops in to simplify the process for both you and your followers.
First off, you need to be able to locate the link you want and add it to your post quickly and effortlessly. With Pretty Links' handy link management and categorization features, you can easily find the link you're looking for and copy it in just 1-click:

Once you've pasted that branded link into your post, the real magic happens. Your followers feel comfortable and confident in sharing it with their own networks.
This sets off a wondrous ripple effect that amplifies your brand's reach, shining a spotlight on your message for new audiences to behold.
4. Form Cross-Platform Profile Consistency
Building a strong and recognizable brand is easier to do when you maintain consistency across social media platforms. You want your audience to instantly recognize your brand whenever and wherever they see it on social media.
With Pretty Links, you can use the same branded links across different platforms. Whether it's Facebook, Instagram, or TikTok, your audience will always associate those links with your awesome brand.
Add Link to Bio
Another fantastic way to leverage Pretty Links is by adding them to your profile bios. With a branded link in bio, you can direct readers straight to your website or a specific landing page: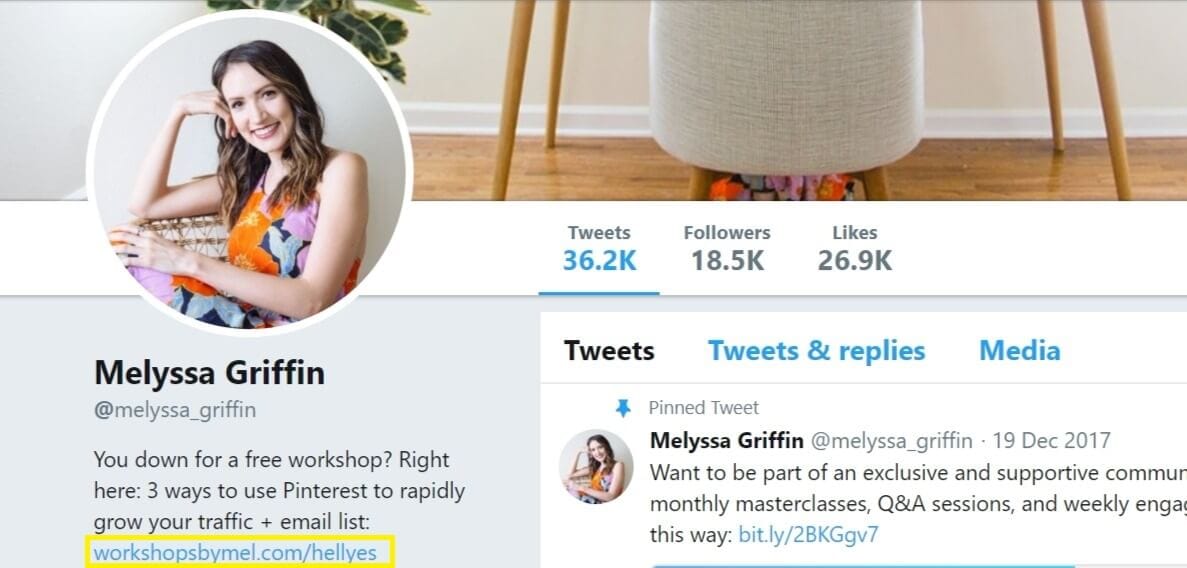 This is a great technique that creates a seamless user experience – making it incredibly convenient for your audience to explore more of what you have to offer and make purchases on your site.
5. Track Every Link on Every Platform
After putting in all that effort to optimize your social media strategy, it's only natural to want to know if it's paying off. Lucky for you, Pretty Links come with some seriously cool tracking capabilities.
With Pretty Links, you can dive deep into the nitty-gritty details and get the scoop on how your links are performing across various social media platforms.
Gain access to important metrics like click-through rates, giving you a clear picture of how many people are actually clicking on your links. It's like having your own personalized analytics dashboard at your fingertips!


But wait, there's more! Pretty Links also provides you with valuable details about the individuals clicking on your links, including their location. This information allows you to tailor your strategy by targeting specific regions or time zones – getting a worldwide view of your link performance.
Don't settle for guesswork when it comes to your social media performance. See which links are resonating with your audience, track the success of your campaigns, and make data-driven decisions to refine your social media strategy.
Conclusion
Don't let your brand get lost in the chaos of social media! Dazzle your audience and leave your competitors scrambling as your brand soars to the top of your followers' social media feeds.
Pretty Links can make it happen, helping you:
Make a lasting impression with customized links that create a strong connection between your audience and your brand.
Say more with less by using condensed, attention-grabbing links that make every character count.
Share your content effortlessly with Pretty Links' user-friendly link management features.
Stand out on every platform by maintaining a consistent brand presence with branded links.
Get valuable insights into link performance and make smart decisions to refine your social media strategy with Pretty Links' tracking capabilities.
Leverage the benefits of customization, convenience, consistency, and comprehensive tracking that Pretty Links offers. Grab Pretty Links today and watch your social media soar!
If you liked this article, be sure to follow us on Facebook, Twitter, Pinterest, and LinkedIn! And don't forget to subscribe to our newsletter!
2 Comments
Gary Menzel

May 4, 2018

The very first I've heard of pretty links, very interesting.

Razack

March 20, 2021

Ok merci