4 Trendy Ways to Promote Affiliate Links on TikTok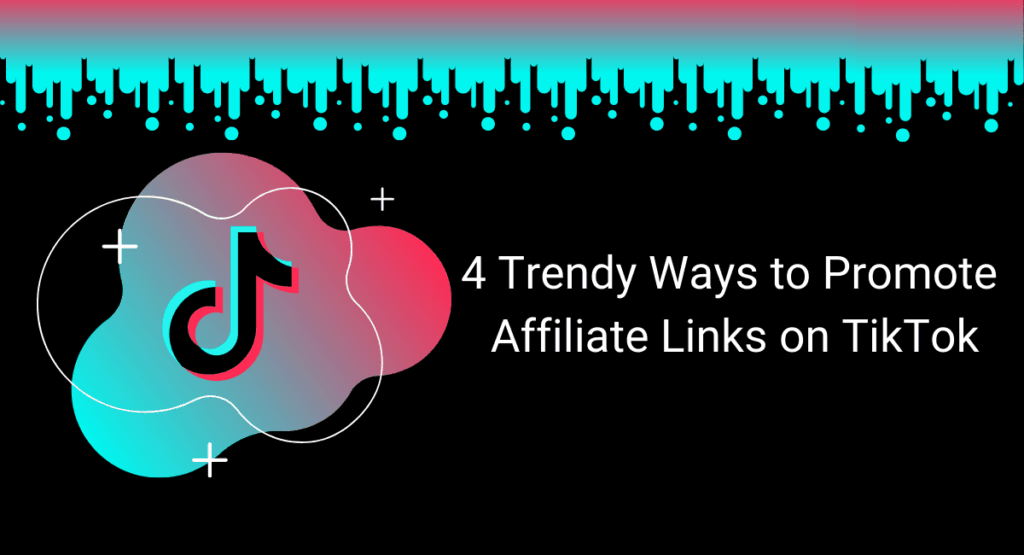 Is it time to promote your affiliate products on a new platform? Sometimes inserting product links in blog posts just doesn't generate enough money, which is where social media comes in. However, you might be unsure which channels can be most effective for affiliate marketing.
TikTok is an option worth exploring if you want to boost your income. As a content creator, you can put together engaging videos for your products and insert affiliate links in your content. You can also leverage TikTok's analytics tools to reach your target audience with the right products.
In this article, we'll take a closer look at TikTok and why it's a popular platform among creators. Then we'll show you four trend-worthy ways to promote affiliate links on TikTok. Let's get started!
What You Need to Know About TikTok
TikTok is a social network app that enables users to create and share short videos. Its popularity has skyrocketed in recent years, and it currently has over 700 million monthly active users worldwide. In the United States, TikTok is one of the fastest-growing social media apps, estimated to reach nearly 80 million American users in 2022.
TikTok videos are normally between 15 to 60 seconds long. The most popular content categories on the platform include entertainment, fashion, cooking, and fitness. You can find anything from DIY tips and life hacks to workout challenges and quick recipes: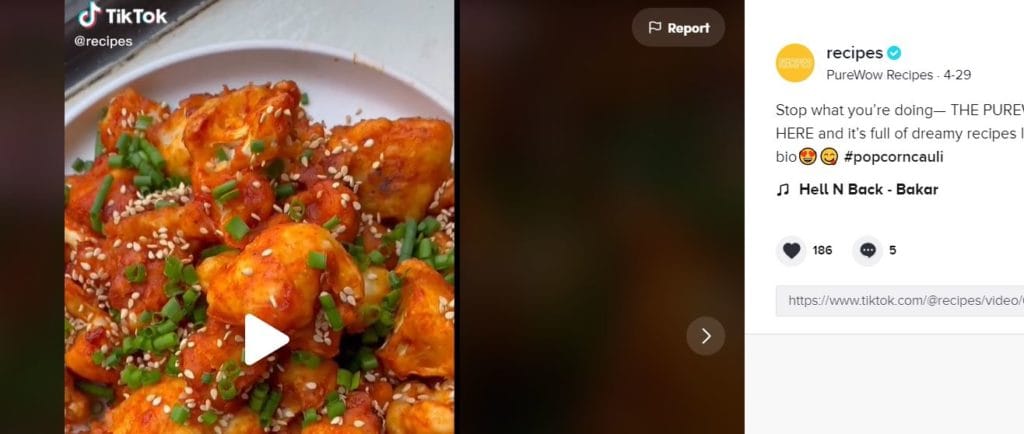 Content creators can use TikTok to drive traffic to their blogs or other social media platforms and to promote affiliate products. For instance, you can find travel bloggers who share their tips and recommendations in engaging clips:

Given its increasing popularity, TikTok can be an effective tool for creators who want to grow their audiences and make more money. With a bit of creative effort, you can create videos that will grab the attention of TikTok users and increase your conversions.
4 Trend-Worthy Ways to Promote Affiliate Links on TikTok
Are you ready to increase your affiliate income? Let's take a look at some strategies for promoting products on TikTok.
1. Create a Business Account
If you would like to start promoting products on TikTok, we recommend setting up a business account (or switching to one if you currently have a creator profile). TikTok for Business is designed to help brands get discovered more quickly: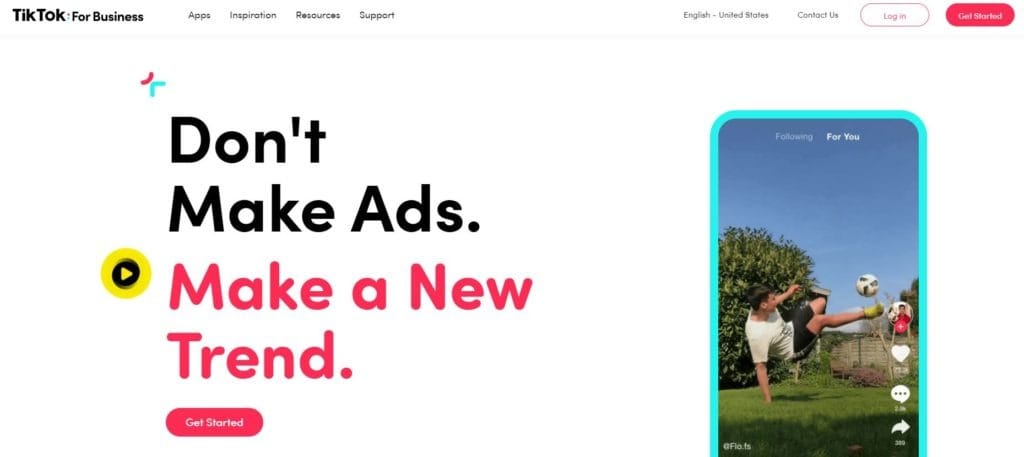 There are several benefits of having a TikTok business account. For starters, you can include a clickable link in your profile, whereas if you have a creator account you can only link to your Instagram and YouTube pages. This means you'll be able to insert links to your blog posts or products in the bio section of your page.
Moreover, the business account offers features that help you identify popular trends, so you can create relevant content and connect with the right users. It also comes with advanced audience reports, including real-time performance tracking: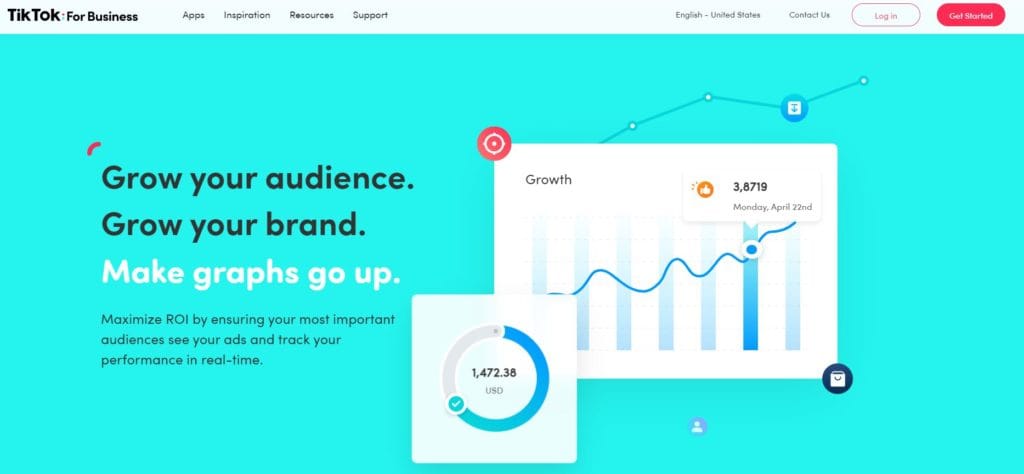 Once you've set up your business account, you can try to grow your following by engaging with other users in your niche. It's also important to publish fresh content on a regular basis and use hashtags to increase your visibility.
2. Choose Relevant Affiliate Products
Putting together videos for TikTok can be time-consuming. As a content creator, your daily to-do list may already include creating content for other social media pages. To save time and energy, it's important to determine which products could do well on TikTok before working on your videos.
You may want to start by checking out the trending topics on the platform:
You can then promote brands that fit into those niches. For example, if you're an Amazon affiliate, you can look for products related to fitness, camping, and cooking, and incorporate them into your TikTok content.
You may also want to analyze your audience's demographics using the reports feature in your business account, and then tailor the content to your followers. It's also worth noting that the majority of TikTok users are teens and millennials, so you might want to promote products that are affordable and appeal to younger generations.
3. Display Your Affiliate Links in Videos
As mentioned earlier, when you have a TikTok business account you can add a link to the profile page. However, you can only have one link at a time, so you may have to find other means of directing viewers to your products.
One way to do this is by displaying links within your content. For instance, let's say you create a video in which you recommend a few items that travelers should pack in their hand luggage. At the end of the clip, you can show your affiliate link to the shop where viewers can purchase those products. You can also add this link to the video caption.
Canva offers some beautiful templates for TikTok videos:
To ensure that the links in your videos are visible, you may want to consider using clean and simple fonts. We also recommend placing your text against a plain white background.
4. Generate Short Links for Your Products
When displaying links in your videos and captions, it's important to remember that these are not clickable. Viewers may have to enter a link in their browser to visit the page you're promoting. Therefore, we recommend using links that are memorable.
Unfortunately, affiliate links tend to be long and messy, which may put off your viewers. However, you can use our Pretty Links plugin to generate short, branded links for the products you want to promote: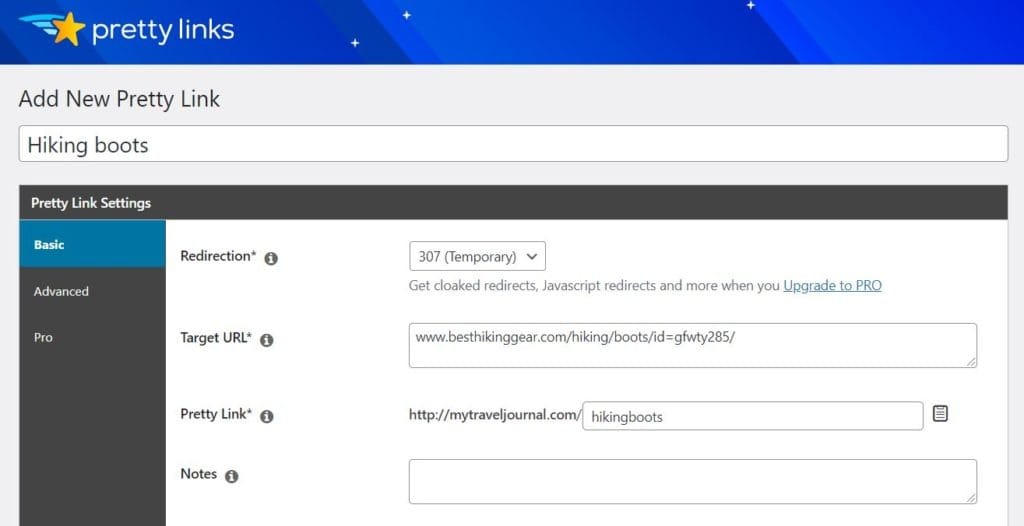 You can also track the performance of your links using the plugin's Conversion Report. This lets you see how your users convert, so you'll know which products are performing well on your blog and social media platforms.
Conclusion
If you're looking to increase your affiliate income via social media, you might want to consider starting a TikTok account. With TikTok, you can promote your affiliate products in different types of videos, while using its analytics tools to track the performance of your posts and create relevant content for your target audience.
Here are four strategies for promoting affiliate products on TikTok:
Create a business account for advanced performance tracking and audience insights.
Choose affiliate products based on popular categories and niches.
Place your affiliate links in videos and captions.
Generate short affiliate links and track their performance using the Pretty Links plugin.
Do you have any questions about promoting affiliate products on TikTok? Let us know in the comments section below!
If you liked this article, be sure to follow us on Facebook, Twitter, and LinkedIn! And don't forget to subscribe to our newsletter.
1 Comment
Andrea

September 16, 2021

Your style is very unique in comparison too other people I have read stuff from. Many thanks for posting when you have the opportunity, Guess I will just book mark this blog.