5 Must-Have Webpages for a Better User Experience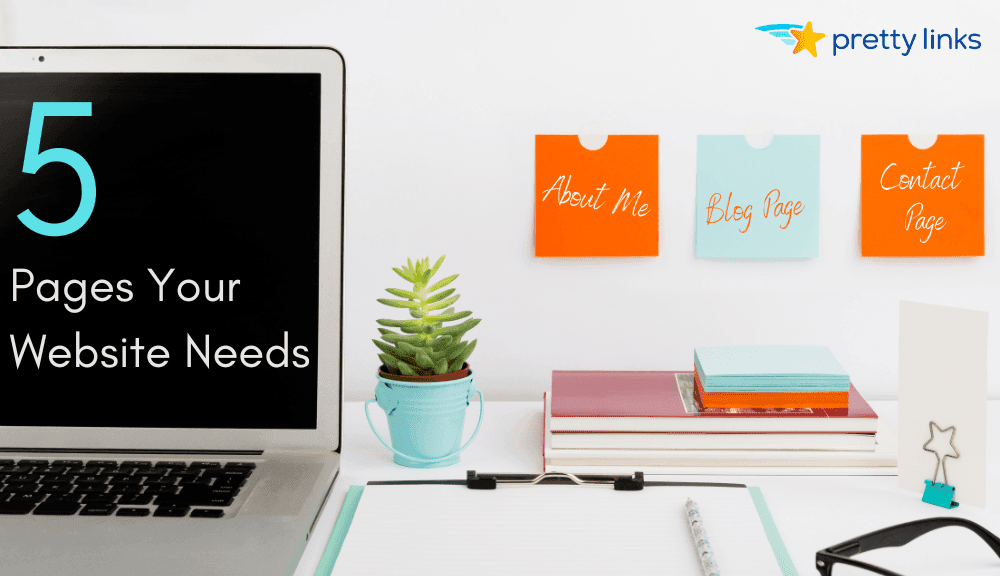 Deciding to get your business online is only the beginning. Suddenly, you have an overwhelming number of things to think about. From search engine optimization (SEO) to marketing, you'll soon have your plate full. However, before all those considerations, you'll need to plan out the pages your website needs.
Your website can make a significant impression on your customers. It's a shop window to sell not only your products but also your brand. Therefore, having the right pages can give customers the necessary information they need to help them learn about your business.
This article will introduce the pages you should consider adding to your online business website. Let's get into it!
The Importance of Adding Multiple Pages to Your Online Business Site
As a business owner, you'll want to ensure your website is effective. It's one of the first places customers visit to learn more about your brand. With that in mind, your website should ideally be informative and user-friendly.
One way to provide more information to your visitors is by including multiple pages. A large and informative site can show you're a credible and trustworthy business.
Furthermore, potential customers won't have to scroll down one page to get all the information they need. Instead, they can jump between different pages with segmented content, creating a more user-friendly experience.
The right pages for your online business website will depend on your audience, niche, and other factors. For example, an ecommerce business (perhaps using WooCommerce) will likely need category and product pages. A page with customer testimonials and reviews can also boost your credibility.
To make creating pages easier, you can use a drag-and-drop page builder such as Elementor. It will allow you to easily put together professional-looking pages without any need for coding:
Additionally, there are several best practices for user experience (UX) you should keep in mind. They include making sure each page has a clear purpose, includes calls to action (CTAs), has plenty of imagery, and ensures that your website stays on brand throughout.
Importantly, we also recommend making your pages mobile-friendly. Optimizing your pages for smaller screens can increase your online business's accessibility and take advantage of mobile shopping.
5 Must-Have Webpages for a Better User Experience on Your Site
Now that we've looked at the importance of adding multiple pages to your online business website, let's discuss some of the pages you might want to include!
1. Homepage
Your homepage is arguably the most important page on your website. It's often the first part of your online business that customers will see. So you must make a good impression.
Your homepage should give customers a clear idea of what your business does. It should also be easy to navigate, with clear links to the other pages on your website.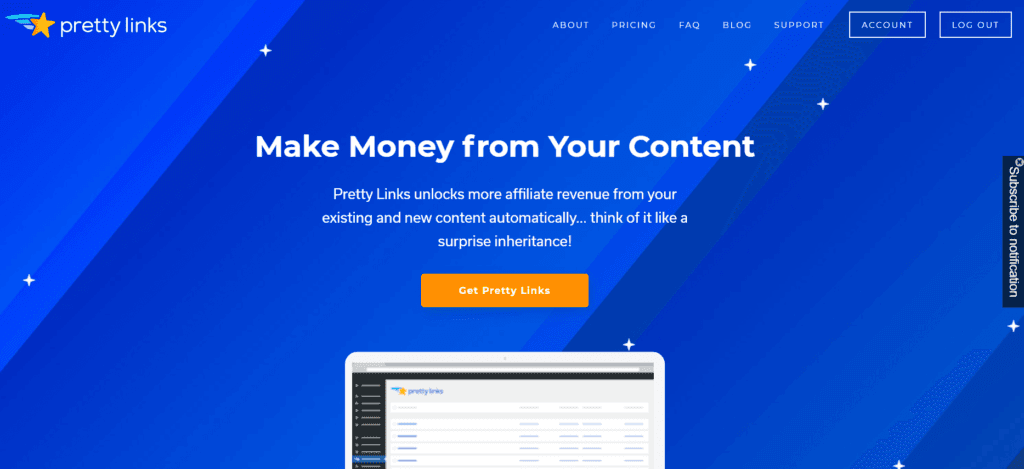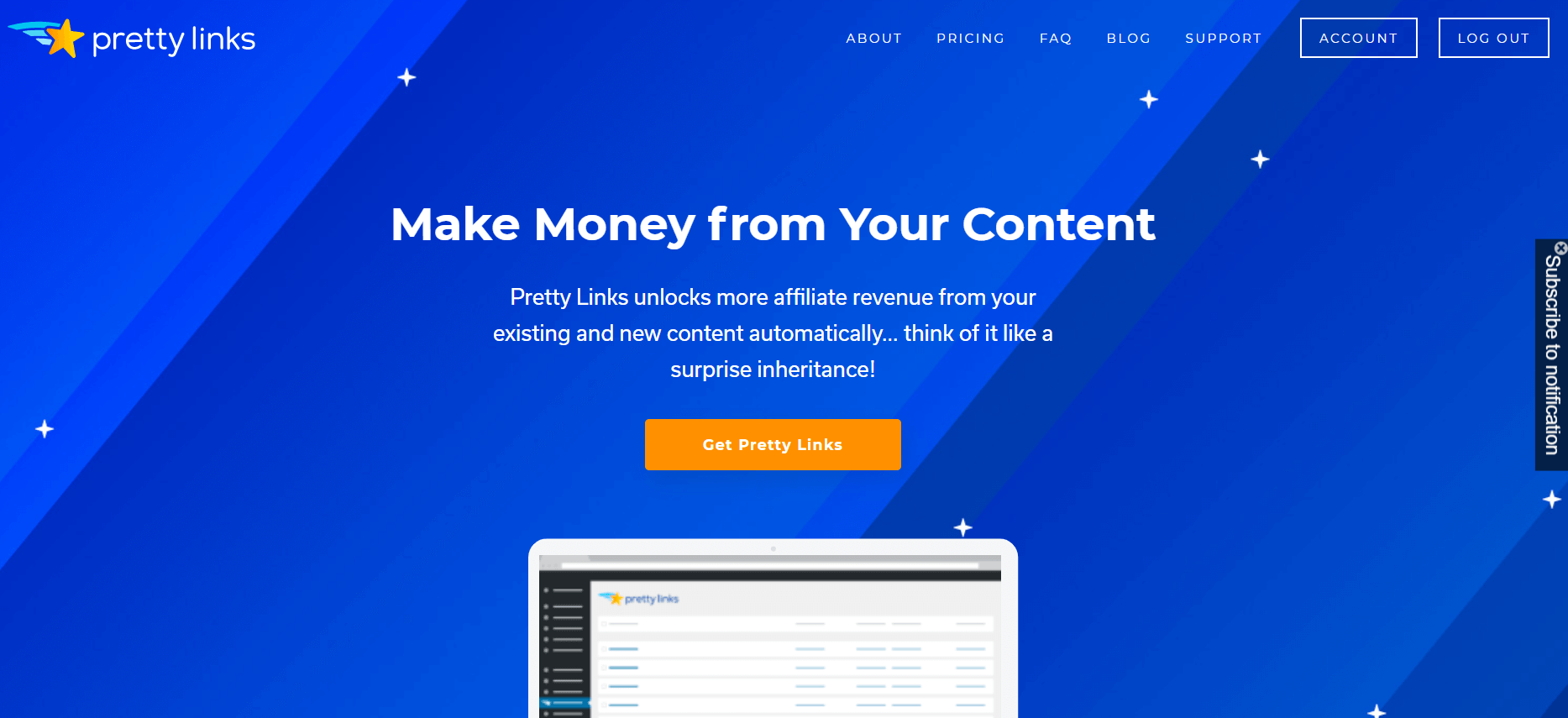 You may also wish to place your company logo prominently at the top of the page. Adding testimonials further down on your homepage also act as great social proof and can help boost conversions.
An excellent UX practice for your homepage is to keep it as simple as possible. We recommend resisting the urge to cram too much information onto the page. Walls of text can overwhelm visitors and make your website seem cluttered.
Instead, consider sticking to the essential information and reserving other content for different pages on your site.
2. About Us
An About Us page is great for introducing your business to potential customers. Here you can explain what your brand stands for and its history. This is also an excellent opportunity to build trust with customers. The more transparent you are, the more likely visitors will be to do business with you:
Your About Us page should include a brief history of your business and ethos. Additionally, you might wish to provide an overview of your products and services. Finally, consider adding some information about your team.
However, be mindful of oversharing. Customers don't need to know every detail about your business. Instead, you can highlight the information that will help visitors better understand your company.
3. Blog
An active blog can show that your business is active and up-to-date. You can discuss many topics within an ecommerce blog, including product releases, press announcements, customer case studies or success stories, industry news, or expert tips and advice:
Furthermore, a blog can also boost your SEO. Including keywords in your content can help users find your online business when browsing online. Plus, search engines tend to favor websites that regularly publish relevant and high-quality blog posts.
However, make sure that your blog posts are well-written and error-free. Poorly-written content can reflect poorly on your online business and damage your chances of ranking well in search engine results.
4. Contact
A Contact Us page is essential for any business website. It enables customers to get in touch with their questions or concerns. On your contact page, we recommend including your business name and logo, your contact details, and a contact form:
A contact form can be convenient because customers won't have to leave your website to get in touch. Plus, Formidable Forms makes it easy to create contact forms with its templates and drag-and-drop design elements:
You'll want to make sure that your Contact Us page is easy to find. Otherwise, customers might give up while trying to find your contact information.
If you have a brick-and-mortar store, you should also consider including a map on your Contact Us page so customers can easily find you. Additionally, you can add directions, public transportation information, and opening hours.
5. Legal Pages
Finally, don't forget to add the necessary legal pages to your website. These include your Terms and Conditions and Privacy Policy. These pages can protect your business against potential legal issues and help your customers stay informed:
Your legal pages are hugely important to your website, and you should ensure that they are well-written and up-to-date. You might also want to consult a lawyer.
If you're using our Pretty Links tool for affiliate marketing on your business website, you'll also need to be aware of your disclosure requirements. In most countries, you're legally required to advertise your affiliate partnerships.
However, you don't want your legal pages to be too long or confusing. Try to keep them concise and easy to understand. Plus, make sure to include links to your legal pages prominently on your home page and menu.
Conclusion
If you're unsure which pages you might need for your online business, you can place yourself in the customer's shoes. They want to find the information they need quickly and efficiently. This means you'll need to put UX at the center of your website-building strategy.
In this article, we looked at five pages you may wish to add you your online business website:
Homepage: The first impression you'll make on visitors.
About Us: Let customers know who you are.
Blog: Provide in-depth information on multiple topics.
Contact: Help customers contact you.
Legal Pages: Protect your business against legal issues.
Do you have any questions about adding pages to your online business website? Let us know in the comments section!
If you liked this article, be sure to follow us on Facebook, Twitter, Pinterest, and LinkedIn! And don't forget to subscribe in the box below.