How to Use Facebook as a Digital Marketing Tool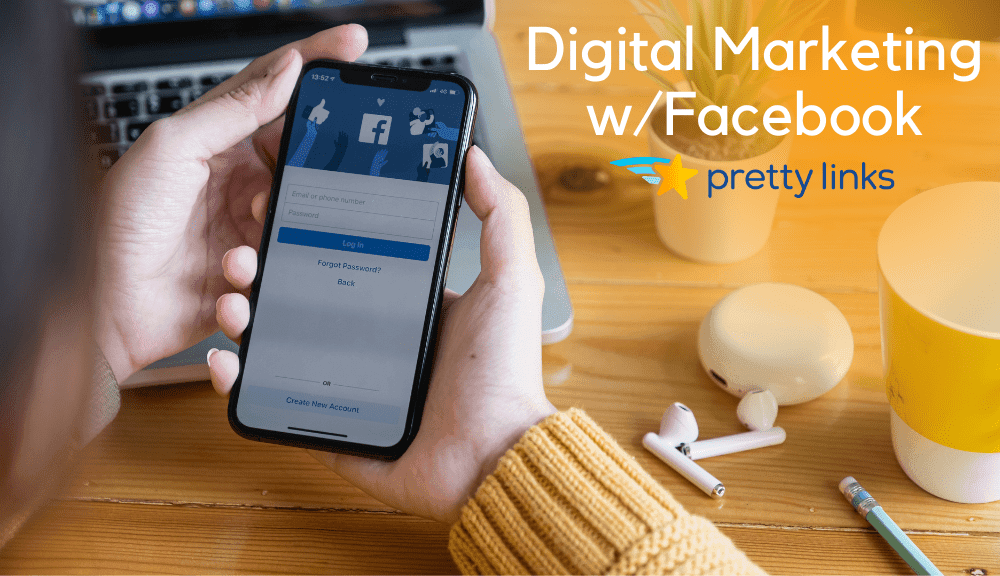 Anyone who runs a website knows that establishing a strong online presence is vital. The way you present yourself online can have a huge impact on the traffic and conversions your site receives. Using Facebook as a digital marketing tool can help build your online brand and boost sales tremendously.
Facebook supplies a high level of access to potential customers, which is hard to find elsewhere. What's more, this social media platform also offers a wide variety of marketing options that you can take advantage of.
In this post, we'll discuss the different ways you can market your business using Facebook. Let's get to it!
The Power of Facebook Marketing for Small Businesses
By now, you're probably aware that crafting a strong online presence is essential. But what does that actually mean?
Your online presence refers to the way you present yourself and your brand on the internet. A strong presence will help your business appear more professional and may increase conversions and traffic as a result.
Your company's website plays a central role in establishing that presence. Businesses with well-designed and useful websites tend to appear more credible to users. Today, the internet is the first place most people look to learn about a new company. Gaining visitor trust will have a significant influence on how many conversions you receive.
However, just having a website isn't enough. Social media is another crucial way to gain attention and promote trust. Creating and maintaining an active profile is a must, along with having frequent interactions with your customers.
Social media is one of the best ways to reach your target audience, which makes marketing your business much easier. Recent research shows that most people in every age group use at least one social media site. And 30% of young people say they engage with a brand on social media at least once a month.
Although there are a number of popular platforms, Facebook is by far the most popular social media website. As of 2020, Facebook boasts 2.6 billion active users. What's more, the platform offers a range of advertising tools that provide convenient ways for you to craft a strong online presence.
How to Use Facebook as a Digital Marketing Tool (4 Ways)
It's no surprise that more and more small businesses are turning to Facebook to market their content because the platform is easily accessible, flexible, and affordable. In the next few sections, we'll go over four key ways you can use a Facebook profile to market your business and expand your online presence.
1. Direct Response Advertising
Direct response advertising involves sending out targeted messages that encourage your audience to take specific actions. These actions could be to buy a product, read your blog post, refer a friend, or anything else that's relevant to your business goals.
Facebook's targeting features, along with its large user base, enable those opting for direct response advertising to gain traction quickly. The platform offers a number of advertisement options, including carousel ads, lead ads, and dynamic product ads: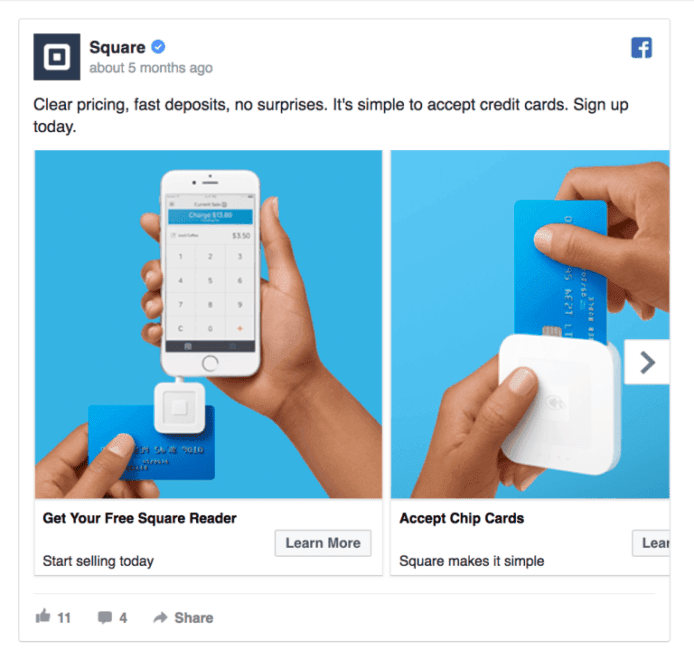 While the process of creating your advertisements will vary depending on their types, there are several elements you'll always want to include. For instance, direct response advertisements should be targeted, measurable, and trackable. This can be achieved through the use of strong calls to action (CTAs).
2. Social Posting
As we mentioned earlier, one of the main goals when using any form of social media as a marketing tool is to build a strong online presence. This means having a profile on a variety of key platforms and keeping it up-to-date. This is a smart way to increase your audience's trust and loyalty.
You can also use your social pages to interact directly with customers through status updates, direct messaging, and uploading photos and videos. This can further build their loyalty to you as a company and make them more likely to convert in the future.
It helps to take a look at the social profiles of some of the world's most well-known brands. You'll find they are maintained regularly and also provide fun (yet effective) customer service: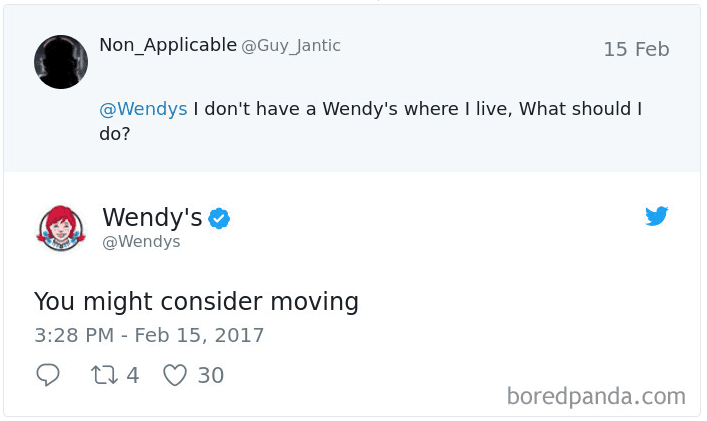 Using social media scheduling tools like Sprout Social and Hootsuite is an excellent way to keep your content up to date. These tools typically enable you to schedule content in advance, freeing up valuable time.
3. Detailed Audience Analysis
One of the biggest advantages Facebook has over other social media platforms is the amount of audience data it provides. You'll get access to a wealth of information on the site's users, from relationship statuses to careers. This means you'll have everything you need to find and target your desired audience.
Using tools provided by the platform, such as the Facebook pixel, will enable you to gather detailed information on existing and potential customers. This, in turn, can help you develop extremely targeted ads and measure the success of your marketing campaigns.
If you like, you can even build custom audiences. This is an incredibly effective way of increasing conversions, as it helps you target those most interested in the services you provide.
You'll also be able to market your content to people who have previously visited your page (showing some level of interest), but who have failed to convert.
4. Link Sharing Options
Unlike other social platforms, the options for linking on Facebook are pretty much endless. The platform makes it easy to share whatever content you like on your page and link out to your website and other key places.
Sharing links to your own content is a vital part of using Facebook as a digital marketing tool, particularly when considering search engine optimization (SEO). Linking is an important factor in the way search engines determine your site's rankings and whether your site (or social media profile) is a credible source.
It's also important to consider the appearance of your links. Long, complicated URLs can make your audience wary and discourage clicks. On the other hand, tools like Pretty Links enable you to create shortened URLs that help bolster your presence on social media.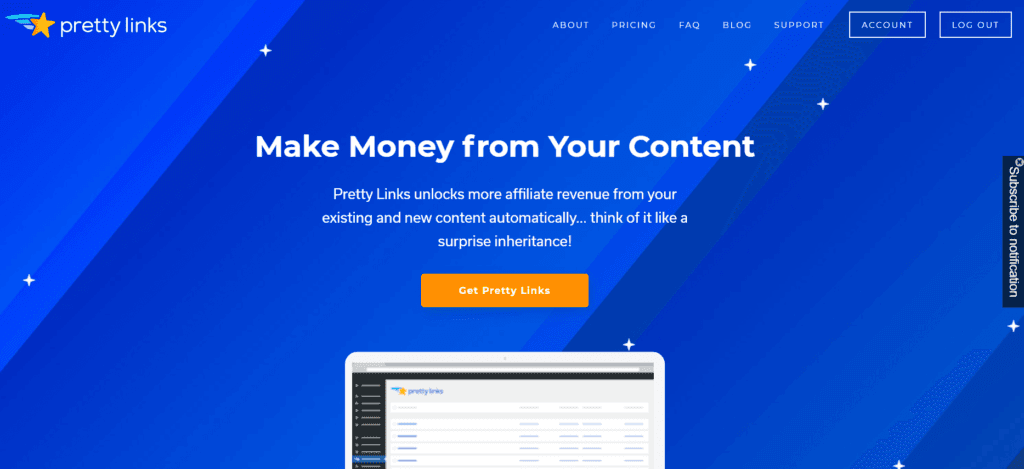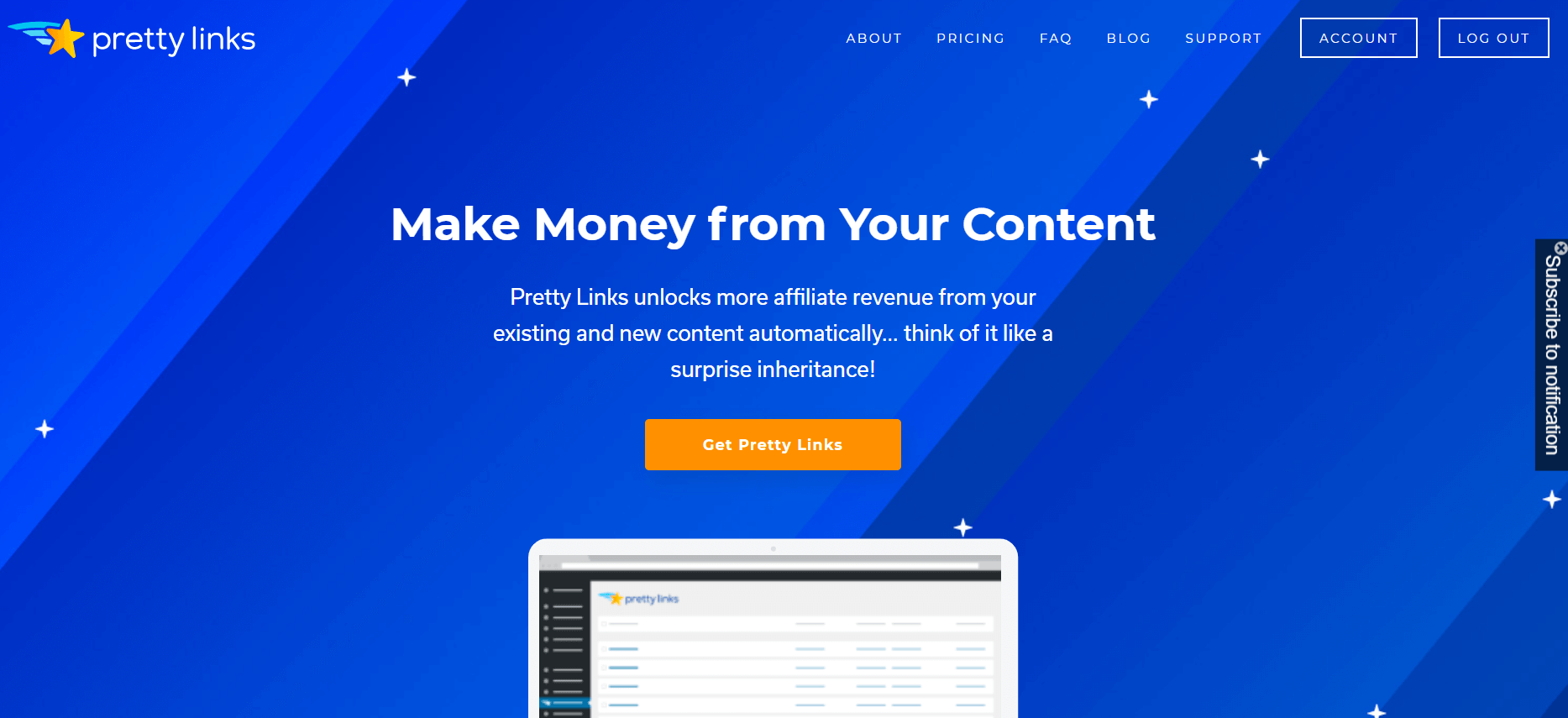 Conclusion
In our digital age, the way you present yourself and your brand on social media can have a huge impact on website traffic and conversion rates. A weak presence can have a detrimental effect.
Fortunately, the many marketing opportunities offered by Facebook make it a particularly valuable tool for improving your online presence.
To recap, here are four ways you can use Facebook as a digital marketing tool to promote your business and website more effectively:
Use direct response advertising, encouraging users to take a specific action.
Post regularly, in order to increase brand loyalty.
Conduct audience analysis and set up customized targeting.
Use Pretty Links to shorten your URLs before sharing them.
Do you have any more questions about how to use Facebook as a digital marketing tool? Let us know in the comments section!
If you liked this article, be sure to follow us on Facebook, Twitter, Pinterest, and LinkedIn! And don't forget to subscribe in the box below.
7 Comments
Nataly Orson

April 29, 2021

Thanks for this guide! It looks great for those who only start their way. If you don't mind, I'd like to share some information from my experience. There's so much work to do and time is short, so it would be good to automate some processes. There is one simple browser extension called Cucomm. It's very easy to use for mass messaging and friends adding on Facebook, and it's got a free version. Quite useful for automating business communication on Facebook.
John Hughes

April 30, 2021

Thanks for sharing, Nataly!
Digital Marketing NYC
August 4, 2021
Facebook Marketing truly is an amazing tool. Lots of great information here. Thanks for sharing.
Tom
December 7, 2021
Great tips! But I used software (like cucomm) to promote my project. It automatically adds people as friends and sends them messages. It saves me a lot of time and benefits me. I advise you to try and make sure.
John Hughes
December 10, 2021
Thanks for the suggestion, Tom :)
Khalid KB
March 8, 2022
Great tips and tactics to be implemented in own marketing. These tactics have already paid back to me and I'll recommend these to other as well.
Brand Advertising NYC
April 7, 2022
Facebook is a super useful digital marketing tool. When used correctly, it can impact your company's numbers tremendously. Thanks for sharing.