5 Powerful Practices for Effective Social Media Linking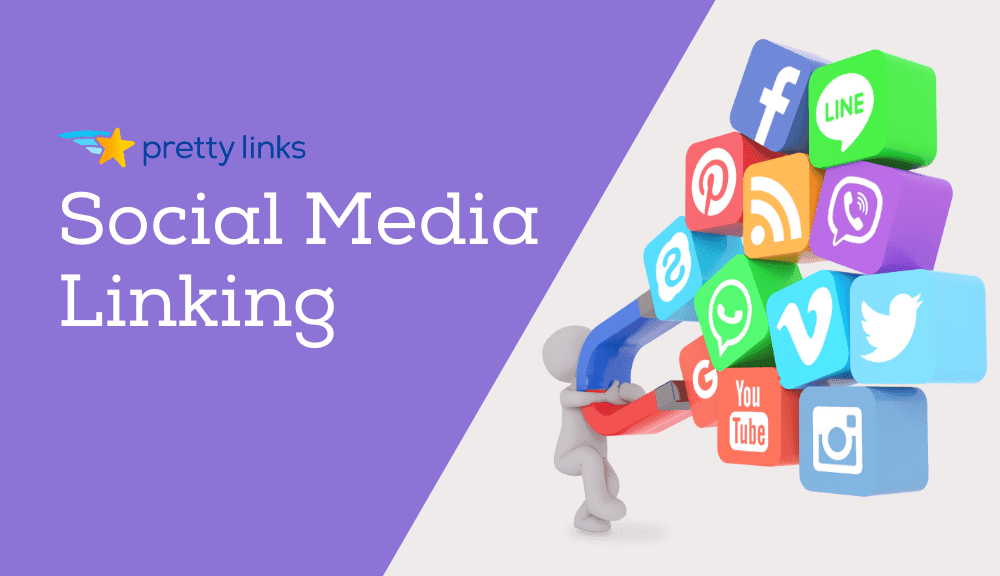 Social media is an important part of having a strong marketing strategy. How you incorporate social media linking on your platforms can either make or break the effectiveness of your campaigns.
Social media linking can boost engagement, expand your reach, improve search engine optimization (SEO), and enhance your brand's marketing efforts. Creating a clear linking strategy helps you get the most out of social media marketing. It fine-tunes the focus of the content you create and share.
In this post, we'll explain the importance of having an effective social linking strategy on social media. Then we'll discuss five powerful practices for social media linking. Let's get started!
The Importance of Having an Effective Social Media Linking Strategy
The way you use links both on and off your site influences your SEO. This is why many businesses establish a link building strategy.
Put simply, link building is a collection of techniques for getting more links to your website on external sites. These are also known as backlinks. Google considers websites with a lot of quality sourced backlinks to be trustworthy and valuable.
Social media is a cost-effective tool that can help drive traffic to your site, boost brand awareness, and improve your SEO. Therefore, it's smart to incorporate social media into your link building campaigns. To effectively create a linking strategy on social media, it's helpful to keep in mind that each platform offers different features and options.
For example, Instagram lets you use the "Swipe Up" feature to link to your landing pages. With Facebook, you can create a description of each link in a post. Understanding the individual platforms you're targeting lets you better tailor your approach to maximize your links' effectiveness.
5 Powerful Practices for Social Media Linking
Now that you understand the importance of a strong linking strategy, let's talk about how to create one. Here are five powerful social media practices for linking.
1. Use Shortened and Branded URLs to Boost Social Media Engagement
Shortened URLs are cleaner and more attractive than long, clunky links. They are effective for social media because they take up less room and are easy to share.
Let's say you want to share a blog post on a social platform. Consider which link would look better:
www.yourdomainname.com/09/08/2019/blog/category/post-name
yourdomainname.blog/post-name
Shortening links lets you condense otherwise cluttered URLs to help boost conversions.
To further enhance this effect, you can also consider using branded links. These are shortened URLs that incorporate your brand name. Using shortened and branded links on social media help promote brand awareness. They also look more authoritative and trustworthy.
An example of this technique in action can be seen on The Economist's Twitter account:

This link is a shortened version of the page URL it's pointing to. It also incorporates a condensed version of the brand name so readers know what site the link points towards.
To quickly and easily shorten links, you can use a tool like our own Pretty Links WordPress plugin: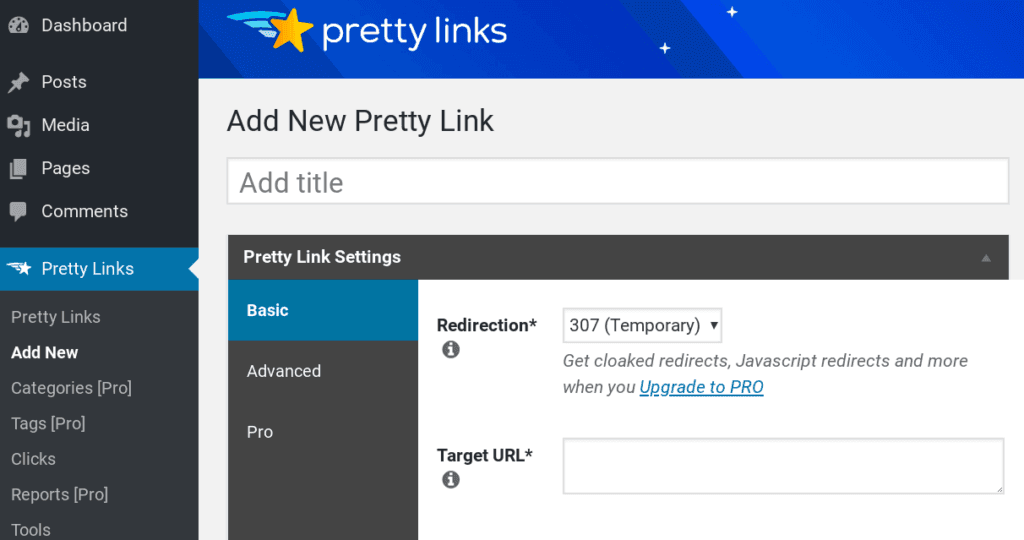 Installing the free plugin lets you shorten your site's links. If you also want to create branded links, you can upgrade to the pro version.
2. Cross-Link Your Social Media Profiles to Grow Your Audience
If someone is following you on one channel, they're probably interested in your products or services. To keep their attention, you'll want to make it easy for them to follow you elsewhere.
One way to do this is by cross-linking your social media profiles. For example, you can include a link to your Instagram profile in the bio of your Twitter account. Cross-linking helps you grow your audience and create a consistent brand identity across multiple platforms.
Integrating your WordPress site with social profiles makes it easier to share content and enables your audience to follow you on their preferred platforms. To help with this, Pretty Links also offers social sharing buttons for your WordPress site: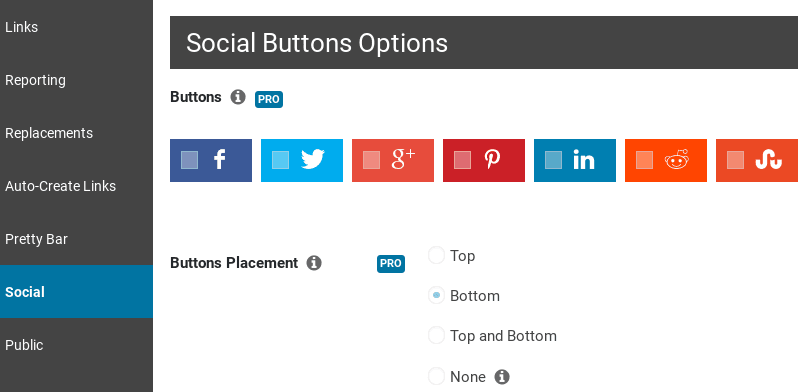 These buttons can be placed along the top or bottom of your pages. This makes it easier for visitors to share your content on social media and expose your brand to new audiences.
3. Add Deep Links to Your Website to Improve Rankings
A deep link is a hyperlink that directs users to a specific page on your website, rather than the home page. If you use relevant keywords as the anchor text, these links can help improve your site's SEO.
There are many ways to create deep links, such as by posting on forums that are relevant to a particular page's topic. Naturally, you can also use deep linking on social media.
For example, Instagram limits user accounts to a bio of 150 characters and one website link. Rather than using that opportunity to link to your home page, you could link to a landing page for a specific product you're currently promoting:

Building backlinks on social media can sometimes be difficult. Most platforms automatically add the nofollow tag to links, meaning that they don't count towards backlinks.
However, URLs created with Pretty Links include the following attribute by default. This is just one more reason to consider creating shortened and branded links with our plugin!
4. Use High-Quality, Engaging Images Alongside Your Social Media Linking
If you want to generate more clicks, your links aren't the only thing that should look pretty. Using high-quality images in social media posts can also help increase engagement.
According to research:
Facebook posts that include images get more than twice the engagement than those without.
Tweets that include a summary and image are nearly 80% more likely to be shared.
Put simply, using images increases the chances of your posts being seen, clicked on, and shared. When posting a link to Twitter or Facebook, the post's preview image is automatically pulled from the linked page: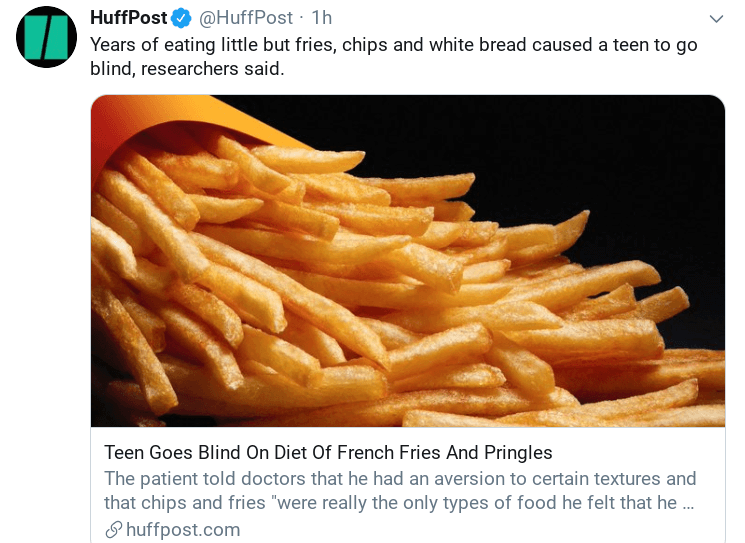 The recommended size for images shared alongside links is 1200 x 628 pixels.
5. Incorporate Links in Your Social Media Profile Bios as Calls to Action (CTAs)
You can add links in your social profile bios to cross-link accounts. However, you can also use these links as calls to action (CTAs).
For example, on your YouTube channel page, you can include a link to a landing page in each video's bio. You can also add as many links as you want in the video's description:

For platforms like Instagram, keep in mind that you can change the link in your bio as frequently as you want. Whenever you post about a new promotion or product, you can switch out the link to match.
Conclusion
On social media, it's not just what you link to but how you link that matters. Establishing a clear strategy is important for making sure your marketing efforts are as effective as possible.
As we discussed in this post, there are five powerful social media practices for effective linking that you can follow:
Using Pretty Links to create shortened, branded URLs that are visually appealing and credible.
Cross-linking your social media profiles to help grow your audience and expand your reach.
Adding deep links to your website to improve SEO rankings.
Using high-quality and engaging images alongside links to increase engagement.
Including links in your social profile bios as CTAs to key landing pages.
Do you have any questions about social media linking? Let us know in the comments section!
If you liked this article, be sure to follow us on Facebook, Twitter, Pinterest, and LinkedIn! And don't forget to subscribe in the box below.
3 Comments
Priya Sharma

March 16, 2021

hi there! I liked the idea number 2 of cross linking to the social media profile to grow audiences. thanks for sharing this valuable article with us I got a lot to learn from this and it's very helpful for me. I'm definitely pinning it to share! Thanks for the great read:)
John Hughes

March 16, 2021

Thanks, Priya! Glad you liked the post.
Scovelo Consulting
February 8, 2022
Nice blog. It will be really helpful for me.