4 Great Benefits of Creating a Blog for Your Online Business
Driving new traffic to your website and getting your products seen by potential customers can be difficult. Sometimes, even with all the time and money you've put in, it can seem like people simply aren't visiting and sales aren't being made.
If that's the case, it may be time to consider adding a blog to your online business. You don't need to be a super-skilled writer to create a blog that can significantly empower your website. The potential benefits include extra promotion, increased brand awareness, new leads, and that all-important search engine optimization (SEO) boost.
In this post, we'll look at some of the biggest advantages of setting up a new blog for your existing online business. Let's get to it!
1. More Ways to Promote Your Products
Using blog posts to promote your products has many obvious benefits. If you're aiming for a strong user experience (UX) on your site, you'll want to keep your actual product listings minimal, with only the essential information presented clearly and prominently.
Blogs enable you to expand significantly on those basics, adding more detail and depth than the reader would typically get on a product page. If they're looking for that information, your blog can be an invaluable resource.
When you think about blogs, your mind might automatically go to text-based articles such as this one. There are many variants, such as long essays and opinion pieces, comparisons, lists, and so on.
However, there's no need to limit yourself to text. Other possibilities include photo blogs, video blogs, and infographics. It's often a good idea to vary your mediums so different types of customers can find options that suit their preferences.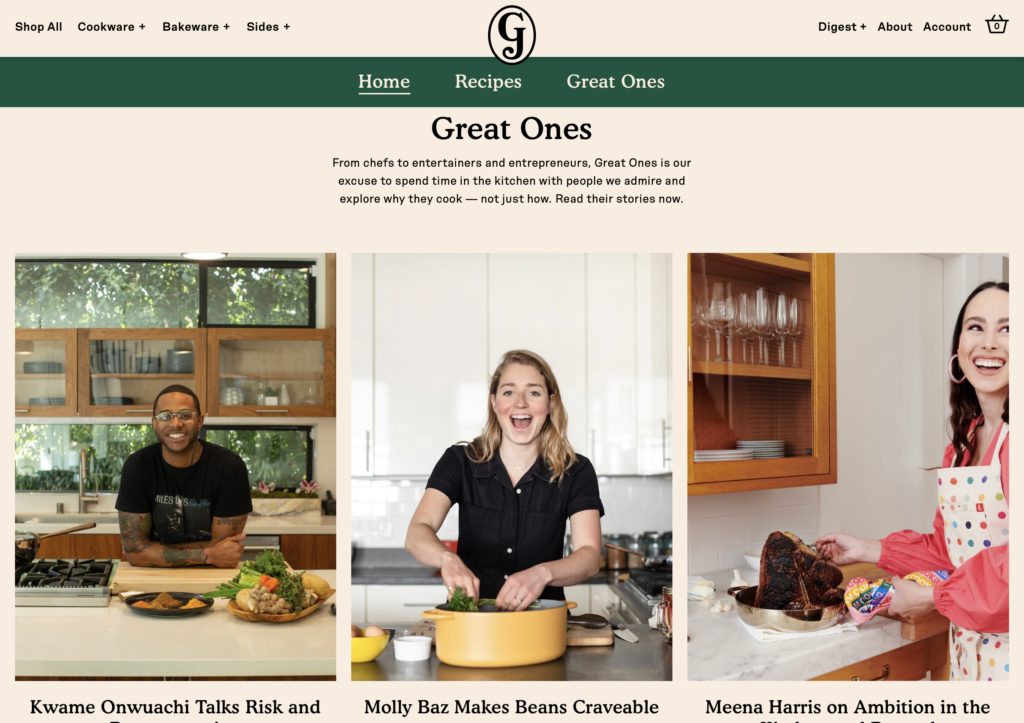 When it comes to the content of your blog, you also have plenty of options. You can feature simple explanations of features, behind-the-scenes looks, recipes, previews, reviews, brand-adjacent themes, interviews, and more.
Plus, you don't have to only promote your own offerings. Blogging is also an excellent way to get into affiliate marketing, where you link to other people's products or services in exchange for commissions. For best results, you'll want to feature products that aren't direct competitors, but complement your own items.
2. Establish Your Brand Identity
Adding a blog to your website enables you to emphasize your company's brand. While soundbites and images go a long way towards expressing your corporate voice, a blog lets you expand on that considerably.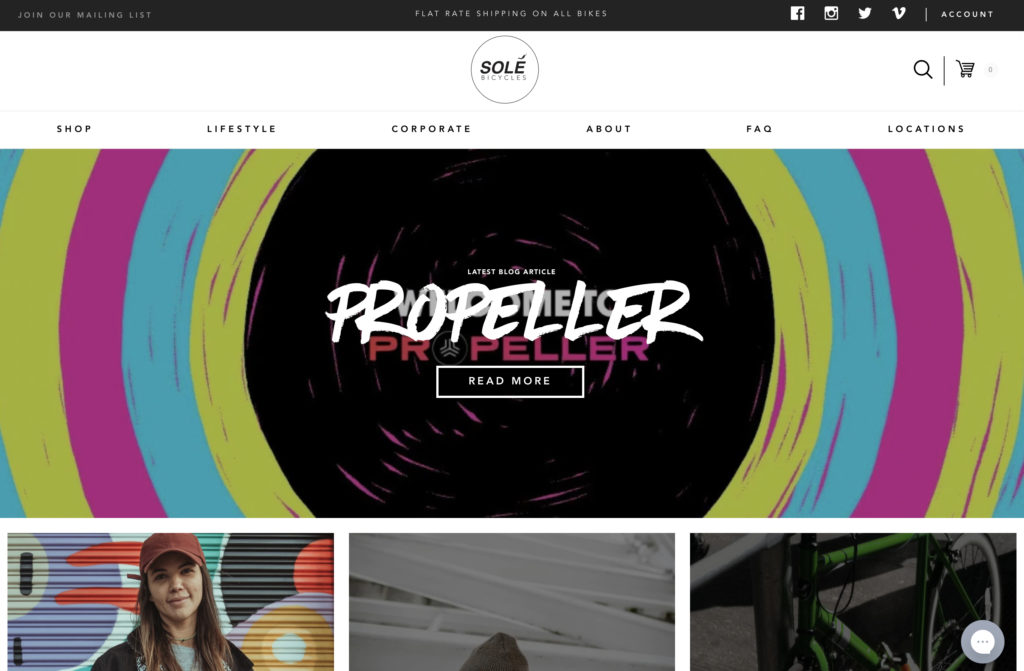 The additional space allows you to share your personality and vision. Letting customers know what makes your business tick is crucial in appealing to their values and showing what makes you different from your competitors. Personal connections with customers can be essential for strengthening brand loyalty.
Part of that identity can be establishing yourself as an expert in your niche. Blog posts can help build credibility with your audience. Being a thought leader builds trust with the consumer, which in turn can develop into stronger loyalty.
No matter how you use your blog space, it's important to ensure that both your messaging and look are uniform. Emphasizing the same designs, colors, and phrases is critical in building brand recognition, whether in a blog, video, or social media post.
To do this, it's smart to have brand kits available for your writers and designers. This feature is built into Canva, which can be an excellent and easy-to-use tool for assisting with all your graphic design needs.
3. Increase Your Organic Traffic
Making blogging a part of your marketing strategy can significantly increase website traffic. Blog posts rich in relevant keywords often rank higher than other content on search engine results pages (SERPs). More traffic means more opportunities to get eyes on your products and, in turn, make more sales.
The way to do all of that is to apply proven SEO strategies to your content. For example, you can use a tool like Google Keyword Planner to find phrases that potential customers are already searching for. Then you can use those keywords strategically in your blog posts.
To make the second part of this process easier, you may want to pick up a dedicated SEO plugin such as the All in One SEO plugin (AIOSEO):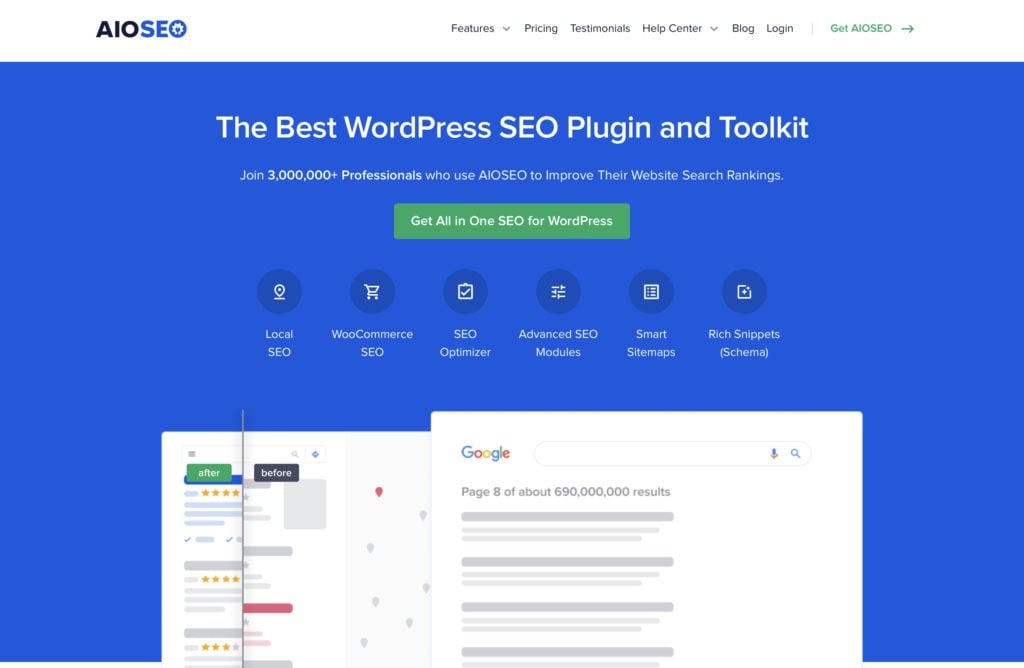 This plugin can help you incorporate keywords into your content and your site's metadata, attracting the attention of both search engines and real users. It can also assist you in optimizing your blog for local traffic and improve your social media sharing.
4. Excellent Lead Generation
When you're trying to attract prospective customers to your business, blogging can be invaluable. Posts are the perfect opportunity to convert readers into leads and get more interest in your content (and ultimately your products).
It's very common to include social media links, mailing list sign-ups, and sharing opportunities in your blog posts. This helps you connect with your readers in a more personal way, and also encourages your loyal followers to do some of the promotion work for you.
If you want your blog posts to generate as many new leads as possible, it's smart to offer readers incentives for sharing, such as coupons or other rewards. You can even create social media contests and giveaways, so people will "like" your content and share it with their own audiences.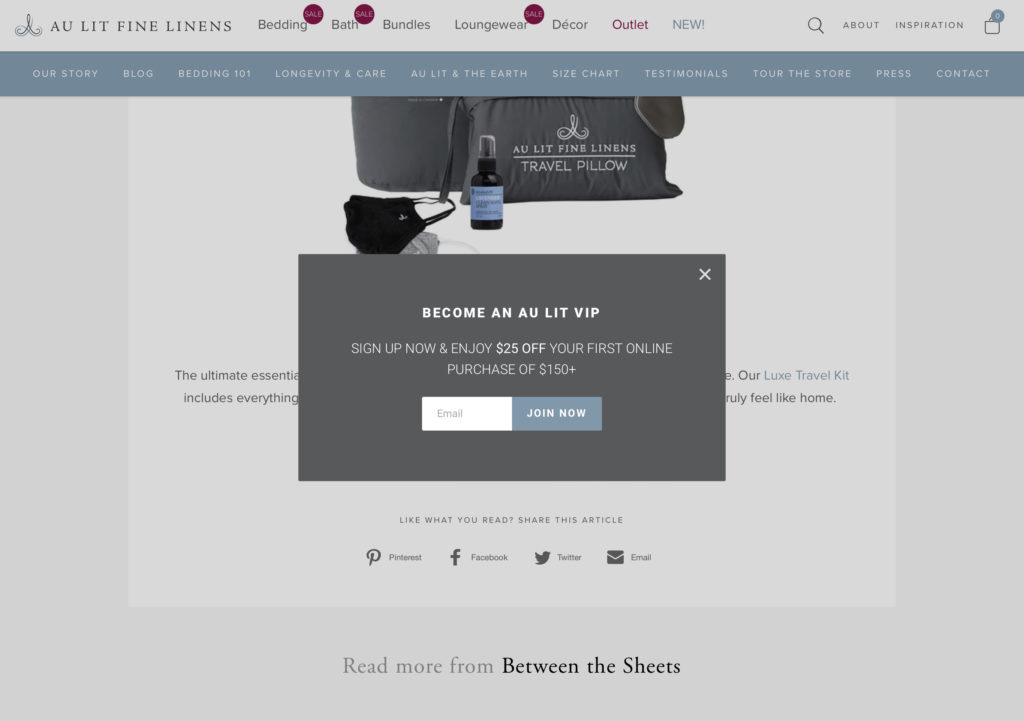 Remember that blog posts are the perfect opportunity for both incoming and outgoing ads. Just make sure your blog doesn't become solely about promotion. Instead, you'll want to focus on offering as much value as possible to readers, and gently guiding them towards your products or services along the way.
Conclusion
If you want to drive more traffic to your online store or need a little extra promotional power for your products, a blog can be a valuable addition. It can help you get more eyes on your website while establishing your business as an authority and a recognizable brand.
Creating an eCommerce blog offers:
Do you have any questions about how to start a blog for your online business? Let us know in the comments section!
If you liked this article, be sure to follow us on Facebook, Twitter, Pinterest, and LinkedIn! And don't forget to subscribe in the box below.
2 Comments
Dave

September 29, 2022

Another Excellent post, which I really enjoyed reading, like the last one. I like the layout of the blog too.
John Hughes

October 7, 2022

Thank you, Dave. Glad you enjoyed it :)