5 More Ways to Monetize Your Blog in 2022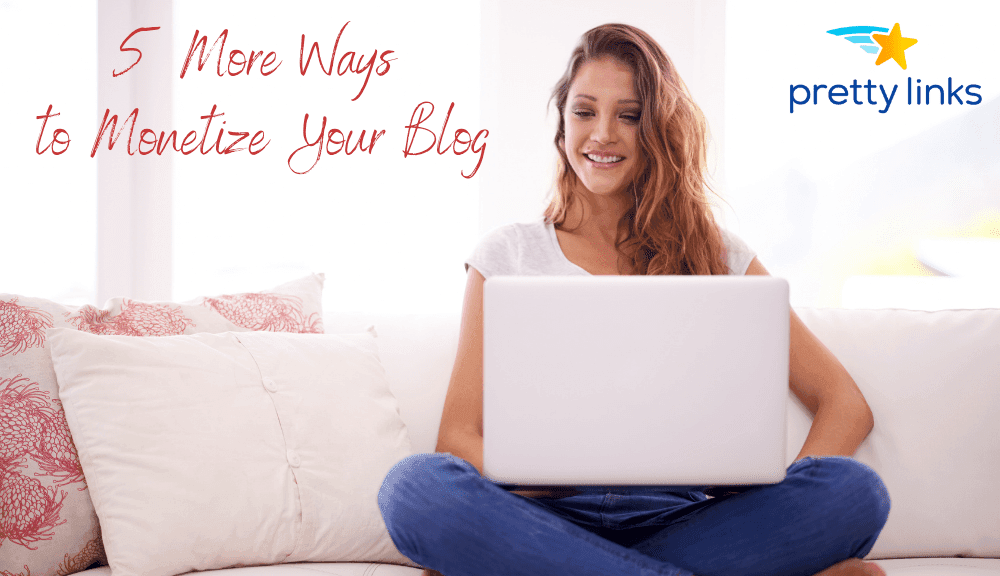 As a professional blogger, you may already be using popular strategies like affiliate marketing and advertising to generate an income. However, you might feel that it's time to explore new revenue streams for your blogging business.
Fortunately, there are plenty of other lucrative ways to make money from your blog. With a bit of creativity and a few handy tools, you can take your content strategy to the next level and maximize your site's profitability.
In this post, we'll look at five clever ways to monetize your blog (beyond affiliate links and ads). Let's get started!
1. Launch an Online Course
You don't need to be an expert in a subject or possess high-level qualifications in order to deliver a course. As a blogger, your main role is to share valuable information to help readers solve a problem or achieve a goal. Thus, you can use your existing knowledge and skills to put together a course that provides tangible value to your target audience.
For instance, if your blog is about social media marketing, you could launch a course to help readers create an effective Pinterest strategy or drive more traffic from Facebook ads:
To get started, try to identify your audience's pain points by conducting surveys or engaging with them via social media. For instance, many of your followers may be struggling to master Instagram for their businesses. Creating a self-study course that aims to solve this problem would be beneficial to your audience, and could result in a substantial passive income for you.
We highly recommend using MemberPress to set up a professional course on your site:
This powerful plugin helps you create an online learning site where you can publish course content and track the progress of your students. It also enables you to set up multiple memberships with different pricing plans. This means that you'll be able to charge more for additional course material and add-ons, such as one-to-one coaching calls.
2. Host Contests and Giveaways
Working with brands is one of the most effective ways to make money as a blogger. However, you may want to explore new forms of collaboration in order to increase your revenue.
For instance, instead of publishing a sponsored post, you could partner with a company to run a giveaway on your blog:
Competition can help drive brand awareness and generate more traffic. Therefore, many companies may be willing to pay bloggers to promote their products through contests.
You can use a plugin like WPForms to create entry forms for your competitions:
We also recommend promoting your giveaways on social media to increase engagement. You can use our Pretty Links plugin to create short, neat links to your competition page, which you can then insert into your social media posts. Our plugin also helps you track your links' performance.
3. Publish E-Books and Printable Material
Another way to boost your income is to publish your own e-books. For example, if you run a travel blog, you could write a guide to your local area and sell it on your site. If you're a food or lifestyle blogger, you could publish a collection of recipes or a guide to decorating your new home.
You may also want to consider selling printable documents. As a travel blogger, you could create packing lists and itineraries for your readers. Meanwhile, if your blog is targeted at aspiring entrepreneurs, you could sell worksheets and checklists to help them set business goals or create their first marketing strategies.
Fortunately, Canva comes with many templates for creating printable documents, so you don't have to spend hours designing your content:
Selling printable materials can be a quick and easy way to make money. Setting a low price per download will encourage more people to purchase your materials and help to establish a further passive income stream.
4. Write Product Reviews
Joining affiliate programs is a common monetization technique among bloggers. However, this strategy involves hours spent scouting out programs that are relevant to your niche.
A more efficient way to work with companies is to approach them directly. For example, if you blog about healthy eating, you could reach out to your favorite food brands and offer to write a review of their products on your blog or social media pages.
Alternatively, you could get paid for reviewing places like hotels and restaurants:
If you're not sure how to get started, we recommend joining platforms like Influence or Perlu, which help content creators connect with the right brands: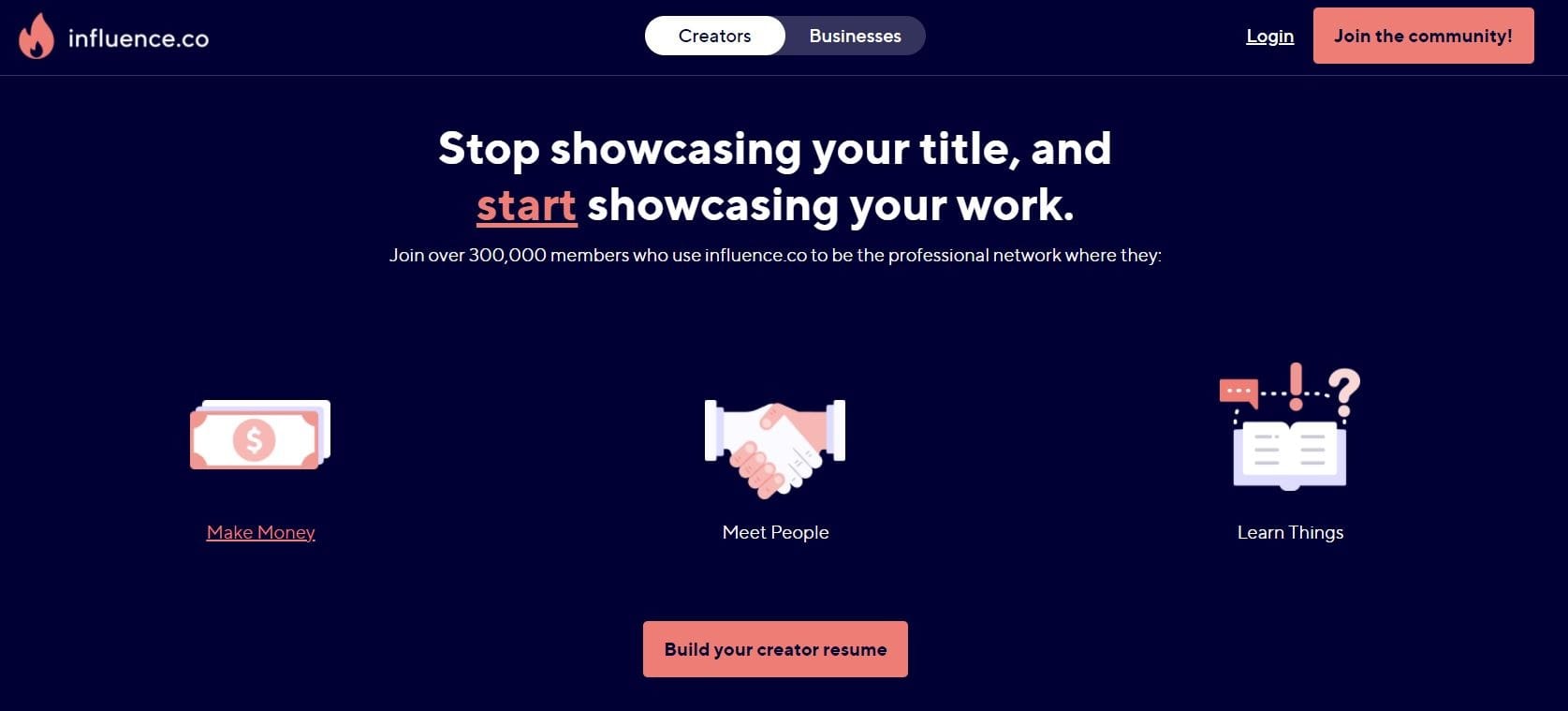 Remember to use disclosures when promoting products or services on your site. Letting your readers know that you were paid to review a brand is not only good practice, but it can also help you build trust with your audience.
5. Sell Print-On-Demand Products
If you would like to try something a bit different, consider creating your own products and selling them on your site. Besides helping you make more money, this business venture can also offer a much-needed break from mentally demanding tasks such as writing articles and researching topics for your blog.
Let's explore a few ideas for creating your own products:
Travel bloggers may want to look at publishing physical guidebooks or designing calendars with their photos.
Fashion bloggers can design their own t-shirts, tote bags, and jewelry.
Lifestyle and health bloggers should consider making scented candles and soap, or creating beautiful home ornaments.
Print-on-demand sites like Printful make it easy for bloggers to sell their own products:
All you have to do is design your products, and Printful will take care of the rest. You won't need to worry about the manufacturing or shipping process.
Conclusion
Many bloggers monetize their content through affiliate marketing and advertising. However, there are several other strategies you can use to grow your blogging business and boost your income.
In this post, we looked at five other ways to monetize your blog:
Do you have any questions about monetizing your blog? Let us know in the comments section below!
If you liked this article, be sure to follow us on Facebook, Twitter, Pinterest, and LinkedIn! And don't forget to subscribe to our newsletter 😄