Here's How To Come Up With a Fool-Proof Content Strategy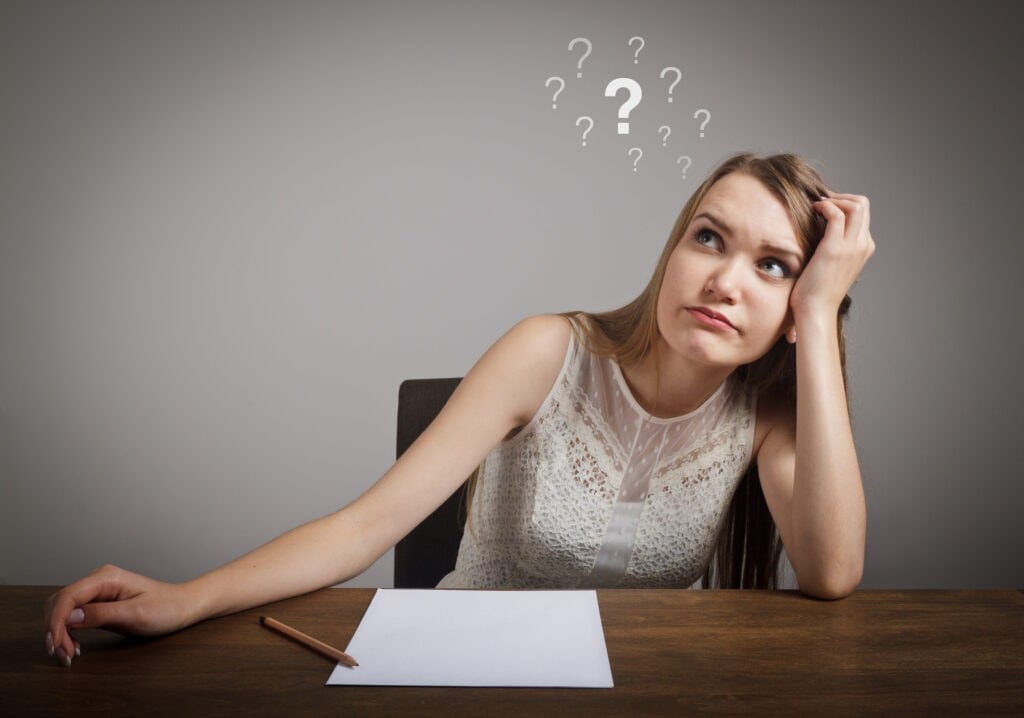 Coming up with a content strategy for affiliate marketing is a tough task. There's a lot of different material you can create, and you'll spend a lot of time making it. The process is easier if you know what you should craft, so you can put your efforts into the right areas.
As a whole, affiliate marketing takes time and nurturing, but it also involves narrowing down a variety of methods to determine those that will work best for your niche. You'll spend a lot of your content planning in the who and what stages, and it's best to have your audience (and what you'll offer them) down to a science.
With a pandemic going on, you also have to consider ways to pull in a broader audience (in areas that you might not have nurtured as much).
Below, we'll talk about some of the types of content you can create for affiliate marketing and advise on what works best (no matter the global situation).
Who Is Your Target Audience?
Want to know a secret to perfect marketing? Answer these questions: who am I talking to, and what do they want right now?
The answers to those questions will enable you to identify your target market and create the best content marketing plans for any niche or industry. Ask yourself who you're making the content for and what information or guidance they need to solve their problem, and then get to work making content that will help.
But how can you present their solution in a way that moves them to action?
Here's a quick example: If you're trying to get beginner vloggers to buy a new camera, how would you present that camera? Imagine that these vloggers have never picked up a camera before, and they're searching online for tutorials to help them get started.
Wouldn't it make sense to show the specs that make your affiliate's camera the most user-friendly for vloggers of any skill level? Wouldn't it also help to show the camera against a popular competitors' and go over how it makes recording easier? Maybe it would be a good idea to put your affiliate links in a post about software that makes the uploading process a breeze with the camera.
There, you have three different types of content for one affiliate: a product review video (which could double as a product review blog), a product comparison video, and a general blog on software.
Depending on your audience, you could stretch that content even further with audio, video, and more. Your challenge is first figuring out how you're going to solve the audience's problem in a way that resonates with them. Then you can expand and conquer.
Affiliate marketing is about helping someone else solve a problem, but your audience belongs to you, not the affiliate programs you promote. How you amplify the affiliate program's solution will determine how close you become with your audience and whether they follow you from one affiliate program to another.
Once you've figured out who your audience is and what they need, you should find out where your audience is comfortable and what they respond to. This step can't be skipped.
To recap, in order to figure out what your audience wants, you need to know:
Who Is Your Target Audience?
Where is Your Target Audience?
What Does Your Target Audience Want?
Why Does Your Target Audience Need Your Product?
Once you've narrowed down the who, what, where, and why, it's time to find the content that fits your needs the best!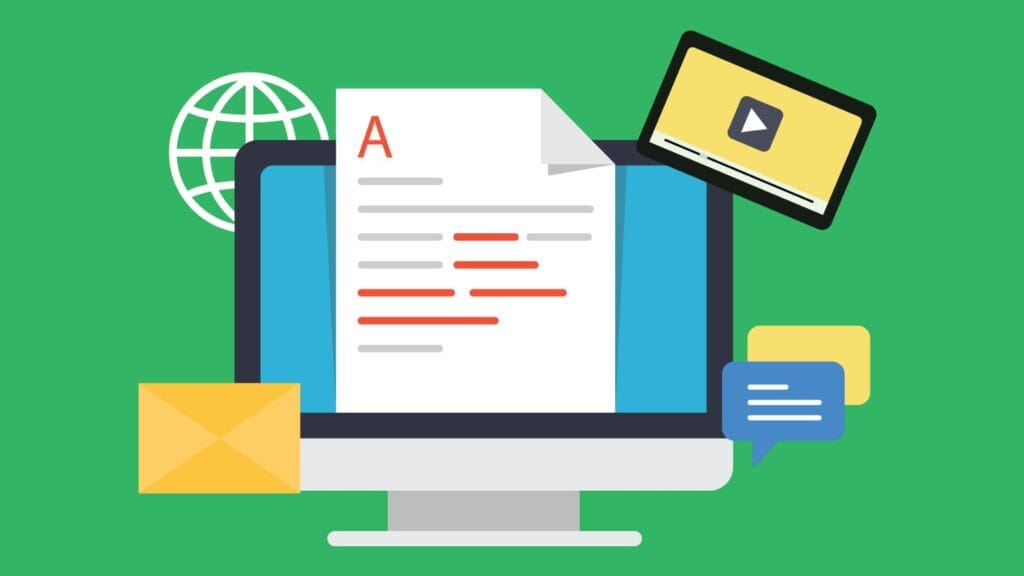 What Counts As Content?
Content can be many different types of work, creative and non-creative. For example:
Blogs
Email campaigns
Videos and vlogs
Podcasts
Infographics
Art and writing
Presentations
Case studies
Reviews
The go-to marketing pieces for most creators are blogs/vlogs, and they're great! We could make an entire book on the different types of blog posts that work for affiliate marketing. However, it's always beneficial to get familiar with other forms of engaging content, so we're going to focus on a broader range of material in this post.
Here are several types of content that work best for affiliate marketing:
Product Reviews
As many great writers emphasize, showing is better than telling!
Product reviews give your audience a deeper feel for the solution you're offering. Reviews are fantastic for affiliate marketing content since they help your audience understand what they're missing when they skip over your affiliate product. You can get down to the specific details of why it works, the benefits, and even build trust with the pros and cons.
Reviews give viewers a sense of your knowledge and trustworthiness, so be honest in your critique. If you don't like a particular aspect, you're not obligated to spice it up. After a while, the fact that you're an honest reviewer will be more than enough for most people to trust your word.
This type of content is excellent in both video and written form.
Case Studies
If your audience is more interested in anecdotes and storytelling than specs, case studies are your wheelhouse. They work especially great for B2B.
Case studies are stories about how your affiliate product helped you (or someone else) overcome a problem. They're structured as a problem, a solution, and a conclusion. The product should be the hero of the story in all cases.
There's a science to this type of content. You want case studies to have a certain level of relatability to them. If your reader can't imagine themselves solving a similar issue, it's a loss. Real stories of problems thwarted by the good of your affiliate product are much better than made-up scenarios, so only use case studies when you have real stories to tell.
Remember that case studies are all about a journey that the potential customer can imagine themselves within. You're not boasting about the product or company. You're sharing the solution that the product provides.
Case studies work well in email campaigns, anywhere on your website, and on social sites like LinkedIn.
Guides and Ebooks
Hey, we're all teachers now! Downloadable guides, whether free or used as tripwires, showcase your expertise in your niche. Downloads help you get one step closer to your audience by introducing a give and take. They give you their information (typically via a form), and you give them valuable insight and solutions.
With the online nature of ebooks, affiliate links can be added in the actual copy, but this is more of a nurturing effort to build trust. You can also deliver ebooks in email campaigns. Choose your topics based on your earlier research into what your audience wants and needs.
Ebooks and other forms of downloadable content are a great way to gather email addresses, which are the holy grail for marketing. Create branded landing pages with compelling and persuasive copywriting to distribute the content neatly and effectively.
You can create guides with older blog posts for straightforward content. Ebooks and guides are best for your website, social media platforms (Facebook has a great option to create in-app downloads in the form of ads), and landing pages.
Tutorials
How do I and How do you are highly searched terms on Google and Youtube. Tutorials are a form of content that will never go out of style, and they work for almost every affiliate marketing niche.
In the same breath as guides and ebooks, tutorials help you establish yourself as an expert. Consider tutorials your own small courses (or entire series) that teach your viewers, readers, or listeners the best ways to achieve their goals. Your topics should be close enough to your niche that understanding how to do the things you're teaching could push your audience to buy your affiliate products.
Social media platforms all favor video tutorial posts, so optimize your videos for LinkedIn, Instagram, Facebook (which prefers native video posts to YouTube or Vimeo links), Twitter, and YouTube. Take pieces of each video to stretch the content across platforms.
Product Comparison
We've covered product comparison videos before, and for good reason. A product comparison video is a video that pits one product against another, showing features and perks of both. They mostly help viewers decide which product makes the most sense for their budget and needs. The viewer's goal is to get the highest value for their money.
This type of digestible content is an excellent asset for affiliate marketing. You can often pitch two of your affiliate products at once without taking the value out of either.
Emails
Email marketing is one of the best types of content for affiliate marketing, and here's why:
Permission-based email marketing allows you to set up a sales funnel that runs in the background. Once you've crafted your email sequence (in your preferred autoresponder), the hardest part is done. If you connect your email campaigns with other types of content (like ebooks and guides), you can build a valued audience of people who expect and enjoy your campaigns!
Once you've set up an autoresponder, you can make small changes based on the initial campaign results. Affiliate links in emails perform well, especially when you've already built a relationship with your audience.
Conclusion: The Best Content Builds Relationships
When you're coming up with a content marketing strategy for affiliate marketing, always remember that your goal is to build relationships and convert. Your content should always help you establish yourself, showcase your affiliate products, and the solutions they bring, and nurture relationships.
While you experiment to find your best voice, keep these content types in mind:
Product Reviews
Case Studies
Guides and Ebooks
Tutorials
Product Comparisons
Emails
The best affiliate marketing content is made with your platform, audience, and affiliate products in mind. With a little planning and forethought, you'll be able to construct a solid content marketing strategy in no time!
Do you swear by a specific type of content? Does one particular content piece work best for your niche? Let us know in the comments below!