Why You Should Include Video in Your Marketing Strategy (And How to Get Started)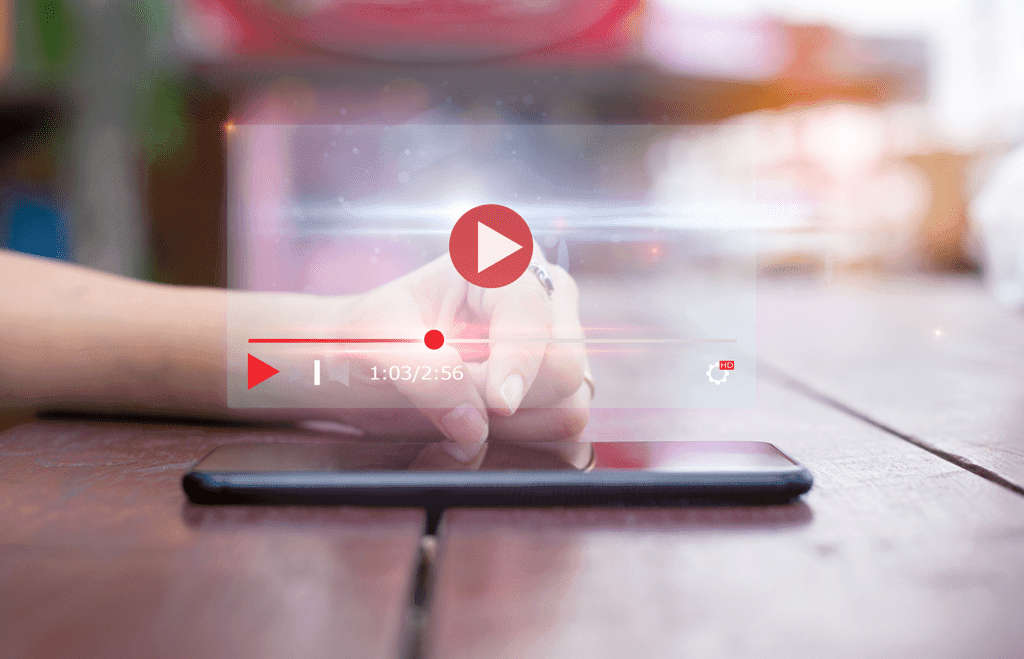 If you aren't incorporating video content into your marketing strategy, you're missing a key opportunity to engage your audience and grow your brand. By using video, you're not just telling your audience about your brand; you're showing them.
According to research, 66 percent of video marketers get more qualified leads per year than those who focus on other methods. What's more, eighty-eight percent of visitors spend more time on a website if it has a video. An increasing number of consumers are interested in seeing video content from brands, and this is something that can directly affect your success.
In this post, we'll discuss how the increasing trend of video marketing can help online businesses increase conversions and engagement. Then we'll offer some tips for getting started. Let's jump right in!
An Introduction to Video Marketing
Video marketing has become an increasingly popular medium for marketing communications. 87 percent of marketers now use video as a marketing tool, up from 63 percent in 2017, and there are good reasons for that trend.
Adopting video into your marketing strategy is easier than ever, for example, thanks in large part to social media. There are a variety of ways to incorporate video content into your marketing strategy. Businesses can create product promotion videos, how-to tutorials, Q&As, and so on:
Tutorials and how-to videos can be particularly useful to your business. In addition to providing your audience with relevant and valuable content, your can also include links and other branding elements in your videos' descriptions.
Social media platforms are also starting to move towards video-centric content. That's true even for sites that traditionally focused more on text or still images. Instagram, for example, offers a number of ways to publish video content on its platform.
The variety of video content formats, and the many platforms available to publish on, make this a practical and versatile way to enhance your marketing strategy. It also offers a different type of content consumption than lengthy blog posts or e-books, which can reach entirely new audiences.
How to Get Started with Video Marketing (3 Easy Tips)
There's no doubt that video marketing can be a valuable tool, no matter what your niche or target audience might be. Now, let's take a look at three key tips for getting started with this type of content.
1. Create Educational and Informative Videos
As with any type of marketing, it's essential to provide your audience with relevant and valuable video content. Doing this can help to boost conversions, improve Search Engine Optimization (SEO), and build brand awareness.
Creating informative videos offers your audience meaningful content. To do this, you can start by choosing a topic that is relevant to your market and could help to solve an issue for your audience.
For example, a tech company that wants to attract consumers who use Apple products might create a video pertaining to one of that company's recent offerings:
How-to videos teach the viewer something, providing actual value rather than marketing fluff. Nearly 70 percent of consumers report that they would prefer to learn about a new product from a short video than through other means. Therefore, using video to highlight a product, review it, or give instruction on how to use it can help to attract viewers.
Before you record your video, you may consider writing out a clear plan for what it will include and who it is addressing. Ask yourself: What type of problem will this video help alleviate? What unique tips aren't being covered by competitors? Then, use the answers to these questions to shape your video into something both interesting and shareable.
2. Use Shortened Links
To make your videos even more shareable, you might want to consider using shortened links for them. Shortened URLs are not only more memorable – they're also easier to share.
There are many ways you can use shortened links in video content. They can be added to video descriptions, such as on YouTube videos. They are also effective for sharing on social media platforms. Instagram, for example, offers limited link space. Shortened links can help make the most of the URLs you're allowed to include in your bio, stories, and video posts.
One effective tool you can use to make this happen is our Pretty Links WordPress plugin. With the plugin installed on your site, you can navigate to Pretty Links > Add New in your dashboard: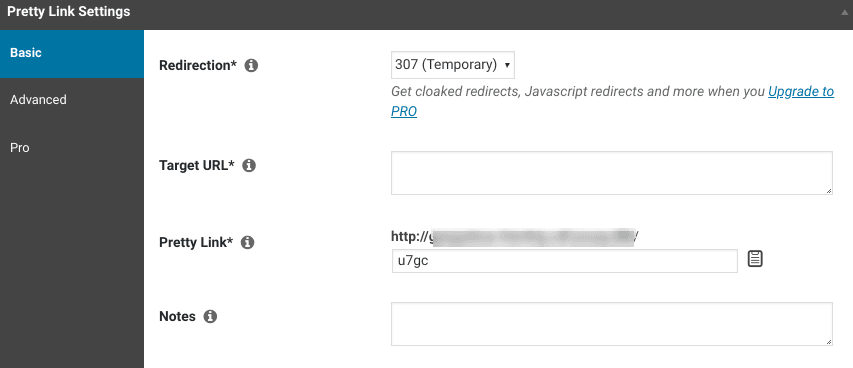 From there, simply paste the URL for your video into the Target URL field. You can also customize the slug that appears in the Pretty Link field if you like. This method will result in an attractive, concise link that makes it easier for your audience to share your video with their friends.
3. Share Videos on Social Media
Social media channels are an effective platform for connecting with and engaging your audience. For example, consider that 93 percent of marketers have gained new business from social media videos. Consumers today want to see video content from brands, and many follow businesses on social media specifically to learn more about their products and/or promotions.
Social media is also useful for creating shorter videos, which research has shown helps to increase engagement. You can also use these platforms to create videos that tell a story, in order to connect with your audience.
An example of this strategy in action would be creating a time-lapse video to show how one of your products was made:
There are plenty of different tools you can use to create time-lapse videos, such as Hyperlapse from Instagram or Movavi. In fact, it's simple to find solutions for creating all kinds of interesting video styles and effects, which don't require much technical expertise on your part.
Once you start sharing more videos on social media, it's also helpful to track their performance on each platform. This can help you determine which tactics are working, as well as what types of videos get the most engagement. If you're new to tracking metrics, Google Analytics is a free and beginner-friendly way to get started.
Conclusion
Each year, the consumption of online video content grows. Neglecting to incorporate video into your marketing strategy is a missed opportunity to increase conversions and engagement significantly.
In this post, we've discussed three tips you can use to get started with video marketing:
Creating educational and informative videos.
Using Pretty Links to create better-looking video URLs.
Sharing your videos on various social media platforms.
Do you have any questions about video marketing? Let us know in the comments section below!