4 Big Online Business Tasks for Running a Small Business
Running a small online business can sometimes feel overwhelming. Aside from the countless small duties that demand your time, there are also a few big tasks you'll have to deal with if you want your venture to be a success. These can include intimidating jobs such as building a website and running social media accounts.
Fortunately, with the right organization, preparation, and tools, these important jobs can be made much more manageable. The key is to highlight and prioritize the most important tasks and put a plan in place to deal with them effectively.
In this post, we'll take a look at four big tasks that are essential to running a small online business. We'll also provide some tips and suggest a few tools that can make managing these areas of your business easier and more efficient. Let's get started!
1. Designing Your Website
Your website is often the first point of contact for customers. If it doesn't work well or makes a poor impression on users, you could potentially lose sales. For this reason, it's important that it's well designed and functional.
First, you'll need to find a high-quality hosting provider. Great options include Bluehost, InMotion Hosting, DreamHost, and SiteGround. The right web host can ensure your website is fast and stable. A simple business portfolio site should only require a shared hosting plan, while we recommend a virtual private server (VPS) if you're planning for online sales.
After that, you'll need a platform to build your website on. We suggest WordPress, as it is free, highly customizable, and easy to get started. You can set up WordPress in five minutes or less.
Once your website is online, you can install a theme to determine its basic style and layout. It's a good idea to pick a theme that balances appearance with functionality. Fortunately, you have many options: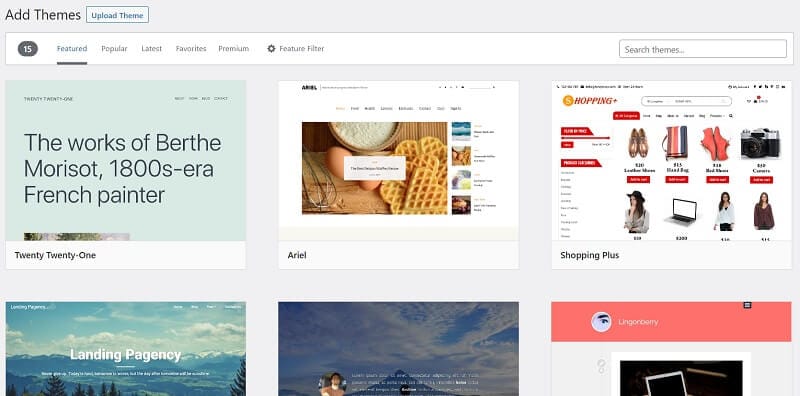 With your theme in place, you can tweak it to match your business' branding and style. To make this easier, you can use a page builder plugin like Elementor. This is an easy-to-use tool that will help you to build a stylish, fast and responsive website, even if you have no prior experience.
2. Managing Your Social Media Accounts
Another big task that some business owners may overlook is social media. Having a strong social media presence can make or break a business. Many customers use social media to interact with businesses and find out how reputable they are. Plus, these platforms are the perfect way to increase your visibility.
Social media management can be very time-consuming for small business owners. It encompasses many smaller tasks, including:
Content scheduling
Interaction with followers
Affiliate link sharing
The key to making social media management easier is having the right tools and putting a schedule in place. You can use a solution like Canva to create quick and professional content to post.
Then you can set up a schedule that dictates when you are going to post and on what accounts. Using a tool like CoSchedule allows you to schedule posts for all your social media accounts in advance, which can make managing your social channels a little easier.
It's also important for businesses to be professional on social media. For example, try to respond to both negative and positive comments in a timely manner, and resolve any issues via private messages. It's also a good idea to create branded links that you can share in your content (leading back to your website and other key places):

If you find that your social media management is taking up to much time, you can consider outsourcing it to a social media manager. They can help you to stay on top of the workload and ensure that you maintain a strong social media presence.
3. Optimizing Your Site's Content for Search Engines
Search engine optimization (SEO) is extremely important for online businesses of any size. In order for potential customers to find your website, its pages need to be well optimized so they will rank well in search engines.
If you're new to SEO and online marketing, the idea of optimizing your content can seem daunting. However, with the right tools, it can be quite easy to tackle simple SEO tasks, such as:
Optimizing your content: All content should be well written, grammatically correct, and laid out using header tags.
Optimizing your images: All images should be compressed to help with page load speeds, and have alt text with relevant keywords.
Including target keywords in your content: It's smart to focus each page and article around a primary keyword that you would like to rank for.
Adding a meta description to all posts: A meta description is a brief summary of what a post is about, and will help Google to determine what your content contains.
All of this may seem overwhelming, but can be simplified using a dedicated plugin such as Yoast SEO. Yoast integrates with WordPress and tells you how well each page and post meets key SEO and readability metrics. It will also show you exactly what you can do to improve your SEO score:
Using Yoast every time you post new content will add a little extra time to your usual routine. However, this investment can pay off in increased visibility and more potential customers.

4. Improving the Customer Experience
One of the most important tasks for small online businesses is maintaining a strong customer experience, and improving it where possible. This helps to maximize your conversions, so evaluating your customer experience should be an ongoing task. You can highlight areas that may need improvement to keep sales growing.
Some things you can consider to improve your customer experience include:
You can also continuously develop the layout of your website to improve conversions and customer experience. Heatmapping tools like Hotjar can show you exactly how customers interact with your site: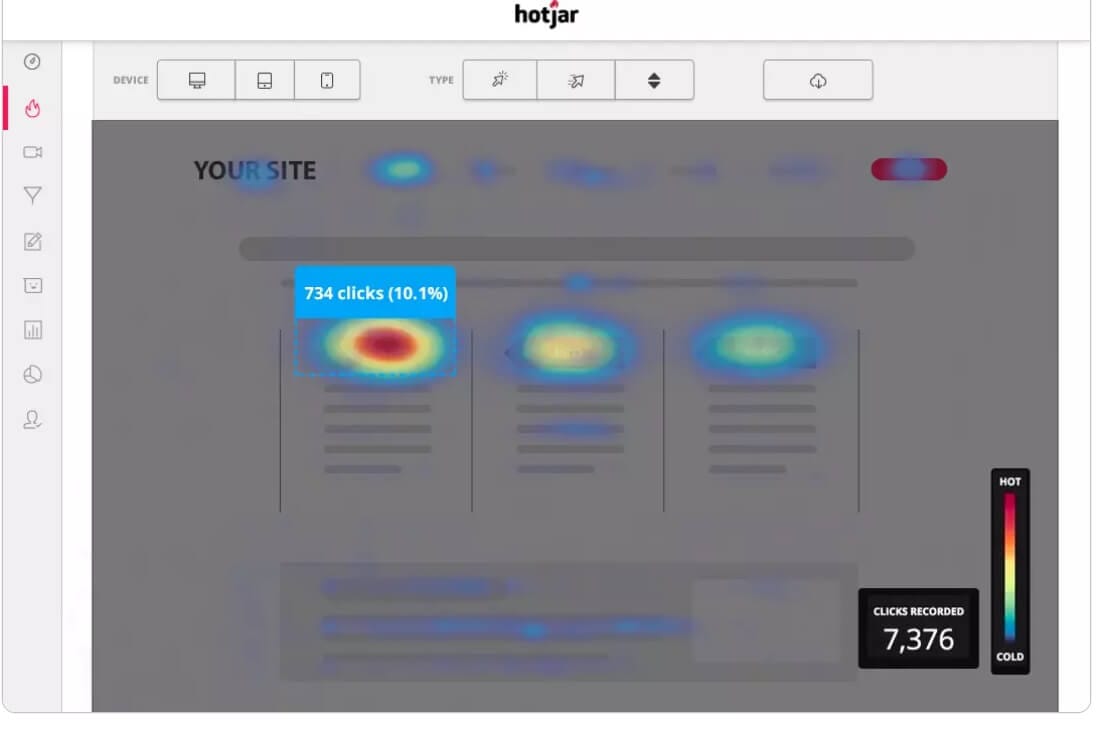 You can use these findings to inform your web design and make changes to your site's layout. For example, if the heatmap shows that customers rarely move their cursor to the left side of the page, you can move "buy now" buttons to the right.
Conclusion
Running an online business is no small undertaking. However, if you stay organized and use the right tools to manage the big tasks, it doesn't have to be a struggle.
Here are four of the best ways to simplify key tasks:
Do you have any questions about what it takes to run a small online business? Let us know in the comments section below!
If you liked this article, be sure to follow us on Facebook, Twitter, and LinkedIn! And don't forget to subscribe to our newsletter.