How to Implement a Sales Funnel in Your Marketing Strategy (4 Easy Steps)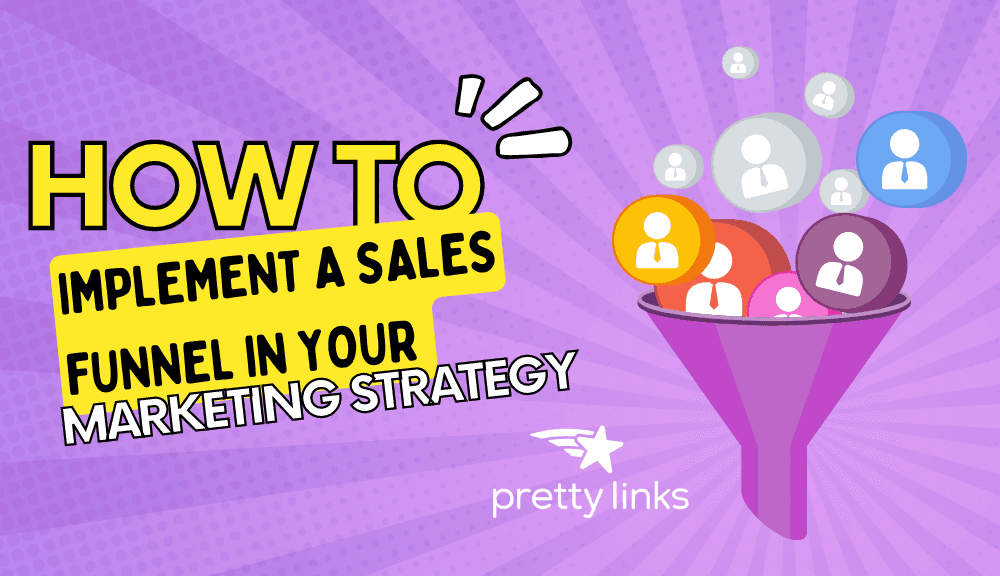 Turning leads into paying customers is crucial to the success of your business. If you don't have a strategy to increase conversions, you could miss out on potential customers. This might mean your website won't grow to its full potential.
Fortunately, a sales funnel can help you nurture leads into customers. This strategy increases the chances of site visitors buying your products or services through a specific process. The ultimate goal is to increase your sales and grow your business.
In this post, we'll explain what a sales funnel is and why it's crucial to have one in place. Then, we'll discuss how you can implement a sales funnel on your website. Let's dive in!
An Introduction to Sales Funnels
A sales funnel is the customer's journey from start to finish. It begins with the initial interaction with your brand and finishes with a purchase.
The goal of a sales funnel is to convert leads into customers. There are four primary stages of this process:
Awareness: This is the first point of contact your lead has with your brand. This stage can look like a Google search result, advertisement, or email.
Interest: If the lead is interested in your product or service, they are curious to learn more and might keep browsing your site or researching your company.
Desire: Also sometimes referred to as the decision or commitment stage, this is when the lead will decide whether to buy your product or service.
Action: The lead follows through the checkout process.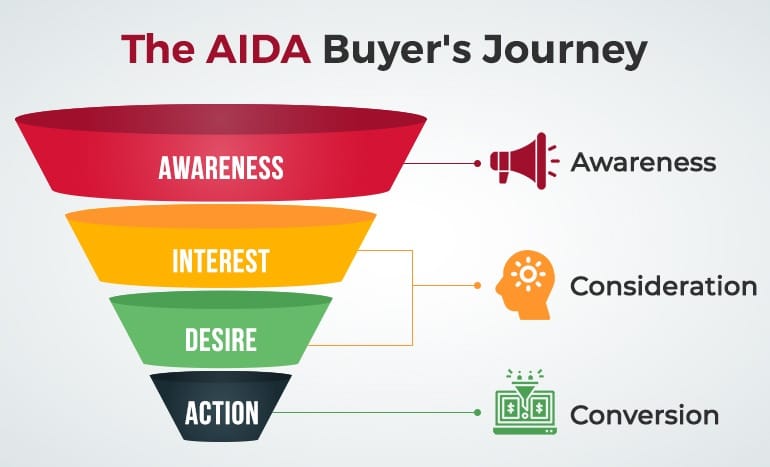 To push consumers through the sales funnel, you can take specific actions such as setting up a landing page and improving your site's user experience (UX). We'll take a closer look at setting up your sales funnel later in this post.
The ultimate goal of this marketing strategy is to determine your customers' journey and target consumers at each stage. Splitting the sales process into steps can help you market your products or services more successfully, increasing your conversion rate.
Why You Might Consider Implementing a Sales Funnel
Since 96% of your site visitors aren't ready to buy anything (yet), you'll need a strategy to help customers along the buying process. A plan of action can help you systematically generate new leads and conversions for your business.
The benefits of having a sales funnel include:
Turning prospects into customers.
Building relationships with both leads and existing customers.
Improving customer service and UX through the process.
This strategy can help you increase the sales of your product or service. Plus, if you promote affiliate products, our Pretty Links plugin can help you unlock even more revenue from your content:
With Pretty Links, you can make affiliate URLs look cleaner and more attractive. Additionally, you can track the performance of your affiliate links to see where your sales funnel strategy is working best.
How to Implement a Sales Funnel in Your Marketing Strategy (In 4 Easy Steps)
Now that you know the benefits of using a sales funnel, it's time to make a strategy to take your site visitors from leads to paying customers. Here are four steps to implement a sales funnel in your marketing strategy. Let's dive in!
Step 1: Optimize Your Website SEO to Build Awareness
If your website ranks low in search engine results, potential customers will struggle to find your business. Fortunately, there are numerous steps you can take to boost search engine optimization (SEO) and improve your rankings.
For example, you can optimize your links by adding relevant keywords and using a consistent permalink structure. We also recommend developing a keyword strategy for your website content, building backlinks, and using other SEO best practices.
Furthermore, improving loading speeds and site performance can boost your SEO. You can do this by compressing images using a free tool such as TinyPNG:

Other best practices include using a content delivery network (CDN) for your WordPress site and choosing a lightweight theme.
Step 2: Produce Quality Content to Increase Interest
High-quality content is crucial to running a trustworthy, engaging, and successful online business. Furthermore, using eye-catching visuals can keep leads interested in your business and convince them of your legitimacy.
First, we recommend avoiding stock images because potential buyers are less likely to pay attention to generic photos. Instead, you can create original content using resources like Canva or your own photography:
You can also produce high-quality content by writing compelling copy, keeping your content up to date, and focusing on your target audience during the creation process. Overall, your goal should be to create content that provides real value to your visitors.
Step 3: Create a Landing Page
A landing page is one of your best tools to capture new leads. This page is self-contained and doesn't usually lie within the internal navigation of a website. It's where a visitor "lands" after clicking on an advertisement, search result, or email link.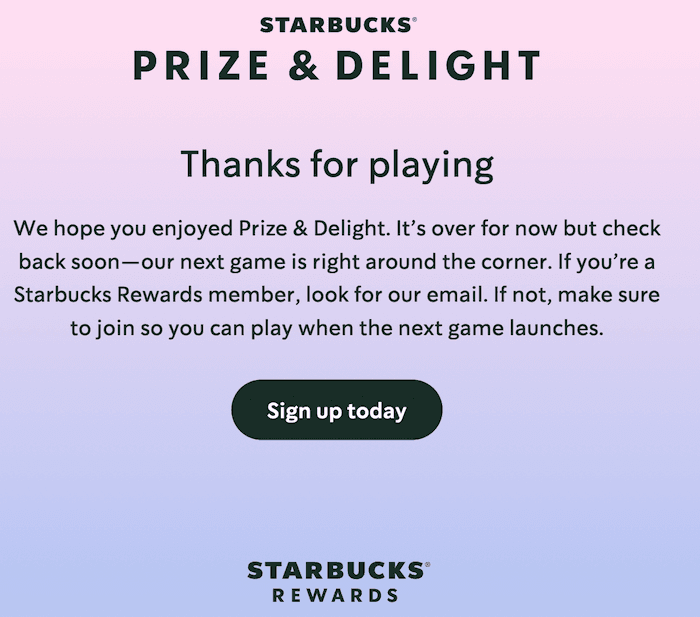 To make the most of your landing page, consider including a call to action (CTA) button, a signup form, a clear message, and a deliberate goal for your lead. For instance, you might want visitors to provide their email addresses or buy a product.
You can easily create this page using a drag-and-drop landing page builder such as SeedProd: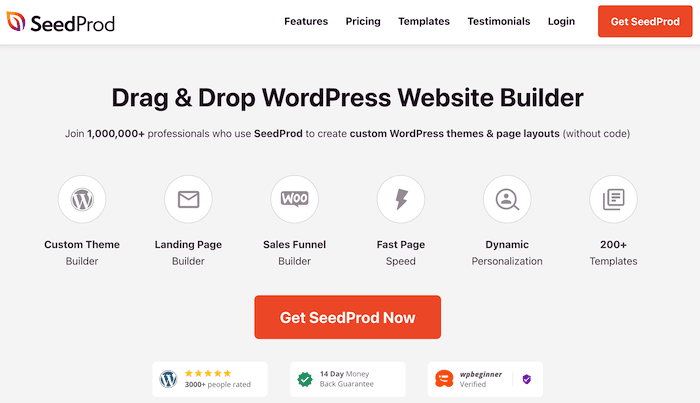 You may also consider using A/B split testing for your landing page and CTA. Then you can see which variation convinces visitors to convert and move further down the sales funnel.
Step 4: Build Customer Loyalty
Finally, once your customer has passed through the previous stages, you should consider taking certain measures to increase their chances of returning. This stage is all about keeping the customer's loyalty after they buy from you.
You can send post-purchase thank you emails, include surveys asking for feedback, and create a rewards program. With Formidable Forms, you can quickly make simple but effective customer surveys and embed them into your site or emails:
Using this plugin, you can build a satisfaction survey to glean insight into your customers' experience with your business. That way, you'll be on consumers' radars and learn how to improve the overall purchasing process.
Conclusion
Turning leads into paying customers isn't an easy task. Fortunately, a sales funnel enables you to target consumers at different stages and convince them to choose your business.
To recap, here are steps you can take to implement a sales funnel on your website:
Improve your site's SEO to increase awareness of your business.
Produce content that will keep leads interested in your products and services.
Build a landing page to direct visitors towards your intended goal.
Build customer loyalty with surveys, follow-up emails, and loyalty programs.
Do you have any questions about creating a sales funnel on your website? Let us know in the comments section below!
If you liked this article, be sure to follow us on Facebook, Twitter, Pinterest, and LinkedIn! And don't forget to subscribe to our newsletter!