How to Enhance Customer Engagement with Content Marketing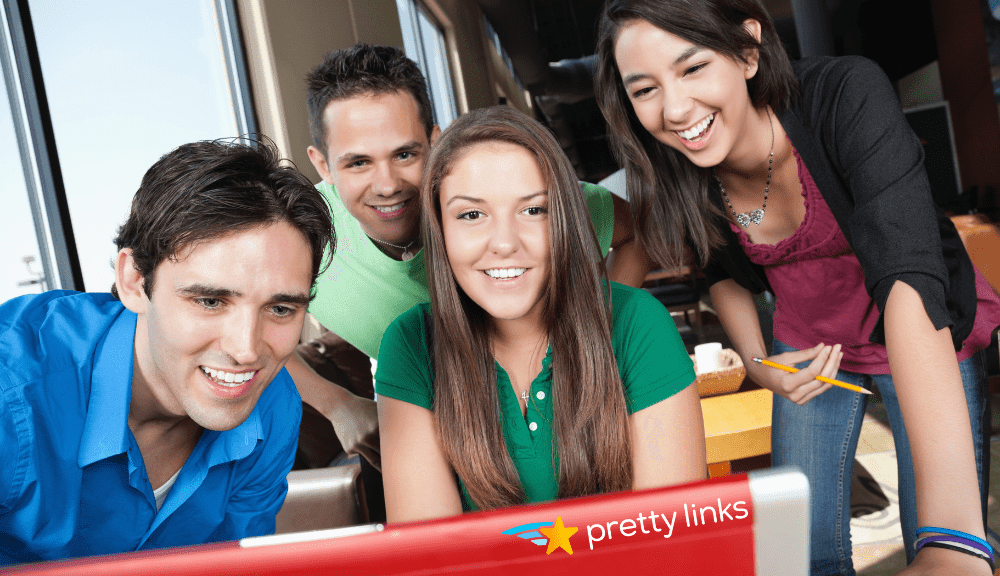 In the past, customers used to share their retail experiences by word-of-mouth and maybe reach a handful of people. Today, however, anyone can go online and leave a customer review for thousands of others to read at any given moment.
Just one click is sufficient to spread the word about any specific customer experience in this digital age. This is one of the reasons why you must understand customer pain points and requirements. Understanding these requirements before anyone else can help boost audience engagement.
Besides, customer feedback can help create a strategic plan and improve your services and product offerings. This can lead to better customer satisfaction and amplified retention.
In this article, we'll share six effective content marketing strategies that can help boost your customer engagement. Let's dive in!
1. Create a Content Calendar
Consistency is one of the significant parameters to obtaining the best results in your content marketing efforts. A content calendar can help showcase your content topics and schedule posts so that you never run out of ideas and keep your audience engaged.
Content calendars are also a great tool for staying organized. For instance, you can plan to post customer-centric content on Mondays, Wednesdays, and Fridays; then post infographics and other visual form content on Tuesdays, Thursdays, and Saturdays.
Be sure to look into insight tools offered by popular social media platforms to better understand your audience engagement. That way, you can schedule content that's sure to show up in your followers' feeds.
With a content calendar strategy in place, you have the added benefits of reaching your audience and connecting them with trending topics.
2. Use Compelling Infographics
Speaking of infographics, according to our research, individuals tend to like and share infographics three times more than any other form of content. This is because infographics are visually compelling and easy to understand.
As a matter of fact, 65% of customers are visual learners. So infographics have a higher potential to grab attention and connect readers with your brand. Infographics are not mere colorful graphics; instead, they also help tell your brand story and guide customers to relate with it.
Infographics tend to generate an emotional response among an audience compared to any other social media post or website content. They also increase the readership rate and retain audience interest. The innovative use of infographics is also a great way to cut down lengthy boring texts and replace them with consumable phrases and images.
3. Include Subtitles in Your Videos
Video marketing is yet another effective tactic to increase audience engagement. Video content obtains more shares and 86% of customers enjoy watching videos over having to read other forms of content.
Most brands concentrate on creating visually-appealing videos to boost their marketing game, but only a handful of them remember to make their videos easy-accessible. For instance, 28 million disabled Americans who are hard of hearing prefer videos with added subtitles that are easy to read and follow along.
By adding basic accessibility principles, your brand can gain better engagement than others.
4. Write How-to Guides or White Papers
How-to guides act as a learning format and make it easier to interact with your audience. You have the leverage to conclude a problem with a step-by-step guide in audio, written, and visual format.
A whitepaper is a thorough, authoritative, and insightful report on a precise concept that suggests a solution to a particular problem and, at the same time, promotes your product and service. Whitepapers are often used as marketing and sales documents to endorse products and services.
Writing whitepapers can be initially challenging with the amount of information included, but it can be beneficial for your brand and audience in the long run. This can showcase the amount of effort and skill you possess as a company to your audience. In addition, it enhances the overall brand image of your company. Such extracts of long-form content also act as a powerful medium to increase customer engagements.
5. Follow-Up on Customer Experences
Every consumer, at some point, has gone through a poor experience and never returned to a brand. They have either been waiting too long for a representative to revert or were tired of a complicated checkout process.
Unfortunately, your business is likely to receive a poor review at one point in time. So it's essential to map out a positive interactive experience for you and your customers on social media pages, websites, emails, and physical stores.
On the brighter side of things, several reports confirm that an improved customer experience can accelerate engagement and business ROI.
6. Quizzes
Individuals are fascinated by the unknown, and quizzes happen to be the best resort to build their curiosity.
Quizzes can help accumulate customer data and inform them about your new products or services. You can also introduce a new range of products to your customers through fun and enjoyable quizzes.
This content strategy can compel your customers to visit your website. Alongside, it is an excellent opportunity to get to know your customers, interact with them, and lead them further towards your brand.
In Conclusion
There you have it, six content marketing ideas to help you improve the customer engagement on your site. But before we let you go, we want to leave you with one final tip.
Variety is required to generate a customer-centric content marketing strategy. No one form of content can provide you with fruitful results. Monotonous content can be disengaging and boring for your audience.
Therefore, it is essential to provide valuable and relevant content in different formats that keep your audience excited and interested in your brand. For instance, include one excerpt of the blog, video, short-form content, podcast, and long-form post in a single week.
This way, you can surprise your audience with inspiring and quality content, and simultaneously, they look forward to your posts as to what's in store for them for this week.
Do you have any questions on how to improve your content for better customer engagement? We'll be glad to help you out in the comments section.
If you liked this article, be sure to follow us on Facebook, Twitter, Pinterest, and LinkedIn! And don't forget to subscribe in the box below!