How Customer Reviews Can Benefit Your Business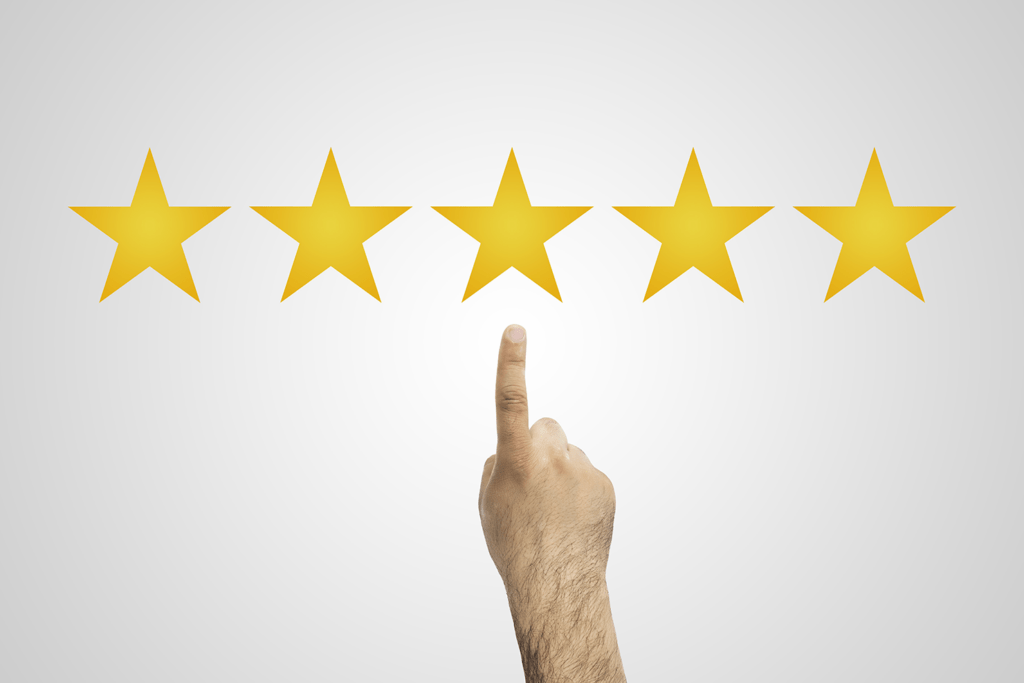 Building a successful business website relies a lot on trust. Without it, you may lack credibility and lose out on potential traffic. That can even start to negatively impact how highly your website ranks in search engines.
Fortunately, you can improve visitor trust with customer reviews. They are a great way to show off your business, and can improve how your website performs in search rankings. Better still, positive reviews can influence new consumers to shop with you.
In this article, we'll take a look at why customer reviews matter to your business and your website's rankings. Then we'll offer some tips on how to attract more positive reviews. Let's get started!
Why Customer Reviews Matter (And How They Can Affect Your Search Rankings)
Customer reviews play an important role in many successful businesses. They're a form of social proof and a vital way to encourage user-generated content.
Social proof is a way to earn the trust of potential clients. When a customer publicly endorses your product, they're acting as a consumer advocate. Positive reviews can be a driving force in convincing other consumers to trust and patronize your business.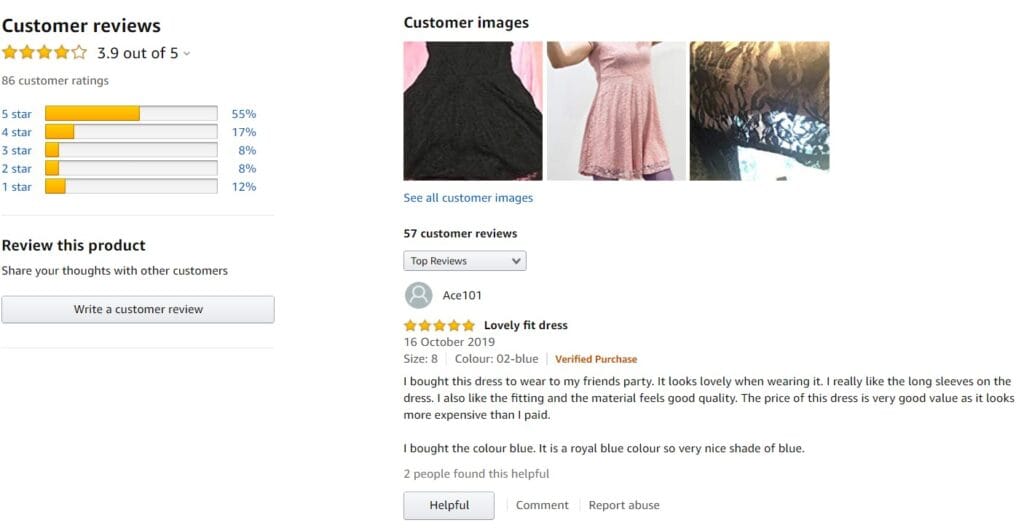 Moreover, reviews can motivate your staff to go above and beyond to ensure customer satisfaction. This in turn can be reflected in the reviews themselves, as well as in the interactions between your business and customers.
Customer reviews can also positively impact your site's search engine optimization (SEO). Reviews and your responses to them represent key pieces of content that contribute to how your website places on Search Engine Results Pages (SERPs).
Even negative reviews can be an opportunity. If a dissatisfied customer has no way to contact your business, they're likely to simply never use you again. On the other hand, a review lets you know what's wrong and who's upset, giving you a head-start on fixing the problem.
Plus, your responses to those negative reviews will be public, which means they can impact other potential customers. Not only will you be improving a specific customer's experience, but you'll also be showing others that you care about customer service.
3 Ways to Encourage More Positive Reviews
Of course, it's natural to want the majority of your business' reviews to be glowing. Fortunately, there are some steps you can take to help encourage customers to leave those five-star reviews. Let's take a look at three of the best strategies!
1. Use Multiple Review Platforms
First and foremost, it's important to be available on multiple platforms. With a larger online presence, you're more likely to get reviews in the first place.
After all, potential customers will likely have various go-to review websites they visit to get recommendations. The more platforms you use, the greater your chances are of being seen and encouraging feedback.
There are plenty of platforms to pick from. Each has its own advantages and drawbacks, but it's a good idea to connect to as many big names as you can. This includes sites like Amazon, Trustpilot, Reviews.io, and even the Better Business Bureau (BBB).
Often, these review sites will also give users the chance to post relevant images and list business-related details. Just as important, you can link to those reviews right from your own website as testimonials.
2. Include a Strong Call to Action (CTA)
A call to action (CTA) is a statement you make to your customers, asking them to take a specific action. That can include "Buy Now!" buttons, prompts to "Leave a review!", and so on. 
Strong CTAs can drive conversions and increase click-through rates (CTRs). On the other hand, if someone arrives at your page and doesn't know what to do next, they're more likely to leave altogether. 
If you want to influence customers to leave reviews, well-written CTAs can get the job done. You can encourage users to leave a little feedback, while at the same time reassuring them that doing so will be quick and painless.
As you develop your CTAs, remember that they should be clear, compelling, and concise. The goal should be to sell customers on the idea of leaving a review without making them feel pushed or pressured into doing so. Often, a simple "Let us know how we did!" or "Review your purchase!" will suffice.
You'll also want your CTAs to stand out from the rest of your website. To do this, try placing your CTA above the fold, preferably somewhere in the center of the page, and with plenty of white space around it. The easier it is to see and click on your CTA, the more likely you are to get those reviews.
3. Always Respond to Both Good and Bad Reviews
Responding to reviews can be an excellent means of getting more in the future. After all, by taking the time to address issues or acknowledge and thank those who are positive, you're demonstrating that your business cares about customer service.
This may have a knock-on effect that can encourage others to leave reviews in the future, since they know they can expect to get responses themselves. A customer may realize that even if they leave a negative review, they could still get the reply they're seeking.
You'll also want to be as quick as you can when replying to reviews. If you wait a week, your customers can easily get the impression that their opinions aren't valued. Plus, when you do respond, it's important to be genuine and personable. A professional tone can be beneficial, but you don't want to come across as though you're using canned responses.
This is particularly important when it comes to negative reviews. While you might be upset, an angry response could leave a bad impression. Instead, it's wise to apologize, recognize what the customer went through, and offer a solution. That way, you can do everything in your power to recover the situation and keep the customer.
Conclusion
Customer reviews are an increasingly important part of any business' online presence. If you can encourage plenty of positive reviews, you'll often see boosted search rankings and improved customer trust.
Let's recap how you can encourage customers to leave more positive reviews in the future:
Be available on multiple sites to give customers more options.
Include a strong call to action (CTA) to inspire customers to write a review.
Respond to both positive and negative reviews to encourage future feedback.
Do you have any questions about how customer reviews can benefit your business? Tell us in the comments section below!
1 Comment
Damon Paul

March 3, 2022

This is really good content!! Thanks for sharing this!!