6 Best Landing Page Builders for Your WordPress Site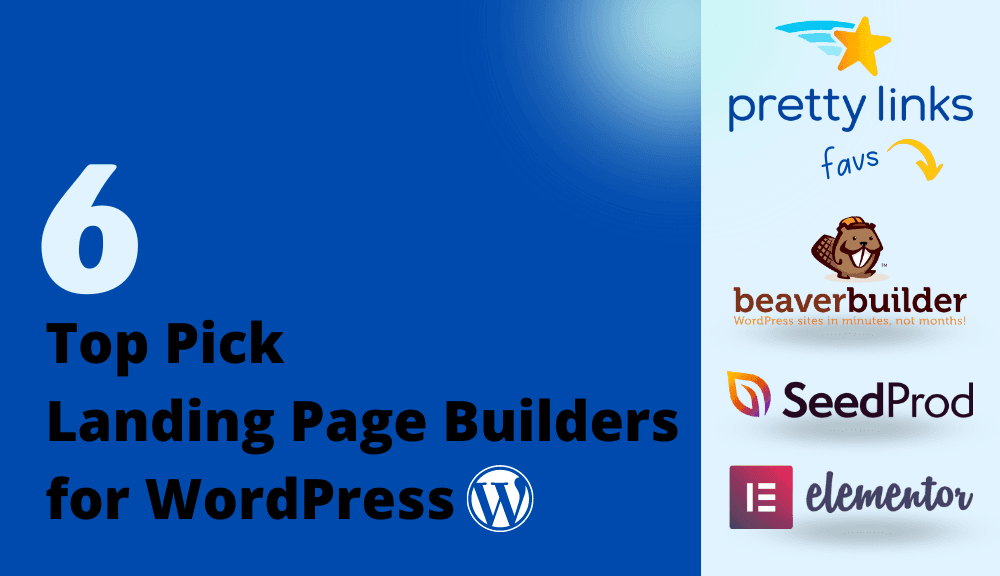 Are you looking to build an attractive landing page for your marketing campaign? Whether you want to get people to sign up for your course or buy tickets to an event, a stunning landing page can help you drive conversions. However, creating one can be time-consuming, especially if you have little experience with web design.
Thankfully, there are several landing page builders that can save you time and energy. Most of these tools also come with a variety of templates designed for different campaigns.
In this post, we'll take a closer look at landing page builders and how they can be beneficial for your marketing initiatives. Then we'll review six tools you can use to build the perfect landing page for your campaign. Let's get started!
An Introduction to Landing Page Builders (and When to Use One)
Landing page builders help marketers create pages that generate conversions. These pages must be impactful, as they are the first thing people see after they click on an ad or social media post.
There are several uses for landing pages. Perhaps you want to promote a course or webinar. In this case, you can design a dedicated page so visitors can learn more about your product, read testimonials, and sign up for your course:
You can also create a landing page for a giveaway or contest. This could contain instructions on how to enter the competition and a form that enables visitors to participate.
Landing pages can also be practical for recruitment drives and event signups. You can even use them to get people to subscribe to your newsletter: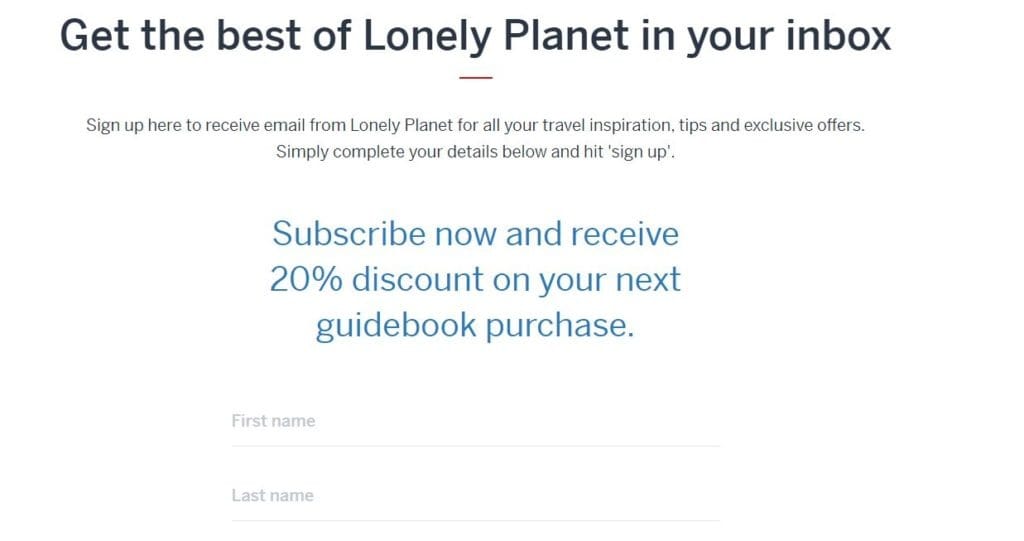 Whatever your campaign goal might be, building a powerful landing page can be an effective way to achieve it. Many builders come with drag-and-drop functionality that lets you create a landing page in just a few clicks.
If you have a tight budget and schedule, you may want to opt for a page builder that is basic and easy to use. For a more professional look, you can choose ones that offer more advanced customization features.
If your budget allows, you might want to consider purchasing a builder that comes with built-in analytics. This way, you can track the performance of your campaign and optimize your landing page for better results.
6 Best Landing Page Builders for Your WordPress Site
Are you ready to design your landing page? Let's look at some of the best page builders for your WordPress site.
SeedProd can fulfill all your landing page needs. It is very versatile, providing templates for different marketing campaigns such as email opt-ins and webinar pages.
This tool helps you design your page in no time, thanks to a simple drag-and-drop editor and pre-built sections like headers and call-to-actions (CTAs). You can also use its customization options to create branded content.
While you can create a SeedProd landing page for free, you'll have little choice when it comes to templates and blocks. Fortunately, the basic plan costs just $39.50 per year.
Elementor is a popular WordPress page builder that offers a user-friendly interface with a fun drag-and-drop editor. Moreover, it has a wealth of advanced design features and customization possibilities.
Elementor has over 100 full-page templates and 300 pre-designed blocks. It also offers widgets such as testimonials and star ratings, which can be useful for marketing campaigns.
The free version is packed with elements to help you create a professional page. If you want to take advantage of more features, you can upgrade to Elementor Pro. Paid plans start at just $49 per year.

Beaver Builder is another popular option. Beginners and professionals can use this drag-and-drop builder, and it's compatible with almost every WordPress theme and plugin.
Creating a landing page with Beaver Builder is equally fun and easy. This is thanks to the builder's set of content modules, which are flexible elements that let you easily customize your page any way you want.
The free version lets you design basic yet beautiful pages. However, you may want to upgrade to benefit from more features. Paid plans start at $99 per year.
Instapage is an intuitive drag-and-drop builder that helps you create high-converting landing pages. Besides being user-friendly, this tool also enables you to integrate your pages into your WordPress site easily.
Instapage has over 500 professional layouts. They are all mobile responsive, so you can rest assured knowing that your pages will look great on every device. It also offers integration with popular marketing tools, such as Google Analytics and Mailchimp, and even comes with its own analytics.
Plans start at $399 per month. Therefore, this plugin may be best suited for marketers with larger budgets and long-term campaigns.

Landingi is a flexible platform that lets you fully customize your landing pages using a drag-and-drop editor. Its template library contains over 400 layouts for pages and pop-ups.
Landingi also lets you carry out A/B testing. This means you can create and compare different versions of your landing pages to see what features perform well with your target audience. It can also be integrated with over 30 marketing solutions, including popular email software such as MailerLite and ConvertKit.
You can start with a free trial. After that, you can choose the pricing plan that best suits your needs. For small business owners, pricing starts at $55 per month.
Landing Page Builder is perfect for those who want to put up a landing page without any frills. You can simply drag-and-drop elements to quickly make changes on the spot. The plugin also comes with short video tutorials to help you get started.
Landing Page Builder has a wide selection of premade templates and widgets. It also offers built-in analytics that tracks clicks and page views and integrates with other marketing software.
You can try out the plugin for free, although the features will be limited. The basic premium plan costs just $48 per year, which is an affordable option for small business owners.
Conclusion
Crafting an effective landing page for your marketing campaign can help you increase your conversion rate. Fortunately, there are several landing page builders to choose from, whether you're promoting a course or event, holding a recruitment drive, or hosting contests.
In this post, we reviewed our favorite tools for building landing pages:
Do you have any questions about building landing pages? Let us know in the comments section.
If you liked this article, be sure to follow us on Facebook, Twitter, and LinkedIn! And don't forget to subscribe in the box below.
3 Comments
Derek Pierce

September 20, 2021

All fine page builders listed here but I got to say I think the Thrive Architect of Thrive Suite is the best for Wordpress. Super simple drag and drop. If you've not given it a go, I think you'll find its better than most. The biggest challenge I see with Wordpress builders is how they can bog down the site, so be sure you've got a good caching plugin and it's built on a solid server.

Jonathan C. Williams

September 29, 2021

Having a website and online presence strategy allows you to market your business online. There are lots of marketing strategies you can use to advertise and market your business.

John Hughes

December 3, 2021

Hi Derek, Thanks for the recommendation :)