How to Find a Profitable Affiliate Marketing Niche (In 3 Steps)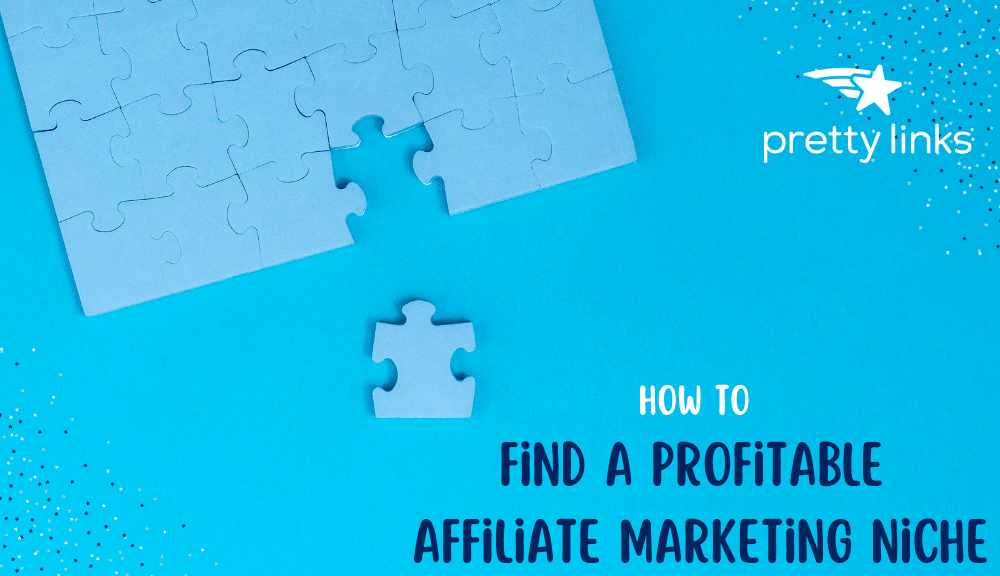 Affiliate marketing continues to grow in popularity. With marketing spending predicted to reach $8.2 billion by 2022, you might be looking to get in on the action. However, choosing the niche that can generate the most revenue can seem a little difficult.
Fortunately, the process is actually quite simple. By doing a bit of research, you can identify a profitable niche for your website.
In this article, we'll talk about the benefits of focusing on a single niche for your affiliate marketing. Then, we'll walk you through three steps to help you find your perfect fit. Let's dive right in!
Why You Might Want to Focus on a Profitable Affiliate Marketing Niche
A niche is your area of focus. This kind of specialization is essential: after all, it's hard to cover a huge variety of topics for different audiences. By choosing a distinct approach, you can develop your brand strategy more effectively.
For example, let's say you have a travel site. You might decide to cover something as broad as "solo travel" or as narrow as "solo female travel in Europe". Regardless of your selection, understanding how to appeal to that specific audience can help you curate your content and advertising.
However, it's not just about your audience. Affiliate partners also tend to value influencers with a clear niche. This is because these professionals can offer more dependable marketing opportunities. If you're consistently advertising to a certain group, potential partners might see you as a reliable long-term investment.
Niches can also help you build an impressive marketing portfolio. If you can show that you successfully promote links within a certain topic, affiliate programs might take this as a promising sign that you'll continue to succeed within that industry. This is a crucial consideration for businesses that recruit influencers.
How to Find a Profitable Affiliate Marketing Niche (In 3 Steps)
As we have seen, establishing a clear niche can be very beneficial for your brand. Let's look at three main steps to help you get started.
Step 1: Conduct Market Research
When it comes to maximizing your affiliate income, the overall appeal of your niche is very important. If there are a lot of people interested in your topic, you may have a better chance of building a loyal audience. This in turn means a higher chance of affiliate sales.
You can consider the field of health and wellness as an example. This focus is an extremely popular one, with a market value of $3.31 billion as of 2020. Therefore, it's a safe bet that you can find a niche within the health industry that can attract plenty of users.
This is why we recommend you start with a bit of research. If you have a particular topic in mind, consider using Google's Keyword Planner to explore its potential: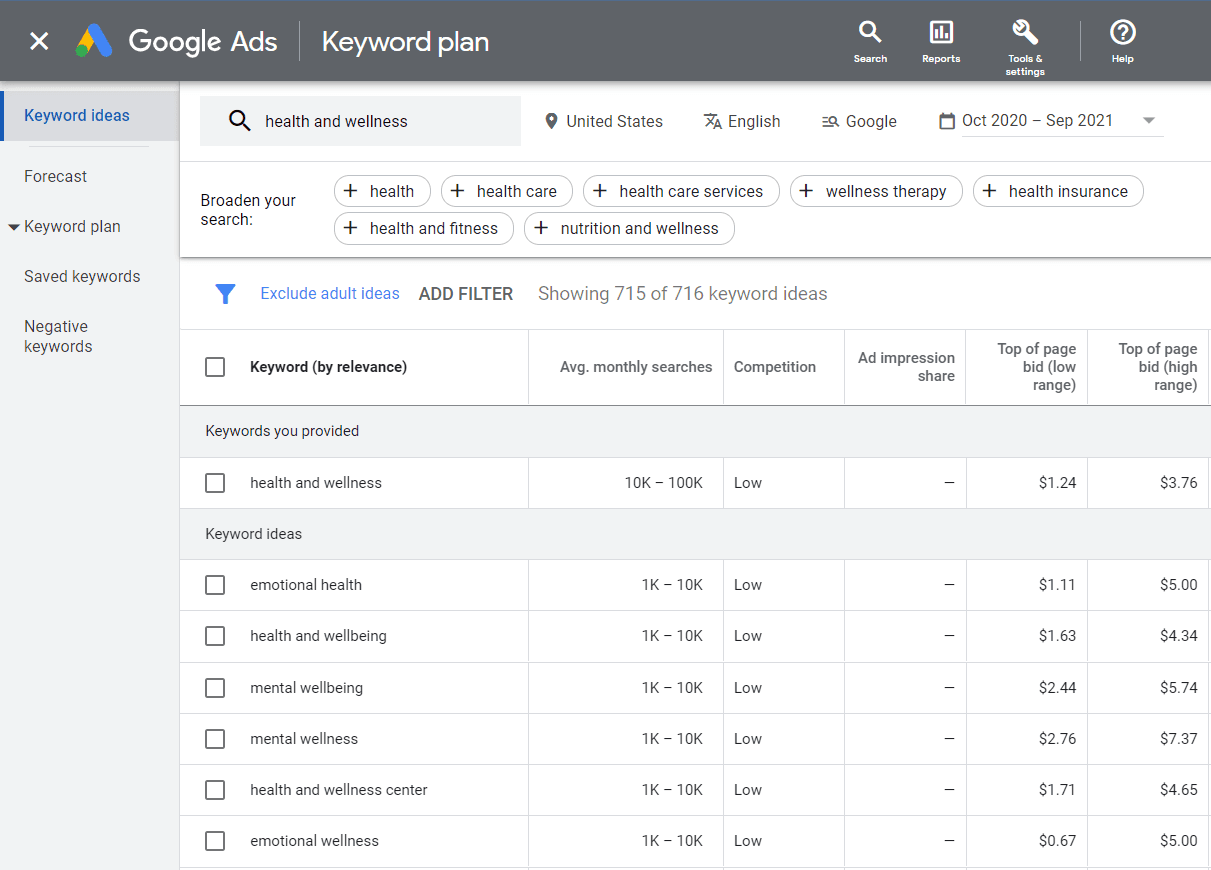 This resource is free and easy to use. All you have to do is enter a keyword to see how many people are searching for that topic. The Keyword Planner will also suggest related terms, thus helping you explore all the potential of your niche.
Another tool you can use in your research is BuzzSumo:
BuzzSumo provides an easy way to figure out what content is popular at the moment. You can explore certain topics or even individual websites. This can be especially useful if you're planning to focus on a single platform for your affiliate marketing.
Step 2: Examine Other Influencers
Now that you've found a popular niche with marketing potential, it's time to check out your fellow affiliate professionals. There will be plenty of other influencers no matter which niche you choose. As such, understanding their current performance can help you choose an area you can reasonably compete in.
One way to do this is by using search engines. This can help you figure out what content organic visitors are seeing when they explore your niche.
If your marketing approach doesn't fit what other influencers in your niche are doing, it doesn't mean you need to abandon it altogether. In fact, a different strategy could be more effective. That's what makes this research essential: you can discover what to expect before you commit.
There's another benefit to investigating other influencers: potential partnerships. Collaborations can be an effective way to build authority within your niche. If you find other creators you can work with, then you might have found a niche with rich opportunities for profitable cross-promotions.
Step 3: Discover Available Programs
No affiliate marketer is complete without products to promote. That's why this final step is so important: by investigating your potential partners, you can find out just how profitable your chosen niche can be. We recommend you start by checking out the best affiliate programs around. These can give you an idea of what terms partners are willing to work with.
Another aspect to consider is how beginner-friendly a niche is. For example, some programs will want to see examples of your work before signing up with you. If you're just starting out as a creator, these requirements can indicate how quickly you can start earning.
However, you don't have to stop at the entry offers. You may also want to see if commission rates will increase as your conversion rate grows. That way, you can make an informed decision about entering a niche based on its short-term and long-term potential.
Conclusion
Affiliate marketing can help you boost your income. However, not all niches have a high earning potential. Fortunately, a little bit of research can be all you need to find the focus that fits your needs.
In this article, we showed you how to find a profitable affiliate marketing niche in just three steps:
Conduct market research to see how popular a topic is.
Invest time in checking out how other influencers in that niche are performing.
Investigate the commission rates and types of payments offered by programs in your niche.
Do you have any questions about finding your perfect niche? Let us know in the comments section below!
If you liked this article, be sure to follow us on Facebook, Twitter, Pinterest, and LinkedIn! And don't forget to subscribe to our newsletter 😄