What Are Micro-Communities and Should You Start One?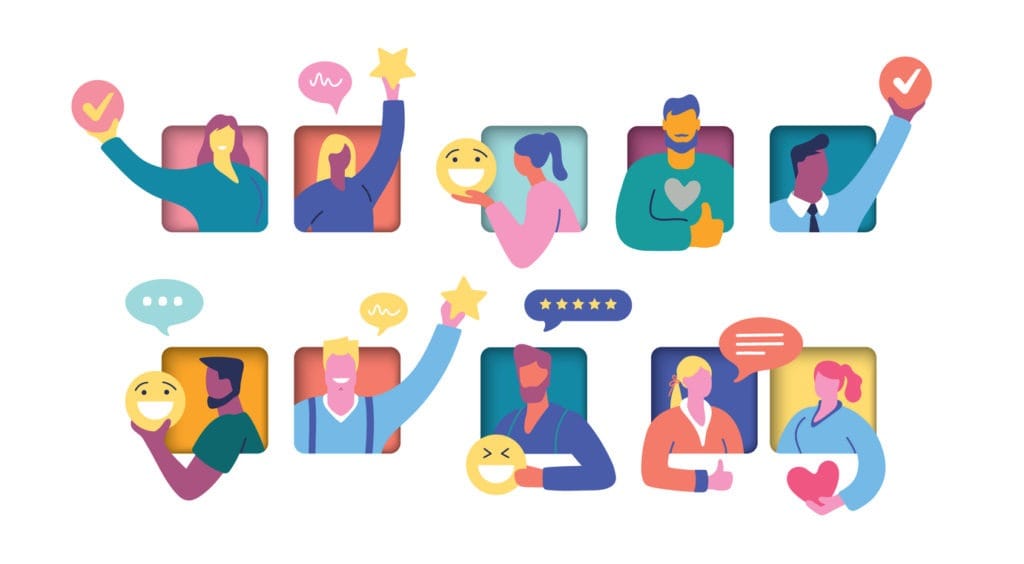 When it comes to digital marketing, it's hard to overstate the importance of social media. Unfortunately, it can take a lot of time to get right. You may sometimes feel as if you're struggling to reach the audiences that will give you the greatest return on your efforts.
Micro-communities have been getting a lot of attention recently, and it's a tactic you may want to consider. By starting a micro-community, you potentially have access to your most valuable marketing segments. This can pay off in the form of more sales and increased brand recognition.
In this post, we'll explore what micro-communities are. Then we'll have a look at four considerations to take into account when deciding whether you should start one of your own. Let's go!
What Are Micro-Communities?
Micro-communities are highly-focused segments of your target audience. This heightened segmentation can be based on any number of demographics or psychographics, including location, lifestyle, or interests.
Micro-communities can take various forms, such as a Facebook or LinkedIn group or a members-only site:
As exemplified in the KetoConnect example above, a micro-community could leverage a combination of platforms. As with most marketing efforts, it's best to meet the target audience where they are.
Branded messaging on social media is often tuned out, as people tend to dislike being sold to. Unlike your broader advertising initiatives, you won't want to share much about your specific business. Instead, you can focus on engaging in conversations and sharing ideas, which often translates to more valuable content for your followers.
Should You Start a Micro-Community? (4 Considerations)
Now that you have a general idea of what a micro-community is, let's dive into some points to consider when deciding whether to start one of your own.
1. You May Have Access to More Valuable Influencers
Along with micro-communities, you may have heard about micro-influencers. Like more traditional influencers, micro-influencers are considered experts in a particular niche. However, these individuals have significantly lower follower counts, usually between 1,000 and 100,000:
Micro-influencers tend to have more engaged audiences and are seen as more authentic. The 2020 Edelman Trust Barometer report found that respondents trusted those they perceived as being like themselves.
You can find potential micro-influencers by combing through posts using your brand hashtag. However, by starting your own micro-community, you may be able to identify these prospective partners more readily.
One thing to look for is highly engaged followers. Micro-influencers are active on social media and will likely take part in discussions. It's smart to focus on those who contribute high-quality, thoughtful material.
In addition to participation, you'll also want to note how other members respond to this individual. If your audience seems to relate to the person, you may have just found a budding micro-influencer.
2. A Micro-Community Can Enhance Your Personal Brand
Developing a strong personal brand can go a long way towards gaining your audience's trust and spreading awareness of what you have to offer. Building a micro-community can provide you with many opportunities to enhance your brand and reputation.
Within your micro-community, you don't need to be concerned with promoting your business or trying to close a sale. This gives you a lot of freedom to explore your niche and deliver more immediate value to community members.
For example, you might host discussions around what's happening in your industry or share some insider tips. Another tactic you could use is helping members network with each other. You could even try compiling a member directory and making it available to the community.
Through these actions, you can bolster your reputation as an expert. In a nutshell, you'll want to take advantage of the highly specific audience by crafting targeted messaging, sharing useful tools, and fostering relationships among your followers.
3. Community Members Can Offer You Feedback
Feedback from your audience can help you improve your offerings. However, not everyone is comfortable voicing their opinions publicly. A micro-community enables you to target your most engaged followers, who are more likely to have valuable observations.
Instagram is an excellent platform to use for this purpose. You might start a private Instagram account for your micro-community to feel more secure sharing their thoughts. You can use an Instagram Story to share a poll if you're after more specific feedback, as demonstrated by IKEA:
If you think your followers would prefer to respond less publicly, you can create a survey and include a link in an Instagram Story. You may want to try using a branded link to avoid looking spammy.
4. Micro-Communities Can Foster Brand Loyalty
A micro-community enables you to interact with your audience in a much more personal way. This can pay off because customers who feel as though they have a relationship with your business may be more likely to become brand advocates.
Brand advocates can be incredibly valuable to your business. They might refer potential customers to you directly or post about how much they appreciate your brand. You could also ask them to leave positive reviews:
You may want to consider starting an affiliate program for these advocates. This lets those with significant online followings share your latest products and services with their audiences more easily. It also rewards them for doing so successfully.
Conclusion
Building and using a micro-community is largely a case of quality over quantity. While you may be dealing with much fewer people, those followers are more likely to be engaged and interested in your business.
As we discussed in this post, there are four factors to consider when deciding whether to start a micro-community of your own:
You may have access to more valuable influencers.
A micro-community can enhance your personal brand.
Community members can offer you feedback.
Micro-communities can foster brand loyalty.
What are you hoping to get out of a micro-community? Share with us in the comments section below!
If you liked this article, be sure to follow us on Facebook, Twitter, and LinkedIn! And don't forget to subscribe in the box below.