3 Reasons People May Not Click on Your Links
Imagine spending a considerable amount of time crafting a piece of unique, valuable content. You may have even work-shopped a dozen headlines before landing on the perfect one. However, after sharing the content, you find that it isn't generating nearly as many clicks as you'd hoped.
When it comes to digital marketing, clicks translate to currency. So developing a strategy to optimize and improve your links can go a long way toward boosting your marketing efforts. Many companies don't give a second thought to their links. However, there are techniques you can use to help your links give you a competitive edge.
In this post, we'll discuss some of the common mistakes businesses make with their links. Then we'll explain three reasons why people may not be clicking on your links, as well as how you can make them appear more trustworthy. Let's get started!
Why Links Are Crucial to Your Online Marketing
As a marketer, you already know that content is king. Unfortunately, the popular expression "build it and they will come" doesn't apply to online marketing. If you want your content to capture attention and drive conversions in today's crowded digital environment, you need to build a bridge connecting your audience to your offerings.
Links are the vehicles transporting prospects to your products. They can influence everything – search engine optimization (SEO), website traffic, engagement and conversion rates, and more. Put simply, they're a hugely important element of effective online marketing.
Backlinks, permalinks, and internal links all play an important role in the content marketing chain. How they're formatted and where they're placed can make the difference between a loyal customer and a lost one.
3 Reasons People May Not Click On Your Links
The first step in figuring out how to use links in your favor is uncovering current methods that might be hurting you. Let's take a look at three reasons people may not click on your links.
1. The Link Length Makes It Look Spammy
Earning consumers' trust is essential when it comes to marketing. Unfortunately, autogenerated links often include superfluous characters.
More than looking long and unsightly, they can appear untrustworthy. Most online consumers today are at least somewhat aware of the dangers of the internet. No one wants to fall victim to a malware attack or similar cyber criminal behavior. So to many people, links that look even slightly suspicious aren't worth the risk.
To prevent consumers from prematurely dismissing your links as spam, it helps to shorten your permalinks. This is easy to do in WordPress. Simply click into the title box of your post or page, then click on Edit next to the Permalink field: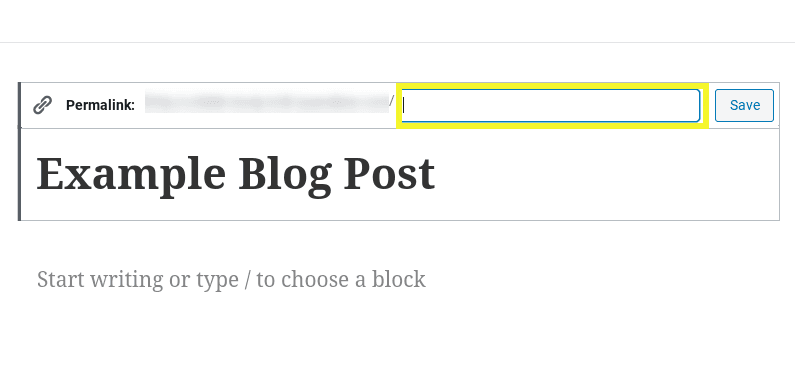 The best practice with permalinks is to include only what's necessary. For example, boil it down to the main keywords that indicate what the post is about. In fact, you could even simply use the focus keyword of your post.
2. Your Links Don't Stand Out
Similar to call to action (CTA) buttons, it's important to make sure your links are properly placed and visible. People won't click on a link or button if they don't realize it's there.
On most platforms, the default setting for hyperlinks is blue. This helps people recognize a link that will hopefully lead them to relevant content.
To make your links stand out, consider using bold colors that are a sharp contrast to the other elements on the page. To choose colors that contrast in a complementary way, you might use a tool such as Color Safe: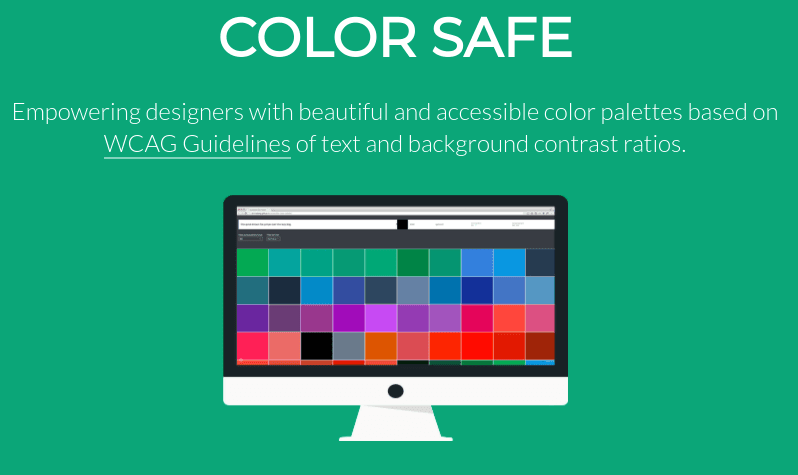 Color Safe makes it easier to generate a color palette based on your brand colors. It also helps by recommending colors that won't hurt content accessibility.
3. Users Don't Know Where the Link Is Going
If you want to convince someone to cross a bridge, it's going to be a lot easier if they know where it leads. The problem with a lot of autogenerated links is that they don't offer transparency. Even some generic link shortening tools are guilty of this.
To avoid confusion or distrust, it's critical to give the reader at least an idea of where they're headed. People are more likely to click on a link if they know what site it's pointing at or what the topic is about.

Incorporating your brand into the URL (otherwise known as link branding) doesn't just instill trust and transparency. It can also help boost brand awareness.
How to Make Your Looks Look More Trustworthy
Shortened links are exactly what they sound like: shortened versions of otherwise long URLs. Similarly, branded links include a version of the brand name.
To make your links appear more trustworthy (and boost their clickability), it's a good idea to use short, branded URLs. Not only are they better looking, they're also more memorable.
You can do this with our Pretty Links plugin: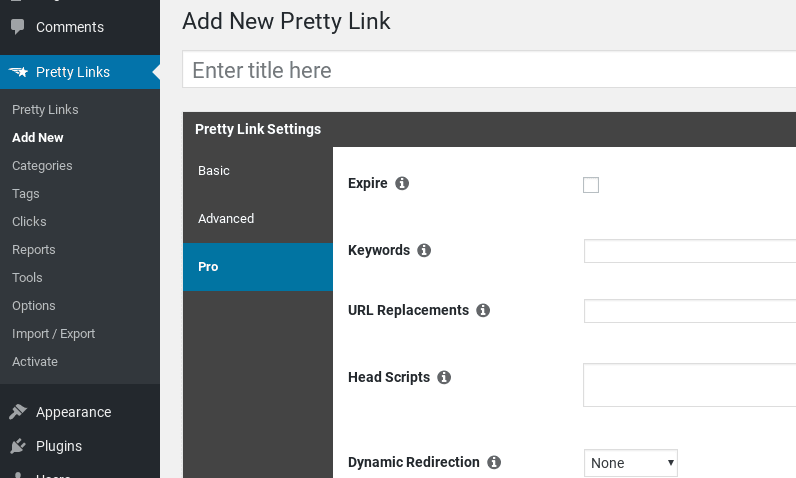 The free shortlinks version of the Pretty Links plugin lets you create clean links directly from your WordPress dashboard. By upgrading to the premium plan, it's just as easy to brand your links.
Conclusion
Not all links are created equal. If you're dissatisfied with the number of clicks your content is getting, it might be because your links are problematic. If you want your content to generate more clicks, it's important to make sure your links are trustworthy.
As we discussed in this article, three reasons people may not click on your links (which our Pretty Links plugin can help you prevent) are:
The length of the links makes them look spammy.
Your links don't stand out.
Users don't know where the link is going.
Do you have any questions about making your links look more trustworthy? Let us know in the comments section below!