4 Ways Influencer Marketing Can Benefit You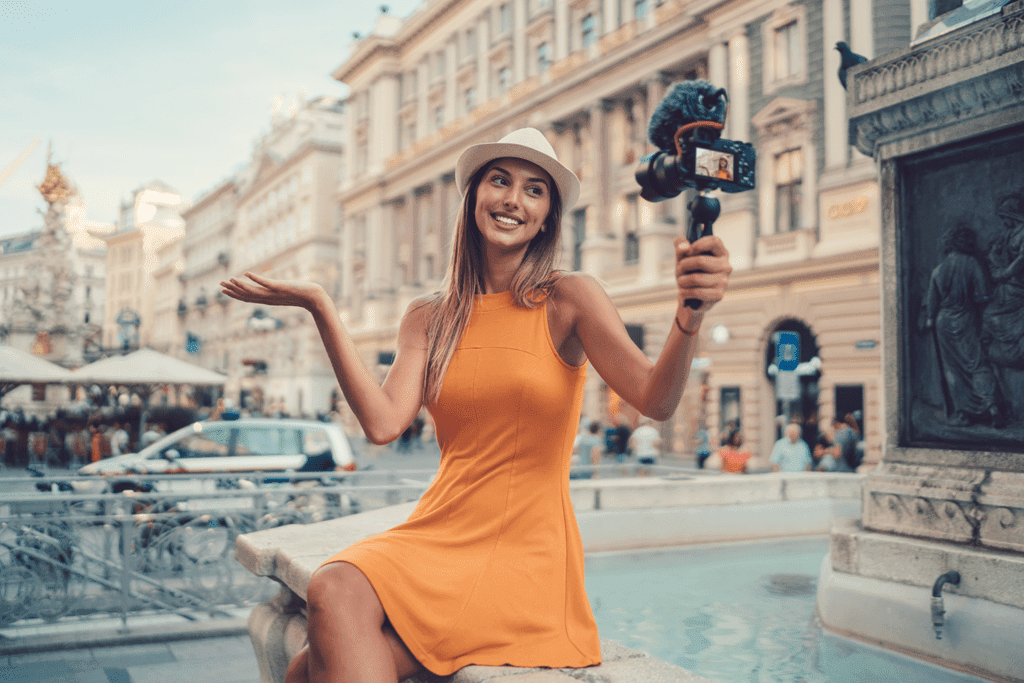 Businesses and marketers need to create content that's relevant to their audiences. So it's important that you identify how you can do that, or you could be at a disadvantage. One of the best places to start is by tapping into the channels your target audience is already using.
The right influencer, for example, can give you access to a highly-engaged and relevant audience. They can use their existing popularity to boost your brand, and help you appear more professional and trustworthy. Fortunately, it only takes a few steps to start using influencer marketing to your advantage.
In this article, we'll look at four of the ways influencer marketing can be a boon to your business. Let's get started!
1. It Can Help You Build Trust With Your Audience
In the age of social media, consumers are increasingly guided by the choices of influencers. In fact, to some younger people in particular, influencers are trusted sources who guide them in making lifestyle and purchasing decisions.
Influencers thrive by nurturing strong relationships with those who view their content. Their interactions and insights can make them seem relatable to their audiences in a way that celebrities and conventional advertising are often unable to emulate.

And that can pay off. Data from MuseFind indicates that 92 percent of consumers trust influencers over more traditional sources, such as celebrities. This can make influencers' product endorsements and advertising messages more effective.
With that in mind, the impact influencer marketing can have on your business becomes clear. You can develop valuable links to individuals with large, trusting audiences. When you have a product to sell, that influencer can give it their seal of approval through product reviews or endorsements.
2. You Can Generate Buzz and Hype for Your Products or Services
Buzz can be the holy grail for businesses of all types. Marketing that focuses on generating hype can get people talking about you all over the world, especially through social media platforms. That level of exposure can do wonders for your traffic and conversions, and spread the word about your brand organically.
These days, influencers are one of the best ways to create buzz around your products or services. After all, part of their success is due to their ability to inspire their followers and deliver a message that hits home. They likely know how their audience ticks, and can use that insight to amplify your content on social media: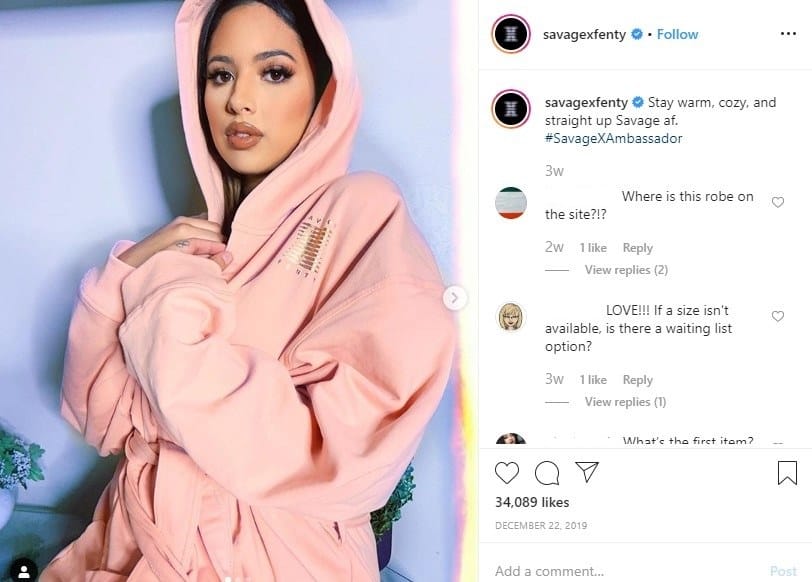 Many big brands have used influencer marketing to their advantage in this way. For instance, Rihanna's Savage X Fenty clothing line uses a diverse selection of influencers to demonstrate that its products are for all kinds of skin tones and sizes. Through that approach, Fenty created hype that got people talking about its products.
With the right approach, influencers can communicate a strong brand message without coming off as insincere or preoccupied with the sell. That can get people just as excited about your company as they might be for the influencer that shared it with them.
3. You Could See a Significant Increase in Your Audience's Size
Having a thriving online presence through influencer marketing can be a boon to your company's audience. At least 2.46 billion people have at least one social media account, and that number is likely to increase over time.
This means that visibility on popular social media sites can encourage more click-throughs and increased website traffic. According to Neil Patel's post about social media ecommerce, some 35 percent of U.S. users look to bloggers to discover new products. What's more, 47 percent use it to find new trends or inspiration.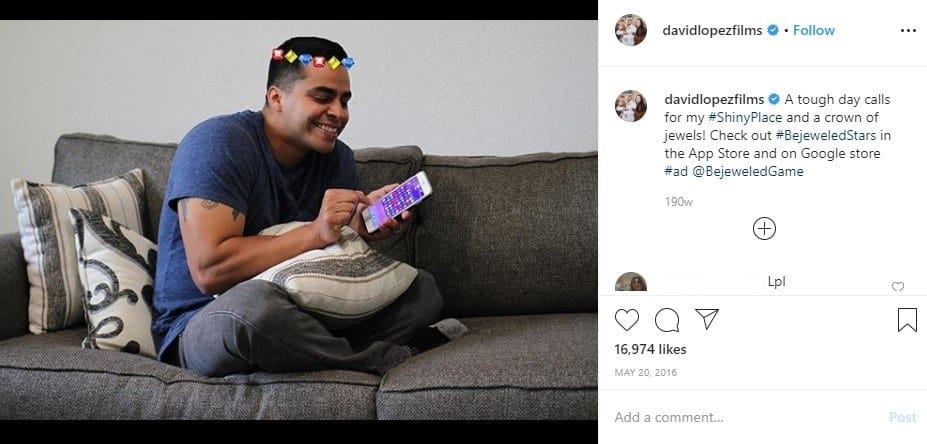 By tapping into this market through influencers' existing niches, you can expand your audience and organically guide leads back to your website. This can also expose your brand to those who never would have encountered it otherwise, and encourage them to share your offerings with their own networks.
4. You'll Be Able to Save Money
Finally, influencer marketing can be very cost-effective. Whether or not you have a tight budget, it's only natural to want to improve your return on investment (ROI) as much as possible. This can be a key deciding factor in which types of marketing campaigns you choose to pursue.
The returns on influencer marketing vary based on a number of factors. However, on average, for every dollar you spend you're likely to gain over six dollars in return. Some 13 percent of businesses earn more than $20 dollars for every one invested in influencer marketing.
Taking into account the other benefits we've explored, influencer marketing could be an inexpensive solution to help your brand achieve its goals. For a small price, you can boost your sales, grow your audience, improve engagement, and generate new website traffic.
How to Use Influencer Marketing to Increase Engagement
If you want to take advantage of the above benefits, it's crucial to use influencer marketing effectively. Fortunately, there are multiple methods available that can give you your best chance at success.
As a start, it's particularly important to know what your approach to influencer marketing is going to be. For instance, is your brand a better match for the visually rich content of Instagram and Pinterest or the text-based focus of Twitter? Each social media platform has its own advantages, and it can be smart to focus on the ones most popular with your target audience.
It's also vital to consider what kind of influencer you want to recruit. If you're uncertain, you can use an influencer research tool to get started. These solutions can help you find influencers by location, category, and so on. Plus, they can give you insights into their followings, engagement rates, and likes. Even Google Search can be a handy way to check out an influencer's background.
Once you have someone in mind, you'll then need to set clear goals and plan out your advertising strategy. Finally, it's time to get in touch with the influencer. Make sure to be professional and courteous in your outreach, and outline how the influencer stands to benefit from the connection.
Conclusion
Influencer marketing can offer entirely new avenues for audience engagement. By working with key influencers, you can broaden your brand's reach and establish beneficial connections that can boost your online presence.
To recap, let's look at some of the primary benefits of using influencer marketing:
You can use an influencer's relationship with their audience to nurture trust in your business.
Using influencer marketing can generate buzz about your brand.
Your audience may expand, as an influencer can create leads and drive traffic back to your website.
An influencer marketing campaign can be a cost-effective way to advertise and increase audience engagement.
Do you have any questions about influencer marketing, or how to get started? Ask away in the comments section below!
1 Comment
Markerly

March 10, 2021

Awesome writing! Totally agree with you, Influencer showcasing can be amazingly useful for startup brands or those that have been battling in acquiring foothold in their web-based media advertising. With an unmistakable comprehension of how influencer promoting can speed up your online objectives, you can focus on actualizing your first mission rapidly to encounter these outcomes in your business.