How Excellent Customer Service Can Improve Your Marketing Efforts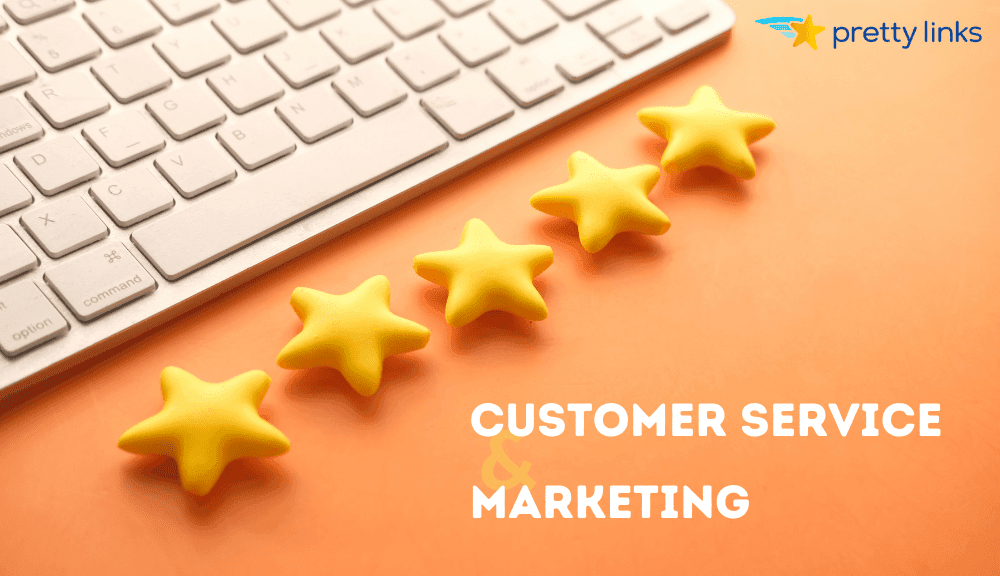 At first glance, customer service and marketing may seem like two entirely different things. However, by treating them as separate strategies, you're almost certainly missing out on sales.
By thinking outside of the box, you can create a symbiotic relationship between your marketing and customer service activities. With these two strategies working together, you can get closer to achieving your business goals.
In this post, we'll explore the roles that customer service and marketing play in growing your business. We'll then show how to improve your customer retention and acquisition simultaneously. Let's get started!
The Importance of Good Customer Service and Marketing
At its core, customer service is all about providing a good experience and retaining your existing audience. It may involve helping customers resolve problems they're experiencing with your products or services. You'll also listen to any complaints and work with consumers to reach satisfactory conclusions.
If someone doesn't feel supported or listened to, they may decide to abandon your business. Therefore, good customer service can mean the difference between keeping your audience over the long term or losing them to your biggest competitors.
However, good customer service isn't just about one-on-one interactions. Most successful businesses provide resources that help users get the most out of their products and services.
For example, they may include manuals, knowledge bases, video tutorials, and informative blog posts:
By improving the quality of the customer experience, you can promote brand loyalty and even secure some additional sales. Happy clients may even recommend you to their friends and family.
In contrast, marketing is all about attracting new customers. It often involves building brand awareness via advertising campaigns, guest posting on third-party blogs, or posting social media content:
Marketing can also convert your audience into paying customers. For example, you might offer your mailing list subscribers exclusive special offers or coupon codes. Using these strategies can push your audience further down the sales funnel, increase your conversions, and improve your customer lifetime value (CLV).
How to Improve Your Marketing Efforts with Customer Services Strategies (3 Ways)
Good marketing and customer service are essential for running a successful business. However, these two strategies can have a mutually beneficial relationship. Here are three ways customer service can improve your marketing efforts.
1. Include Customer Feedback in Your Marketing Materials
Today's consumer is marketing-savvy. No matter how often you claim that your products are the best on the market, shoppers are unlikely to trust your biased opinion.
This is where customer feedback comes in. According to BrightLocal, 79% of consumers trust online reviews as much as recommendations from friends and family. In addition, people are 270% more likely to purchase a product that has five-star reviews, compared to a product that has none: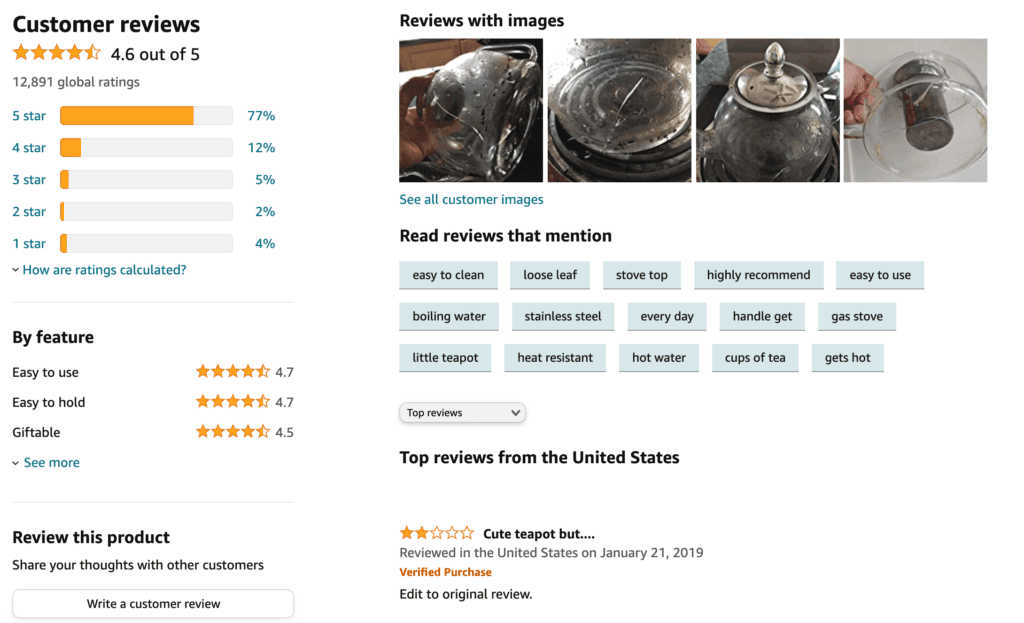 Positive customer feedback can be a powerful marketing tool. By including reviews and customer testimonials in your marketing materials, you may be able to increase your conversion rates: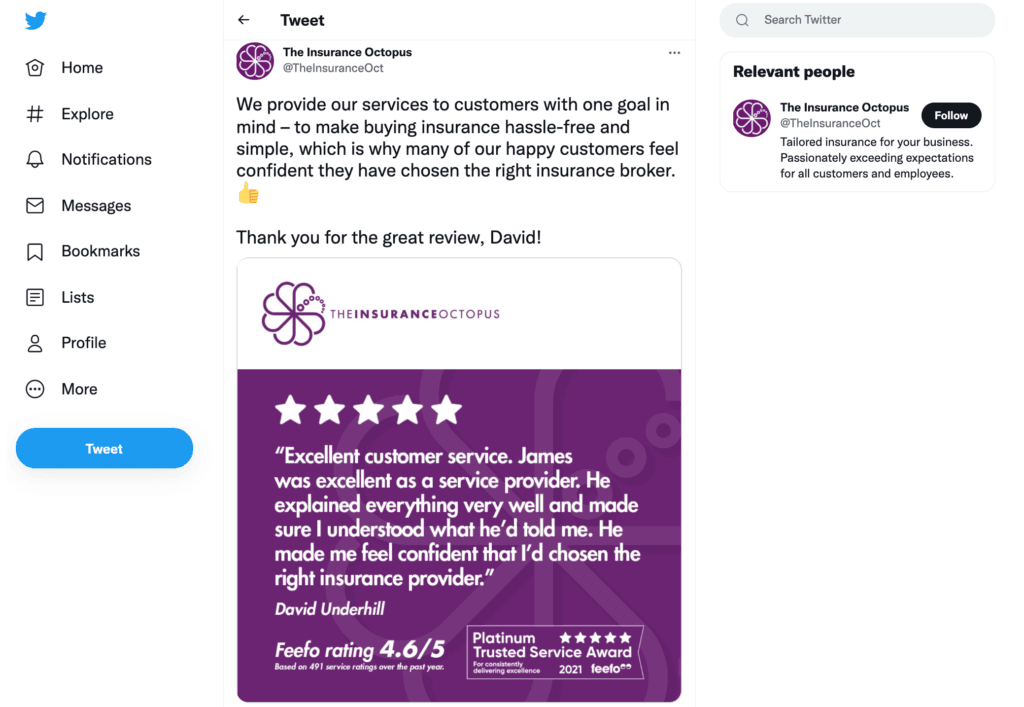 Many factors can convince consumers to provide positive feedback, including the quality of your customer service. A client who's satisfied with a recent experience is more likely to leave you a glowing review. With this in mind, the best time to request feedback may be immediately after a positive customer service interaction.
2. Highlight the Quality of Your Customer Support
When a shopper makes a purchase, they expect to have a positive experience. However, most modern consumers are also realistic. They'll want to know that if they encounter an issue, you'll be on-hand to help them out. Therefore, when devising your marketing strategy, it's wise to highlight the quality of your customer support.
According to research, 73% of consumers believe that valuing their time is the most important factor in quality customer service. If you have fast response rates or guarantee to resolve issues quickly, you can include this in your marketing.
Furthermore, every customer has a preferred means of communication. If you offer support via multiple channels, this is valuable information to include in your marketing materials.
For example, some people feel uncomfortable communicating over the phone, so you may want to stress that you offer text-based alternatives, such as live chat: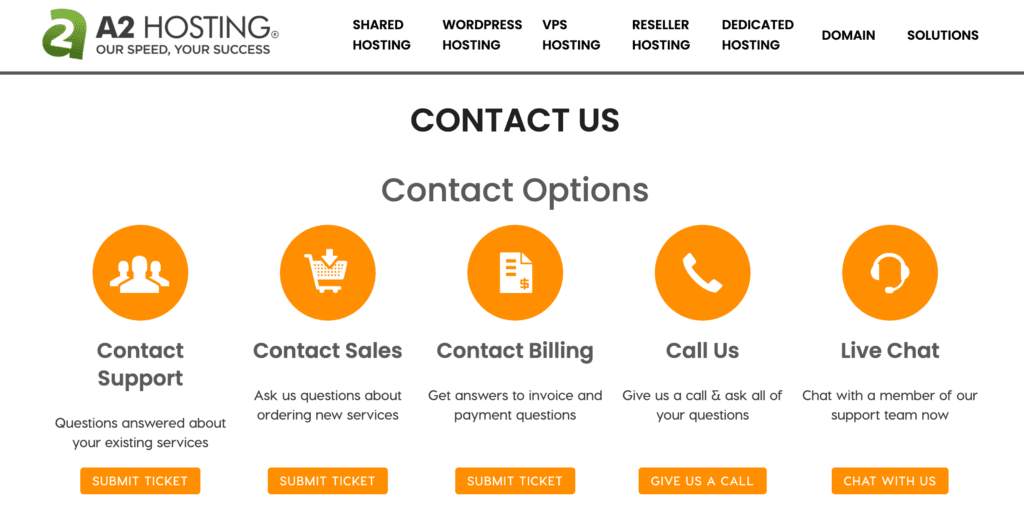 It's important to remember that support isn't always one-on-one. According to reports, 73% of customers prefer to use a company's website rather than seeking help from a live representative.
Blogs, knowledge bases, and video tutorials can all be invaluable support resources. You can draw attention to these materials by including them in your marketing activities. For example, you might share your latest blog post via Twitter or embed video tutorials in your email campaigns.
3. Create Social Media Buzz
Everyone loves a story of over-the-top customer support. It could be a grand, headline-grabbing gesture, such as when Ritz Carlton employees flew to Bali to purchase special ingredients for a guest with severe allergies.
Not every budget allows for around-the-world trips. However, you don't need to break the bank to give customers unforgettable experiences.
Going the extra mile can be as simple as a witty interaction on Twitter:

If you can make your audience laugh, then customer support can become its own marketing. We've seen plenty of customer support tweets go viral.
A tourist hit the headlines back in 2014 when he tweeted that staff had accidentally locked him in a bookstore. Despite calls to the shop's security and police, the man remained trapped until he tweeted about his predicament. Staff quickly rectified the situation – and then tweeted that he was a free man once more.
The tongue-in-cheek announcement racked up an impressive number of retweets and likes:
Viral social media content can help you reach new customers and market your brand as helpful and positive. If your content is unique enough, you may even catch the attention of major news outlets. In turn, this can introduce your business to an entirely new audience.
Conclusion
Five-star customer support and killer marketing are essential for any business. However, many companies treat them as two entirely different strategies. If there's zero collaboration between your marketing and customer service teams, then you're almost certainly leaving money on the table.
Let's quickly recap how you can improve your marketing efforts via excellent customer service:
Include customer feedback in your marketing materials.
Highlight the quality of your customer support.
Create social media buzz.
Do you have any questions about the link between customer service and marketing? Let us know in the comments section below!
If you liked this article, be sure to follow us on Facebook, Twitter, Pinterest, and LinkedIn! And don't forget to subscribe to our newsletter 😄