How You Can Use Content Marketing for Link Building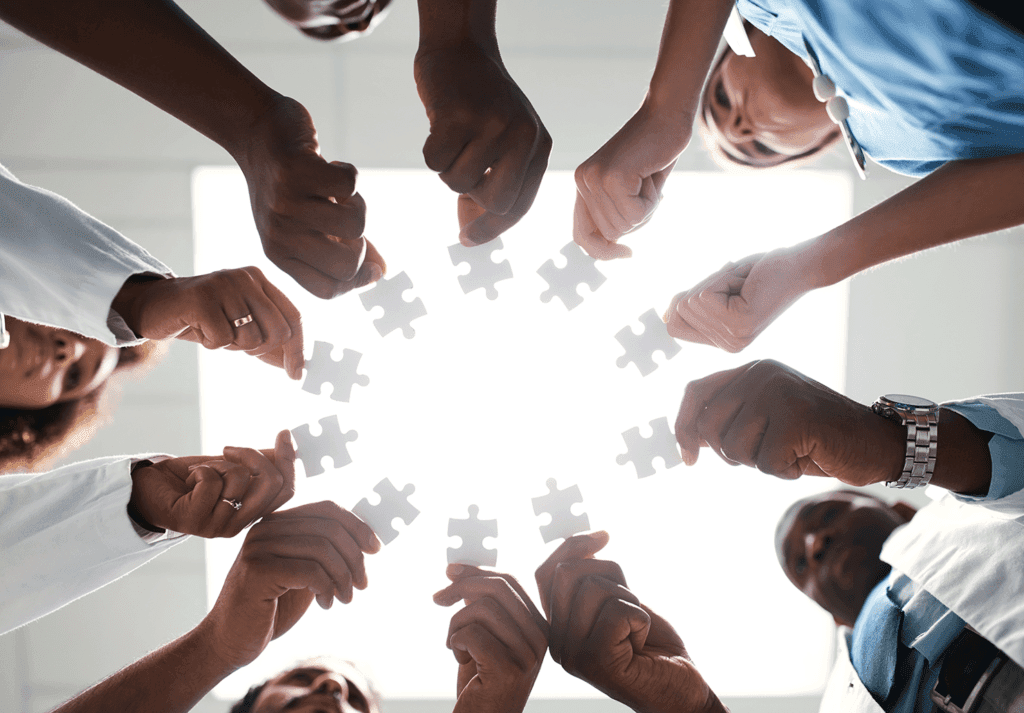 It can seem like the goalposts of Search Engine Optimization (SEO) are constantly moving. While link building is a time-tested method of delivering organic traffic, it can be difficult to find new ways to execute it.
That's where a strong content marketing strategy can come into play. It's a tried-and-true method to increase your website's visibility for both visitors and search engines.
In this article, we'll briefly discuss what content marketing is and how it can impact your link building strategy. Then we'll share some practical tips on how you can use these techniques to achieve your goals. Let's get started!
An Introduction to Content Marketing and How It Relates to Link Building
It isn't enough to simply publish blog posts and call it content marketing. In fact, this strategy requires consistent effort to attract your audience in order to build brand awareness and drive conversions. Most importantly, you have to write articles that reflect information people actually need and are looking for.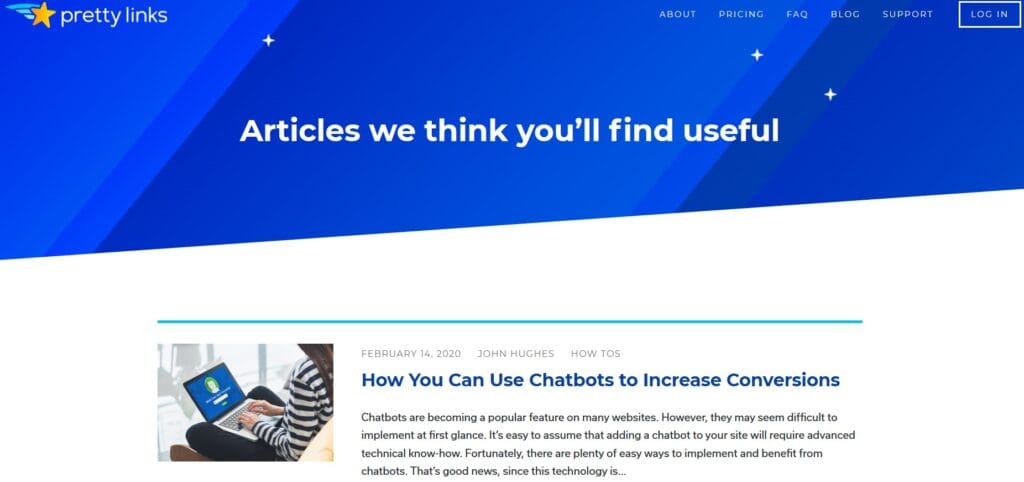 Rather than sharing a large number of generic articles and hoping for the best, it's smarter to write posts that are genuinely useful. By creating valuable content people are searching for, you can increase your site traffic organically as leads discover your brand via search engines.
Of course, in order to appear in the top results, you need to follow SEO best practices. There are many techniques that fall under this umbrella, one of which is building backlinks. By referencing other quality content in your posts, you increase the credibility of your own site with search engine crawlers.
Once leads are on your site, you can then use additional techniques to keep them there and encourage conversions. For instance, you can interlink posts to keep visitors reading, or point them towards your products or services as solutions to the pain points your articles address.
Finally, a large part of successful content marketing is branding. You need a few tools in your arsenal to succeed in this area. For instance, a link shortener can create neat URLs that are easy to use and spread across the internet.
How You Can Use Content Marketing for Link Building (3 Key Tips)
As we mentioned, the point of content marketing isn't just to publish posts. You want to build credibility, keep visitors on your site, and ultimately drive conversions. By incorporating link building into your strategy, you can do just that. Here are three methods you can try.
1. Create Evergreen Content to Add Lasting Value to Your Blog
"Evergreen content" refers to articles on subjects that are always relevant. The point is to create posts that are useful from now into perpetuity. Rather than losing value over time, these pieces will continue to drive traffic to your site for years to come.
While you can always update time-sensitive content to make it current, evergreen content doesn't typically need to be touched. It therefore also saves you time and effort that you can dedicate to other areas of your business.
This type of content also provides a prime opportunity for link building. Since your evergreen posts are likely to attract visitors continuously, they're an excellent place to add mentions of your products or services, as well as quality backlinks to increase and retain your credibility and SEO.
Evergreen material can come in various forms. For example, imagine you have a travel blog. Some subjects your target audience will always find useful include a how-to guide on packing luggage, a post on what to expect at an airport, or tips for road tripping with kids.
To create quality evergreen content, it's wise to start with keyword research. Moz's Keyword Explorer is a free tool that can help: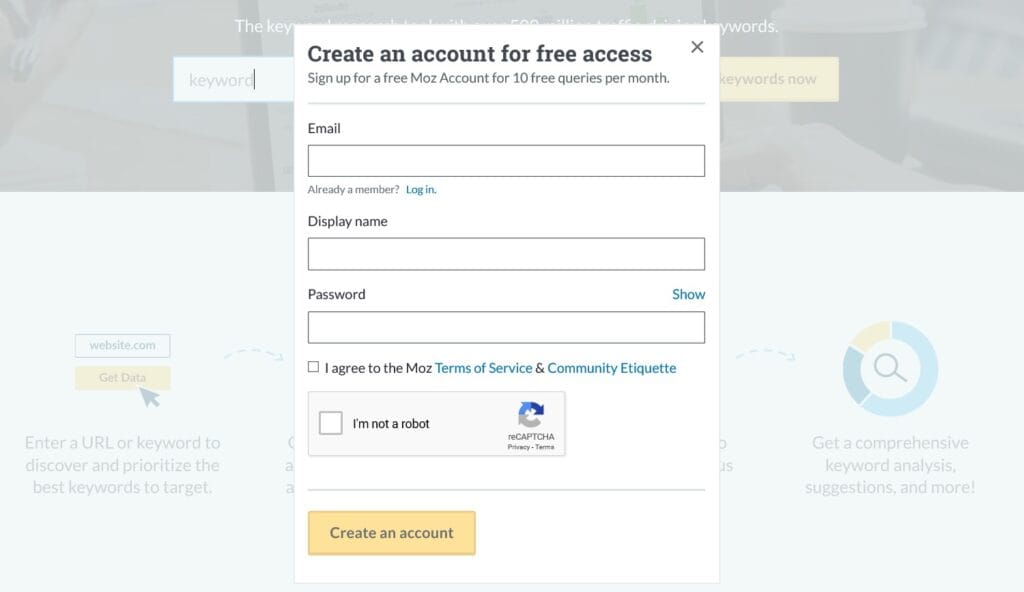 It will give you the data you need including monthly search volumes, how competitive your desired keyword is, and more: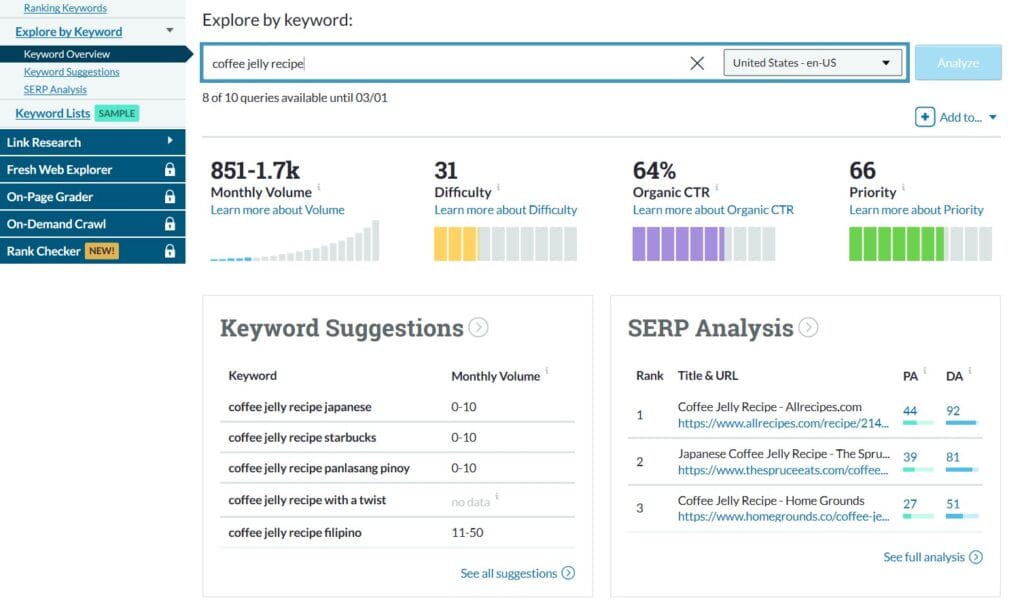 With the right keywords, you can optimize your evergreen content and cover the topics your audience is most interested in.
2. Invest Time in Guest Blogging for Other Sites In Your Niche
Guest blogging is a practice in which an author from one blog writes a post for publication on another site. This can help you tap into new audiences, and also presents a chance for organic link building.
If you're writing guest posts for quality blogs, you should be able to add at least one reference to your own content or brand. This provides a strong backlink for your site, lending it authority in addition to exposing it to a new readership.
Of course, being a guest blogger will require you to perform some outreach with a clear strategy in mind. You'll need a strong pitch and compelling content to convince other sites to publish posts you've written.
This is again where a link shortener can come in handy. Smaller, cleaner URLs appear more trustworthy, which is important when you're trying to attract click-throughs from readers who may not be familiar with your brand.
Finally, consider seeking out guest posting opportunities within your own niche. These readers are more likely to consider your content relevant and to fit within your target audience.
3. Post Relevant Infographics to Build Shareable Links
An effective infographic can be an engaging alternative to text-based posts. Mixing up your mediums occasionally can add variety to your content marketing strategy and reach potential leads who may not want to read an entire article.
To really make your infographics work for you, consider using lines and borders to separate information, shapes to draw the eye, and contrasting colors for clarity. These elements enable you to keep your content organized and help viewers process information quickly without being overwhelmed.
After all, quick digestibility is one of the main selling points of an infographic. It's able to convey meaning much faster than a blog post can: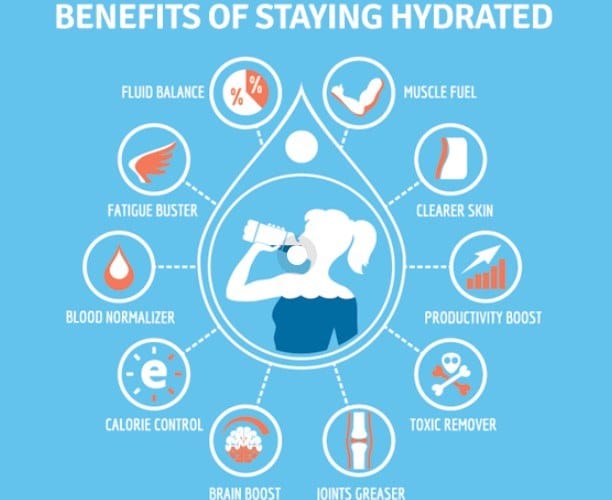 Additionally, because infographics are so shareable, they can be an excellent link building asset. You can post them on highly visual social media platforms such as Instagram and Pinterest, for example, and point back to your site and drive traffic.
If you're not skilled in graphic design, you may want to consider using a platform such as Canva: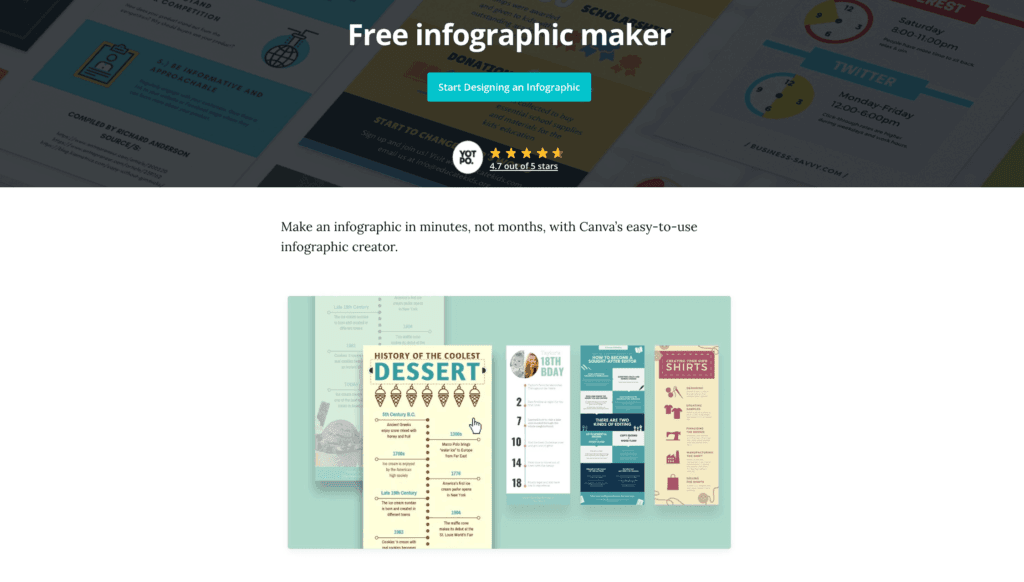 This free graphic editing tool includes infographic templates you can use to create quality visuals with minimal experience.
Conclusion
Link building to enhance your SEO doesn't have to be a mystery. With the right content marketing strategies, you can fill out your backlink profile and interconnect posts on your site easily.
In this post, we covered three ways you can use content marketing for link building:
Create evergreen content to add lasting value to your blog.
Invest time in guest blogging for other sites in your niche.
Post relevant infographics to build shareable links.
Do you have any questions about how to use content marketing for link building? Ask away in the comments section below!