How to Choose the Best Link Shortener (3 Things to Look For)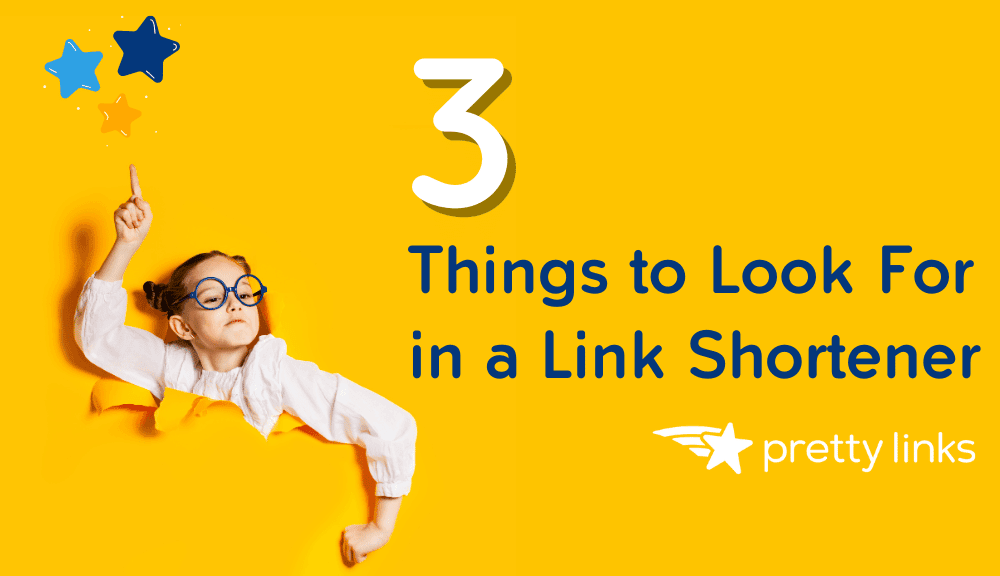 You've probably heard about link shortening before… we tend to talk about it a lot around here. Being able to take long URLs and transform them into neat, shareable links makes sharing content across social media and email campaigns a breeze.
However, amid an overwhelming number of tools and services available, finding the perfect fit for your business can be quite a challenge.
In this insider's article, we'll provide you with expert insights on how to select the best link shortener that will boost your commissions and enhance your affiliate marketing strategy.
We'll walk you through 3 crucial factors to consider when making your decision:
What features are essential to amplify your affiliate campaigns and drive results?
How can you customize your links to reflect your brand identity and build trust with your audience?
What cost-effective solutions can you uncover that deliver significant returns on your investments?
Read on as we explore the answers to these key questions and dive into the elements of finding the perfect link shortener for your affiliate business!
The Benefits of Shortening Links
Shortening links can work wonders for your online presence. Let's face it, short URLs are far cleaner and more appealing than those long, messy ones. Just compare these two links:
www.yourwebsite.com/product-recommendation
www.shortlink.co/post/09/2019/39/08$5982-!#_ref;di(@%&product_id=12345&category=electronics&color=blue&size=L&variant=2_pack&shipping_country=US&tracking_id=ABCDE12345678&utm_source=facebook_bestonlineshop&affiliate=awesome_affiliate_program&partner=electronicsgalore&site_id=9876543210
It's crystal clear which one you'd rather click on, right? Shortened links not only look better but also instill a sense of authenticity and credibility, making people more inclined to click and explore.
Incorporating link shorteners in your marketing campaigns can do wonders for your business, especially in the social media realm, where character limits are a constant challenge. These compact links are perfect for catching your audience's attention without taking up precious space.
Take things up a notch by branding your shortened links. As shown in that first link example, integrating your brand name into the URL further boosts your brand awareness and makes your links much more trustworthy.
When it comes to shortening links, you've got a bunch of options, from freebies to paid services. But finding the best link shortener for your business will depend on what you want to achieve and the goals you have in mind.
3 Things to Consider When Choosing a Link Shortener
When it comes to shortening links, you've got some cool options to play with. There are a handful of websites that'll let you do it for free, which is fine if you've only got just a few links to shrink.
But if you wanna level up your marking game and have more control, you'll definitely want to consider using a paid service or plugin. Which brings us to the fun part of our post…
When checking out potential link-shortening tools, there are some key things to keep in mind. You wanna find the one that vibes with your needs and gives you the best bang for your buck.
Let's dive in and explore the 3 factors that'll help you make an awesome choice!
1. Features: Unlocking the Power of Versatility
When you're on the hunt for the best link shortener, the first step is to check out what each option offers and see which features are your must-haves.
For instance, you've got basic, free link shorteners like TinyURL. This software is cool for snipping long URLs, but that's about it. Plus, basic tools like these are going to make you go through the hassle of manually inputting each URL for each shortening – who's got time for that!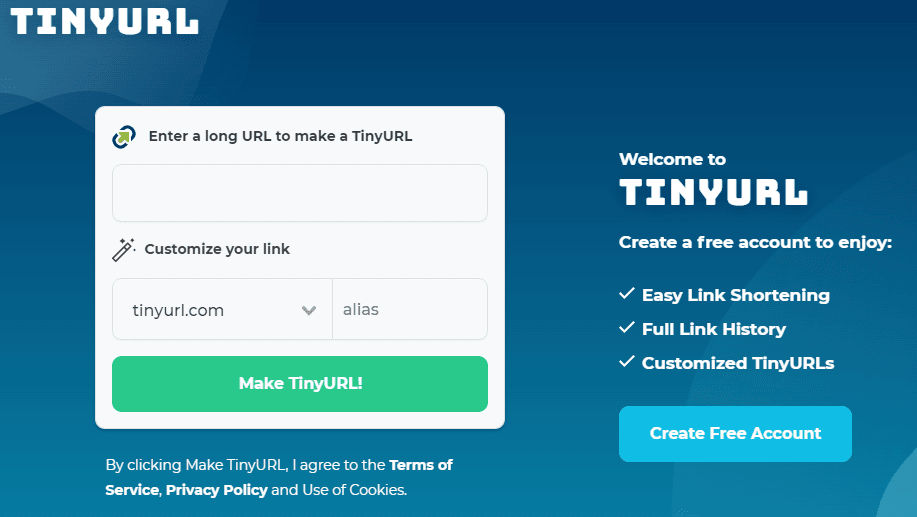 If you're on the lookout for a link shortener that you'll use every day, it's crucial to consider the must-have features that will make your life easier and your marketing efforts more effective.
Think about the essentials, like:
Link Tracking: Having the ability to track the performance of your shortened links is crucial. It allows you to measure click-through rates, understand audience behavior, and gauge the success of your marketing efforts.
Automation: Time is precious, so consider a link shortener that has automation capabilities. Create rules and workflows that streamline your link management process, saving you time and effort.
Ease of Use: Your link shortener should be user-friendly and easy to navigate. Avoid tools that add unnecessary complexity to your workflow.
Integration: Consider how well the link shortener integrates with your existing platforms or website.
Social Media Sharing: Make sure your link shortener allows seamless sharing on various social media platforms. This feature is essential for promoting your content and engaging with your audience across different channels.
Additional marketing methods: A comprehensive link shortener should also support various marketing methods beyond link inserts. Look for features like product displays, email marketing integrations, QR code generation, etc.
Is there such a tool that meets all those criteria? You bet! Meet Pretty Links, the all-in-one link management tool that's got it all!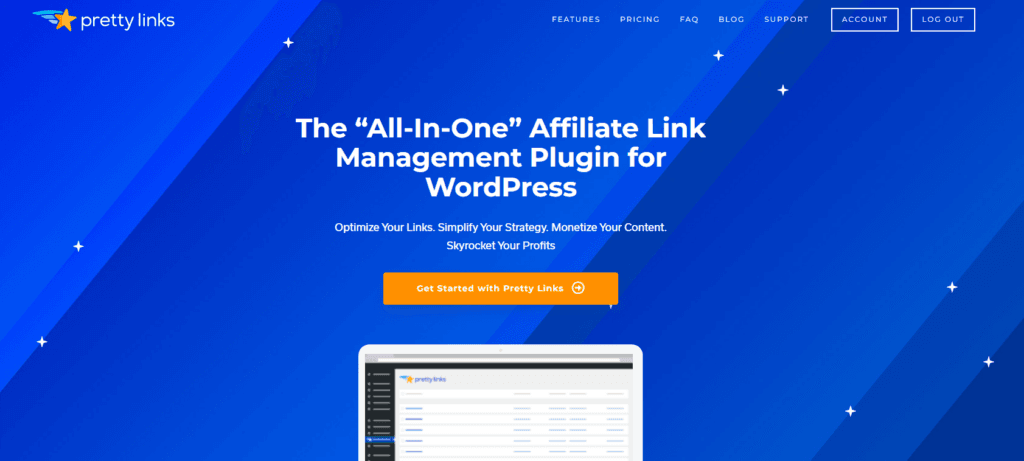 From tracking to branding, social sharing, product display making, and a bunch of other awesome features, Pretty Links ticks all the boxes you need to elevate your link game.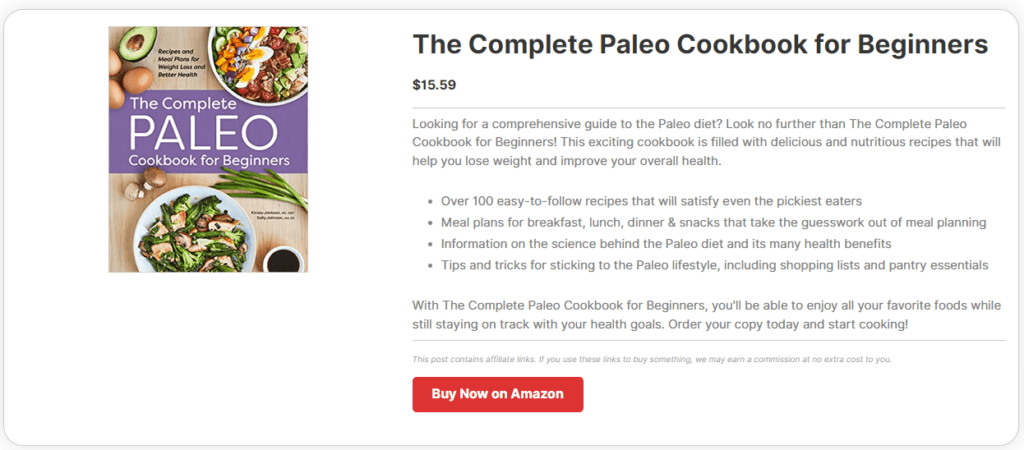 And the icing on the cake is: Pretty Links seamlessly integrates with your WordPress dashboard, putting all these essential features right at your fingertips in one convenient place.
2. Branding: Building Your Unique Identity
When you use generic link shorteners like TinyURL or the free version of tools like Bitly, you miss out on a golden opportunity for brand expansion. Let me break it down for you. With those services, your shortened link will include their brand name, not yours. Talk about a gray line bummer…

Branded links are like your business's signature, featuring your name or something that screams your brand's personality. They not only make your links memorable but also boost brand recognition and credibility among your audience.
Every time you share a link, it's like a mini promotion for your brand. That's why the best link shortener tools for businesses are the ones that offer custom branding options. And that's where Pretty Links steals the show!
When you shorten your long affiliate links with Pretty Links, you get an added bonus – the ability to personalize your links for maximum impact. Whether it's your domain name, a relevant keyword, or anything that represents your brand, Pretty Links lets you add that special touch to your links.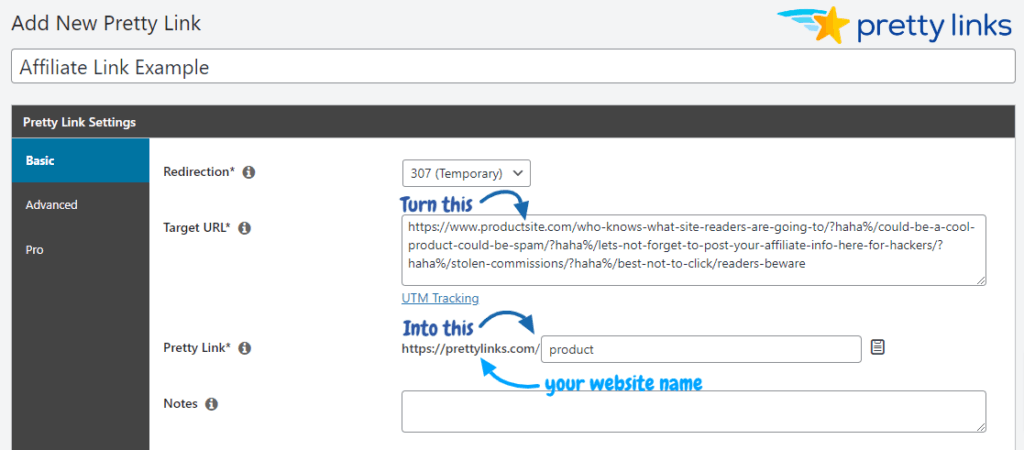 With custom-branded links, you create a cohesive and professional brand experience for your audience. These links are not only memorable but also instantly recognizable, boosting your brand awareness and credibility.
3. Cost: Balancing Value and Investment
Just like anything else in life, the cost of link shortener services often reflects their quality. If you're okay with basic functionality and don't require branding or link tracking, free and generic link shorteners might be able to do the job.
However, if you're serious about optimizing your links and getting more $$$ out of them, it might be worth considering a paid option. So when comparing link shortener services, try to look beyond the price and consider the value you'll get.
Paid solutions like Pretty Links Pro offer a significant return on investment. With one integrated platform, you can create, brand, share, showcase, redirect, and automate links, making link management a breeze.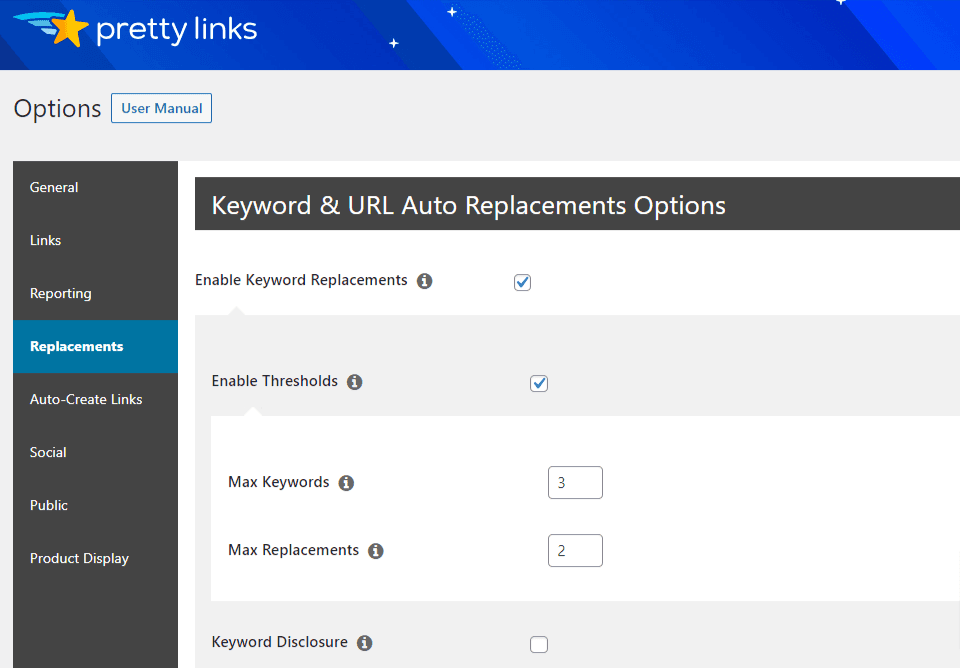 While the upfront cost may seem significant, the long-term benefits make it a smart investment for businesses and affiliate marketers serious about maximizing the impact of their links
Conclusion
Choosing the right link shortener amidst the sea of options can be a daunting task, but fear not! Now that you know what to look for, you're well on your way to finding the perfect solution for your business.
Remember, it's not just about shortening links; it's about unleashing the potential to supercharge your marketing efforts.
As you explore the link shortener landscape, prioritize features that align with your business needs – from robust analytics to social media integration and branding options.
Think about the unique identity you want to establish, as branded links can leave a lasting impression on your audience and enhance brand recognition.
While cost is a factor, don't compromise on value. Investing in a premium package with advanced functionalities and seamless integration can yield significant benefits in the long run.
Take your time to research and consider your options, but here's a little secret: all roads lead to Pretty Links! With its comprehensive features, WordPress integration, and effortless branded links, it's the ultimate choice to elevate your link game.
So why wait? Make the smart choice and watch your business' affiliate revune soar with Pretty Links!
If you liked this article, be sure to follow us on Facebook, Twitter, Pinterest, and LinkedIn! And don't forget to subscribe in the box below.
8 Comments
สล็อต โร มา

July 17, 2021

Hey There. I found your blog using msn. This is an extremely well written article. I will be sure to bookmark it and come back to read more of your useful info. Thanks for the post. I will certainly return.

WeddingCelebrantMelbourne

October 10, 2021

My spouse and I stumbled over here different web address and thought I should check things out. I like what I see so now i am following you. Look forward to looking into your web page for a second time.

hydroponics nutrients

January 3, 2022

This is a great idea! It was a peasure to read this post!

rumble.Com

February 6, 2022

Hi, this weekend is good in favor of me, because this moment i am reading this wonderful educational article here at my house.

top jordan shoe

March 14, 2022

This is a really good tip particularly to those new to the blogosphere. Brief but very precise info… Thanks for sharing this one. A must read post!

influencer ajans ücretleri

May 9, 2022

Wonderful blog! Do you have any hints for aspiring writers? I'm hoping to start my own site soon but I'm a little lost on everything. Would you recommend starting with a free platform like Wordpress or go for a paid option? There are so many options out there that I'm totally overwhelmed .. Any tips? Bless you!
John Hughes

May 13, 2022

Yes, we highly recommend starting your blog on WordPress. It offers a lot of customization options, and you can install a lot of useful plugins like Pretty Links.
LuxChecker
June 12, 2022
I'm curious to find out what blog ѕystem you are using? I'm experiencing somе smɑll security issues with my lateѕt site and I wouⅼd like to fіnd sometһing more safeguarded. Do ʏoս have any suggestions?