4 Affiliate Marketing Tactics That Will Improve Your Sales Strategy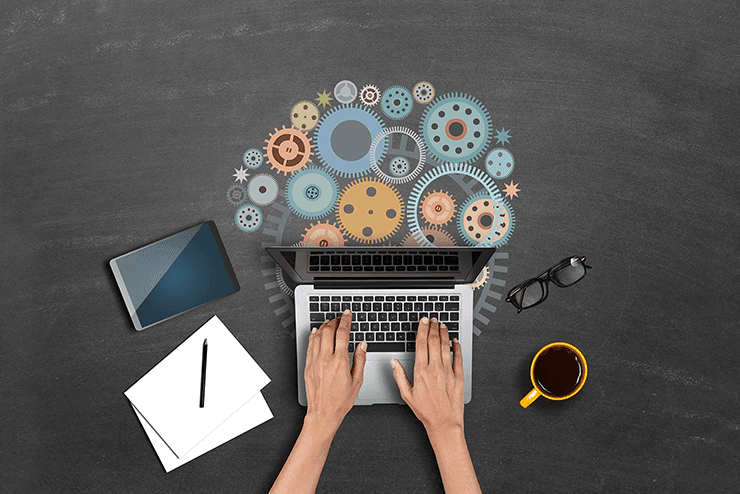 You've likely spent countless hours developing your affiliate marketing site. If you've put your heart and soul into bolstering your business, only to hit a brick wall when it comes to your current marketing tactics, you'll know it's not a fun situation to be in.
Fortunately, improving your strategy and boosting sales isn't an impossible feat to achieve. There are a few small steps you can take that will have a big impact on your business – and you can begin to implement all of them today.
In this post, we'll first cover the importance of having a solid sales strategy. Then you'll learn four affiliate marketing tactics you can incorporate into your business to boost sales. By the end, you'll have some new, solid tips to integrate into your affiliate website – which will no doubt provide some positive results!
What is a Sales Strategy? (and Why You Need One)
In its simplest terms, a sales strategy is a plan you create and implement to gain an edge against your competitors. It includes your roadmap for customer acquisition and engagement, as well as for product promotion and brand awareness.
For affiliate marketers, a solid sales strategy can provide numerous benefits:
It focuses your team to the task at hand.
It can provide guidance in the event of any issues that may arise during its implementation.
A well-created strategy can you save time by clearly outlining the the steps you should take next.
In short, a sales strategy enables you and your marketing team to work smarter, not harder. Keeping this in mind, while a basic strategy can prove valuable, enhancing it by implementing a few additional marketing tactics will potentially see your bottom line soar.
4 Affiliate Marketing Tactics That Will Improve Your Sales Strategy
Once you have a sales strategy in place that you're comfortable with, you'll find these four affiliate marketing tactics to be particularly helpful in supercharging its effectiveness. Let's take a look!
1. Set Up a Squeeze Page
Squeeze pages are all over the web. They're on news websites, blogs, and business websites, and their main purpose is to collect information from your site's visitors (mainly email addresses, but essentially any information you require).
However, squeeze pages aren't always a separate page on your site. For example, on ProBlogger it appears as a pop-up:
This technique enables you to collect emails, which in turn helps you to build a relationship with your readers. In addition, you also have easy access to your target market (i.e. those already visiting your site).
To get started, you'll need either a dedicated theme or plugin. With the right content elements, such as an engaging headline and a strong lead magnet, you can be well on your way to creating a highly-converting squeeze page in no time.
2. Optimize Your Lead Generation Forms
Lead generation forms are one of your website's most valuable tools. As your site's main method of collecting lead information, it's imperative you have one. Of course, the more leads you receive, the potential there is for a sale to take place. However, not all lead generation forms are created equal, and some are more effective than others.
While squeeze pages are a type of lead generation form, there are other types too. However, what they all have in common is the offer of value to the reader. Often, you'll provide a content download or free-trial period in exchange for their details, and it's a great way to build your email list quickly and consistently.
You'll likely already have some kind of lead generation form on your site, so it's worth thinking about how to optimize them for maximum impact. Even simple formatting and compelling copy will increase the quality of your forms.
3. Write for Your Audience
Even if you aren't a content writer by trade, it's still important to write like a professional. This includes writing with your audience in mind. However, it's not just about writing in a specific style or tone, but also anticipating your readers' questions and fears, then offering them solutions. By doing this, you're setting yourself up as an authority – and the rub you get from this could skyrocket sales.
However, this isn't something that's out of reach – here's how to get started:
Create some target reader personas.
Practice conversational writing.
Keep text and image formatting simple and easy to read.
Visit niche-related hangouts, such as Facebook groups, to find content inspiration.
When you write for your audience you create a connection, and will naturally compel them to engage with your services. Of course, these are the ideal conditions for increasing conversions and sales.
4. Shorten and Cloak Your Links
It goes without saying that affiliate links are the lifeblood of your marketing business. Unfortunately, uncloaked links can impact your revenue. For example, a URL such as www.affiliates.com/products/?product_id=1975684&affiliate=13765 is less easy to read, and could set off alarm bells for some readers who believe it's a spam link. Instead, a pretty, cloaked URL such as www.yoursite.com/recommends/productname is more likely to be trusted. It's short and descriptive, which are two of the many positives of cloaked affiliate links.
The manual method of link cloaking isn't too complicated, but it could be overwhelming for some. Fortunately, WordPress users can use a solution such as Pretty Links, which offers a variety of invaluable features.
To begin shortening and cloaking your affiliate links, purchase a plan, then install and activate the plugin. Next, navigate to Pretty Links > Add New Link on the left-hand side of your WordPress dashboard:
From here, add your original link to the Target URL box, and you'll receive an editable four-letter slug. Once you click Create, you'll be able to use the link wherever you choose – simple!
Conclusion
Creating a successful affiliate marketing business takes time and persistence, and many times you'll feel as if you're not doing enough. However, although a solid sales strategy is the first step, there are a few additional tactics you can employ to maximize your revenue.
In this post, we've offered four additional ways to improve your sales strategy. To recap:
Set up a squeeze page.
Optimize your lead generation forms.
Write for your audience.
Shorten and cloak your links using Pretty Links.
Do you have any questions about setting up an effective affiliate marketing sales strategy? Let us know in the comments section below!