Facebook Stories vs. Instagram Reels: Which Option is Best for Your Business?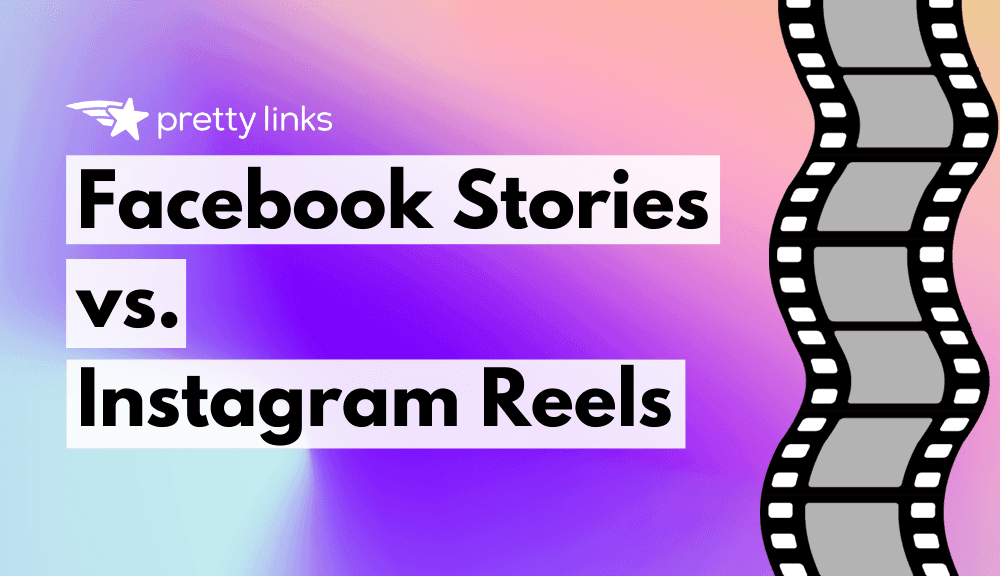 Social media has become an essential part of any marketing strategy. However, its effects don't usually last long unless content goes viral. The average lifespan of a Facebook post is only five to six hours before it's drowned out by content from other people and companies.
Social media story features such as Facebook Stories and Instagram Reels can make posts "sticky" so people see them for longer periods of time. Using these tools, you can pin your content in a prominent position on your profile for 24 hours. As such, you're more likely to get views and engagement.
In this article, we'll look at what social media stories are and why you might want to use them for marketing purposes. Then, we'll explore the pros and cons of Facebook Stories vs. Instagram Reels for businesses. Let's get started!
What are Social Media Stories (and Why You Should Consider Using Them for Your Business)
A social media story is a post that you can make "sticky". This term means that it sits at the top of your social media profile for a full day. As such, anyone that visits your page will be able to see and click on this content.
If you have visited Facebook, you will have likely seen Stories. These are video, photo, or text elements that sit at the top of your News Feed, beneath the navigational menu: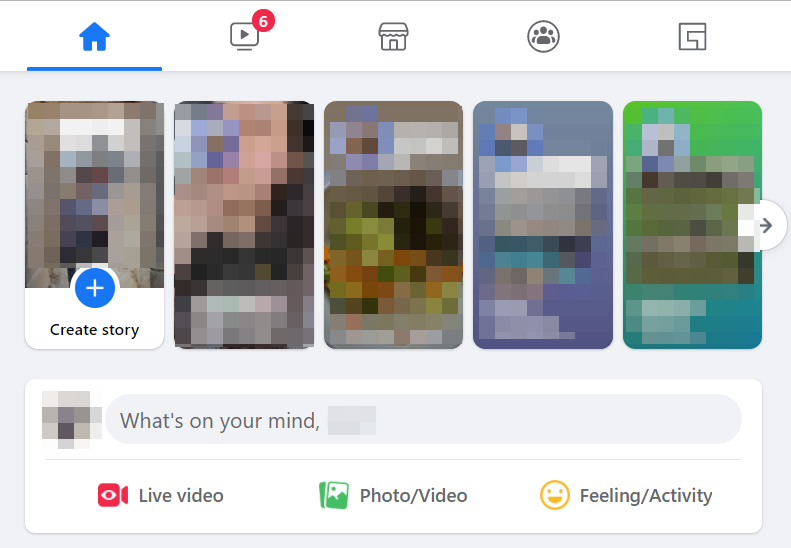 In contrast, Instagram Reels are video clips. You can find them by tapping the video player icon in the bottom middle section of the Instagram app. Scrolling down will show you more Reels from different users: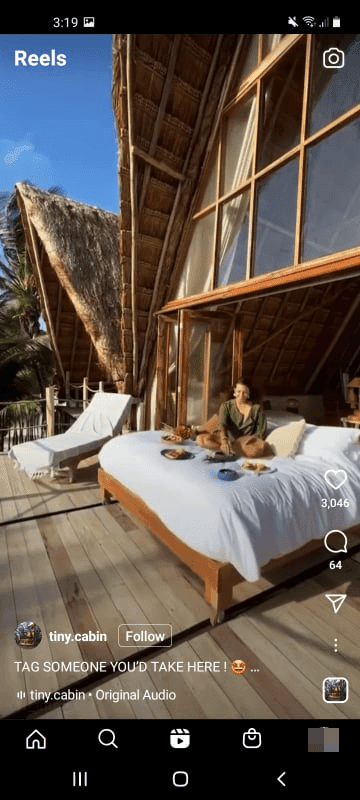 Social media stories can be compelling for several reasons. Firstly, you can connect with customers using a more casual and personal storytelling medium. A short video where you speak directly to your users can have a more significant impact than a regular text-based status update.
Moreover, stories can foster a sense of community between your business and your customers. In fact, around 57% of Facebook Stories users prefer the platform for its community connections.
Furthermore, you can use stories to craft messages or campaigns in chronological order. They work in contrast to posts, which can get pushed out of sequence in the Facebook and Instagram feeds.
Finally, stories can help generate a Fear Of Missing Out (FOMO). They have limited lifespans, so users may feel compelled to click on them before the content expires. You can then build upon this FOMO by including timed promotions or limited-time offers within your stories.
Facebook Stories vs. Instagram Reels: Which Option Is Best for Your Business?
To decide which social media platform is best for your business, we'll now take a closer look at Facebook Stories vs. Instagram Reels. Let's dive in!
The Pros and Cons of Facebook Stories
Facebook has nearly universal name recognition and 2.89 billion users worldwide across multiple demographics. Of these members, more than 500 million use Facebook Stories every day. Therefore, chances are that many of your customers, no matter what age group they fall into, will be active on Facebook.
Facebook Stories also appear on Messenger, which further expands their reach. As such, this platform could be ideal if your business wants to appeal to a diverse audience.
The one downside to using Facebook Stories is, you cannot make a Story on your Facebook business page from a desktop computer. You can only create one by accessing the page from the app.
You must also be the owner of the page to make a Facebook Story. So, if you want an employee to create your business Stories, they must have their Facebook page permissions elevated to an administrator.
Finally, Facebook Stories can be limiting in their reach. If you don't already have many business page followers, it's unlikely that new users will stumble across your profile and open up your Story.
To start a Story, tap the + icon next to your business page profile picture: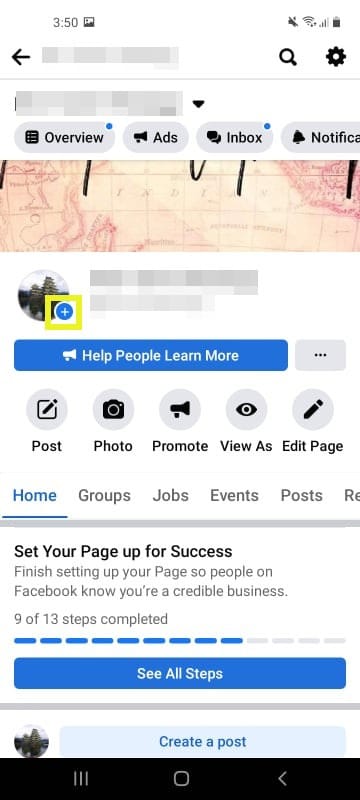 You'll then see a few different Facebook Story formats. Just tap on your preference and follow the on-screen instructions. It's straightforward to make the content, and it can last up to 15 seconds: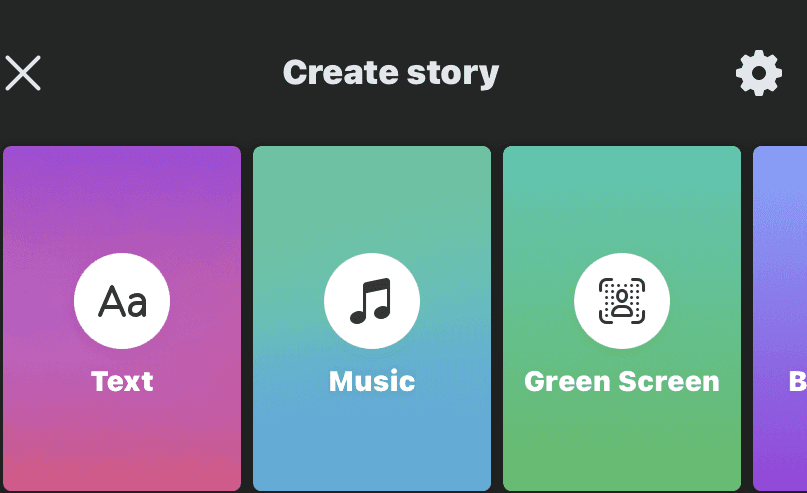 Once you've made a Story, customers can access it at the top of their timeline pages by tapping on the icon. However, Facebook doesn't offer any embedding function for websites.
The following example is a video Story: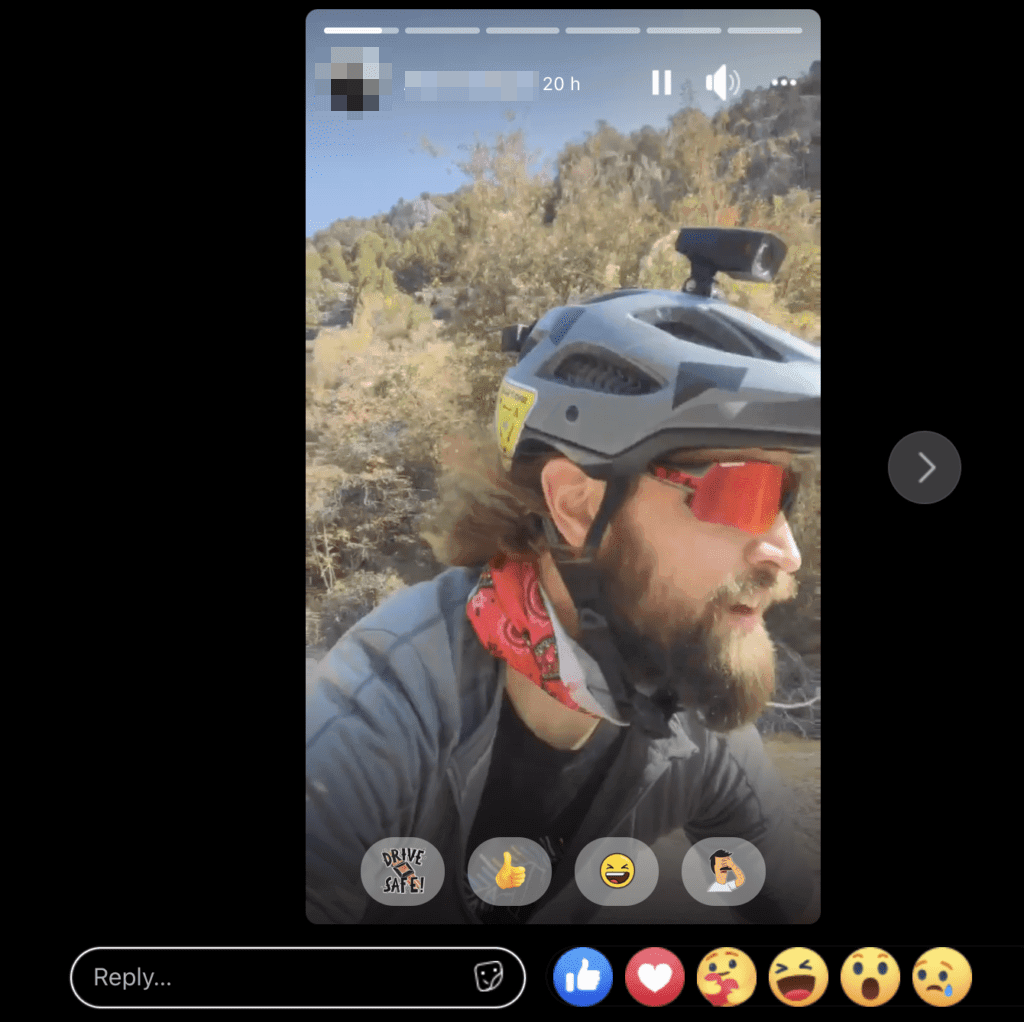 Let's take a closer look at the elements of this video story:
The grey lines along the top indicate how long the Story will last. Each line shows a separate Story. If you keep the clip running, you can jump from one piece of content to the next without stopping.
You can reply to the video Story by typing in the Reply box.
You can also acknowledge the person's Story by tapping on a reaction, a sticker, or an emoji.
Overall, if you've already got a healthy following on Facebook, your business can likely benefit from the Stories function.
The Pros and Cons of Instagram Reels
The Instagram platform attracts one billion active monthly users. It's also most popular in the younger demographics, with two-thirds of its members aged 34 or younger. Therefore, Instagram Reels could be ideal if your business targets teenagers and young adults.
However, Instagram Reels may not be the best choice if your target audience is middle-aged or older. Due to Instagram's younger demographic, you may struggle to reach your ideal customers and convert them.
Instagram Reels differs from Facebook Stories because they are purely video-based. Furthermore, you can add extra elements to your clips, such as visual effects, filters, audio, and speed adjustments. As such, Instagram Reels enable you to customize your content to fit your brand image and current trends.
Moreover, Instagram Reels also appear on your profile page unless you specifically exclude them. Furthermore, Instagram may promote them on their Explore page if your clips gain enough traction. Therefore, Reels can increase your reach and attract new customers to your business.
To access Reels, open the Instagram app and go to the camera. Then, choose Reels from the bottom menu:
You will see options on the left-hand side to customize the video, including audio, speed, effects, and more. When you're ready to make your clip, tap on the white video icon button. You have a 15-second limit per clip.
Once you're finished, Instagram will ask you to write your caption. Don't forget your hashtags! You can also tag people, recommend the video on Facebook, and share the Reel on your Instagram profile: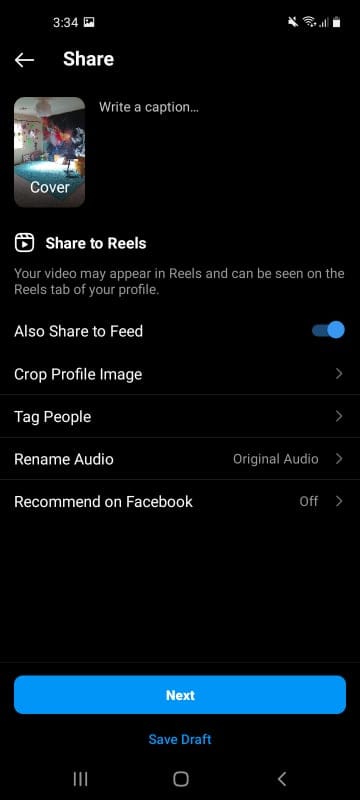 Once you have posted your Reel, it will then appear on your Instagram page for people to watch and comment on. It may also show up in the Reels section of the main site.
Conclusion
Facebook Stories and Instagram Reels are excellent social media tools for connecting with your existing customers and attracting new ones. The "sticky" nature of these stories can make them more visible and increase your engagement rates.
Here is a summary of Facebook Stories vs. Instagram Reels for businesses:
Facebook Stories: This format caters to a wider audience base but is overall less discoverable by new users.
Instagram Reels: They could be more suitable if you're looking to hone in on your brand image and connect with a younger audience.
Do you have any questions about Facebook Stories or Instagram Reels for your business? Let us know in the comments section below!
If you liked this article, be sure to follow us on Facebook, Twitter, Pinterest, and LinkedIn! And don't forget to subscribe to our newsletter 😄
2 Comments
Scovelo Consulting

April 25, 2022

Nice blog. Thank you for the sharing.

Kathy Holdway

September 4, 2022

Looking forward to learning from you. I tend 3-4 business & nonprofits' social media. Always glad to improve.