Affiliate Marketing vs. Influencer Marketing: Which is Best for You?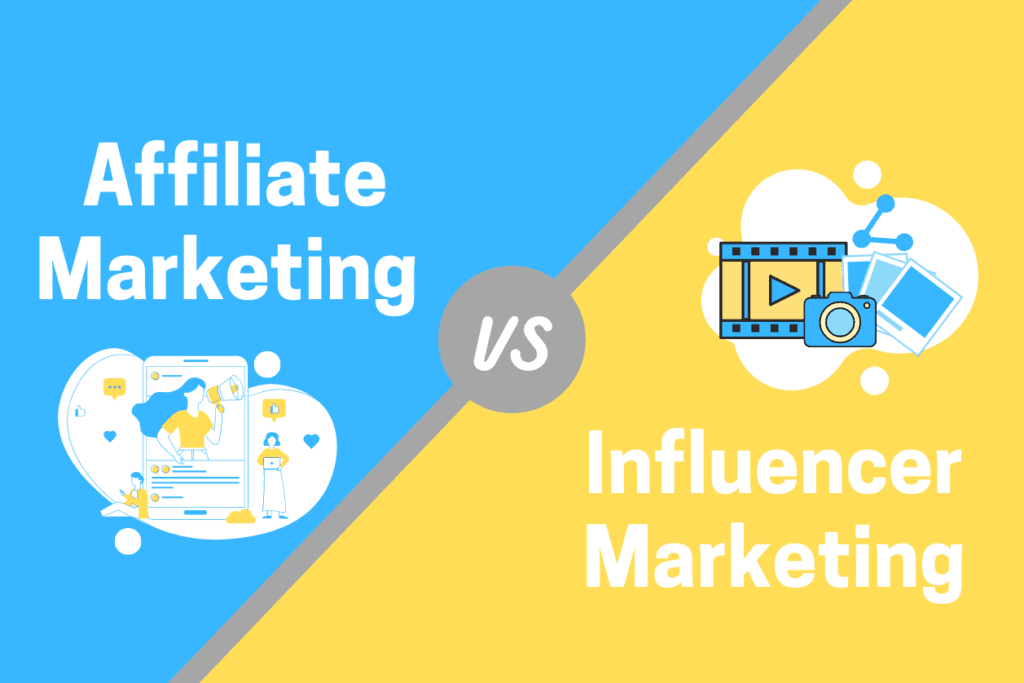 As a content creator, you're probably familiar with the terms affiliate marketing and influencer marketing. However, you might be wondering if there's any real difference between being an affiliate and an influencer – and which of the two would work better for you.
For many publishers, working with brands is the surest way to make money and grow their business. While both affiliates and influencers earn an income by promoting products on their platforms, the strategies they use are different and rely on the size of their audiences, skill sets, and long-term business goals.
In this post, we'll take a closer look at affiliate marketing vs. influencer marketing – including the similarities and differences. That way, you can then choose the right strategy for you. Let's get started!
How Are Affiliates and Influencers Similar?
Both affiliates and influencers make money by working with brands to promote products on their sites and social media channels. Affiliates earn commissions from purchases made through affiliate links on their sites: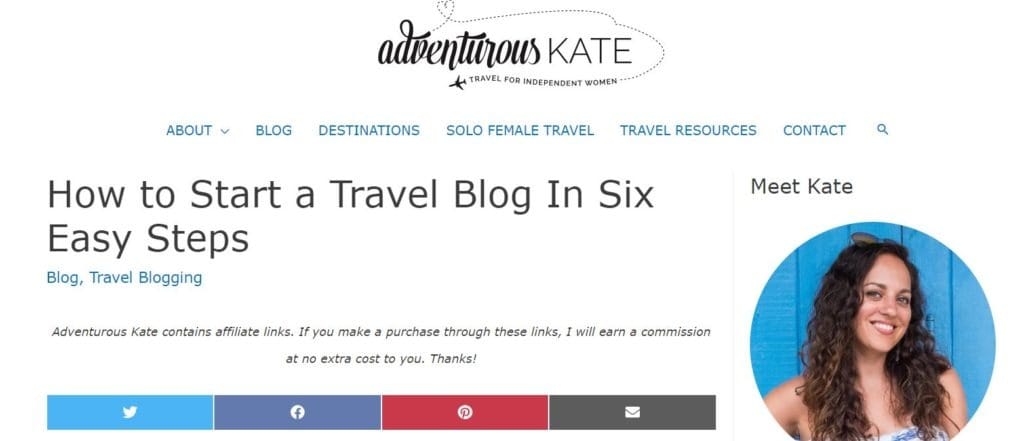 Meanwhile, influencers are paid by the brands they partner with on marketing campaigns.
Having an active blog or social media channel is a must for getting started with affiliate or influencer marketing. To earn money, affiliates and influencers work hard to publish authentic content on their main platforms and build authority in their niches. People are more likely to purchase the products if they trust the authority of the promoter and find their content helpful.
Affiliates and influencers must also be able to interact effectively with an audience. Whether it's writing quality content or creating engaging videos, good communication skills play a key role in convincing people to buy products.
How Are Affiliates and Influencers Different?
As we've seen, both affiliates and influencers make money from promoting other brands' products, though their strategies are slightly different. Let's look at the main differences between them.
While affiliates actively seek out products to promote on their blogs, they may also be approached by brands inviting them to join their affiliate programs. Depending on their niche, an affiliate chooses the products or brands they want to endorse and incorporates them into their content. This means that affiliate marketers have autonomy over the content they produce, which allows them to create effective affiliate promotions without having to abide by particular guidelines or requirements from brands.
On the other hand, influencers are normally approached by brands with a proposal to collaborate. Those with a large following and high engagement rates on their channels are often paid directly per campaign instead of receiving a commission on sales made. Other forms of compensation are also common, including free products and discounts.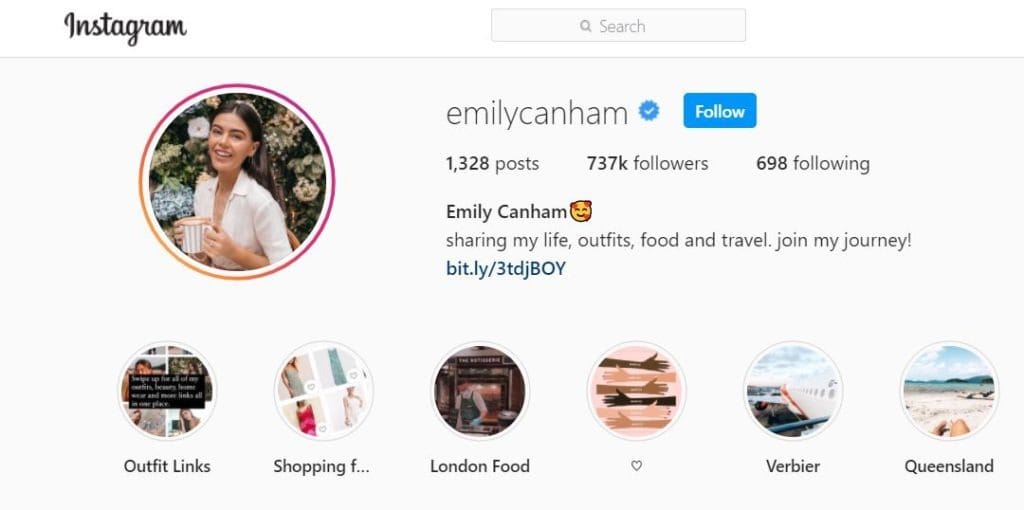 Since influencers are often contracted by companies, they may have less freedom than affiliates over their content. This is because influencers are often required to follow a strict set of guidelines when creating content, such as predetermined deadlines and an agreed quantity of posts.
Influencers tend to be more active on social media than affiliate marketers, with Instagram and YouTube being the most popular channels. In fact, they can be called social media personalities. For influencers, the focus is more on building a strong personal brand (i.e., they themselves are the brand); whereas, for many affiliates, their blogs are their brands.
Should You Become an Affiliate Marketer or an Influencer?
Are you trying to decide between becoming an affiliate or an influencer? Let's take a look at some of the factors to consider before making a decision.
First, it's smart to identify your main skills. For example, if you feel more comfortable writing articles than you do creating videos, affiliate marketing might be the right choice for you. You might also want to reflect on your personality traits. For instance, if you're a confident speaker, you would probably enjoy working as an influencer and communicating with your audience through live videos.
Another aspect to consider is the workload. As an affiliate marketer, you might be spending a lot of time scouting out affiliate programs and crafting content around products. Meanwhile, as an influencer, your workload could entail long hours of editing photos and video footage. Therefore, it's important to choose the kind of work you think you'd find most manageable.
Your goals as a publisher or business owner should also be considered. If you're mainly interested in growing your blog to generate a passive income stream, affiliate marketing might be more suited to your needs. Meanwhile, influencer marketing could be a better choice if your goal is to develop a strong social media presence.
Getting Started with Affiliate Marketing
If you've decided to give affiliate marketing a go, you can start by joining affiliate programs that offer products and services that fit into your niche. Then you can generate affiliate links to products and embed them in your articles, newsletters, and social media posts.
To keep track of the products on your site, you might want to consider using a link management tool such as our Pretty Links plugin, which lets you shorten and customize your affiliate links: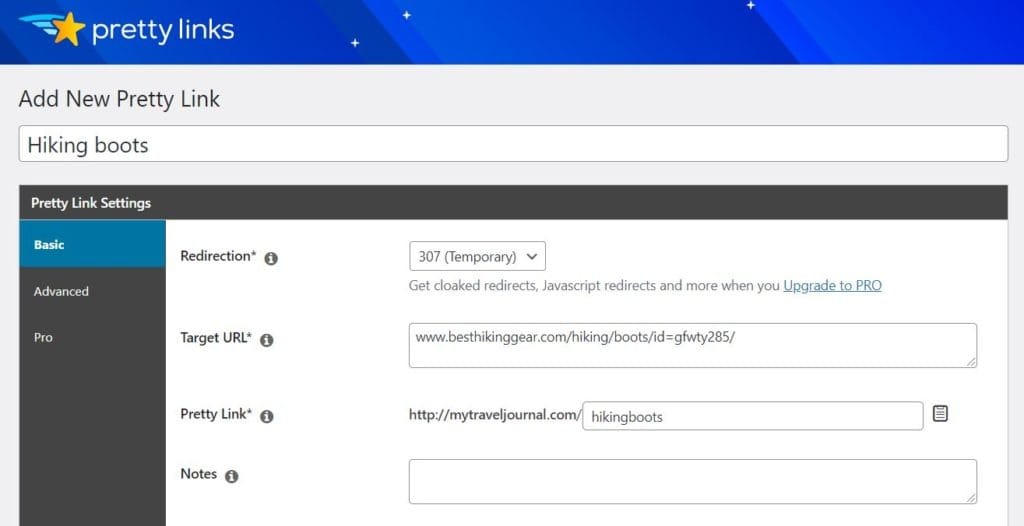 Our Pretty Links plugin also comes with a link tracking feature, enabling you to track the performance of your affiliate URLs. Thus, you can check which products are popular with your audience and optimize your content accordingly.
Getting Started with Influencer Marketing
If you want to become an influencer, the first step is to choose your preferred channel. This will depend on the kind of content you want to produce.
Next, you can start publishing posts or videos about products that you already use and want to recommend to your audience. This will help you build a portfolio that future brands can access to decide whether they want to work with you. In the meantime, you can also grow your audience by engaging with other influencers in your niche and their own followers.
Conclusion
Both affiliates and influencers work with brands to make money and grow their online businesses. However, the strategies they use are different. Affiliates earn a commission from purchases made through links embedded in their content, while brands typically pay influencers to promote products to their audiences.
Before deciding between becoming an affiliate or an influencer, here are some factors to consider:
As an affiliate marketer, you have more autonomy over your content. You can choose the brands you want to work with and create content around products as you wish.
As an influencer, your content is often tailored to requests made by brands. Your focus is on engaging with your audience, normally through videos and social media, and influencing their buying decisions.
Do you have any questions about affiliate marketing and influencer marketing? Let us know in the comments section below!
If you liked this article, be sure to follow us on Facebook, Twitter, Pinterest, and LinkedIn! And don't forget to subscribe to our newsletter 😄
1 Comment
richworld industries

June 10, 2022

affiliate marketing it also helps to improve your brands this type of marketing its very important not only this and also influencer marketing help to strong your brands