The Anatomy of Successful Affiliate Promotions (4 Key Elements)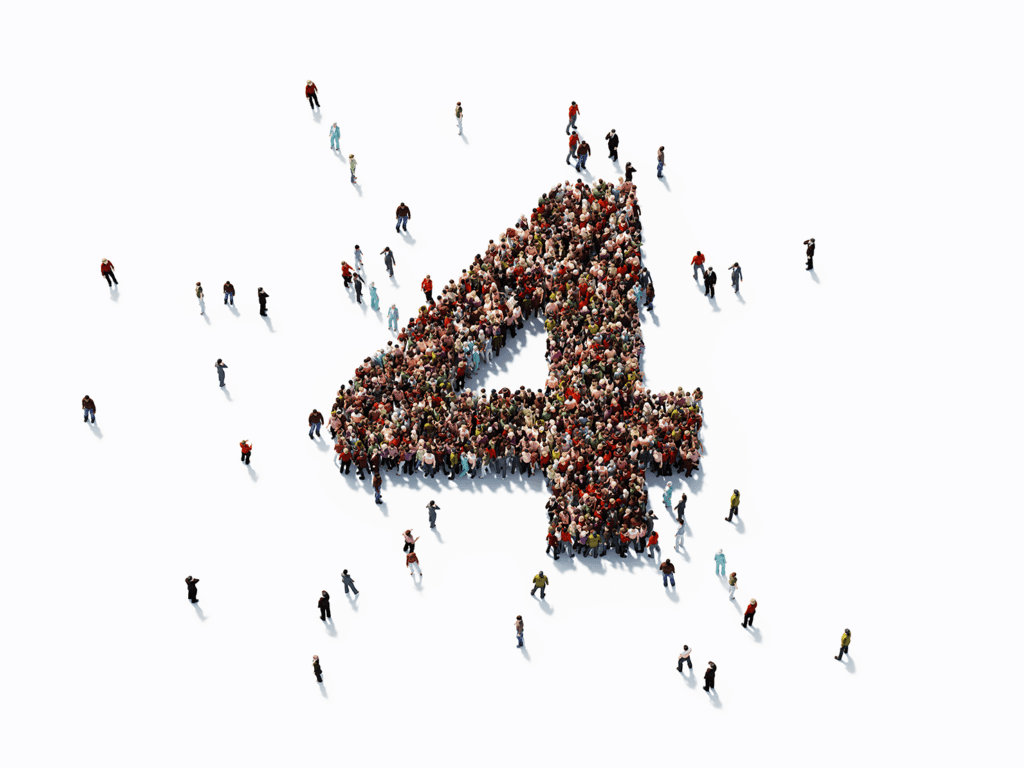 Joining an affiliate marketing program can be a practical way of earning some side income. However, your success as an affiliate hinges on your ability to effectively promote the merchant's products. That's not something that comes easy to everyone.
Fortunately, you can follow the blueprint of the other successful affiliates who came before you. Your approach to creating affiliate marketing promotions doesn't need to be a guessing game. In fact, there are plenty of fundamental techniques you can use to make your promotions more productive.
In this post, we'll explain the importance of structuring your affiliate promotions in a way that inspires action. Then we'll explore four key elements that make affiliate ads successful and provide some tips for using them. Let's get started!
Why It's Important to Structure Affiliate Ads to Inspire Action
The goal of any affiliate promotion is to get users to click on a link or perform a similar type of action. Therefore, it's critical to take a strategic approach to formatting your content in a way that drives that intended action.
Fortunately, there are ways you can create and format your promotions to increase the chance that they'll produce results. It's not enough to simply ask your readers or followers to do something; you need to give them a reason or incentive: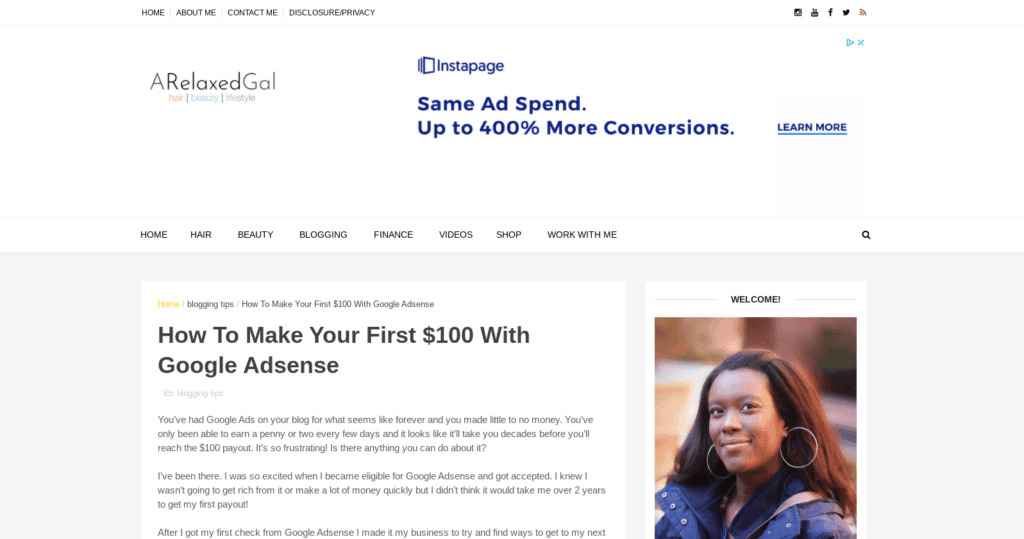 The first step is making sure you grab their attention. Once you do that, you can use certain techniques and tactics to guide them toward your affiliate links.
To make it easier to attract customers, it's helpful to consider some of the basic principles of consumer psychology. Research has shown that there are certain aspects of consumer psychology that can have a positive effect on influencing buyer behavior.
For example, you can appeal to shoppers' emotions by addressing a specific pain point they might be experiencing. Let's say you're promoting a weight-loss product. Of course, you're targeting people who are looking to lose weight. However, you'll want to not just tell your audience that your product can help, but show them as well.
To do that, you might incorporate before-and-after pictures. They demonstrate not just the product itself, but the results that consumers with a specific pain point are looking for. Understanding consumers' motivations better positions you to connect with them in meaningful ways.
4 Key Elements of Successful Affiliate Promotions
Now that we've covered why strategically structuring your affiliate promotions is important, let's take a look at how to do it. Here are four key elements to include in your affiliate ads.
1. A Catchy Headline That Grabs Readers' Attention
Headlines are often the most important element of a piece of content. They're the first thing people notice, and they can affect whether a person is persuaded to continue reading.
The key to effective headlines is enticing readers in a way that lets them know "what's in it for them." This is why how-to's and tutorials are so popular. They let readers know that they are going to learn something:

It also helps to use numbers. List-style posts promise a specific number of steps or items that are included, such as X Steps for Gaining More Instagram Followers or Top X Products for Younger-Looking Skin. This is attention-grabbing, and lets your audience know exactly what to expect.
Similarly, using trigger words ( such as "what," "why," and "how") as well as action words (i.e., "now," "immediately," and "easy") can be effective by appealing to the consumers' need to know more. These words also help communicate that the product or service will provide instant gratification.
There are tools you can use to enhance the power of your headlines for affiliate promotions. For example, you might consider using a tool such as the CoSchedule Headline Analyzer: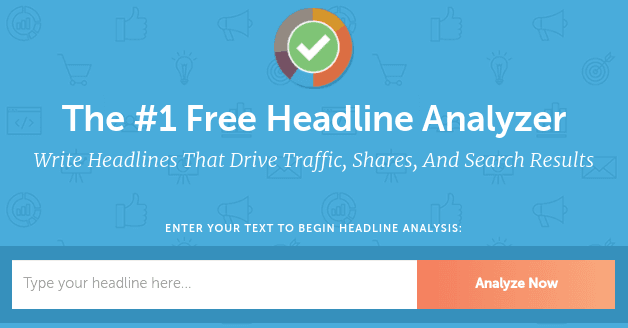 This is a free solution you can use to generate ideas for potential headlines. It will also provide suggestions for how to improve the ones you come up with.
2. Content Written With Authenticity and Honesty
For content to be valuable, it needs to demonstrate a certain quality. That's why, when it comes to writing content, you'll want to do so in a voice that's honest and authentic.
There are a handful of ways you can do this for your affiliate promotions. The first is to be original. Crafting unique content that genuinely addresses a specific question or concern is an effective technique for getting your content to stand out and for increasing engagement.
It also helps to "speak your audience's language." For example, using friendly, natural language that you would normally use in conversation can make your content more relatable, and therefore more trustworthy. This is one example of why video tutorials and product reviews can often be effective for affiliate promotions:
When you're tailoring a promotion, keeping the reader in mind goes a long way. If your goal is to genuinely inform and help your audience, that should naturally come across in your writing.
Plus, demonstrating the ability to deliver insightful content can help establish trust with your readers. This can increase the likelihood that they will perceive your affiliate promotions as authentic, and continue to follow and consume your content.
3. Calls to Action (CTAs) That Are Strategically Placed
Calls to action (CTAs) are an essential component of affiliate marketing. They're the elements of your content meant to drive consumers to perform specific actions.
CTAs are critical for affiliate promotions and conversions. By strategically placing them in your promotions and making them stand out, you can increase attention and get more clicks: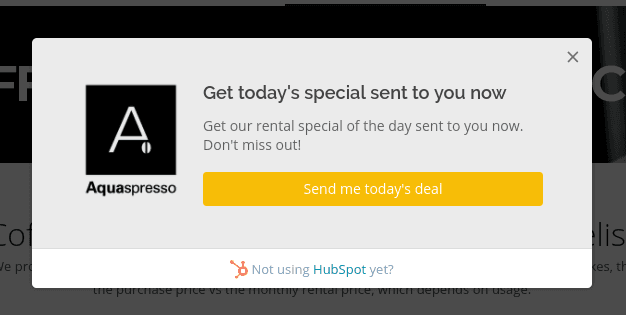 There are many strategies you can use to make the CTAs in your affiliate promotions more actionable. For example, you can:
Be brief yet clear
Use language that motivates
Keep it simple
In other words, you want your CTAs to be specific yet succinct. Rather than writing "Check This Out!", you might use something along the lines of "Claim Your 50% Discount Code!"
It's also important to make sure your CTAs are strategically placed. For example, inserting one as a pop-up at the end of a blog post after the user is done reading can be useful. First, you need to make a convincing argument as to why the product or service is worthwhile, then you can point your audience in the right direction.
4. Trustworthy and Memorable Links
The importance of affiliate links cannot be understated. After all, they're what's used to track the sales made through your promotions, so your commissions rely on them.
Affiliate links are known for being lengthy and sometimes appearing spammy. Fortunately, you can shorten and brand them, which makes them both easier to share and more trustworthy. You can do this by using our own Pretty Links plugin: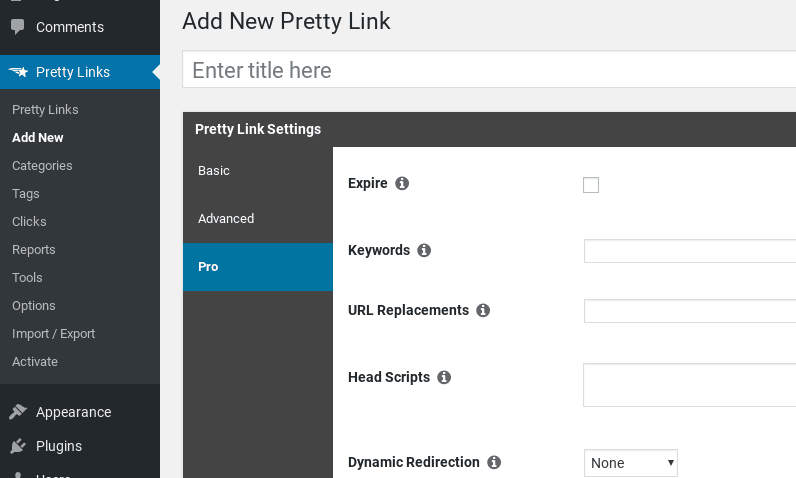 With this link shortening tool, you can turn otherwise bulky links filled with symbols and characters into clean, concise alternatives. It's smart to use pretty links in your affiliate promotions if you want to encourage as many clicks as possible.
Conclusion
Affiliate marketing can be an enjoyable, productive way to earn money. However, because it is a performance-based marketing technique, it's important to be strategic in how you craft your content.
In this article, we discussed four key elements of successful affiliate promotions:
A catchy headline that grabs readers' attention.
Content that is written with authenticity and honesty.
Calls to action that are strategically placed.
Trustworthy and memorable links.
Do you have any questions about how to create effective affiliate promotions? Let us know in the comments section below!