How to Keep Your Website Safe and Secure with a VPN (6 Ways)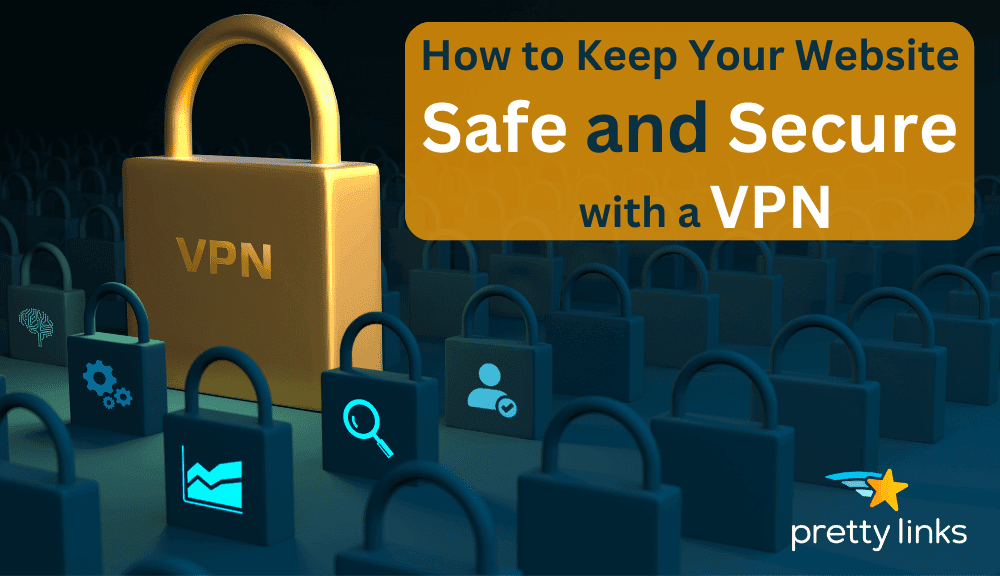 Engaging in online activities often comes with some risk, whether you're publishing blog content, buying goods, or watching your favorite TV shows. All of these actions can potentially expose your personal details.
Fortunately, a Virtual Private Network (VPN) can make the internet a safer place by shielding your online activities. It also enables you to access geo-restricted content, giving you more internet freedom.
In this post, we'll take a closer look at VPNs and how they work. Then, we'll explore 6 reasons why you might consider using one for your online business. Let's get started! 
An Introduction to VPNs
Virtual Private Networks (VPNs) redirect your internet connection through their own private servers around the world. Additionally, they route connections through secure encrypted tunnels.
The global VPN market currently amounts to $44.6 billion and is projected to rise to $75.59 billion by 2027.
One of the reasons why VPNs are so popular is because they protect your identity by hiding your IP address. Therefore, they can help you achieve complete anonymity online.
Moreover, VPNs are a strong security measure, keeping your data safe from online threats like hackers. VPNs are also used for general internet activities like streaming, as they enable users to change their virtual locations in order to access geo-restricted content.
Why You Might Consider Using a VPN for Your Online Business (6 Reasons)
Now that you know what a VPN is, let's take a look at 6 reasons to use one for your online business. 
1. Hide Your Online Identity
Since VPNs re-route your connection to a different server, they mask your IP address. Therefore, your online activities remain virtually untraceable and anonymous. This can be useful if you publish blog content through a content management system (CMS) like WordPress.
For example, you might use a username and password to access your site. If these details are ever compromised, you might lose valuable content. A VPN can encrypt this personal data, making your website more secure.
VPNs like Surfshark offer strict no-log policies, meaning none of your data is retained. This includes your browser history:

Moreover, your identity is more secure when browsing the internet and downloading files. Also, a VPN that allows for torrenting can improve your download experience. It can also help you benefit from faster connection speeds and unlimited bandwidth.
2. Protect Your Uploads and Downloads
Whenever you're uploading media files and embedding links on your site, details about your content and its sources are registered on your pages. Hackers can then use this information to gain access to your site.
By masking your IP address with a VPN, you can hide this sensitive data, making your uploads more secure.
Additionally, some people use free torrent sites and download restricted media to cut costs. These activities can lead to copyright attacks on your site, which can harm your business.
Encrypting your data, location, and activities using a VPN can stop users from tracking your site details and monitoring your downloads. Therefore, your website can benefit from greater security against threats.
3. Secure Your Online Transactions
Anytime you purchase goods online, such as ecommerce plugins for your site, you expose sensitive data like your name, address, and banking details:
Online retailers can store these details and sell them to third parties for commercial purposes. Even worse, hackers can access this data to steal your money or identity.
VPNs can ensure that these details are always under the strictest level of protection. By effectively masking your IP address, your personal data remains concealed from the prying eyes of hackers.
4. Cut Through Censorships
Since VPNs enable you to alter your virtual location, you can override geographical restrictions and regional censorships. This means you can access a ton of additional resources to create authentic, well-researched content: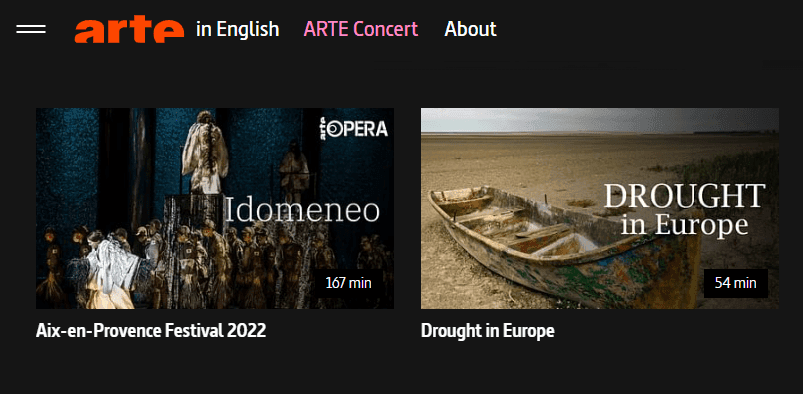 Additionally, you might be traveling to countries with restrictive internet regulations and want to find a way to access blocked websites while you're there. A VPN can help you bypass these restrictions.
5. Connect Safely to Public Wifi
Safety might not seem like a big deal when you're connected to the internet through your home router. However, if you work remotely and browse the web from public locations like cafes and airports, your data can be easily compromised. Some wifi connections aren't password-protected.
Thanks to a VPN, you can mask your identity and encrypt your data. This way, even if someone manages to intercept your activities, it would be impossible for them to trace your identity. Therefore, you can use a VPN to increase privacy and security when working from public locations.
6. Avoid Data Caps
There are times when your internet service provider (ISP) will deliberately restrict your internet bandwidth, leading to slow-loading pages. Typically, this occurs when you're using too much data, or when accessing certain content like torrent sites.
With a VPN, your traffic is encrypted. Therefore, your ISP and wireless networks won't be able to track your data usage. This can be useful if you need to download large media files or stream videos. In this instance, VPNs enable you to carry out your activities without limitations.
Conclusion
As an internet user, there are many activities that can put your personal information at risk. This can result in hackers gaining control of your website, tracking your content, or stealing your money. Fortunately, you can use a VPN to improve your online privacy and security.
To recap, here are 6 reasons why you might consider using a VPN for your online business:
Hide your online identity.
Protect your uploads and downloads.
Secure your online transactions.
Cut through censorships.
Connect safely to public wifi.
Avoid data caps.
Do you have any questions about using VPNs? Let us know in the comments section!
If you liked this article, be sure to follow us on Facebook, Twitter, Pinterest, and LinkedIn! And don't forget to subscribe in the box below.