5 Key Focus Areas for Your Online Business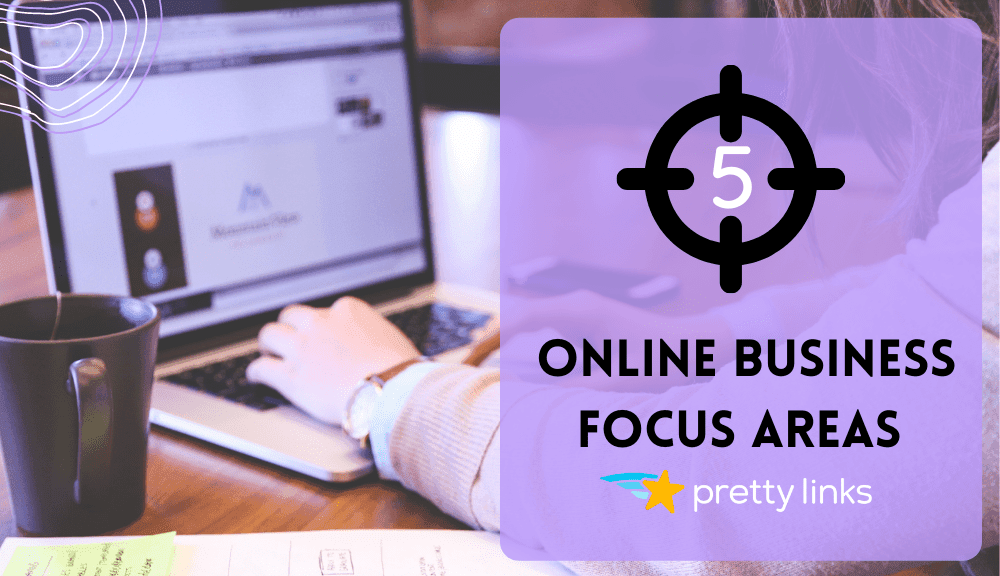 No matter how big your online business is, you likely have many responsibilities. Reaching more customers, boosting your sales, and perfecting your website can be time-consuming tasks. Finding a way to do it all can seem impossible.
Fortunately, sometimes all you need is a little perspective. By focusing your efforts on a few overarching principles, you can ensure that every part of your business operates at peak performance.
In this article, we'll explore five big-picture focus areas to help guide your business strategy. We'll also provide tips to make the most of them for your company. Let's begin!
1. Finding Your Target Audience
Your target audience is the group of consumers most likely to buy what you're selling. People outside of the grouping may also become customers. However, they typically take more work to convince. Therefore, knowing your potential consumers is essential.
For example, advertisements aren't always cheap. Thus, you probably want each one to be as effective as possible. That typically means directing them at people who you know are already somewhat interested – not those who are more likely to scroll on by.
Furthermore, individual segments within your target audience might have unique reasons for wanting your products. You have an opportunity here to create precise marketing campaigns. However, you'll need to understand your overarching fanbase first to distinguish these niches.
If you're looking for a way to collect this data, consider using Google Analytics. With just a little bit of setup, you can start gathering valuable information about your audience. Even basic insights like gender or geographical location can be helpful:
Fortunately, Google Analytics provides more than just a snapshot. It's constantly gathering new insights on your audience. Consider using its real-world data to develop your marketing plans.
2. Developing a Brand Identity
There are many ways a customer can identify your site: the logo, color palette, and tone of your writing are all examples. Try to ensure all of your website and marketing elements consistently match a single overarching brand identity.
Using a dependable image across multiple marketing channels might lead to more customers remembering it. This uniform identity can thus lead to a more recognizable brand. Additionally, establishing this image early on can help you cash in on these benefits as soon as possible.
You may also want to keep your branding present even in the smallest details. For example, replacing long and randomized URLs with ones that incorporate your website's name can show your professionalism.
We recommend our Pretty Links plugin for this purpose: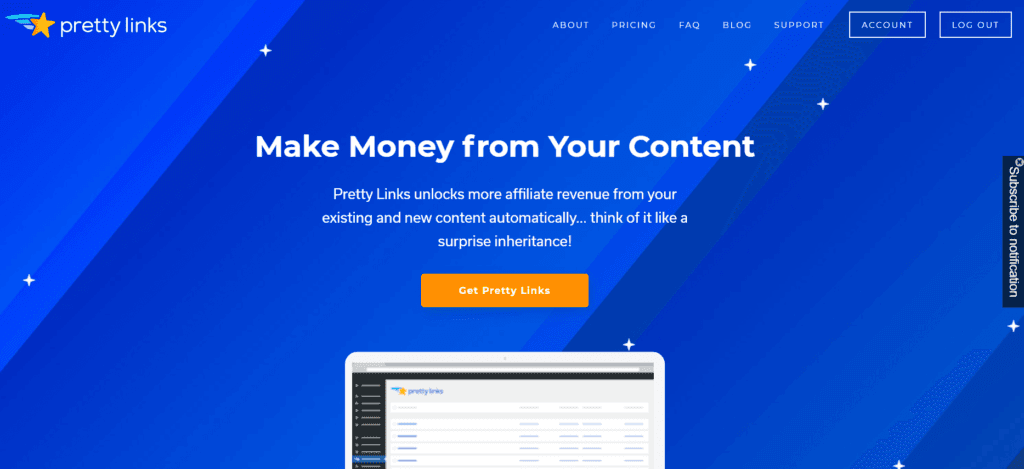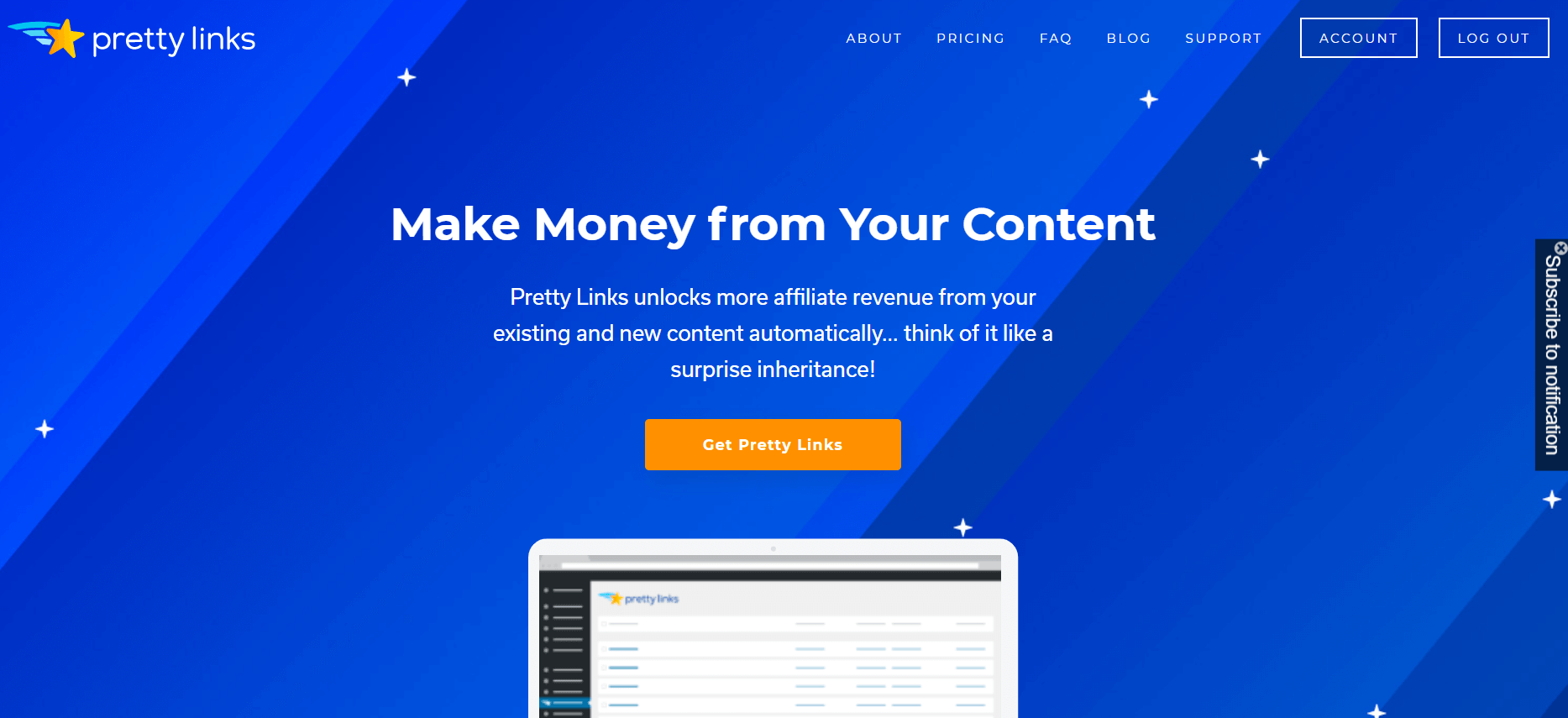 Pretty Links can help you include your site's name in every link you post. Thanks to this brand consistency, users may be more likely to trust your affiliate URLs. They may also find them easier to remember.
3. Polishing Your Customer Service
Let's be honest: sales can be tricky. If someone has to reach out to your customer service team, effectively meeting their needs is essential – it could be the difference between a loyal fan and a lost lead.
Positive customer relations are important on the individual scale to encourage future purchases. However, try not to ignore the big picture either. Your online business's reputation is often a key consideration for prospective consumers. Keeping it positive can thus nurture growth.
If you're looking to improve this focus area, we recommend taking a customer-centric approach. Encourage your audience to fill out feedback surveys, reach out with any questions, and leave reviews. The better you understand your customers' needs, the better you can meet them.
We also recommend having as many service options available as possible. For example, you might include email addresses, phone lines, and a chatbot. That last contact method is so effective that even the retail giant Amazon relies on it:
Finally, customer service isn't always about resolving sales issues. Minor aspects such as your site's navigation can also play a role. Consider taking steps to improve your website's user experience too.
4. Streamlining the Payment Process
If you've ever suffered through a complicated, multi-page checkout screen, you probably understand why this is a vital focus area. Lengthy payment processes can feel like a chore to your customers. Each extra step presents another chance for them to rethink their purchases.
You can more effectively guide consumers to their final sales by reducing any potential friction. That means including as few steps as possible.
For example, if you currently require customers to create accounts to check out, you can reduce friction by adding a guest profile option as well.
You may also want to consider offering multiple payment methods. From debit cards to credit cards, you never know which resources a prospective buyer might have. You could also support up-and-coming options like digital wallets.
Alternatively, you might like to create a buy now button with Buy Now Plus. It enables you to accept payments on your website and social media channels. Additionally, your users don't need accounts to pay through this platform:
Finally, we also suggest adding value to the checkout process with a coupon finder. Most users will appreciate a website that identifies the best deals. As a bonus, advertising "buy two get one free" sales here can also help you upsell.
5. Curating Your Content
Your brand probably relies on some form of writing. It could be as extensive as a blog or as understated as product descriptions. Regardless of your business's focus, you can use this content to support your sales goals.
If you have a blog, consider using it to showcase your new products. You could also include topics such as industry developments or how-to guides to add some variety.
Moreover, your content doesn't need to be isolated from your sales strategy. Consider combining the two by adding interactive elements. You can consider Lush's product-finding quiz as an example:
This approach engages your customers while also guiding them toward potential purchases. Thus, this kind of integration can be doubly helpful.
Lastly, you may also want to consider outsourcing some of your content production. Finding affiliate bloggers can be perfect for this. With a little bit of instruction, they can extend your brand exposure while also staying on message.
Conclusion
If you've ever felt overwhelmed by all of the tasks associated with running an online business, you're not alone. Fortunately, tackling all of these processes doesn't have to be daunting. By focusing your efforts on a few overarching performance areas, you can ensure that your company is ready to succeed.
In this article, we covered five key focus areas to help support your online business:
Finding and focusing on a specific target audience.
Developing a consistent and recognizable brand identity.
Polishing your customer service skills.
Removing as much friction from the checkout process as possible.
Curating your site's content to support your sales goals.
Do you have any questions about where to focus your organization's efforts? Let us know in the comments section below!
If you liked this article, be sure to follow us on Facebook, Twitter, Pinterest, and LinkedIn! And don't forget to subscribe to our newsletter 😄