How to Add Digital Wallets to Your Payment Gateway (and Why You Should)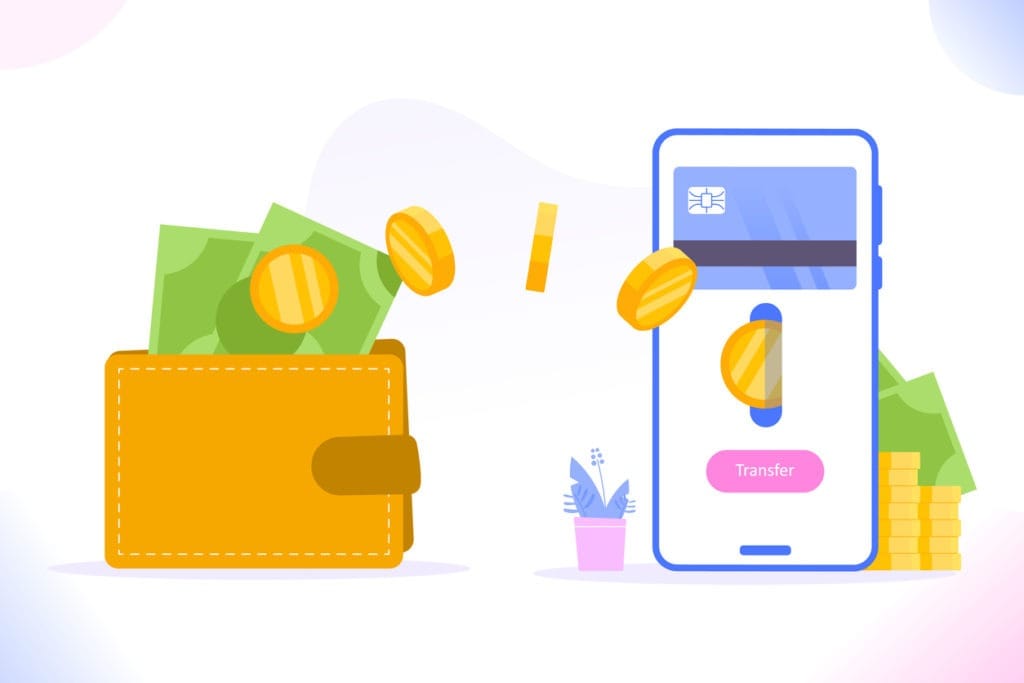 If you sell products on your website, you may notice that some customers don't complete the checkout process. Perhaps you're wondering what makes them change their minds and if there's a way you can incentivize them to complete orders on your site.
The absence of digital wallets may be one of the reasons why your visitors are abandoning their carts. Digital wallets simplify the checkout process for shoppers, resulting in higher conversion rates.
In this article, we'll take a closer look at how digital wallets work and why you should add them to your payment gateway. We'll also offer a few tips to help you get started with digital wallets. Let's jump in!
What is a Digital Wallet? How Does it Work?
A digital wallet is an application or cloud-based software that stores users' credit card details and funds. Effectively, it's a virtual version of a bank card. When making online purchases, shoppers can simply use their digital wallets to complete transactions without needing to enter their personal data in the payment gateway.
Some of the most popular digital wallets include PayPal, Apple Pay, and Google Pay. Many online stores have at least one of these options available.

PayPal allows users to pay for purchases using the funds in their wallets, which are linked to their bank accounts. Users can pay via PayPal on both mobile and desktop devices. It's worth noting that PayPal charges sellers a transaction fee on every purchase.
Google Pay is available on Android devices. It allows customers to use the details saved in their Google accounts when making purchases.
Meanwhile, Apple Pay is the main digital wallet for iOS devices. It stores user information in the cloud and has advanced security features, including Touch ID and Face ID. Unlike PayPal, Apple Pay doesn't charge merchants a transaction fee.
Why You Should Consider Adding Digital Wallets to Your Payment Gateway
According to a Baymard study, two out of three shoppers abandon their purchases after adding items to their carts. In the same survey, 18% of U.S. shoppers state that they have abandoned an order in the last few months due to a long and complicated checkout process.
When added to payment gateways, digital wallets streamline the checkout process; therefore, create a more convenient shopping experience. This saves shoppers the hassle of fishing out their wallets and punching in their card details – a process that can be even more frustrating on mobile devices.
Instead, customers can finalize their orders with a few clicks by using their PayPal accounts or payment apps. This simple checkout process can help reduce shopping cart abandonment, resulting in more sales for merchants.
Another major benefit of digital wallets is security. Some people may be wary of providing their bank details, especially if this is the first time they're making a purchase on your site. Digital wallets use tokenization technology, which replaces sensitive data such as bank account numbers with randomly generated characters. All in all, digital wallets offer a safe shopping environment and help protect customers against fraud and identity theft.
How to Get Started with Digital Wallets (3 Key Tips)
If you're planning to add digital wallets to your site, you may be wondering how to get started. Let's take a look at three key tips to begin things on the right foot.
1. Add the Most Popular Digital Wallets
PayPal is one of the most popular payment methods among online shoppers, so it's smart to make it available on your site as soon as possible.
First, you'll need to sign up for a PayPal business account:

Once you've created your account, you can easily add this gateway to your site using the WordPress PayPal plugin or a similar tool. If your online store is powered by WooCommerce, you can use the platform's official PayPal plugin.
You can also use Google Analytics to see which devices your traffic comes from and add other digital wallets accordingly. For instance, if the majority of your visitors are iOS users, it might be a good idea to add Apple Pay to your payment gateway. If you have a WooCommerce store, you can set up Apple Pay using payment plugins such as Stripe.
2. Ensure That Your Call To Action (CTA) Buttons Are Visible
After adding the digital wallets, you may want to ensure that the CTA buttons for each payment option are clearly visible, especially on the mobile version on your site. If these are buried under other elements, such as the main CTA button (e.g., "Buy Now"), shoppers can easily miss them and abandon their carts.
Fortunately, PayPal offers several versions of its checkout button. It also allows you to change the size, appearance, and label for each option: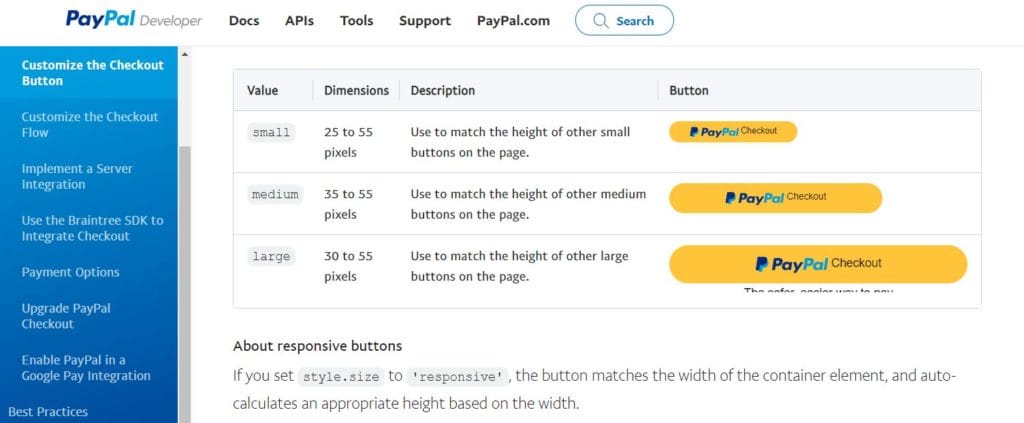 If you're using plugins for your payment methods, you may want to choose ones that let you customize the size of these CTA buttons. It's a good idea to view your payment gateway on different devices to test the visibility of your buttons and make changes accordingly.
3. Monitor the Performance of Your Digital Wallets
Finally, you may want to monitor the effectiveness of your digital wallets using our Pretty Links plugin. You can do this by utilizing the plugin's Conversion Reports to analyze the performance of your product links and track their conversions: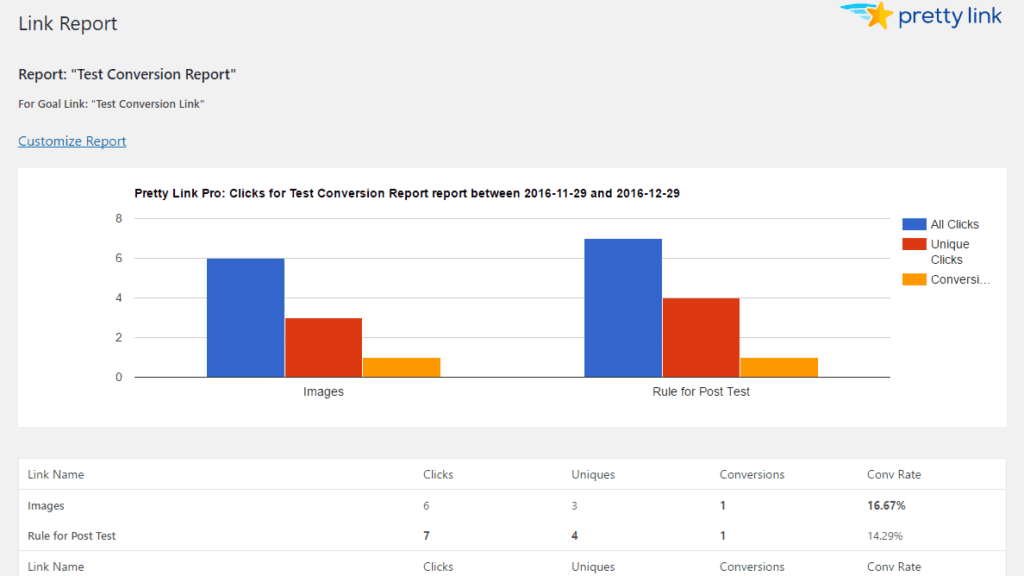 You can also use this report to determine which CTA buttons perform well on your site. For instance, you can try out different types of PayPal buttons in your payment gateways to see which option gives you the best conversion rate.
Conclusion
Digital wallets can improve the user experience (UX) of your ecommerce site. They help make the checkout process simpler by allowing shoppers to complete orders without having to enter their bank details. They also offer consumers protection against theft and fraud.
Since digital wallets offer convenience and security, shoppers are more likely to complete an order when these payment options are available. Adding digital wallets to your payment gateway can therefore increase your conversion rates. Some of the most popular digital wallets include PayPal, Apple Pay, and Google Pay.
Do you have any questions about adding digital wallets to your payment gateway? Let us know in the comments section below!
If you liked this article, be sure to follow us on Facebook, Twitter, and LinkedIn! And don't forget to subscribe in the box below.
1 Comment
Ashok Sharma

February 14, 2022

Thank You for sharing amazing key tips with Niche point details.