What Is a Micro-Marketing Campaign? (and How to Run Your Own)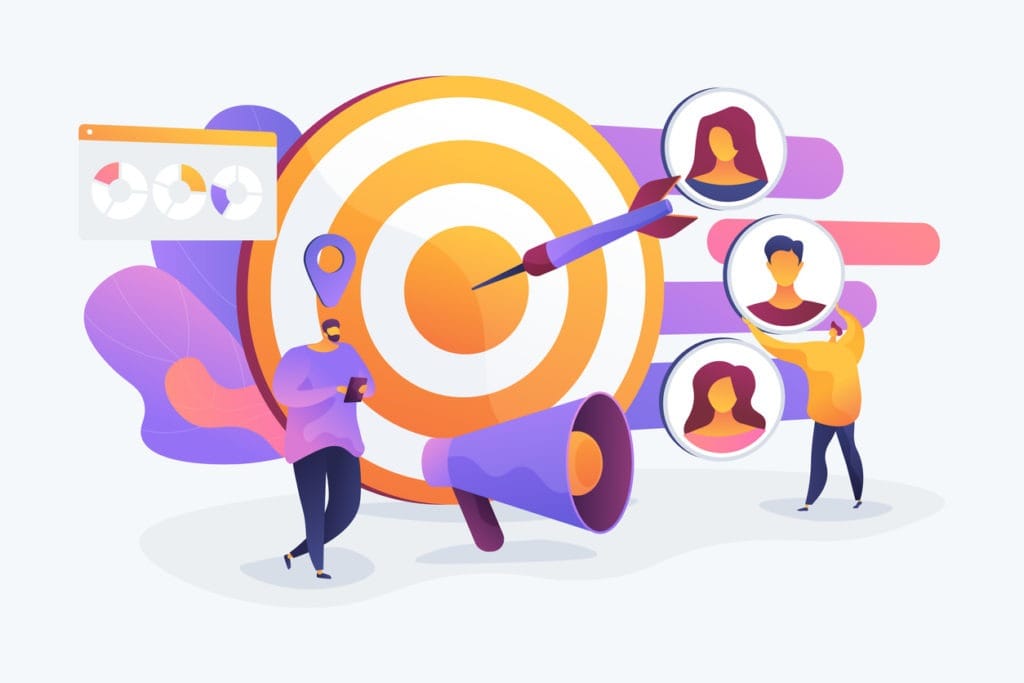 The advancements in digital marketing have opened doors for small businesses to equally compete against big global competitors. But, in order to market alongside the big leagues, sometimes the biggest advantage is to think small. We're talking about micro-marketing!
Micro-marketing is a unique marketing strategy that focuses on creating small groups within your highly targeted consumer audience. This segmentation practice addresses customer needs directly and specifically. In return, the individual feels better understood and more likely to become a loyal customer.
In this article, we'll explain how micro-marketing works and feature one of the most popular campaigns that continues to run to this day. Then, we'll take you through the five steps on how to run your own effective micro-marketing campaign. Let's get started!
What is Micro-Marketing?
Micro-marketing involves running marketing campaigns to a subset of your target audience. Segmenting your audience is nothing new in digital marketing. By targeting a hyper-specific audience, brands can run marketing campaigns that can dramatically improve sales and conversions.
A famous example of micro-marketing in-action is Coca-Cola's "Share a Coke" campaign. Coca-Cola identified the most popular names in various countries. Then, they printed these names on the packaging of their product:

Interestingly, Coca-Cola saw a massive increase in US sales by converting 1.25 million teenagers who admittedly bought a Coke bottle for the first time during this ongoing campaign.
How to Run an Effective Micro-Marketing Campaign
Many marketers and business owners dismiss micro-marketing because they think it will be a heavy time investment. However, by following five steps, creating a new micro-marketing campaign is a lot less challenging than you might think.
1. Create a Buyer Persona
A buyer persona will be the starting point of any marketing strategy. This is a template that identifies a semi-fictional version of your ideal customer. Ideally, you should already have a clear set of buyer personas for your target audience.
Most brands have more than one ideal customer, which also means that you need more than one buyer persona. Additionally, if you sell to both end consumers and companies, you most likely already have these buyer personas:
● Business-to-Consumer ( B2C). A B2C persona will help you step into your customers' shoes and understand more about what they want from you. This template will also allow you to create content they will want to consume.
● Business-to-Business (B2B): A B2B persona will require you to do a breakdown of the business(es) that you sell to already as well as those you'd like to sell to. These templates will need to be broken down into the basic facts: the niche, the size, the sector, the goals, and the people that you'll be communicating with.
With a little digging, you can access vast amounts of data about your existing and potential customers. With tools such as Google Analytics, Facebook Audience Insights, and even YouTube Analytics, you can easily see how your customers are engaging with you.
After highlighting behavior commonalities, go through your customer relationship management (CRM) and take out the critical facts from your customer database. This will give you more than enough data to start building your buyer personas.
If you're craving to know even more about your audience, the best way is to ask them directly. Conducting interviews, sending out surveys, and interacting on social media are all great ways to connect with your targeted buyers and create a more personalized persona.
2. Identify the Best Way to Reach Buyers
Looking through your data, you'll be able to identify your target audience's preferred channel for marketing. You can run micro-marketing campaigns through:
Socail medai
PPC ads
Video markeitng
Referral marketing
SMS marketing
Your buyer personas will help you identify which channel is the best for your audiences. Generally speaking, you'll find that older audiences will prefer email messages or Facebook posts; whereas, younger demographics prefer trending marketing methods such as TikTok videos or Instagram reels.
You should also consider your strengths. For example, if your blog is your main marketing channel, it makes sense to optimize your content and run the campaign through the site.
3. Define Your Campaign Goals
Clearly defined goals for your marketing campaign are critical. Without goals, you won't know the effectiveness of your marketing strategies. For most campaigns, the goal will often be to generate more sales – but that's not the only objective.
Other examples of campaign goals can include:
Growing your website traffic
Gaining more followers on specific social media platforms
Building a more extensive email list
Also, make sure your goals are Specific, Measurable, Achievable, Relevant, and Time-Bound. SMART goals will help you track the success of your campaign: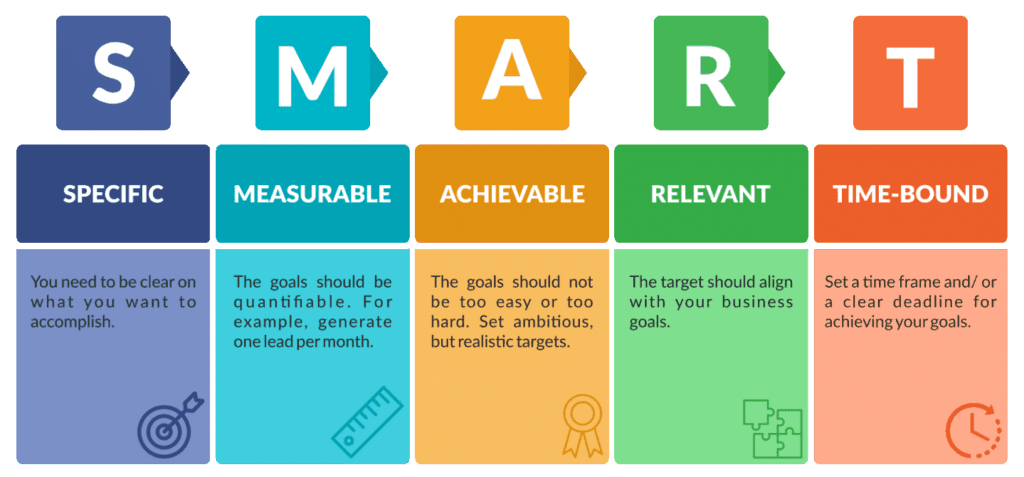 4. Test Your Message
Message testing simply means conducting experimentation at the finest level, trying different versions of your planned marketing messages and working out which is the most effective. You can test your message by making slight changes to your content and analyzing how they perform.
Using your analytics, you can see exactly which subject lines, calls to action (CTAs), landing pages, and taglines are generating more conversions.
You can also use qualitative testing methods to gain consumer insights straight from the source. These can be in the form of customer surveys that will give you a firmer understanding of a customer's lifestyle, preferences, and motivations.
When it comes to your messages, you need to make sure that they:
Are clear and focused: Will a customer be able to read your messages and immediately know what you're expressing?
Highlight consumer benefits: Do your customers know what they will gain from your messages?
Have a hook: Is there a hook to your message that will attract your target audience and convince them to read further?
Show honesty: Be truthful and accurate at all times.
Use the right language: The language that you use will depend on your buyer personas. Using acronyms and slang will be ideal for some brands, while others will need to be more formal.
The more you test your messages, the easier it will be to identify the types of content your audience wants. That means creating future messages and content will be significantly easier and your micro-marketing campaign will generate a higher ROI.
5. Track Performances
Far too many business owners rush through the hard work of setting up their micro-marketing campaigns, only to launch them and hope for the best. That fails to take into account the importance and value of performance tracking.
The more you track the performance of your marketing strategy, the easier it will be to identify what's working and what's not.
Conclusion
A micro-marketing campaign is a cost-effective strategy that allows a lot of growth potential. By addressing the specific needs of an identified audience segment, you can encourage that segment to take an action – whether it be to make a purchase, sign up for an email newsletter, or follow you on social platforms.
This article shared five basic steps to successfully launch and run a micro-marketing campaign. In summary, you need to:
Create a buyer persona
Identify the best messaging methods and platforms
Establish goals for the campaign
Constantly test and evaluate your marketing messages
Track your campaign performance with social media analytics tools
Mass marketing strategies still have their value, but it's hard to beat the sheer impact of a more tailored approach. Use your buyer personas combined with clear goals and message testing and your business will be far more likely to grow.
If you liked this article, be sure to follow us on Facebook, Twitter, and LinkedIn! And don't forget to subscribe in the box below.
1 Comment
situspokerstar.net

August 5, 2021

Marvelous, what a web site it is! This web site presents valuable information to us, keep it up.