How to Use Google Analytics 4 for Cookieless Marketing (3 Key Tips)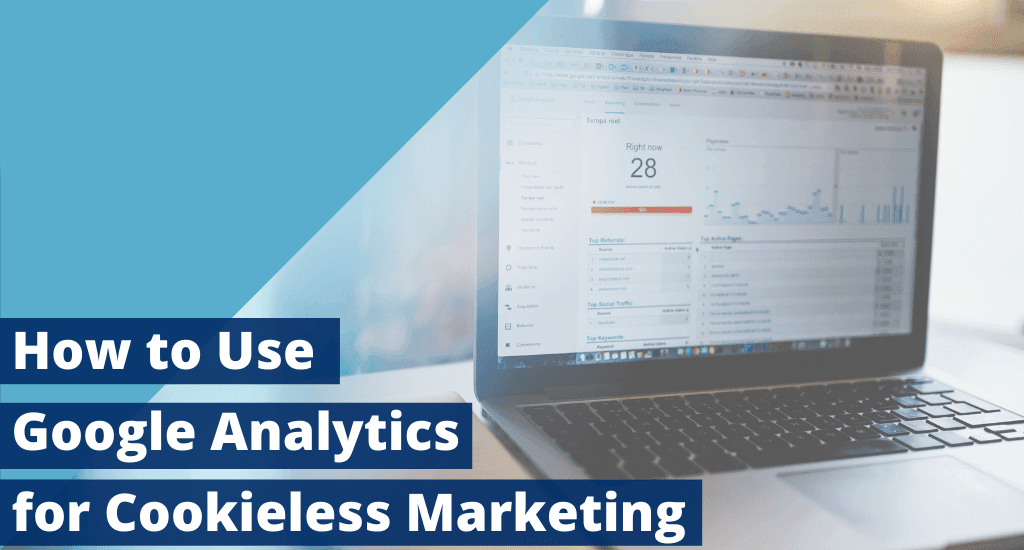 For affiliate marketers, Google's decision to stop using third-party cookies may be a bit concerning. After all, without the information these cookies provide, you might be wondering how you'll gather the data you need to build successful campaigns.
Fortunately, you'll still be able to use Google Analytics to learn about your website's visitors and understand a bit about their behavior. While the data you gather going forward may be less individualized, it's still very possible to use it to inform your affiliate marketing efforts.
In this post, we'll give you a brief introduction to cookies. Then, we'll share three tips about how to use Google Analytics for cookieless marketing. Let's get started!
An Introduction to Cookies (and Why They Matter)
Cookies are small files that a website places on a user's device. They're most often used to improve a website's functionality. For example, cookies can help users stay logged in to an account, remember their preferences, and even record items in their shopping cart.
Third-party cookies are created by a website other than the one a user is currently on. They're frequently used for retargeting ads, so marketers can track potential customers as they move from site to site.
This type of cookie is helpful for affiliate marketing. Specifically, third-party cookies help track users as they move from the affiliate's website to that of the advertiser.
However, they're generally seen as problematic from a privacy standpoint, as they're considered more invasive than first-party cookies. As a result, some affiliate programs have already shifted to alternative tracking methods in preparation for a cookieless future.
How to Use Google Analytics for Cookieless Marketing (3 Key Tips)
Now that you have an understanding of what cookies are, let's look at some tips for how you can use Google Analytics for cookieless marketing.
1. Get Familiar with Google Analytics 4 (GA4)
Google Analytics 4 is an entirely new version of Google Analytics and is built to address the needs of a cookieless future. It does away with problematic third-party cookies and relies solely on first-party cookies to track data, which makes it compliant with new privacy laws.
This version of Google Analytics is also much more focused on event tracking, rather than sessions and pageviews. While you'll likely use fewer reports in GA4, they will contain more in-depth information than in previous versions of the platform:
Getting acquainted with the new interface and reports should make it easier for you to transition to a cookieless marketing strategy. However, you might not want to get rid of your current version of Google Analytics just yet.
You can set up a separate GA4 account for now, and compare the two tools side by side. Having both versions of Google Analytics enabled will help you to see how your reporting may differ in the future.
2. Set Up Event Tracking
In Google Analytics, an event is any interaction a user has with your page's content. Since GA4 will provide you with data based on events, you'll want to get event tracking set up. Data related to events is essential in affiliate marketing, as you'll be able to quickly see which of your links visitors are clicking on the most: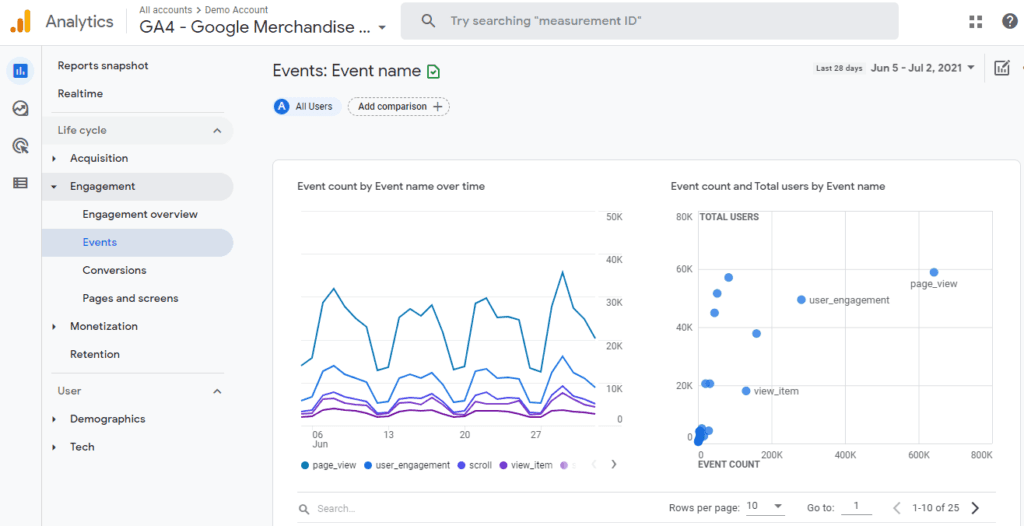 There are many different events you can track on your website. If you use video, you can monitor how many times an individual video is played. You might even take this a step further to see how often a video is watched past a specific point. If visitors aren't viewing the video all the way through, you may want to see if you can make some improvements.
For longer posts and landing pages, you may be interested in finding out how well users are engaging with the content on the page. GA4 enables you to measure this by tracking how far a user scrolls down a page. By default, GA4's scroll tracking feature only tracks when a user scrolls at least 90% of the way down the page.
3. Identify Your Most Successful Content
In addition to tracking events, you'll still be able to see how often visitors view specific pages on your website. This data enables you to identify and capitalize on your most compelling content.
For example, you can study the pages on your website that get the most traffic and try to identify what they have in common. If you're running an eCommerce store, you might find there's a particular product category or brand your customers are most drawn to. If you're running a blog, there may be a particular type of content your audience seems to be most interested in.
You might also want to look for trends over time. Some products and services are seasonal, and knowing when your readers are most likely shopping for them can help you to plan your content strategy accordingly.
You can also use data from a plugin like Pretty Links to complement the information you get from Google Analytics. By combining these datasets, you'll have a more complete picture of your most profitable affiliate links. In fact, you can even integrate Pretty Links with Google Analytics: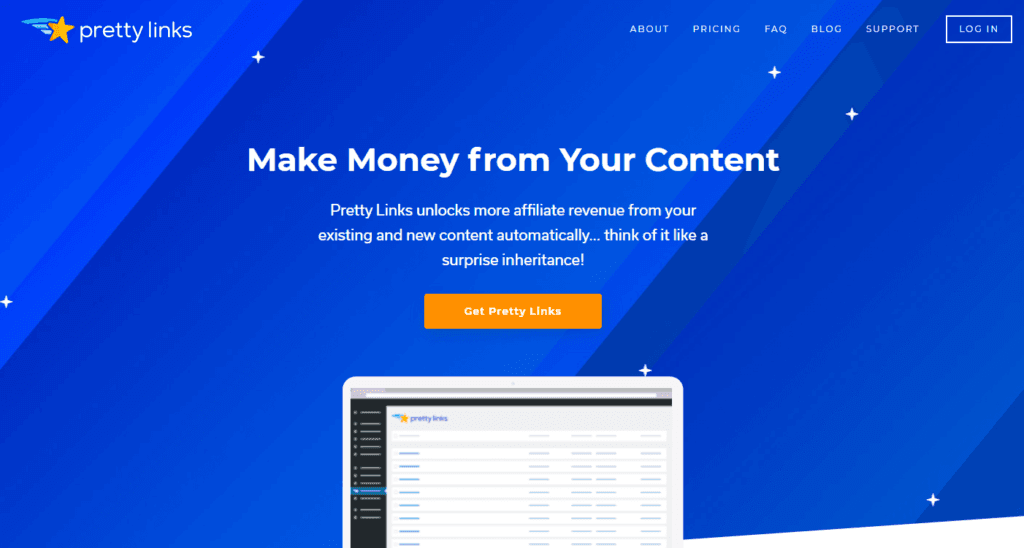 After exploring your data, you may find that your approach to affiliate marketing needs to become more focused. If you're not seeing adequate returns from some of your affiliate links, it may be better to concentrate your efforts on those that provide you with a bigger payoff.
Conclusion
The shift to cookieless marketing is a big change, but it doesn't have to negatively affect your income. By taking some proactive steps, you should still be able to use Google Analytics to make data-driven decisions for your marketing strategy.
Here are some tips to help you in navigating this change:
Get familiar with GA4.
Set up event tracking.
Identify your most successful content.
Do you have questions about using Google Analytics for cookieless marketing? Ask us in the comments section below!
If you liked this article, be sure to follow us on Facebook, Twitter, and LinkedIn! And don't forget to subscribe in the box below.
1 Comment
Mike

March 17, 2022

It looks like Google Analytics 4 can use even tracking to track outbound links. Similar to what is currently done with Monster Insights. I'm curious if Pretty Links will be able be tracked directly in GA4 without the need for Monster Insights in the future?