3 Ways You Can Freshen Up Your Old Blog Content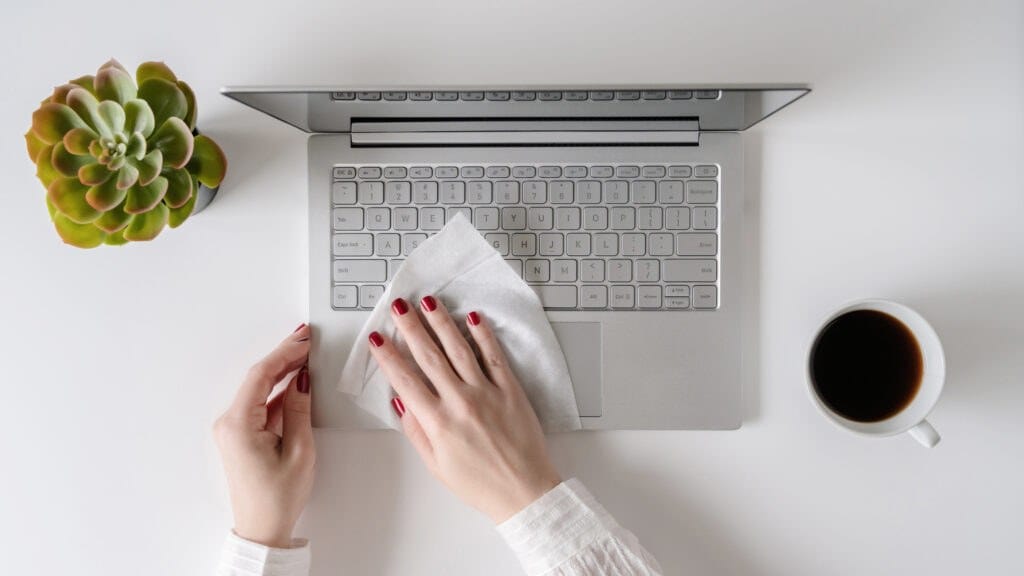 Knowing how to freshen up your old blog content is key to maintaining your site's quality and visibility over time. However, the number of choices you have for improving your posts can make it seem like an overwhelming task.
Fortunately, this process can be broken down into a few simple steps. By following some best practices, you can increase the value of your existing content and attract new visitors to your website.
In this article, we'll first look at why you may need to update your old blog posts. Then we'll discuss how to ensure they remain shareable by re-editing content, updating older articles with new facts, and creating "best of" roundups. Let's get started!
Why You May Need to Update Your Old Blog Content
Updating your old blog posts involves optimizing them to increase the amount the traffic they receive. It also entails refreshing your content so that it remains factually accurate and relevant to visitors.
Reviewing your existing articles is worthwhile, as it's easier to update an existing post than it is to write a new one. Plus, the results you may see in terms of new traffic and leads can be staggering.
For example, HubSpot was able to increase its organic traffic by 106 percent by making some tweaks to its underperforming blog posts. You may see similar results by editing your own content.
Freshening up your old blog content can improve your Search Engine Optimization (SEO), as it updates the publication date of your posts on Search Engine Results Pages (SERPs):

As most visitors prefer timely, up-to-date content, having fresh posts in search results can lead to higher click-through rates and more traffic to your website. It's also widely believed that freshness is an unofficial Google ranking factor.
However, it's not enough to just make a few adjustments to update the publication date. The internet is constantly changing, and it's important to routinely revise your posts to keep up. For instance, statistics change over time and will need to be regularly updated wherever you reference them in your posts.
You may also need to revise content that mentions certain best practices or user interfaces that have undergone updates. This will make sure your content continues to be accurate and useful to readers over time.
3 Ways You Can Freshen Up Your Old Blog Content
There are some best practices you can follow to breathe new life into your blog content. These methods may help increase your traffic and conversions.
1. Re-edit Your Content to Improve Its Quality and SEO
Re-editing your existing content can involve making minor improvements to your posts. You don't necessarily have to come up with new ideas or add to your articles' word counts (although those are also fine strategies).
While these improvements may be small, they can deliver huge results in terms of increasing website traffic. For instance, adding images to posts that have none could increase your page views by as much as 94 percent.
Another strategy you can use is to incorporate the second person perspective in your blog content. This involves using the pronouns "you," "your," and "yours." Research has shown that this can boost visitors' engagement with your brand and content.
Next, you can edit your content to improve its structure and formatting. One way to do this is through the use of headings to make your posts more scannable. Using a structured hierarchy of H1 to H6 headers is also important for improving your SEO, as they indicate important content to search engine crawlers.
You can also try breaking up your text to improve its readability. This can be accomplished through the use of bullet points or numbered lists, short paragraphs, and bold text.
Finally, you can add or update links to increase page views and enhance the authority of your content. Internal links help people navigate your site and enable Google's search crawlers to more easily index your blog posts. Linking out to quality sources ensures you're providing timely and relevant information.
2. Update Content with New Facts to Ensure It Stays Accurate
Especially in fast-paced fields such as technology, things that were true a couple of years ago may no longer be relevant. Replacing content that references old practices, platforms, or concepts with the latest developments will make your posts more relevant and useful to readers.
This combined with using external sources for research can make your content more authoritative and trustworthy. Readers are also more likely to share your posts on social media and other channels if they perceive you to be an expert in your field.
Of course, in order to update facts in your old posts, you have to remember which ones need a refresh. This can be tricky, especially for blogs with large volumes of content.
One way to go about it is to schedule updates using an editorial calendar plugin such as PublishPress:

PublishPress also enables you to create notifications. You could use this feature to send yourself reminders about when to review posts to determine if they need updates.
3. Create 'Best Of' Roundups to Draw Attention to Your Older Content
A "best of" roundup highlights the most valuable content on your blog. This type of post includes links and references to your existing articles to make it easy for website visitors to find, even if you haven't updated it in a while.
This is an effective tactic for driving visitors to your older content. It can expose people who are new to your blog to the best posts your site has to offer.
In turn, roundup posts increase your overall page views and the amount of time visitors spend on your site. Both of these are important metrics for improving your site's SEO, and may also lead to increased search traffic.
The first step to creating a best of roundup is to research your most popular posts using Google Analytics. Next, create a new post with an eye-catching title such as, "Our Most Popular Posts of 2020".
You can also expand this strategy by sharing your old posts on social media or creating a dedicated sidebar widget that displays your most popular posts.
Conclusion
Getting the most out of your old blog posts can go a long way to help maintain the SEO and overall quality of your site's content. Fortunately, the process does not need to be complicated.
In this post, we covered three strategies for sprucing up old blog content on your site:
Edit your content to improve its overall quality and SEO.
Update your posts with new facts to ensure it stays accurate.
Create "best of" roundup posts to drive traffic to older content.
Do you have any thoughts or questions regarding how to freshen up your old blog content? Let us know in the comments section below!