A Quick Guide to Growth Marketing (and How to Use it to Propel Your Startup)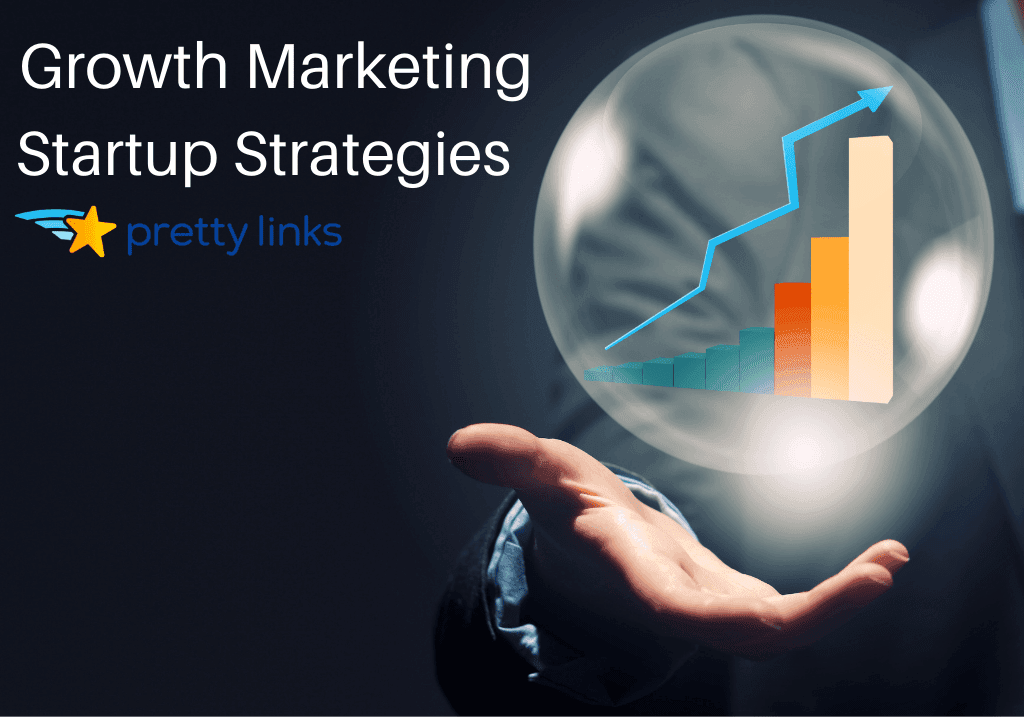 Marketing is important for any business, but for startups, it's absolutely essential. That's partly due to the sheer volume of competition. The number of startup businesses in the US grew from 3.5 million in 2019 to 4.4 million in 2020.
In order to survive, your business has to grow. To do that, you've got to promote your company so it stands out from the crowd and not only attracts, but retains customers. That's where growth marketing comes in.
In this guide, we'll go over the basics of growth marketing and why it's so important to help your startup get off and running. Then we'll share some tips on how to make growth marketing work for you. Let's get started!
What is Growth Marketing?
Traditional marketing concentrates primarily on the top-funnel sales prospecting techniques, generating new leads and acquiring new customers. But growth marketing is about engaging and retaining customers in order to increase their lifetime value.
Growth marketing focuses on the whole customer journey; building long-term relationships while minimizing cost and effort. This involves using unconventional strategies backed up by strategy and data, instead of traditional marketing tactics.
You might have heard of a "growth hack" – a one-off tactic that will instantly fix all problems and turbocharge growth. But even if your company did take off overnight, you wouldn't be able to sustain that growth long term. That's not what growth marketing is about.
Basically, there's no magic solution. Growth marketing involves experimenting with new ideas, not only at the top of the funnel, but also lower down to increase retention. Put those strategies into place quickly, measure the results, and do as many experiments as possible until you find something that works.
Why Growth Marketing is Important for Startups
As we said, it's a tough world for startups. The stats make for depressing reading, with various reports showing that up to 90% of startups don't make it. But nailing your marketing strategy can be the key to ensuring your business survives.
Growth marketing involves minimizing costs, which is ideal for small businesses trying to get off the ground. The money you save will help you offset other online business fees. And because it's focused on customer lifetime value, it helps you increase retention and repeat purchases.
It costs five times as much to acquire a new customer than to keep an existing one. For one thing, it's much easier to upsell to existing customers than to convince new prospects they want to buy your products. Existing customers also spend 31% more on purchases than new customers.
Growth marketing is also a good fit for startup owners, as they're usually innovative people who are well-placed to come up with creative ideas and experiment with strategies.
How to Make Growth Marketing Work for You
In growth marketing, you test each stage of the funnel, measure the effectiveness of your strategies, and then optimize your processes for improved results. Here are some of the aspects you need to think about:
Set Clear Goals
Just like any other part of your business, you need to set goals for what you want to achieve with growth marketing and when you want to do achieve it. Always set deadlines for short-term and long-term goals, but make sure they're realistic. You can continue to adapt the long-term strategy as you go.
If you want a tried-and-tested framework for your goals, consider the S.M.A.R.T. method (Specific, Measurable, Attainable, Relevant, and Time-Based). Check your goals against each of the categories, review them regularly, and measure your progress.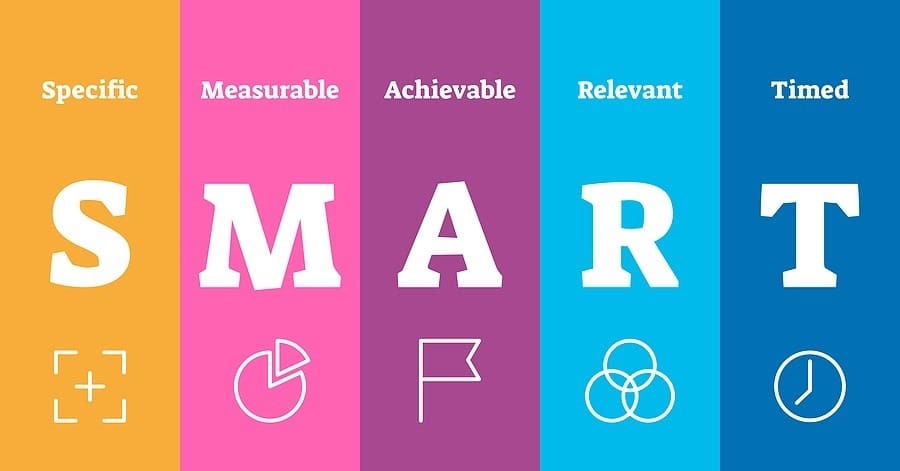 Understand Your Audience
This is highly important in growth marketing, as you need to quickly develop an understanding of your audience to help with engagement and retention. Analyze your target customers to discover their demographics, locations, preferred channels, and online behaviors.
You can also segment the audience to make sure you're reaching the right people with the right messages. You could set up targeted landing pages and use A/B testing to determine which gets the most interest­, then use the information to build an email list.
It's important to continue this analysis as you grow, so you can stay on track and make improvements where necessary. Use Google Analytics to observe the data and encourage customer feedback. Remember that personalization is a key factor in purchase decisions.
Find Partners
Partnering with another company can be an effective way to enhance your growth, especially if that company has a large and loyal user base. Alternatively, you could set up an affiliate program, where a network of businesses or individuals promote your product in return for a percentage of the sale.
Create your own affiliate program with our sister product, Easy Affiliate!
This puts your product in front of a lot more people with no upfront marketing costs. However, if you want to save even more money, consider influencer marketing.
Just make a list of online influencers and bloggers, and convince them to try your product. They will then promote it to their followers, giving you extra exposure. They don't have to be celebrities – just try contacting nano and micro-influencers in your niche.
Ask for Feedback
Because you want growth to happen as quickly as possible, it's important not to hang around too long before launching a product. As soon as you've developed the initial version, get it in front of target customers and ask for feedback.
Is this something they would be willing to pay for? If the answer is yes, go ahead with the launch. You can continue to fine-tune it as you go and receive real-time feedback and analysis of results. It's also a good way to build customer trust and support, as they'll feel their opinions matter.
Develop Repeatable Processes
Growth marketing is about experimenting until you find something that works effectively and turning it into a repeatable process. It's data-driven, and the more data you gather, the more insight you'll get. Using the latest software and tools will help you to see what works and what doesn't.
Start by brainstorming ideas and prioritizing them. After a quick deployment, measure the outcomes and continue with the ones that work. You can apply this framework to everything from the product itself to finding which distribution channels are most effective.
Use Social Media
Social media is important for growth marketing, as you can promote your services for free and take advantage of word-of-mouth marketing. Your customer analysis will show you which platforms to focus on and who to target with paid ads if you go down that route.
In growth marketing, the aim is that each customer gets one (or more) people to also become a customer. This is called a viral loop, and is an important factor in rapid growth rate. Social media is the perfect breeding ground for viral loops, especially if you offer incentives to encourage sharing.
You should also encourage customers to leave comments and reviews, to boost your social proof. People are genuinely influenced by reviews, with 84% of buyers saying they trust online reviews from strangers as much as those from their own friends and family.
Optimize the Funnel
Growth marketing is about the entire sales funnel, so every stage needs to be optimized for customer satisfaction, engagement, and retention. Your website should offer a user-friendly experience, with an intuitive landing page and a clear call-to-action.
Fresh, relevant content helps keep the customer's interest, while visuals like photos and videos will enhance brand awareness. The keywords and meta tags you use are also crucial for generating organic traffic from search engines –which has no upfront cost and helps you build trust and authority.
It's also vital that you optimize your page loading speed. Customers won't stick around for a slow-loading site. In fact, if your page load time is delayed by just one second, conversions decrease by 7%. Optimizing for mobile is a no-brainer, especially as lots of Google traffic now comes from mobile devices.
Offer Freebies
This might sound counterintuitive when you're trying to minimize costs, but a free trial or a freemium version of your service actually encourages people to sign up once they get to know the benefits.
For example, free streaming services like Spotify use advertising as a source of additional revenue, but give you the option to upgrade to a paid plan and ditch the ads.
Providing free content, such as relevant blog posts and newsletters, is also a great way to engage customers and make them feel good about your business. And they don't cost anything to produce, apart from your time.
Embrace Automation
If you streamline your marketing efforts, you'll have more time to spend on other important tasks, like nurturing leads. You can automate repetitive activities such as email marketing, social media scheduling, and contacting customers for feedback.
Any costs you incur from subscribing to software tools, such as a predictive dialer cost, will be balanced out by the increase in productivity and access to a wider network of customers.
When Should I Start Growth Marketing?
Right away! If you want to survive long enough to become a major player in your industry, an effective growth marketing strategy is critical to your success.
Experiment, analyze, and optimize, and you'll be able to grow your user base as well as look after existing customers throughout their journey. If you can balance the cost of acquisition with the customer lifetime value, you're onto a winner.
If you liked this article, be sure to follow us on Facebook, Twitter, and LinkedIn! And don't forget to subscribe to our newsletter!
1 Comment
tathastu

March 26, 2022

Great Work!!!