4 Ways Social Media Can Improve Your SEO Results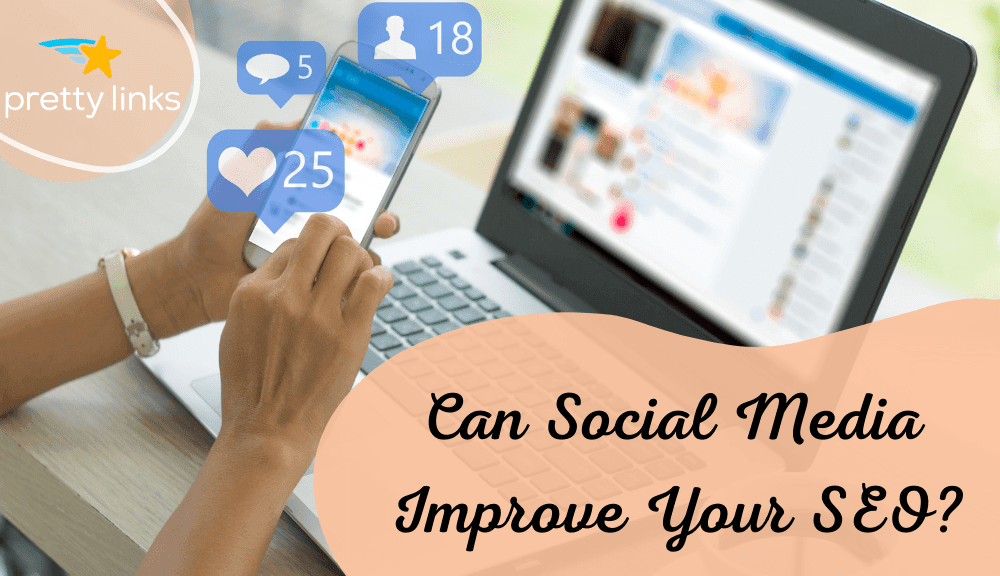 Search engine optimization (SEO) is a complex and ever-changing field. It can be hard to keep up with the latest changes and apply them to your website. Furthermore, getting SEO wrong can hurt your website's rankings and online visibility.
Fortunately, you can leverage social media to improve your SEO results. With the help of a strong social media strategy, you can attract more visitors, get additional shares and likes, and boost your search engine rankings.
In this article, we'll discuss four ways social media can help you improve your SEO results. Let's get started!
An Overview of Social Media SEO
SEO involves optimizing your website or blog for search engines. This process means making sure your content is easy to find and contains the keywords you want to rank for.
Google and other search engines use complex algorithms to determine which websites should rank first for each search query. These ranking factors include:
Page speed
Mobile responsiveness
Image optimization
Content length
Most of these SEO techniques will apply to your website. However, some off-page optimization methods can also boost your rankings. One of these strategies is social media SEO.
Social media SEO involves using social platforms to increase traffic to your website. It might sound similar to social media marketing. However, the SEO strategy focuses more on optimization techniques, links, and keywords than straightforward advertising.
In most cases, social media won't directly affect your search engine rankings. However, social media SEO can indirectly help by boosting your online visibility and brand exposure. We'll discuss these concepts further in a minute.
4 Ways Social Media Can Improve Your SEO Results
There are several ways social media can help improve your SEO results. Let's take a look at four of the most significant benefits!
1. Increase Backlinks
Backlinks are URLs from external websites that point towards your site. These links are essential for SEO because they show that other websites consider your content reputable and valuable.
The top-ranking Google result on any search engine results page (SERP) has almost four times more backlinks than other entries. Therefore, attracting these backlinks can push your website higher up the rankings.
Social media can also assist in your link-building strategy. You can take advantage of social platforms by including URLs to your content in your social media profiles, posts, and comments. Although these URLs won't count as backlinks, they can prompt users to click on them and reach your site.
We also recommend making your content easily shareable by using social media buttons on your site: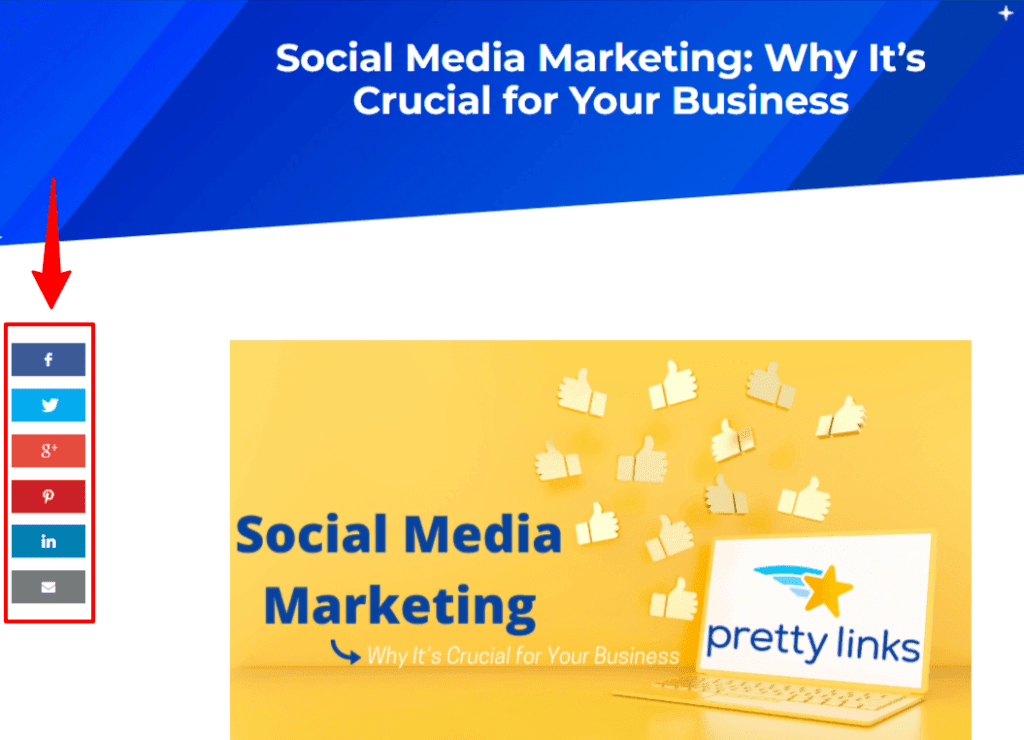 Promoting your content across social media can attract the attention of other high-quality sites. You can even reach out to businesses via social platforms and ask them to include your URLs in their content and share your posts.
2. Improve Local SEO Results
Local SEO is the process of optimizing your website for local search results. It involves including keywords in your content that are relevant to your business and its location.
Local SEO is essential because, according to Google, 30% of all mobile searches are related to location. Furthermore, 76% of people visit a business within a day of searching for something nearby.
When users look for businesses in their areas, social media pages are often the first results in the SERPs. If you include your location and contact details within your social media profiles and posts, you can appear in location-based searches and attract new customers.
We also recommend registering your company with Google My Business. When customers type in a location-based search term, they'll be able to see your business on a map, along with its contact information and consumer ratings:
Keep in mind that local SEO is most relevant to brick-and-mortar businesses. If you only have an online presence, this tip might not apply.
3. Increase Your Brand Visibility and Reputation
When you post great content on social media, it can improve your brand visibility. Users who find informational and relevant content on your social media profiles might be more inclined to visit your main website.
Although this benefit won't affect your SERP rankings, it can attract organic traffic from social media platforms. As such, it can still build your online presence over time.
Additionally, reviews on social media can make or break your online reputation. Many platforms enable users to leave their feedback about your business: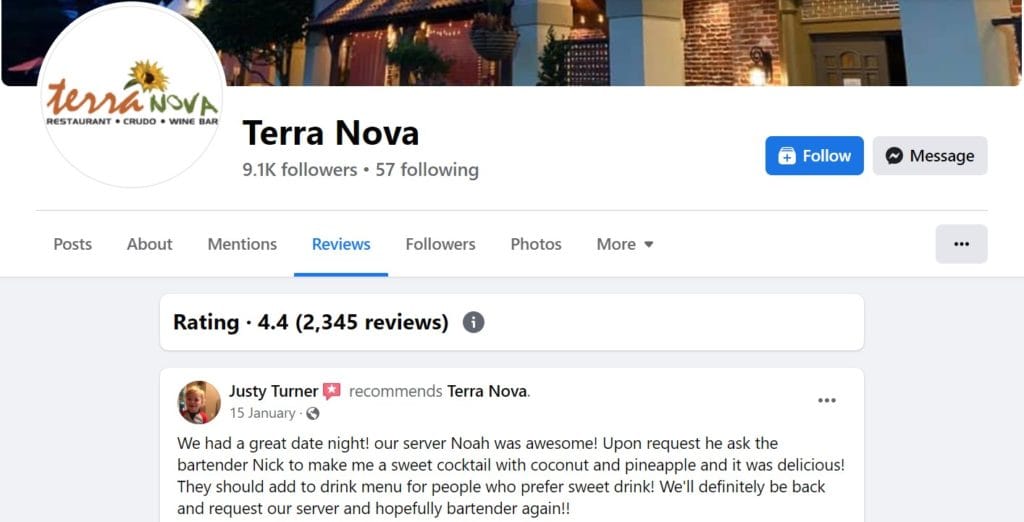 Enhancing your online reputation won't directly impact your SEO rankings. Still, using social media in this way can have wide-reaching benefits.
According to Semrush's 2021 Local SEO Rankings Study, 84% of people trust reviews as much as recommendations from friends. Therefore, it's essential to make sure you're actively asking for feedback on social media and responding to it.
Although positive reviews are ideal, you might receive negative feedback from some customers. Fortunately, responding publicly to bad reviews can usually mitigate the damage and show users that you care about customer service.
4. Rank Higher in Some Search Engine Results Pages
Bing is the second most popular search engine worldwide, with more than 12 billion monthly search requests. Furthermore, it considers your social media presence as a direct ranking factor.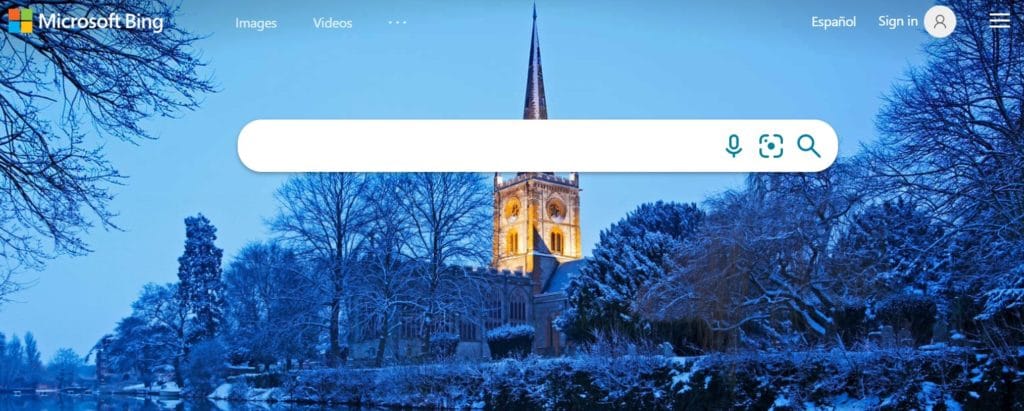 Bing's algorithm considers several social media factors, such as shares, likes, and followers. If you can attract a significant following and high engagement rates on social media, you can move up the Bing SERP rankings.
Moreover, Gary Illyes from Google has stated that "The context in which you engage online, and how people talk about you online, actually can impact what you rank for". Therefore, having an active social media presence can potentially boost your SEO efforts in Google results too.
However, Bing warns against social media schemes, such as "auto-follows". This is when you use a program to follow many people on social media, hoping they will follow you back. Using auto-follow can negatively affect your rankings, harm your reputation, and even lead to social media platforms taking down your profile.
Conclusion
Social media is an underrated yet powerful tool that can help improve your SEO results. If you're not using social media to its full potential, you could be missing out on an excellent opportunity to enhance your website's rankings and visibility.
To recap, here are four ways social media can improve your SEO results:
Increase backlinks.
Improve local SEO results.
Increase your brand visibility and reputation.
Rank higher in some search engines.
Do you have any questions about social media SEO? Let us know in the comments section below!
If you liked this article, be sure to follow us on Facebook, Twitter, Pinterest, and LinkedIn! And don't forget to subscribe in the box below.