Link Building: How To Start And How It Helps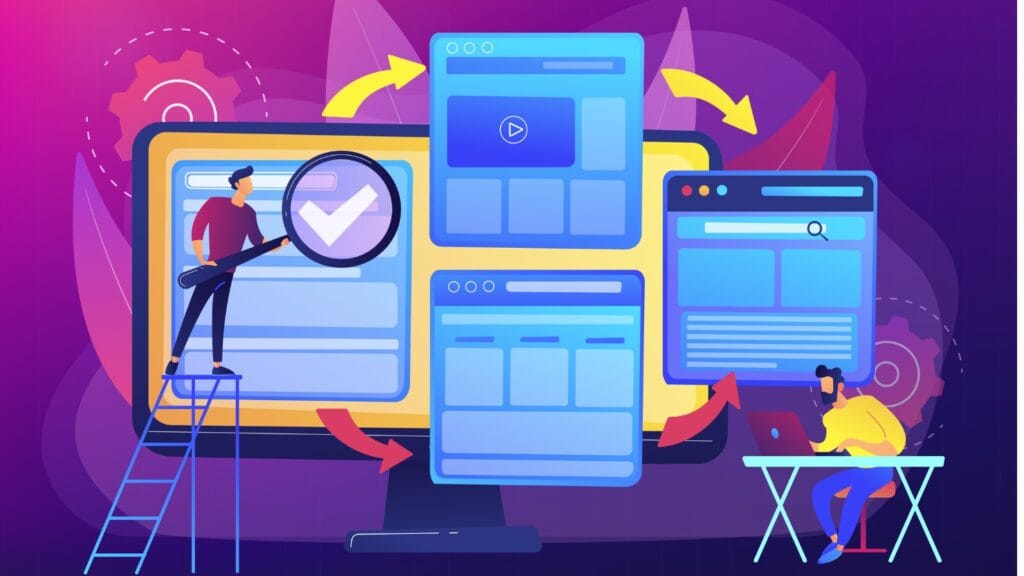 As an online business owner, you know how big a role SEO plays in the success of your affiliate website. You probably also know that many different factors go into creating and executing a successful SEO strategy, and that it's easy to become overwhelmed with all of the methods and tools available to achieve this.
However, one often-overlooked and highly effective SEO method is the art of link building. Link building takes some elbow grease to implement, but it's one SEO strategy you can use to reach new audiences and take your online business to new heights.
In this post, we'll go over what link building is and why it's important. Then we'll give you a few things to keep in mind when you're ready to start implementing this practice in your online business.
Manage your links with ease using Pretty Links – try it out today!
What Is Link Building?
Link building is the activity of getting other websites to link to pages on your website in order to give your website a higher ranking in search engines. In many cases, these links to your site reside within the blog posts of outside websites.  
When link building, it's crucial to acquire links from high-ranking websites to ensure your own boost in ranking. It's not worth your time to generate tons of low-quality links (and it can even hurt your site ranking). To benefit your SEO efforts, it's always better to cultivate a few high-quality links than a ton of poor-quality ones.
Why Is Link Building Such A Big Deal?
There are several reasons to make link building a significant part of your online business' SEO strategy, including:
Higher Rank – As mentioned above, you can easily get a boost in the search engines when you link to another website. When Google, Bing, Yahoo, or any search engine notices your links on other websites, they're triggered to give your website more visibility and push you up in the ranks. Again, make sure that the sites you're linking to are authorities on their topics. It's better to connect to a few high authority websites than several low traffic and low-quality sites.
Building Relationships – Link building is also a great way to network and build relationships with other online business owners. In your research for ideal places to reach out to, you'll find several different websites that can help you in your efforts and build a gateway to more opportunities to collaborate in other ways.
Driving Traffic – Not only can a link placed on another website help with ranking, it can also help drive additional traffic to your website.
Building Brand Relevance and Credibility – Building links on websites that correlate with your brand keeps your business relevant and on peoples' minds. It also builds credibility with your current and new audience members by showing that your business was important enough to be mentioned by relevant companies.
How To Get Started With Link Building
Are you ready to dive in and starting pursuing link building for your small business? Here are a few things you can do to get started.
Define And Set Your Goals
Before anything else, you need to define and set your goals. Creating and fully understanding the goals behind your link building strategy or any online marketing effort will increase your chances of successfully reaching significant milestones in your business. 
Find What Makes You Attractive
Now that you have your goals set, it's time to figure out what makes your online business attractive. What is your highest quality content? How is that content relevant to the website you're trying to connect to? Whether it's a podcast episode, strong blog post, or survey data package, leading with this content will make brands more interested in you and interested in linking back to you.
Identify Your Target Audience
If you already have your goals in mind, you'll now be able to identify your target audience and map out a game plan to get in front of them. Taking time to write down a few keywords and doing a quick Google search will help you find websites and even content topics that will pertain to and interest your target market. Remember, when it comes to link building, the more specific, the better. This is not necessarily the time to cast a wide net. You never want to waste any links.
Don't Over-Complicate Outreach
Finding websites that you can reach out to is already a task in itself, so the last thing you want to do is make reaching out to these online businesses harder than it has to be. Many online companies are extremely busy and pressed for time, so don't ramble or make the email hard to decipher.
Write great outreach emails. Keep your messages short, sweet, and straight to the point, while also letting prospects know that you love what they have to offer and that you think your link will help them build even more value. Also, be sure to personalize the email with the name of the website's owner or contact, and include your name and contact information so they can visit your website and learn more about your brand.
Take your affiliate marketing efforts to the next level with Pretty Links!
Final Thoughts
Many small business owners often overlook link building in their SEO efforts because of the amount of work and time involved in the process and incorrectly believe that link building isn't worth the time.
However, link building is easily one of the most helpful parts of your SEO strategy that can earn you passive website traffic and potential leads long after the work is done. We hope the tips and information we've provided above will inspire you to pursue link building as a part of your SEO strategy.
Are you currently practicing link building? How has it helped your business?