How to Prepare Your Online Business for Holiday Shoppers (5 Tips)
The holiday season is one of the busiest times of the year for eCommerce. Whether you're selling affiliate products through your blog or your own goods in an online store, you'll need to prepare for the extra traffic and unique marketing strategies that come with holiday shoppers.
However, preparing your online business for holiday shoppers doesn't have to be complicated or time-consuming. With some planning, you can ensure that you're ready for the holiday rush.
In this article, we'll examine why you must get ready for the holiday period. Then, we'll give you 5 tips on how to prepare your online business for the holiday rush. Let's jump in!
Why Your Online Business Needs to Prepare for the Holiday Season
More people are shopping online than before, and they're looking for great deals on gifts. US retail ecommerce holiday sales will grow 15.5% to reach $236 billion this year. Furthermore, 51% of US consumers will start their holiday shopping before Thanksgiving.
You'll need to prepare your website for this upsurge in traffic and customers if you want to increase your sales during this period.
There are 3 primary concerns for an online business during the holidays:
How well will your website perform under heavy traffic?
Can your staff operate effectively under stress?
What marketing goals will you focus on to attract holiday shoppers?
Fortunately, you can address all of these concerns with a bit of preparation. Read on to learn how!
How to Prepare Your Online Business for Holiday Shoppers (5 Tips)
Here are 5 tips to help you prepare your online business for holiday shoppers!
1. Prepare Your Website for Heavy Traffic
One of the biggest challenges during the holiday season is dealing with increased traffic on your website. If you don't prepare for these surges, your website could slow down significantly and harm the user experience (UX).
Fortunately, you can do a few things to prepare your website for heavy traffic. For instance, you could use a content delivery network (CDN) like Cloudflare to speed up your loading times through a system of worldwide servers.
You may also consider using a caching plugin such as WP Super Cache. It creates copies of your website's files so that content loads more quickly for return visitors:
However, ensuring you have a high-quality hosting plan is the most effective way to handle a surge in traffic. Your goal should scale to meet increased demand so your website doesn't crash when traffic spikes.
We recommend checking out SiteGround for its high-performance packages and server autoscale settings.
2. Train Your Staff to Handle Holiday Shoppers
Another significant challenge during the holiday season is ensuring your staff can handle the increased workload. This is especially true if you sell physical products. If you don't prepare, your team could make mistakes, and your customers could have negative experiences.
To avoid this, it's essential to train your staff in advance. They should know how to use your eCommerce platform and deal with increased customer inquiries.
Make sure that everyone knows their roles and that they're comfortable with the extra workload. You might even design a training course with MemberPress Courses to get all your staff on the same page: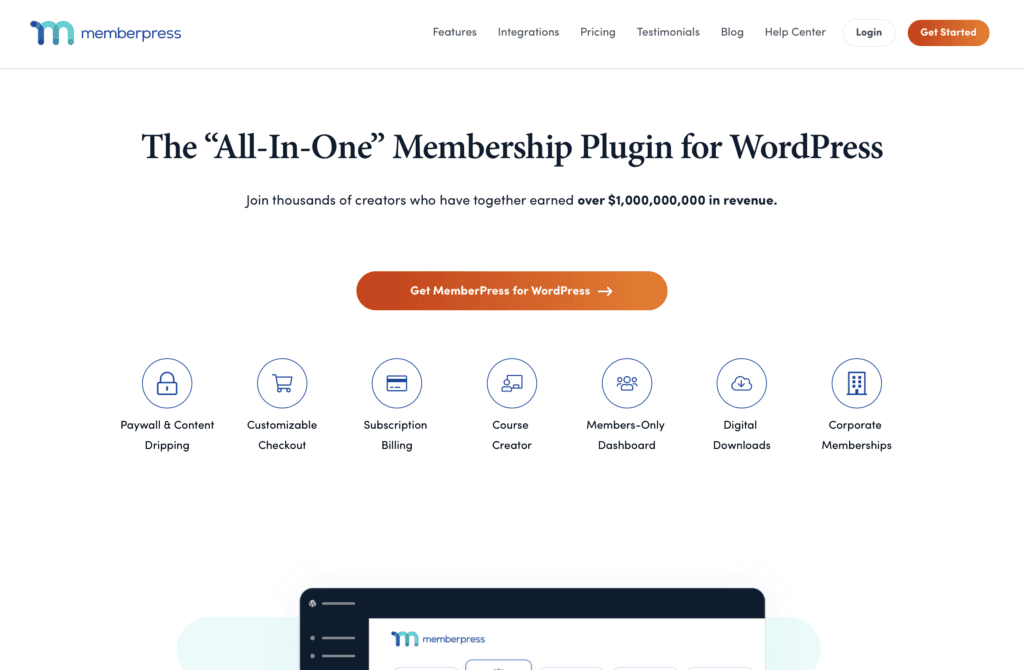 It can also be helpful to hire temporary staff for the increased demand. Signing them up for your online course will ensure they're up to speed with your full-time team in no time!
3. Plan Your Marketing Strategy in Advance
Your online marketing strategy is essential to preparing for the holiday season. We recommend customizing your advertising to your target audience and offering seasonal items to incentivize more purchases.
You can do a few things to prepare for the holiday season. For example, you might use a landing page builder to create a holiday-specific landing page. This can showcase your seasonal deals and attract new customers.
It's also essential to ensure that your email campaign is ready. You can benefit from preparing your holiday-themed emails and promotions in advance so that people have time to shop.
Finally, you might consider designing a holiday-themed social media campaign: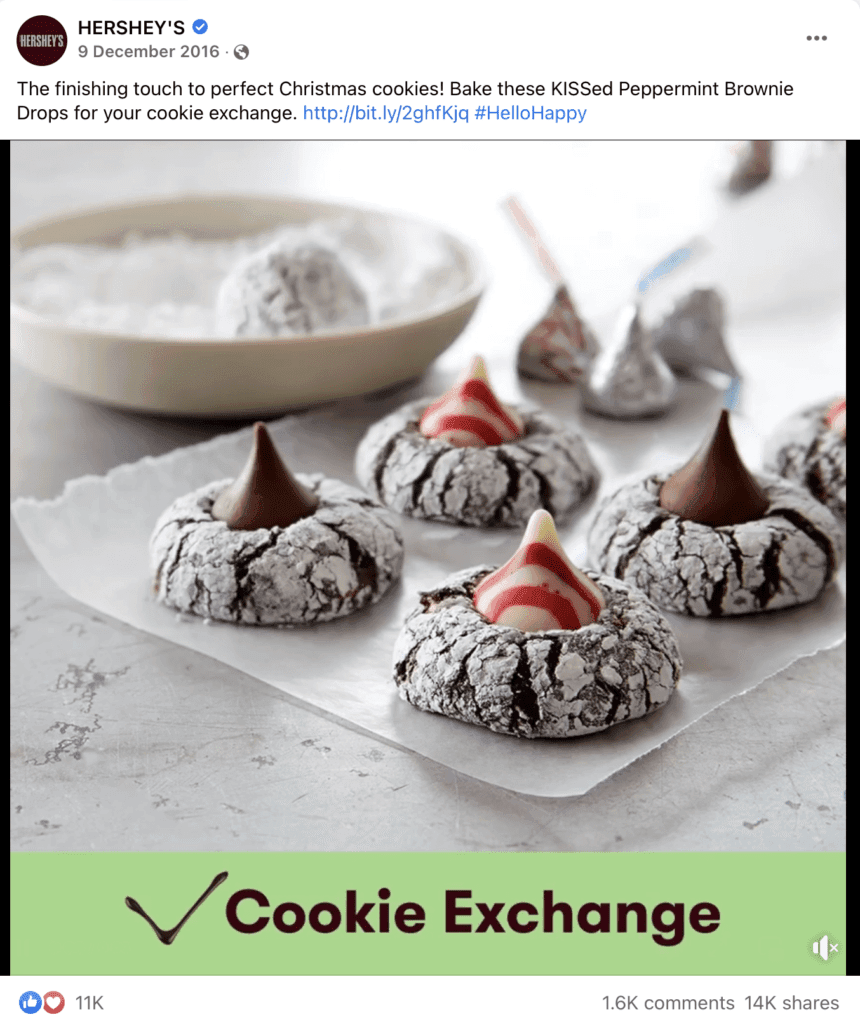 A social media campaign can generate excitement and get people talking about your brand. You can use hashtags, run competitions, and offer discounts to engage your audience.
Remember, you'll want this campaign to look as attractive as possible, so consider shortening your links with our Pretty Links plugin. Creating concise and attractive URLs can make your campaigns look more legitimate and enhance your branding.
4. Make Sure You Have Enough Stock
You'll need to ensure that you have enough products to meet the increased demand during holiday periods. Therefore, we recommend ordering stock a few months in advance. You'll need to factor in increased demand, shipping times, and backorders.
After all, it's better to be cautious and have too much inventory than too little. You can always sell surplus stock at a later date.
It's also vital to make sure that your stock is well-organized. This organization will make it easier for your staff to find what they need and minimize the risk of mistakes.
A good inventory management system such as WP Inventory Manager can help: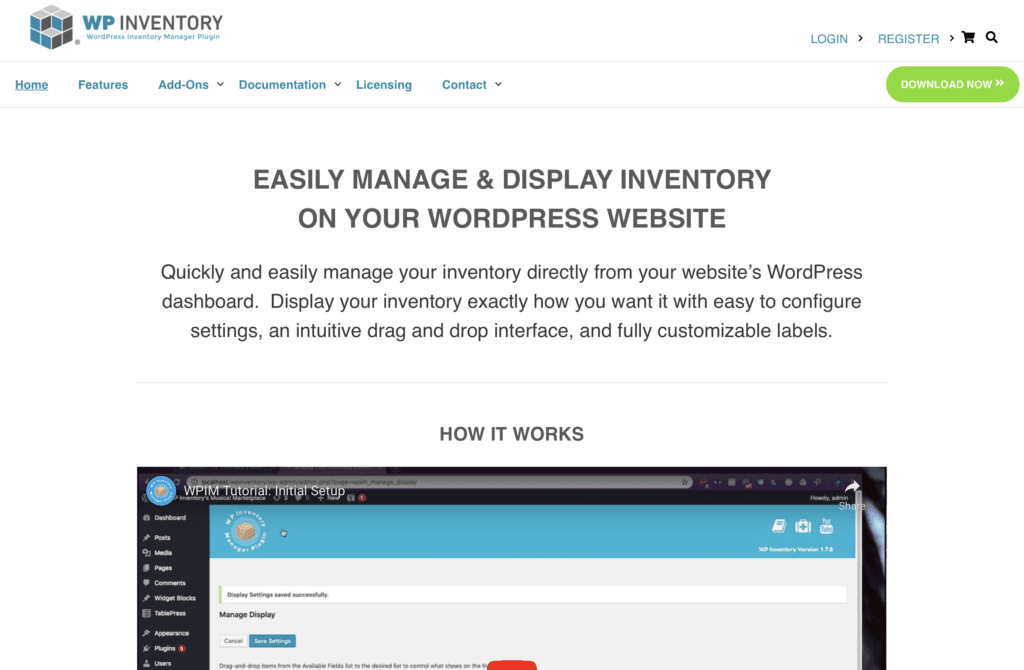 WP Inventory Manager is an inventory management plugin for business owners and freelance professionals. It's user-friendly and makes it easy to keep track of your inventory levels, order products, and manage your stock from your WordPress dashboard.
5. Offer Gift Cards and Discounts to Holiday Shoppers
Finally, offering gift cards and discounts will likely attract holiday shoppers. You can list gift cards for purchase on your website or in your store, and make sure they're easily redeemable. Gift cards are popular during holidays and will ensure future sales from your online store.
Additionally, consider offering holiday-themed discounts on your products and services to entice seasonal shoppers. You might even set up a rewards program to encourage customers to return after the holiday period ends.
MyCred is a powerful tool for managing your customer loyalty and rewards program. This plugin makes it simple to keep track of your customers' points, give out rewards, and keep users engaged: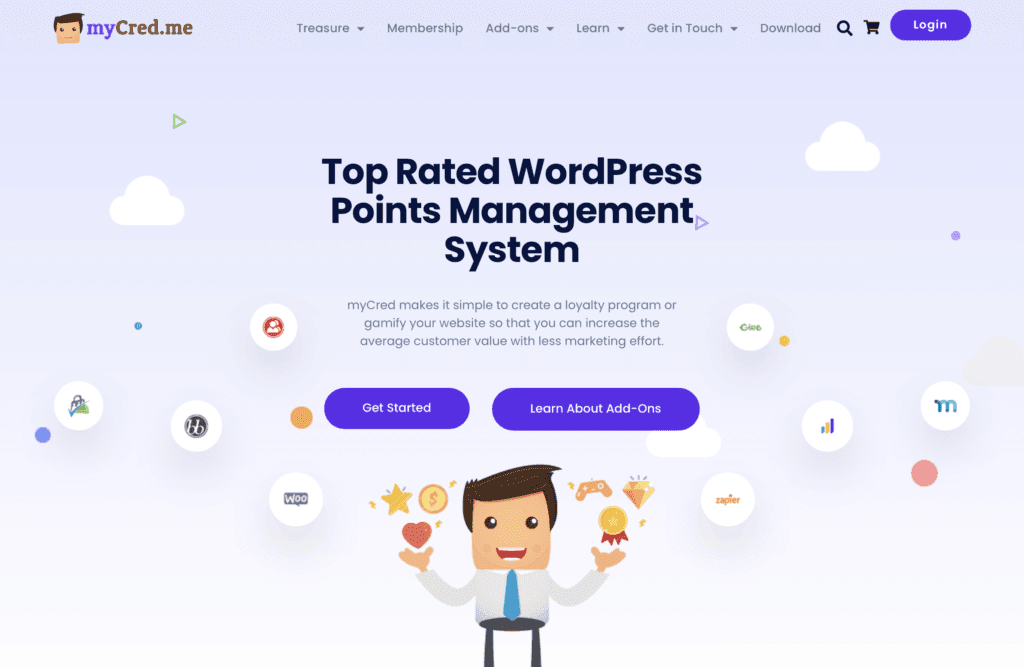 If you have a loyalty program, ensure it's well-advertised on your website with its own landing page or banner. You could also offer special holiday-themed rewards to increase signups.
Conclusion
The holiday season is a great time to grow your online business, but it comes with its challenges. However, following the tips in this article, you can ensure that your company or blog is prepared for the festive period.
In this article, we gave you five tips to prepare your online business for holiday shoppers.
Prepare your website for heavy traffic.
Train your staff to handle extra orders.
Plan your marketing strategy.
Make sure you have enough stock.
Offer gift cards and discounts.
Do you have any questions about preparing your online business for holiday shoppers? Let us know in the comments section!
If you liked this article, be sure to follow us on Facebook, Twitter, Pinterest, and LinkedIn! And don't forget to subscribe in the box below.