How to Broaden Your Brand Awareness and Attract New Customers with Online Communities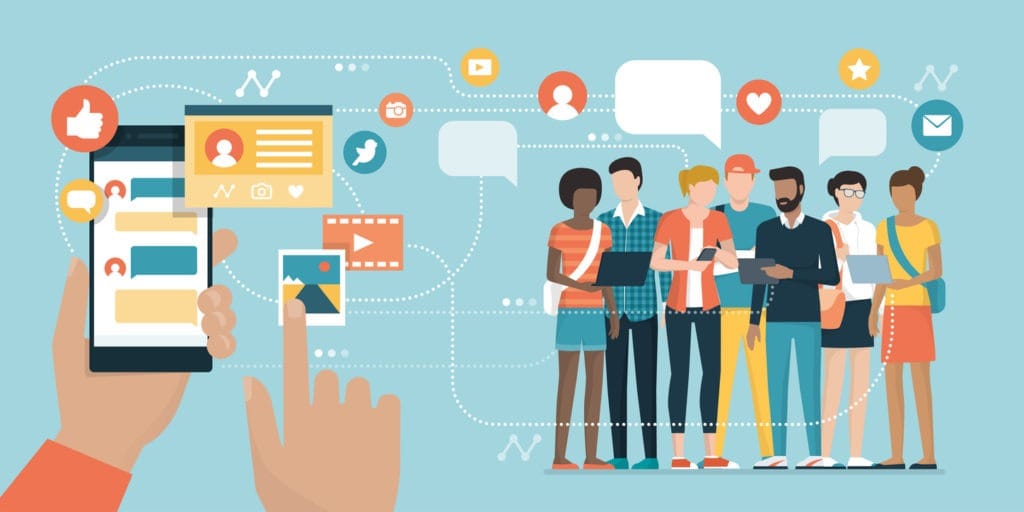 You can't run a successful business standing by and hoping customers will notice you. You'll likely need to grow your audience and strengthen your brand awareness. However, this can be a long and confusing process.
Connecting with customers through online communities can streamline this process. Online networks link your business with an audience that shares your interests. Positive engagement in communities builds trust with your clients and can increase your revenue.
In this article, we'll explore a few different types of online communities and what benefits they can bring to your business. You'll then learn how to start your own community and grow it using our Pretty Links plugin. Let's get started!
What are Online Communities (and Why You Should Consider Making One)
An online community is a group of people with shared interests or values who use the internet to communicate. These networks exist on many platforms, such as Facebook: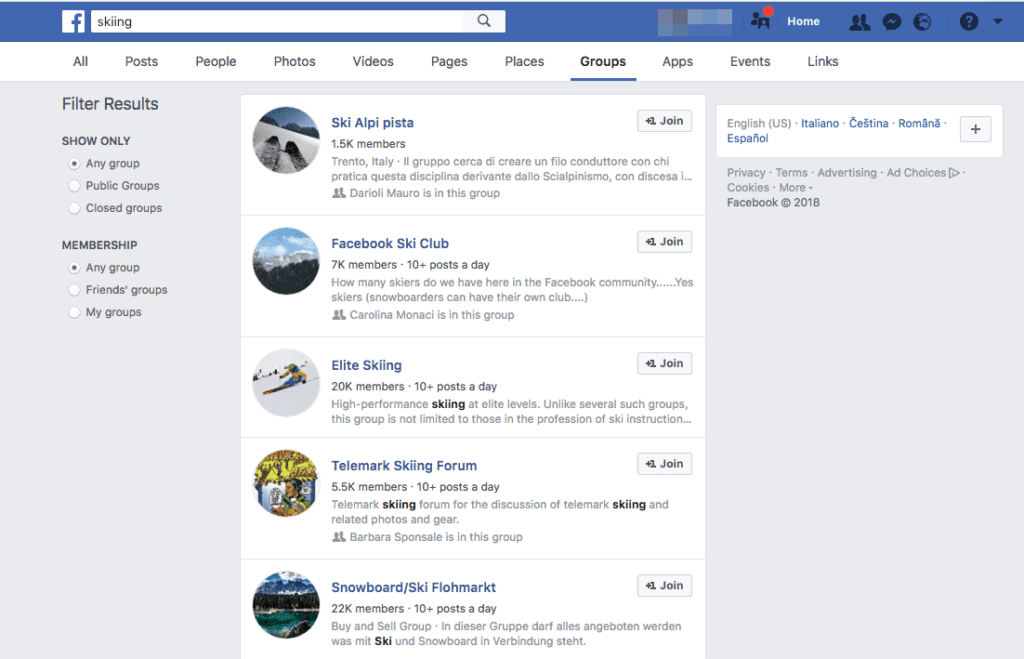 There are also membership-based online communities with application processes for members. You'll need approval from the community or pay a subscription fee to join: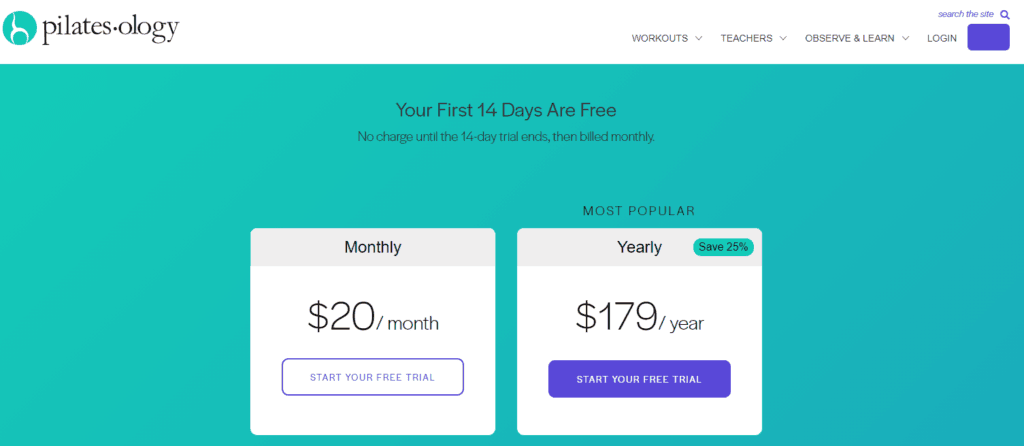 Online communities offer support for people who need help and let members discuss ideas and share opinions. Additionally, they can help advocate ideas and spread awareness.
Furthermore, online communities are great for your bottom line. Nearly two-thirds of businesses saw revenue increase when they engaged with a web-based network.
If you can develop your community, there is a great potential for engagement with your audience. You can also hear opinions about your products or services. With this feedback, you can modify your offerings and create a better user experience.
For example, the Deezer community asks members to submit their ideas for the music platform: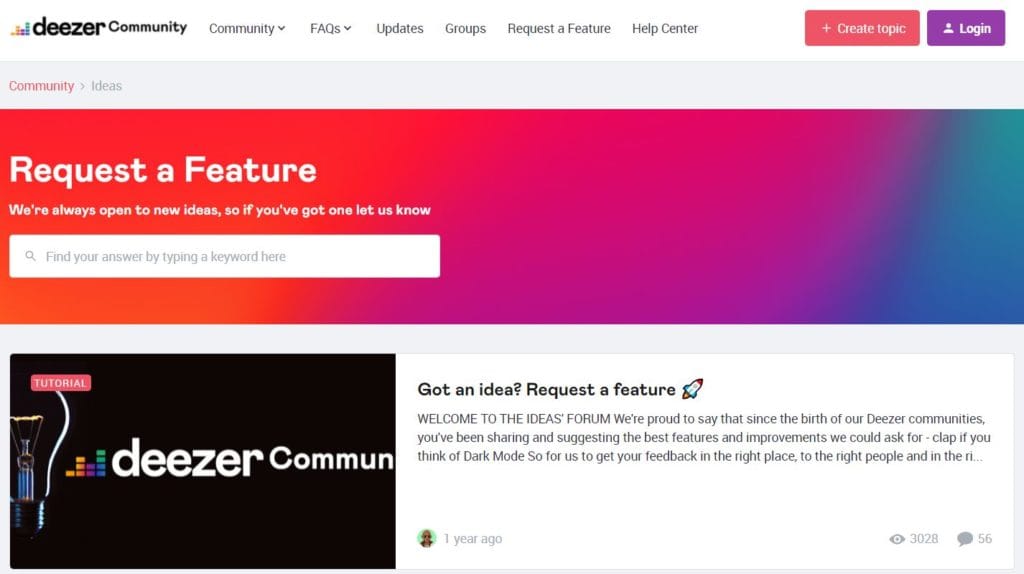 Moreover, interacting with community members can help show off your expertise. You can create trust by solving your customer's problems. In turn, you can transform your casual users into loyal clients.
How to Start and Grow Your Own Online Community (In 4 Steps)
Now that you understand the benefits, here's how you can build your online community in four simple steps.
Step 1: Plan Your Community
Your community is unlikely to succeed without a plan and purpose. Creating a detailed map of your online network ideas can help you focus on what your brand can bring to your members.
You might like to ask yourself the following questions:
How many members do you want in your community?
What purpose will your community have?
What are the goals for your community?
How will you offer value to your members?
What experiences will you provide for your community users?
Next, you'll need to decide where you will host your community. A small group of professionals may prefer interacting through a chat medium. If you want hundreds or thousands of members in your network, you'll need a bigger platform.
For example, you could create a members-only area of your site with the MemberPress plugin: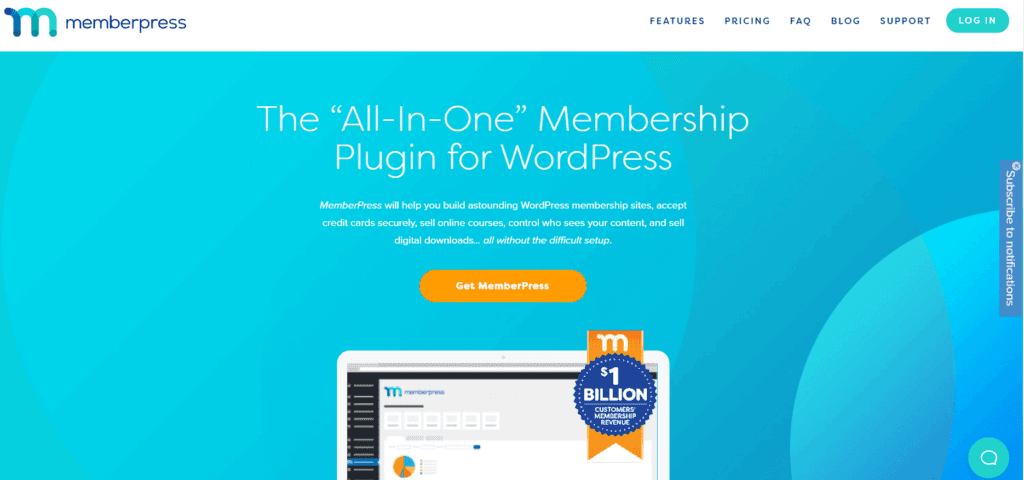 Finally, you should think about the target audience of your online community. You should consider collecting data with demographics, interests, and the needs of your customers.
For example, you can gather customer data through surveys using a service such as Ask Your Target Market (AYTM):

Using data, you'll be able to tailor your network to its intended users. As such, it's more likely to be successful.
Step 2: Define Community Rules and Guidelines
Every online community needs guidelines for its members to follow. It helps to create a safe, welcoming environment for all of your users. It also establishes a clear framework of how your network will function and advises members on the tone of the space.
When members sign up for your community, they will agree to the ground rules. If they break them, administrators can dismiss users from the group: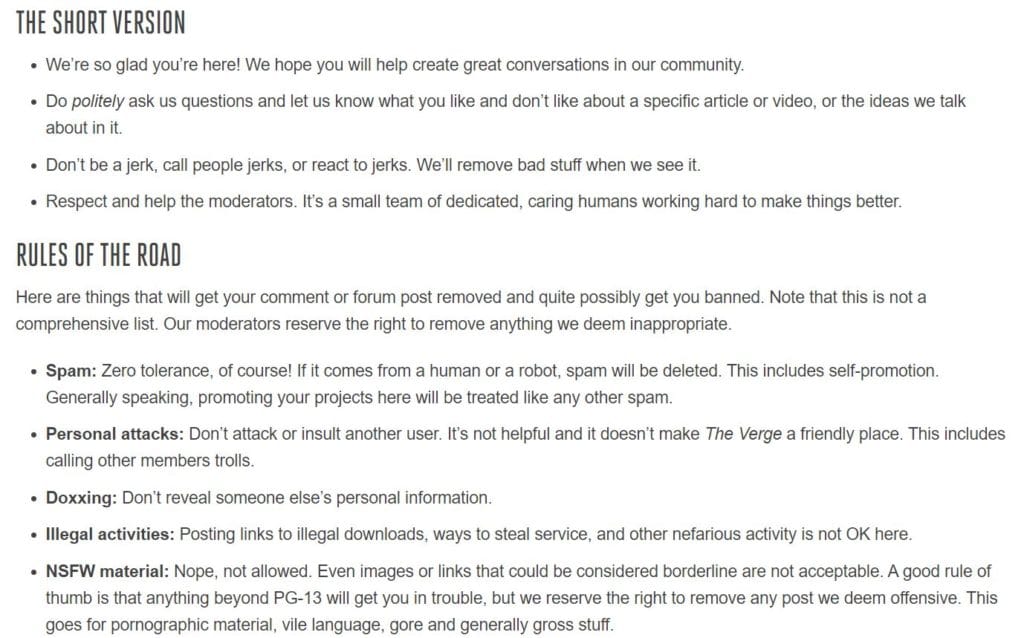 For example, you may like to restrict profanity and argumentative or hostile language. You might also need to consider if you will allow members to promote their products and services within your online community.
Ideally, you'll want to strike a balance with your guidelines. You want to afford enough freedom that members can express themselves and explore new ideas. However, you also need to ensure members feel comfortable and non-threatened.
Step 3: Set Up Your Community
The next step is creating your community site. Here is when you'll set up your member login process and test it to make sure it works.
You should also consider defining roles and expectations for your staff. Appoint a manager and select team members to run the day-to-day operations.
For example, you'll need to designate who is in charge of moderating posts, dealing with arguments between community members, and keeping spam out of your forums. You'll also need staff to create and upload your content according to your schedule.
Finally, make sure your community is on-brand. Many platforms enable groups to add business logos and profile pictures. You'll also want to match your community's tone to your business. If your company website is professional, your network should be too: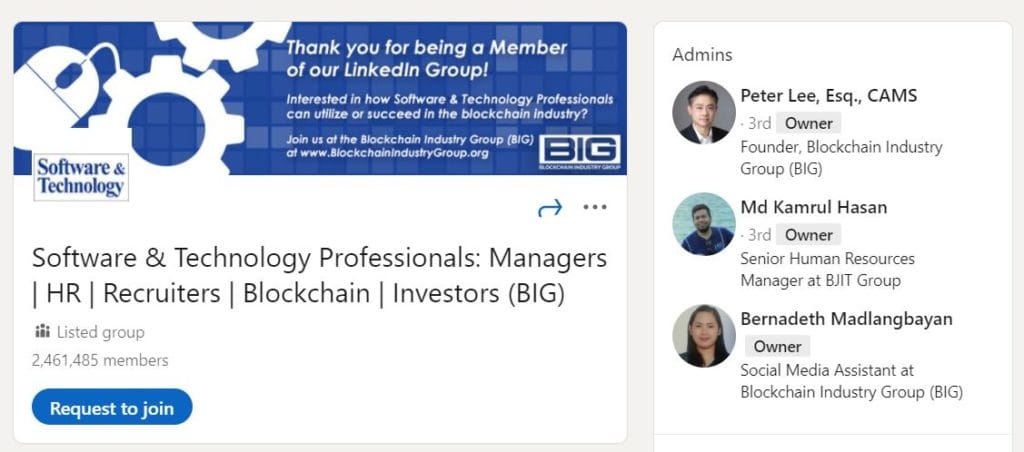 We also recommend testing your community before you launch to customers. Work out any bugs or glitches to ensure your site functions smoothly. Consider using a soft opening by inviting a small group of users to try out your network before letting more people in.
Step 4: Grow Your Community
In most cases, your community will not grow quickly on its own. You'll need to take steps to promote your community and encourage your members to participate.
You can use the resources you already have on hand. Find contact information from customers on your email list and people that interact with your company on social media. You can ask them to join your new community.
You should also consider creating a content schedule. If members find your posts valuable, they'll likely keep using your community. Don't cram your network with unhelpful or off-topic posts. Instead, consider publishing high-quality information and content related to your business.
Additionally, make sure you're posting content consistently. When users know what to expect, they're more likely to return.
Finally, you can use our Pretty Links plugin to grow your community and increase revenue. It enables you to convert long and unwieldy URLs into short, attractive, and informative links: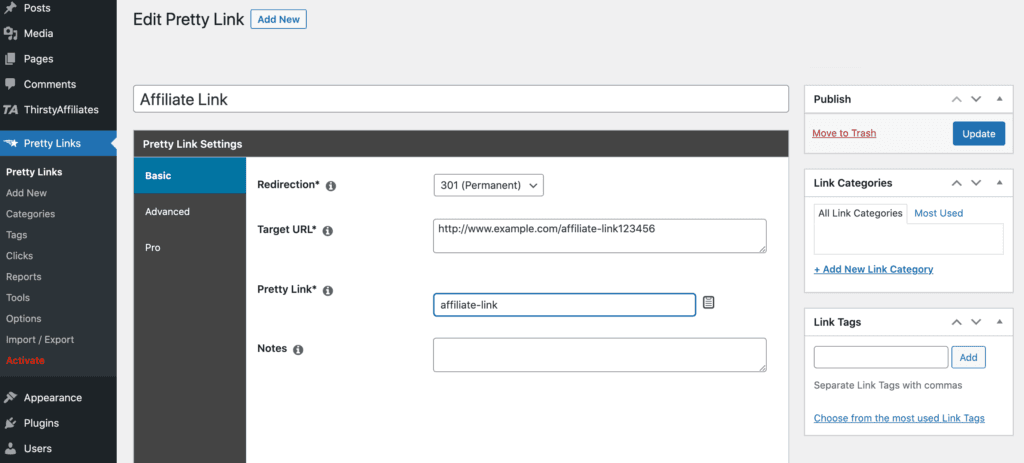 For example, you can create a new URL for your community site. Then, you can promote it across your social media and marketing platforms. As such, you can attract new users and build your network.
Conclusion
Finding new and loyal customers for your business isn't easy. By building an online community, you can connect with more of your target audience, increase brand awareness, and promote your products.
To build and grow your own online community, you'll need to:
Plan your online network.
Define your community's rules and guidelines.
Set up your community.
Grow your online network.
Do you have any questions about building an online community? Let us know in the comments section!
If you liked this article, be sure to follow us on Facebook, Twitter, Pinterest, and LinkedIn! And don't forget to subscribe in the box below.