How to Become an Influencer as a Small Business Owner (In 3 Steps)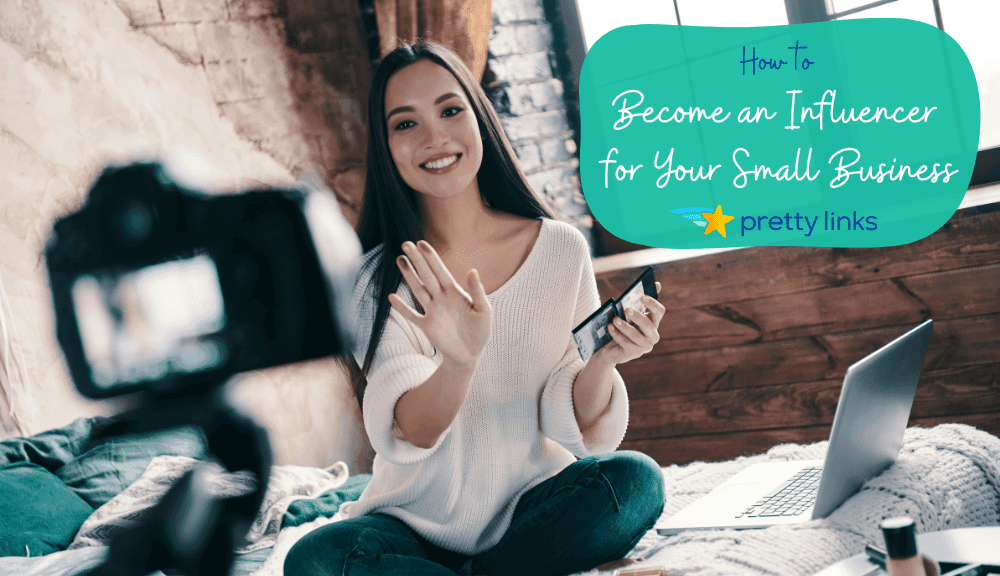 Influencer marketing is a great way to grow the visibility of your small business. But depending on the influencer, this partnership can also come at an expensive cost.
The good news is, just about anyone with a social media presence can become an influencer. As a small business owner, you can be the face of your own brand. By understanding why influencers are such effective marketers, your small business can use the same methods to expand your audience. 
In this article, we'll look closely at influencer marketing and how it works. Then, we'll show you a few tricks on how to become an influencer as a small business owner.
An Introduction to Influencer Marketing
Big changes are happening in the marketing world. Many companies are shifting their focus from traditional avenues like television and radio commercials to social media posts and influencer partnerships.
As more people move online to consume content through YouTube, Spotify, podcasts, and video streaming platforms, there's less demand for cable TV and radio. Therefore, it might be time to switch your advertising strategy.
The booming creator economy offers ripe opportunities for marketing through social media influencers. These content creators have the attention of large audiences (potentially millions of followers) that your business can use to increase its visibility.
In addition to partnering with influencers, many businesses have become influencers themselves by creating shareable content on social media sites. There are countless ways to extend your reach. Still, generally, companies rely on their expertise to create informative or entertaining content.
Some companies do this directly, while others put forth a company face or mascot, like Progressive's beloved Flo: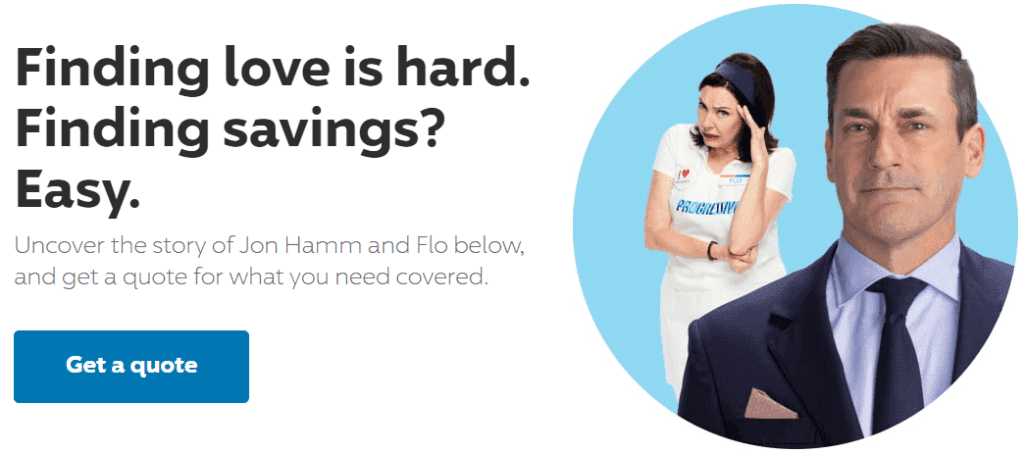 While this concept isn't entirely new to marketing, it's being used in new ways. Rather than investing a lot in sponsored posts from established influencers, your small business can save money by becoming your own influencer.
How to Become an Influencer as a Small Business Owner (In 3 Steps)
Almost anyone can become an influencer, even small business owners. The trick is to be patient and consistent with posting content while slowly gaining traction and building a following.
Here are 3 main steps to becoming a social media influencer.
Step 1: Establish a Social Media Presence
Influencers need a strong presence online to build a following. Popular social media platforms provide ample opportunities to attract new followers.
However, you'll first need to choose the right social media site for your audience. The type of content you create will help determine which platforms you should focus on.
Facebook is a viable option for most small businesses due to its popularity. With nearly 3 billion active users, the platform is hard to ignore. However, Facebook lacks the focus of other social sites. While many influencers have a presence on Facebook, it is generally not their primary focus: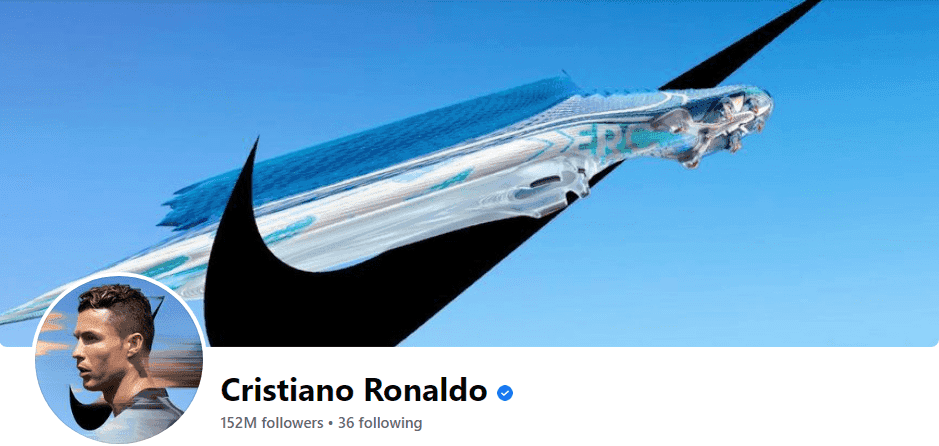 Alternatively, Instagram is typically regarded as the most successful platform for influencers. The platform focuses heavily on visual content, namely pictures. Additionally, Instagram's Snapchat-inspired Stories and TikTok-inspired Reels have bolstered its marketing potential for multimedia content.
Furthermore, TikTok is hot on the heels of Instagram's success. The breakneck growth of this short video platform has given many users a shot at internet stardom:
However, TikTok attracts a notably younger audience, which may play into your decision when choosing where to share your content:
YouTube is another popular platform for influencers, ideal for longer videos. It offers direct monetization potential and is the most popular website after Google.
Depending on your area of expertise and the content you create, combining a few of these platforms could be ideal. For example, Facebook and Instagram are best for maximum reach.
Alternatively, you might use TikTok to attract followers with short, attention-grabbing videos and YouTube for long-form how-to videos. Creating content across multiple platforms is rarely a bad idea unless you're stretching yourself too thin.
Step 2: Produce Content to Expand Your Reach
Naturally, the next step is to start creating content. However, before you dive in, we recommend taking a moment to plan your content strategy.
You'll need to design content that appeals to your target audience. We also recommend using keyword and trend research to find the most relevant ideas for your social media content. Additionally, it's worth investing in a high-quality camera and editing software to ensure that your content looks appealing and interesting.
You can attract more followers by posting regularly (and when your audience is online). Additionally, consider asking questions within your content to prompt readers to comment on your posts.
Once you've created a few social media posts, you can track their performance to optimize your success. For example, using Instagram Insights, you can identify the content and post times that produce the highest engagement: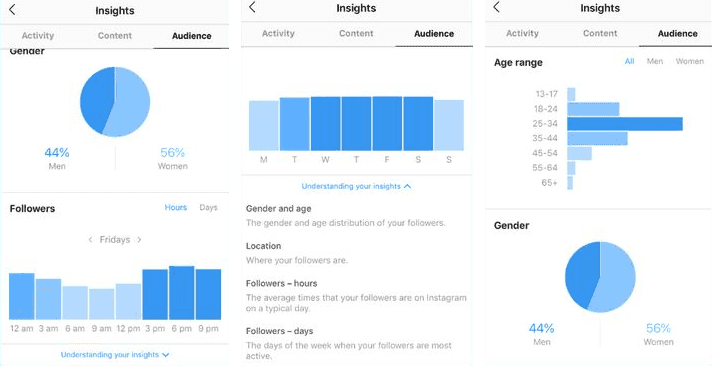 Tracking your success will help you update your strategy and increase your shares and followers. You might also get a better understanding of your target audience to adapt your content accordingly.
Step 3: Leverage Your Reach for Marketing Purposes
Once you have built up a sufficient following, the last step is to leverage your influence. Ideally, you will sell your small business's products and services directly to followers. A marketing strategy can help you direct your focus and stick to a marketable niche.
For example, you could use your influence for awareness campaigns related to your niche. Levi does this by promoting sustainable shopping (which shows off the business's environmental and ethical values):
Furthermore, if you're using your influencer status to promote your small business, it's worth creating a wide variety of posts. You might film tutorials on how to use your products, compare your offerings to other popular products, and generally advertise what your company stands for.
However, be mindful not to purely promote to your audience, or you could turn them off with your hard-selling tactics. Creating some entertaining posts and informative content can provide essential balance.
Conclusion
The booming creator economy is shifting how modern businesses use digital marketing. Influencers are experts in social media marketing, making them valuable assets for companies looking to grow their audiences.
However, rather than hiring an influencer to promote your small business, you can become one yourself! To become an influencer as a small business owner, just follow these steps:
Establish a social media presence.
Produce content to expand your reach.
Leverage your reach for marketing purposes.
Do you have any questions about becoming an influencer as a small business owner? Let us know in the comments section!
If you liked this article, be sure to follow us on Facebook, Twitter, Pinterest, and LinkedIn! And don't forget to subscribe to our newsletter!