5 Easy Ways for Stay-at-Home Moms to Make Money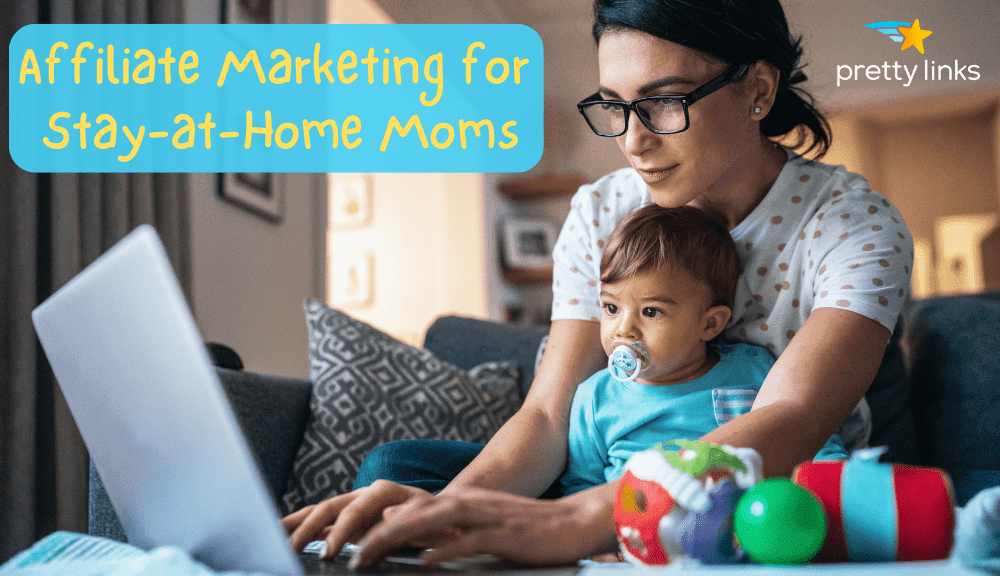 If you're a stay-at-home mom blogger, you probably already know how difficult it can be to balance writing and taking care of your family. Attending to your kids while working from home is like having two jobs, and it can be frustrating if you're putting in a lot of effort without making any money.
Fortunately, affiliate marketing offers a simple way to make money while looking after your children. Businesses will pay you for each customer that you refer. While it's no get-rich-quick solution, this strategy can have a big payoff in the long run.
In this post, we'll discuss why affiliate marketing is a great option for busy parents. Then, we'll look at 5 affiliate programs for mommy bloggers. Let's dive in!
Why Affiliate Marketing is a Great Option for Stay-At-Home Moms
Affiliate marketing is when a company pays a commission to bloggers and content creators on sales generated from referrals. This business model enables you to work from anywhere in the world – all you need is a computer and a stable internet connection.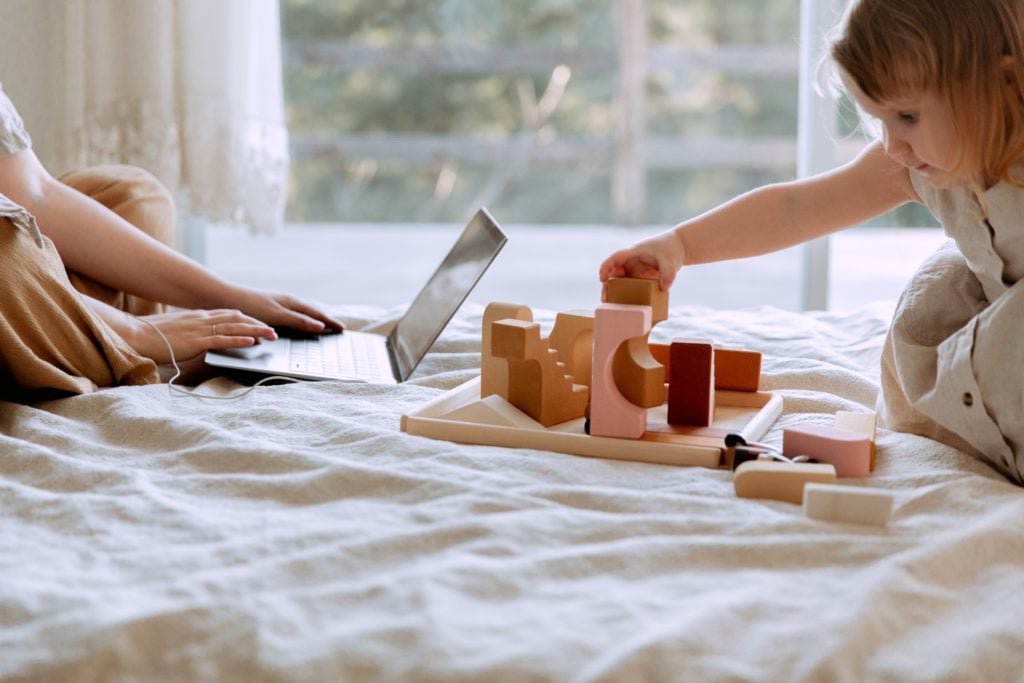 If you're a stay-at-home parent blogger, affiliate marketing could help you take your blog to the next level. You could earn money by promoting products that your audience would be interested in.
Additionally, you could use a tool like our Pretty Links plugin to manage your affiliate links more efficiently. Pretty Links lets you create short and memorable URLs for your products. It can also help you track the performance of your links, so you'll know which items are generating the most clicks:


Affiliate marketing is a great option for mom bloggers who work from home. It can help you boost your income with the benefit of flexible hours. This allows you to manage your own workload and spend more time with your family.
5 Affiliate Marketing Programs for Stay-at-Home Mom Bloggers
If you run a blog on parenting (or any niche), you can make money by joining affiliate programs that offer products to support your blog topics. Let's look at some of the best options for stay-at-home mom bloggers.
1. Ergo Baby
Ergo Baby is an LA-based company that sells baby carriers and strollers. It offers over 30 different carrier models and has over 700 retail locations in more than 50 countries.
When you join the Ergo Baby affiliate program, you'll get access to banners and textual links that you can put on your website. Additionally, you'll be paid for each sale made through your affiliate links, and the longer you work for Ergo Baby, the more money you can earn.
Commission rate: Ergo Baby pays a 4% commission on each sale. Payments are made once per month.
2. The Spoiled Mama
The Spoiled Mama sells toxin-free, organic skincare products for pregnant women and new mothers. Products are made without sulfates, parabens, or synthetic fragrances, and are safe for both baby and mom.
The Spoiled Mama affiliate program is easy to sign up for and offers reliable tracking. Additionally, it has an affiliate team dedicated to responding to any questions or concerns you may have.
Commission rate: The Spoiled Mama offers 10% on all sales. The average order value (AOV) is around $70.
3. Etsy
You might have already bought the perfect gift from this popular artisan platform, but did you know that Etsy also has an affiliate marketing program? You are able to earn commissions on a variety of products, including toys, clothing, and blankets.
Commission rate: Rates vary and are determined by factors such as the type of site or blog you have and what product you're selling. You can join the Etsy affiliate program through Awin.
4. Green Kid Crafts
Green Kid Crafts is a subscription service that sends monthly boxes containing STEAM-based activities for kids. The company creates crafts and projects that help children develop creative skills and learn more about the world around them. If you run a family, education, or homeschooling blog, you'd make a great fit for this affiliate program.
Commission rate: You can earn a 15% commission rate. You'll also get exclusive access to bonuses, promotions, and sales opportunities.
5. Amazon Associates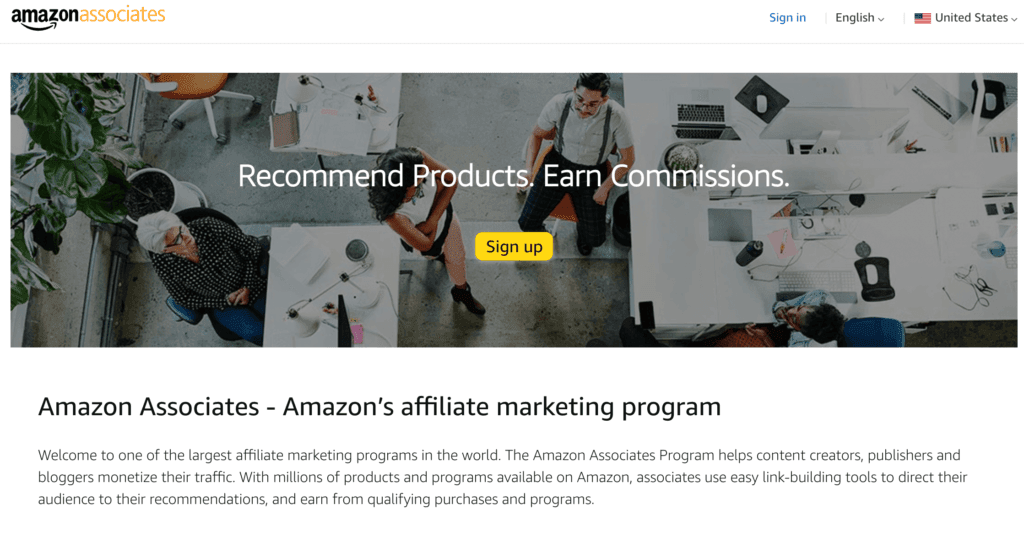 Amazon Associates is one of the biggest affiliate marketing programs. From groceries to diapers to pregnancy needs, you can promote a wide range of products on your blog. The program offers a customized link-building tool so you can display items in different ways.
Commission rate: You can earn up to 10% for qualifying purchases and programs.
Conclusion
Affiliate marketing helps you earn a passive income while still dedicating time and resources to your family. Joining an affiliate program is an effective way to monetize your blog and promote products that you love.
To summarize, here are 5 affiliate marketing programs you can join as a stay-at-home mom blogger:
Do you have any questions about the affiliate marketing programs featured in this post? Let us know in the comments section below!
If you liked this article, be sure to follow us on Facebook, Twitter, Pinterest, and LinkedIn! And don't forget to subscribe to our newsletter!