How to Use Affiliate Links in Your Offline Marketing Strategy (4 Ideas)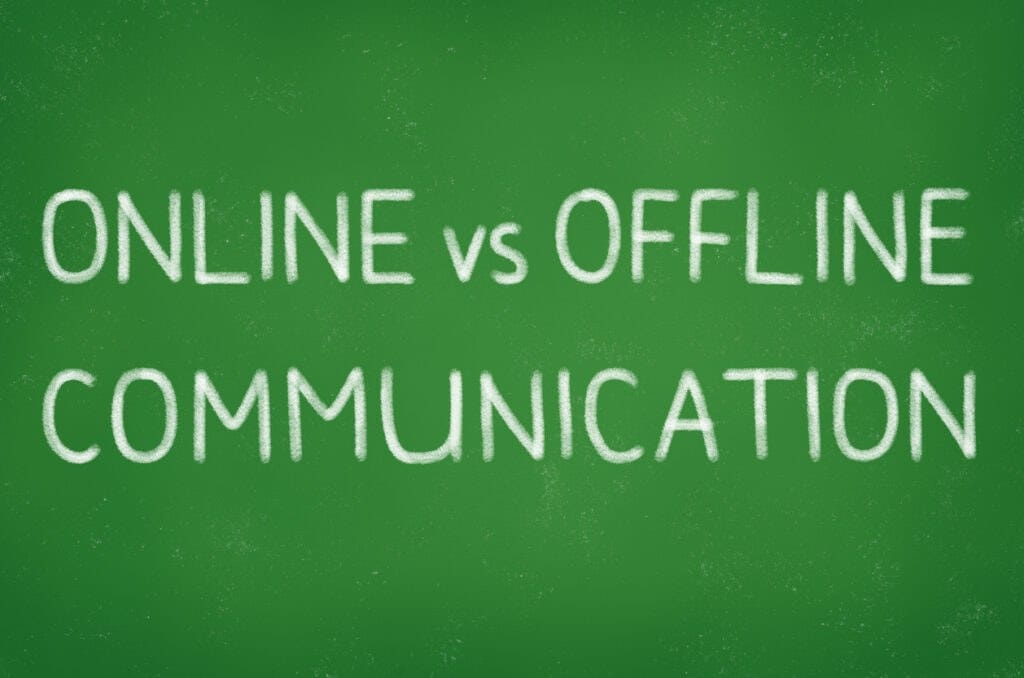 Affiliate marketing is a big business expected to reach $8.2 billion in the U.S. alone by 2022. If you run a local operation, you might be wondering how to get in on the affiliate action. Maybe you've tried a few times with little success.
However, it is possible to incorporate affiliate links into your offline marketing – it just takes a little finesse. Fortunately, Pretty Links makes it easy to create simple, memorable links and QR codes that translate well into offline formats such as flyers and signs.
In this article, we'll give a brief rundown of the basics of affiliate marketing. Then we'll explore some ideas for incorporating affiliate links into your offline marketing. Let's dig in!
Why You Should Consider Using Affiliate Links in Your Offline Marketing Strategy
Affiliate marketing is booming, and not just for businesses. The affiliates themselves (the people promoting the products and earning a commission) often do quite well.
According to reports, 35% of affiliates make over $20,000 per year. A much smaller percentage earns six figures or more – it's rare, but it does happen. Also, 81% of advertisers and an even higher percentage of publishers use affiliate marketing.
In a nutshell, this means that businesses are hungry for affiliates, and there's an opportunity for you to significantly boost your revenue. If you're not incorporating affiliate links into your offline marketing, you're leaving money on the table.
How to Use Affiliate Links in Your Offline Marketing Strategy (4 Ideas)
If you're looking to incorporate affiliate links into your offline marketing, but you aren't sure where to start, don't worry. We've got you covered with the following four ideas.
Note that these tips involve using our Pretty Links plugin. If you don't have the plugin yet or need help setting it up, we have excellent getting started guides to help you out.
1. Place QR Codes on Printed Materials
Although they've been around for years, QR codes have remained a novelty – until now. In the last year or two, they've skyrocketed in popularity. Most people seem to know what they are and how to use them these days. That makes QR codes a perfect opportunity for incorporating affiliate links.
Placing QR codes on your printed marketing materials enables anyone with a smartphone to scan your affiliate links, even if they're not online at the moment. Best of all, you can easily create QR codes using Pretty Links.
First, you'll need to enable QR codes in the Pretty Links settings. From your WordPress dashboard, navigate to Pretty Links > Options > Links and check the Enable QR Codes box: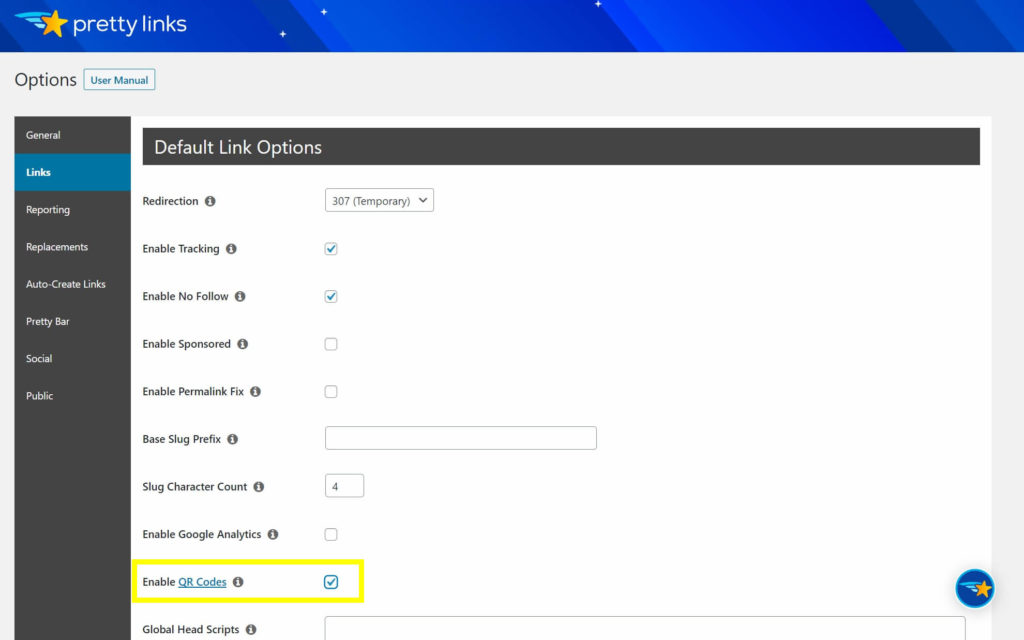 Next, click on Update to save your settings. Now, from the Pretty Links list, you can hover over the name of a link and click on QR Code to download the code to your computer: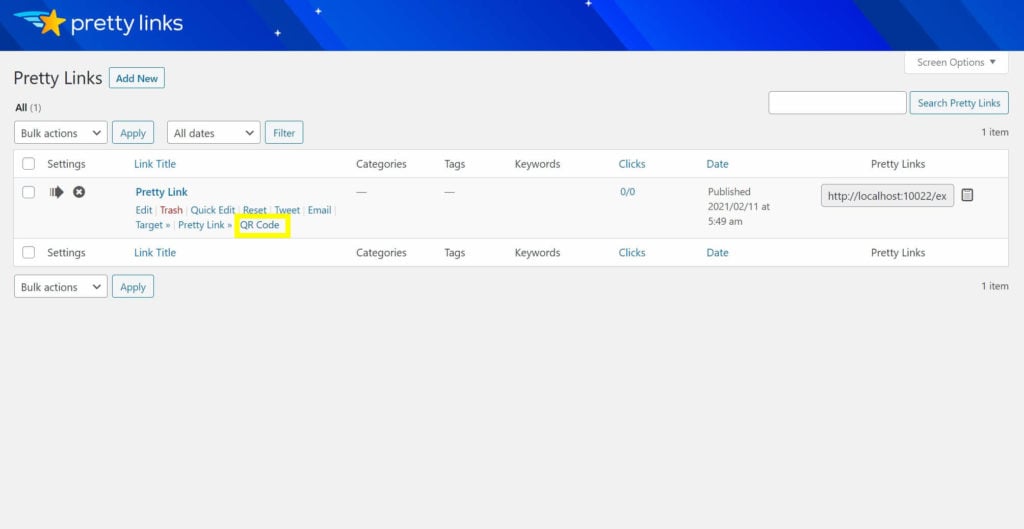 It will immediately begin downloading. This code can then be placed on business cards, floor signs, and any other printed materials.
2. Use Pretty Links to Place Memorable URLs on Signage
Using our Pretty Links plugin, you can turn your messy affiliate URLs into memorable phrases that you can print on billboards and other signage. This is an excellent way to capture additional affiliate sales.
To create a custom URL for your links, head to your WordPress dashboard and navigate to Pretty Links > Add New: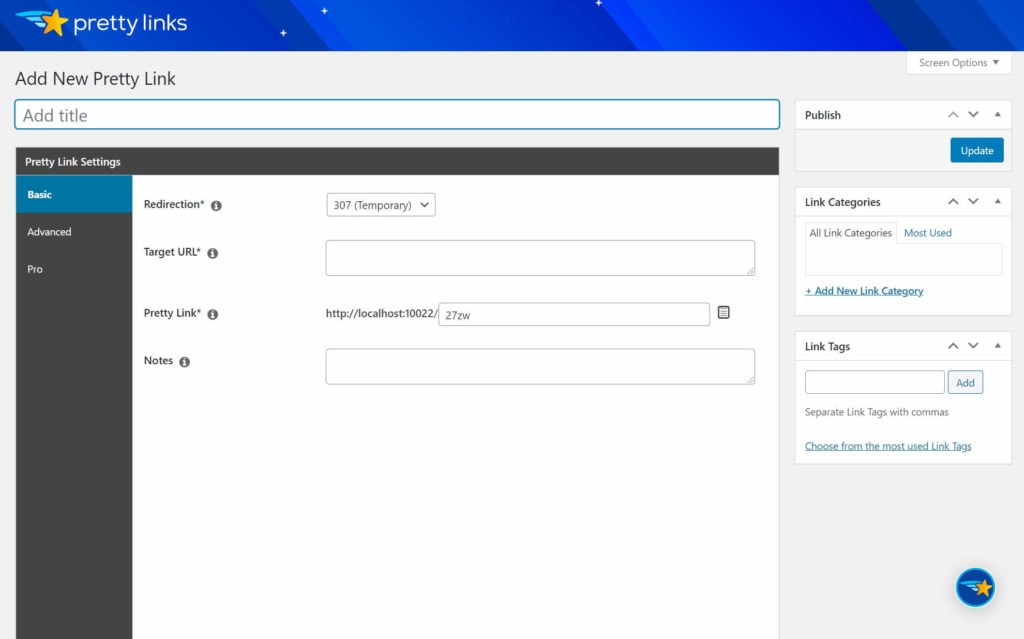 Give your link a title so you can easily remember it. Next, you can fill in the Target URL box with the affiliate link you want your custom URL to point to. Finally, change the Pretty Link field to something relevant to the topic.
For example, if you have an affiliate link for a photo printing service, you could use "prints". It's simple, straightforward, and easy to remember.
The sky is the limit here. Just remember that the catchier your URL is, the better. You want users to be able to recall it from memory. If you need more help with this task, check out our guide to creating your first Pretty Link.
3. Create URLs to Place in Magazine Articles
Content marketing isn't just about blog posts, videos, and other digital content. There's plenty of opportunity in offline marketing if you go to the right places.
Magazines and newspapers offer excellent opportunities to spread the word about your business, build authority, and work in a few affiliate links. While online publications may seem to have mostly replaced print media, the number of magazine readers in the U.S. has actually been increasing slightly since 2012. Magazines still provide a way to reach a vast audience.
Similar to the previous tip, you'll want to make sure your affiliate links are short and concise. The magazines themselves may place limits on links and promotions, so you'll want to consider which affiliate products to promote carefully.
Then, you can build content around those items and seek to publish them in relevant magazines. You can often find the editor of a magazine with a little detective work. Twitter is a solid place to start. Magazine websites may also have contact information for authors looking to submit work for publication.
4. Promote Affiliate Links Using Flyers
Finally, if handouts or flyers are part of your business's offline marketing strategy, they're also a smart place to put affiliate links. These can be passed around door-to-door, swapped with other local businesses, or even left at libraries and other public locations for patrons to pick up.
The nice thing about flyers is, they often make it into the hands of multiple people. Someone may come across it and then pass it on to friends or coworkers later, so you get extra mileage for each investment.
Flyers are also an excellent spot to place coupons. If your affiliate links include discounts on products, they can easily be incorporated alongside more "traditional" coupons. This is a fantastic area to place some Pretty Links strategically.
Conclusion
If you run a local business and use more traditional offline marketing, affiliate links might seem impossible to incorporate. However, thanks to our Pretty Links plugin, it's possible to create simple, memorable URLs that can easily translate to traditional marketing materials.
In this post, we discussed four offline ideas you can try for your next affiliate campaign:
Place QR codes on your printed marketing materials.
Use Pretty Links to incorporate memorable URLs on your signage.
Work URLs into magazine articles and other offline content marketing,
Use flyers to spread your affiliate links to more potential buyers.
Do you have any questions about using affiliate links in the offline arena? Let us know in the comments section below!
If you liked this article, be sure to follow us on Facebook, Twitter, and LinkedIn! And don't forget to subscribe in the box below.
1 Comment
Jeff Ward

January 24, 2022

Hello John, I have published a monthly print magazine about golf for the past 14 years. We also have a website but most of our readers prefer print for golf. I am going to get involved with appropriate affiliate marketing opportunities which will resonate with our readership. My plan is to design an advertisement (for example: the newest golf ball for 2022) without mentioning the specific brand. I plan to include a QR code directing the reader to my affiliate link for that golf ball vendor. I could attract many new advertisers since it is absolutely performance based. Is this a sound plan?