How to Use QR Codes for Marketing Your Business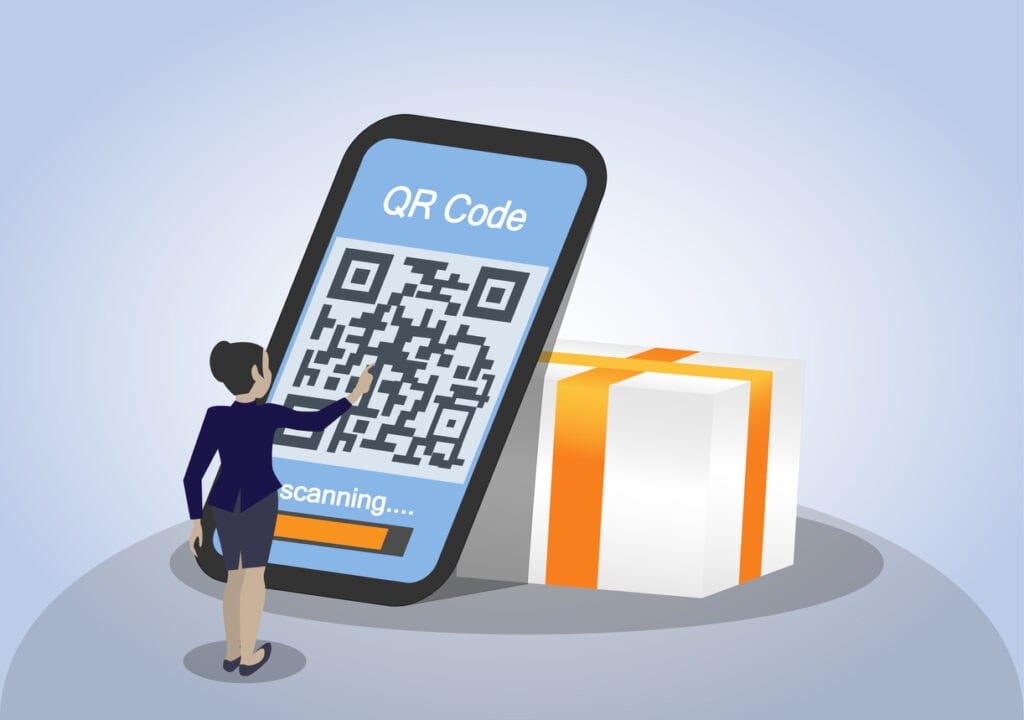 QR codes have been around for a long time now, but they seemed to have gained popularity in the last couple of years. Many people are beginning to use QR codes for marketing. But is it really worth it?
In this post, we'll explore what QR codes are, how they can assist your marketing efforts, and how to determine whether or not they're something you should be using in your online business. Let's dig in!
What Is A QR Code?
A QR code, which stands for quick response code, is a sort of barcode that is used to store information. These codes are typically black and white, but they can be other colors, too — just as long as they're on a scannable background.
The information stored on a QR code is intended to be quickly and easily readable by smartphones and computers.
You can use QR codes to share all kinds of information and do all types of things. For example, they're a great way to provide links to websites, send text messages, provide downloadable apps, present social media profiles, allow users to join a webinar, send emails, and much more.
How To Create A QR Code with Pretty Links
To create QR codes using Pretty Links, you'll first need to enable them. Go to Pretty Links > Options > Links and check the box next to "Enable QR Codes".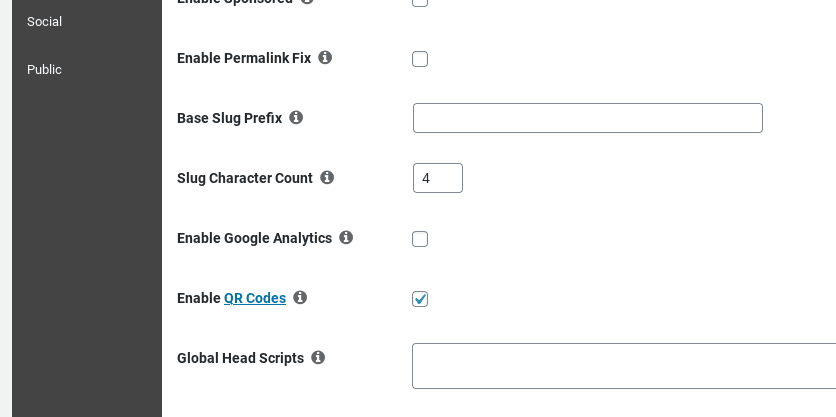 Once you've enabled the QR code setting, a blue, square icon will appear in your list of Pretty Links next to each link. Click the blue icon to download the QR code for that link. You can now use that QR Code image in your advertising.
Ways You Can Use QR Codes for Marketing Your Business
As an affiliate marketer, there are several ways you can use QR codes for marketing, including:
Print Ads – If your business takes advantage of offline marketing, chances are you're using print ads to your advantage. Whether on flyers, brochures, posters, or anything in between, you can add a QR code. People can then scan and interact with your business and what you have to offer. They won't have to worry about remembering your web address or phone number.
Coupons – To benefit customers, you can create a QR code so they can access coupons and exclusive discounts on your products and services.
Swag Items – If your business frequents trade shows and sets up vendor booths regularly, chances are you want to give visitors branded goodies, such as pencils, flash drives, t-shirts, and more. Adding a QR code to your merchandise builds brand visibility and helps potential customers learn more about your business.
Networking – QR codes are an excellent way to network with other entrepreneurs without juggling extra papers or risk losing business cards. Simply offer your QR code for people to scan, and they can access your digital business cards and additional information right on their phones.
Are QR Codes Trackable?
QR codes are definitely trackable. If you're taking the time to create and distribute them, you want to ensure that your business can track these codes' progress and success.
That's where Pretty Links can come in handy. Using the plugin, you can link to articles, web pages, and more with your links. From there, you'll be able to track and manage your links in your WordPress dashboard.
Dos And Don'ts Of Using QR Codes for Marketing
You can do several things with QR codes, but some practices are not advised. Here are a few dos and don'ts for to consider:
DON'T use QR codes in emails. The majority of people access their emails on their phones, which means they won't be able to scan the codes. When it comes to emails, it's a better idea to use a branded link.
DO ensure an internet or data connection is available. To scan and access the content stored on a QR code, users must have internet access or a data plan on their phones. Keep this in mind if you are at a trade show or an offline event.
DON'T use QR codes in unnecessary or inconvenient places. The point of a QR code is to make accessing information more straightforward, so the last thing you want to do is make it hard for people to scan the code. This means no QR codes on billboards, on the sides of vehicles, or on small items that will be tough to scan.
DO make the scan worthwhile. You always want to make your customers feel that they're getting something valuable from you, and the same goes with your QR codes. Make sure that the content or information you are sharing is worth them taking the time to scan.
Is A QR Code Right For Your Small Business?
If you're still wondering whether or not QR codes are a good idea for your business, here are a few questions you can ask yourself to decide:
Who is your audience? One of the first things you need to think about is who your audience is. Do they have the ability to scan the codes? Do they need the content that you are trying to share?
Do you have the time to monitor your codes? As with any marketing effort, you want to make sure you have the time or staff dedicated to seeing the campaign through. If not, it may be best to shelve this project and save it for another time.
What are your goals? If your plans include persuading customers to opt-in to something, participate in a sale, visit a webpage, or make a purchase, QR codes are right up your alley! Otherwise, QR codes may not be an immediate need for your online business.
Conclusion
QR codes are a great way to build brand visibility and engagement with the power of technology. With QR codes, you can improve your customers' experience and further track how they interact online with your business.
If used properly, your marketing can soar in ways you never imagined. Keep the above tips and advice in mind as you determine if QR codes are right for you.
Do you have any more questions about using QR codes for marketing? Let us know in the comments!