5 Powerful Tools and Plugins that Every Blogger Needs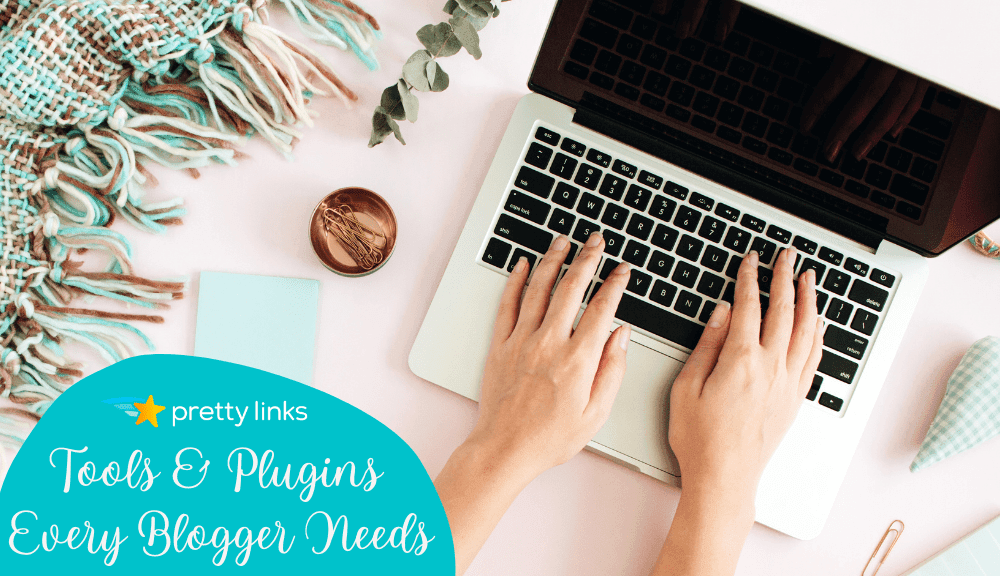 Professional bloggers tend to juggle multiple tasks, from writing articles and social media posts to promoting affiliate products. Without a little help, you may find yourself struggling to stay on top of everything and grow your blogging business.
Fortunately, there are several tools that can help make your job easier. Whether you want to optimize your blog posts or manage your affiliate links more efficiently, you should have no problem finding the right service for your needs.
In this post, we'll look at five powerful tools and plugins that can help you complete essential blogging tasks easily and efficiently. Let's get started!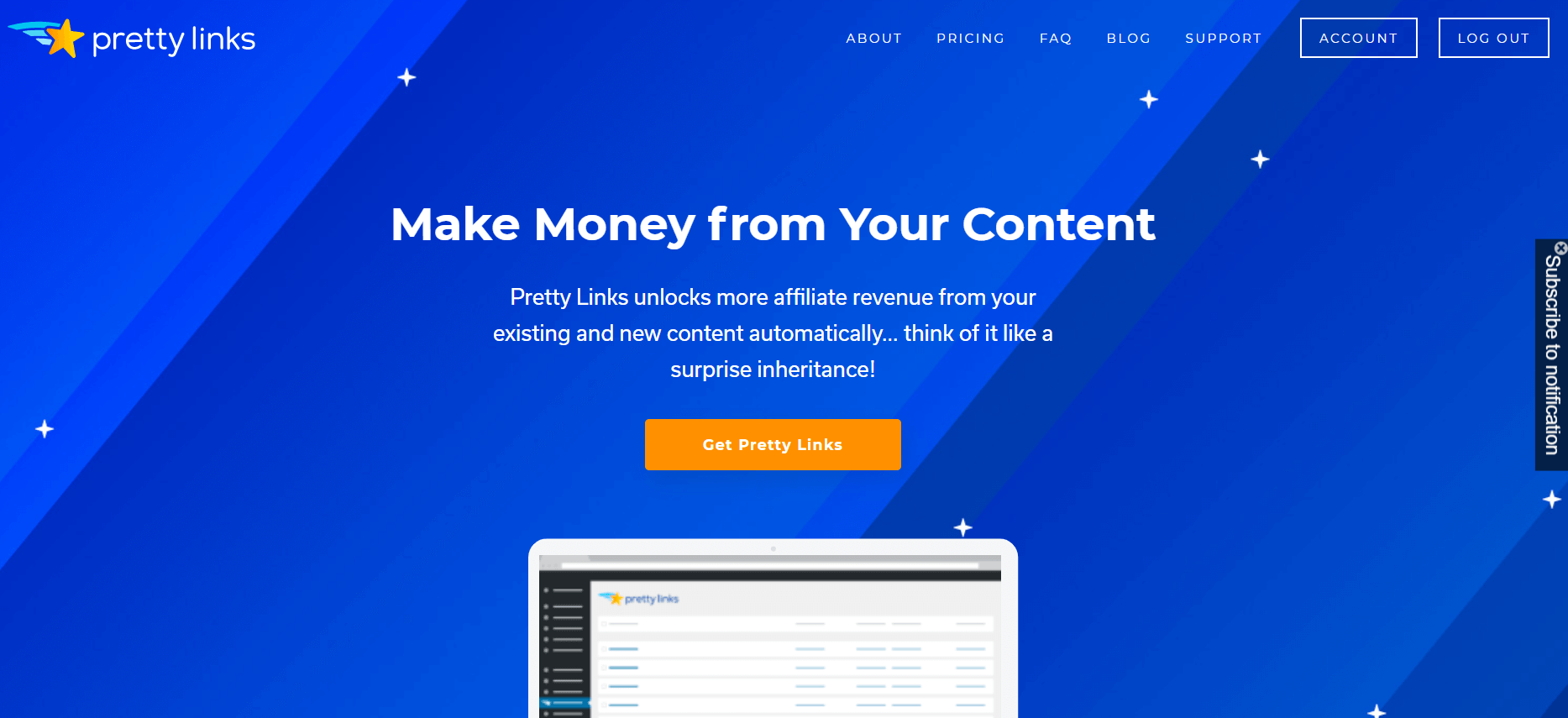 One of the most effective ways to make money as a blogger is through affiliate marketing. However, you may spend hours generating links and trying to keep track of all the products mentioned in your posts.
This is where our Pretty Links plugin comes in. We designed this tool to help you organize your affiliate links more efficiently and monitor their performance.
Here are some other practical features offered by Pretty Links:
A link shortening tool to help you create branded links
Detailed reports that enable you to track visitor conversions
An automation tool that adds affiliate disclosures on all of your posts, and replaces specified keywords with links
Price: Our Lite version is available for free. You can use it to shorten your links and organize them into categories. If you want to benefit from more powerful features, you'll need to upgrade to our premium plugin. Prices start at $79 per year.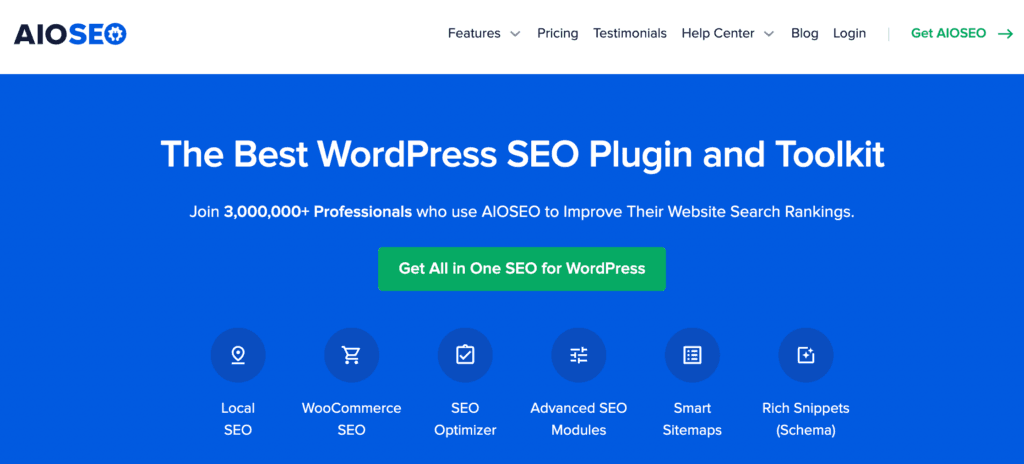 If you want people to find your posts in search engines, you'll need to get serious with search engine optimization (SEO). While this task may sound daunting, there are several SEO tools that can help you increase your blog's visibility without much effort. This includes the popular All in One SEO (AIOSEO) plugin.
With this tool, you can select the right keywords for your posts and optimize your content accordingly. Let's take a closer look at some of its benefits:
It helps you write meta titles and descriptions that can improve your rankings in search engine results.
It evaluates the readability of your posts to ensure that your content is engaging and digestible.
It includes a powerful link assistant tool that provides relevant suggestions for adding internal links to past content.
Price: You can get the Lite version of the AIOSEO plugin here. But to unlock major SEO tools, you'll want to look into their advance plan options, starting at $49.50.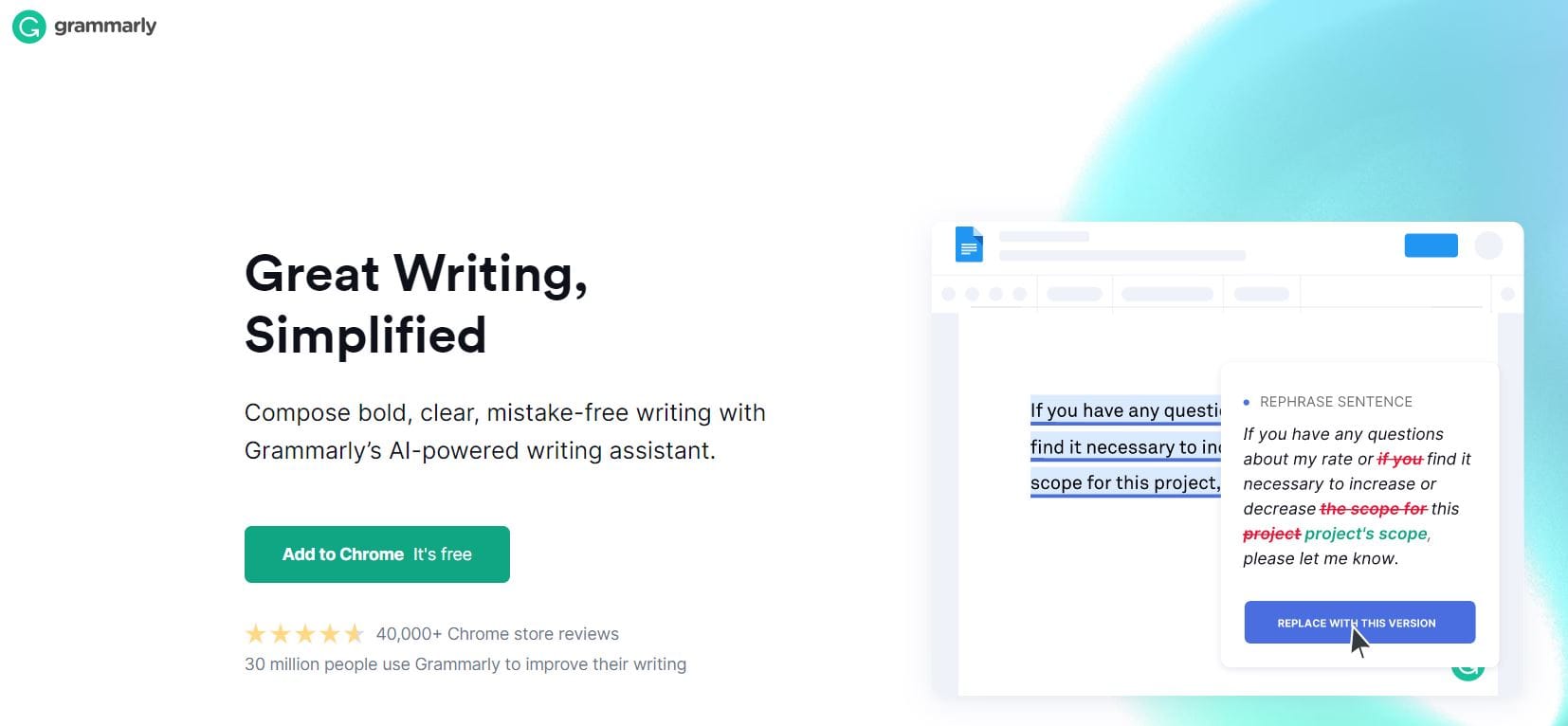 As a busy content creator, you may rarely have time to edit and proofread your posts before publishing them. However, content that is riddled with mistakes can turn away readers. Therefore, you may want to use a tool like Grammarly to ensure that your writing is up to scratch.
This writing assistant checks your content for spelling mistakes and grammatical errors. It also helps you use clearer language in your posts. Here are some of Grammarly's best features:
Real-time feedback so you can correct mistakes on the spot
Automatic re-writes of confusing and difficult sentences
Suggestions for conciseness and more appropriate vocabulary
Price: You can use Grammarly for free. However, this will only provide basic corrections. The premium version starts at $12 per month. It offers more advanced suggestions and tools such as plagiarism detection and tone adjustment.
Bonus Tool: Jasper
If you could use even more help when it comes to crafting great content for your site, look no further than Jasper: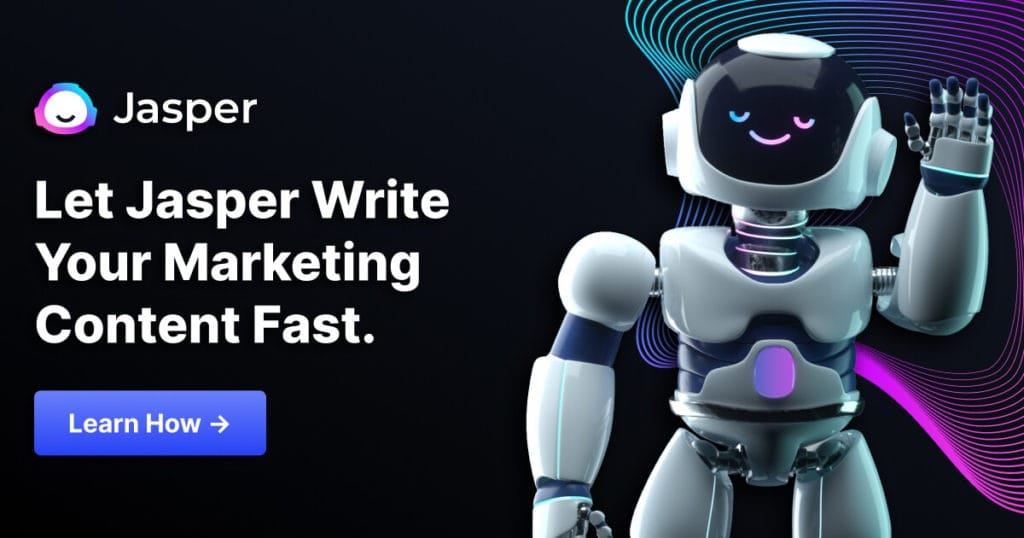 Read more on how this artificial intelligence tool (formerly known as Jarvis) can help speed up your content strategy 👉 How to Use Jasper to Generate Better Content for Your Site.

Impactful visuals can help you drive more traffic to your site. However, creating stunning graphics for your social media marketing can be a little time-consuming. Plus, design may not be your area of expertise.
Fortunately, Canva helps you whip up beautiful images for your website and social media pages. You don't need any design expertise to get started – you can simply select a template and customize it to meet your needs.
Here are some of the amazing things you can do with Canva:
Create images for Pinterest, Facebook, Instagram, and other social media platforms
Put together engaging videos for TikTok and Instagram Stories
Design promotional material and branding elements for your blog, such as banners, logos, email newsletters, and media kits
Price: You can use Canva for free or invest in a paid account. With a premium plan, you get access to a broader range of stock images, templates, and design tools.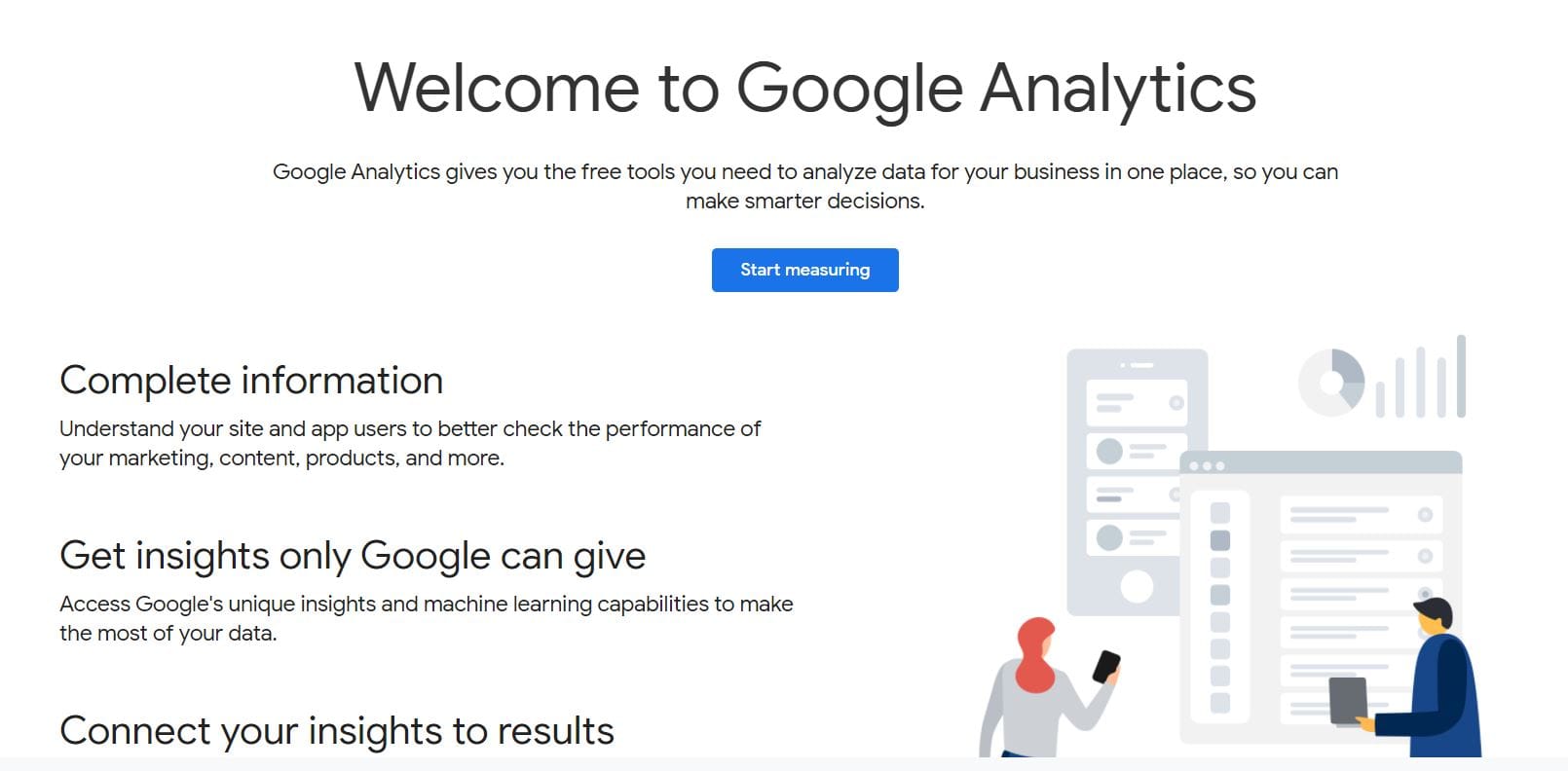 To succeed at blogging, you'll need to create posts for the right audience. To achieve this, you should consider using a powerful tool like Google Analytics to learn more about your site visitors and their interactions with your content.
Google Analytics generates in-depth reports about the behavior of your audience and the performance of your posts. To fully leverage its potential, we recommend integrating it with our Pretty Links plugin.
Let's take a closer look at how you can use Google Analytics to grow your blog:
You can see which sources are sending the highest amount of traffic to your site. You can then use this information to enhance your SEO and social media strategies.
You can analyze your bounce rates, link clicks, session duration, and page speed. With this information, you can determine which aspects of your site need to be improved.
You can discover some valuable information about your audience, including their demographics and interests. Therefore, you can adjust your content so that it addresses their needs.
Price: Google Analytics is free! To get started, you just need to create an account and add your tracking ID to your site.
Conclusion
Content creators tend to spend a lot of time working on different tasks. This could involve anything from designing graphics for social media to optimizing and proofreading your content. Without the right tools at hand, being a blogger can be an exhausting job.
In this post, we looked at five must-have tools to help you better manage your workload:
Do you have any questions about how to use the blogging tools mentioned above? Let us know in the comments section below!
If you liked this article, be sure to follow us on Facebook, Twitter, Pinterest, and LinkedIn! And don't forget to subscribe to our newsletter 😄
3 Comments
Dawid Lisowski

April 10, 2022

I used some of those tool on my web app about trucks

Mike Staples

April 11, 2022

I couldn't agree more! I have nearly all of these tools, and they have excelled my workflow as a blogger! Thanks for putting together this great list of tools, John.
John Hughes

April 14, 2022

You're welcome, Mike!