7 Fundamentals to B2B Marketing Automation Success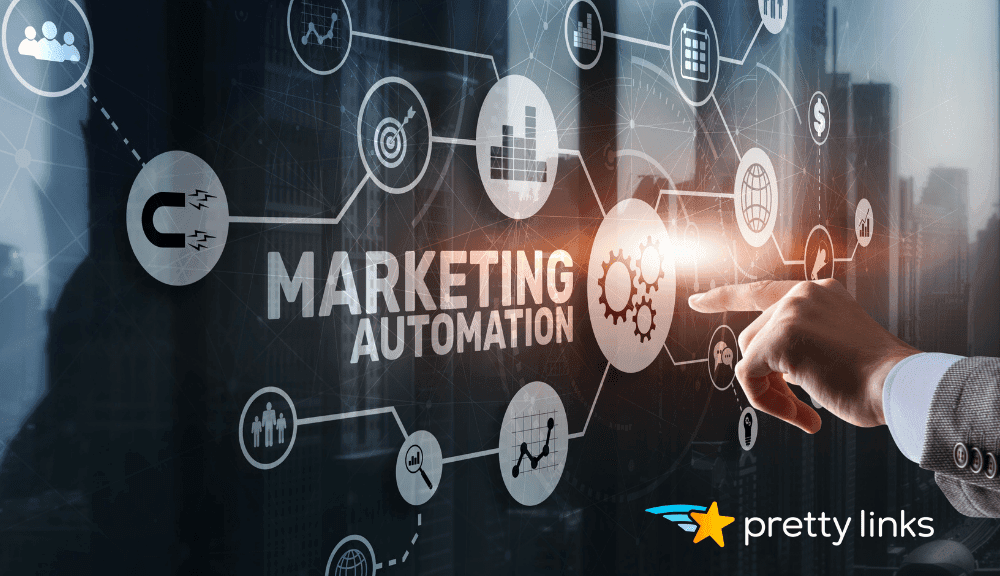 For B2B marketers, there's no problem more evergreen than trying to find qualified leads. It starts with lead generation, where casting too wide a net can leave you with leads that are never going to convert. It gets even worse when sales and marketing aren't aligned, and marketing brings in leads sales you can't work with. Meanwhile, leads with real potential are quietly leaking from your sales funnel while your attention is being pulled in multiple directions.
How do you wake up from a marketing nightmare like this? One of the best solutions is to use marketing automation to streamline your processes to get sales and marketing on the same page.
Marketing automation technology is a rapidly growing field that opens many opportunities for smart B2B companies to increase their growth and improve their marketing return on investment (ROI). In today's digital, social media-driven marketing landscape, the audiences are vast, and so are the oceans of data with insights waiting to be tested. Marketing automation is the most efficient way to leverage this potential.
Because marketing automation touches on so many processes and can radically reshape your entire marketing strategy, it's important to head into it with a clear idea of your plans and objectives. In this post, we'll show you seven fundamental practices for setting your B2B marketing automation up for success. Let get to it!
What is B2B Marketing Automation?
Marketing automation is a broad category that encompasses any solution that automates the planning, execution, and measurement of marketing tasks or workflows. These solutions take repetitive tasks out of your hands and free them to spend more time on creative ideas and problem-solving.
Most marketing automation solutions have three required components:
1. Central Marketing Database – A hub where all your marketing and customer data is stored, including records of customer interactions and behavior. Any data your sales or marketing teams need should be findable here.
2. Engagement Marketing Engine – The environment where you manage your marketing campaign: creating and testing content, developing the processes to be automated, tracking customer conversations, and maintaining consistency across different channels.
3. Analytics Engine – A system for monitoring, analyzing, and evaluating the results of your marketing activities in order to make improvements and increase your ROI.
With these components in place, a marketing automation solution can perform various functions. These functions include: gathering marketing intelligence, delivering personalized messages based on that data, developing your brand through automated social media postings, and streamlining complex workflows.
These capabilities can have a significant impact for B2B sellers, where lead qualification is of great importance. Since the sales process takes longer and has more steps than the typical B2C purchase, automating significant parts of it saves valuable time and expense.
How Does B2B Marketing Automation Work?
At every point in the buyer journey, some activities can be fully or partially automated. Even complex tasks can be automated with the help of artificial intelligence, machine learning, and other data-driven solutions.
Here are a few of the typical marketing automation applications in a B2B environment:
Lead generation
CRM integration
Lead nurturing
Prediction and scoring
Social media marketing
Landing pages and forms
Upselling and cross-selling
Referrals
Onboarding
Customer retention
Marketing analytics
B2B marketing automation can start at the very beginning of the buyer journey, tracking your website visitors and collecting information for your central marketing database. Once a lead takes further steps to engage, other marketing automation processes can kick in. These processes use the collected data to nurture leads with the right content delivered through the right channels.
What Benefits Does B2B Marketing Automation Offer?
There are known, quantifiable benefits to using automation in your B2B marketing campaigns. First, marketing automation pumps up revenue by simultaneously increasing sales and lowering marketing overhead costs. It also provides tangible improvements to lead generation 80% of the time.
Another clear benefit of marketing automation is the time it saves. Just by automating social media marketing, B2B companies can gain more than 6 hours per week. Why waste the brilliance of your marketing team on tasks that a software program can handle?
Marketing automation can also keep sales and marketing teams in closer alignment by providing them with shared data and more timely information about visitor behavior, engagement metrics, and performance analytics. This automated flow of information helps you keep the momentum going as you're nurturing your leads, closing up the leaks in your sales funnel.
Click here to check out all the automation tools Pretty Links has to offer!
The 8 Fundamental Practices to B2B Marketing Automation Success
1. Bring Sales and Marketing Together
Sales and marketing teams might like to think of themselves as rivals, but the fact is, it's much better for your bottom line if these two teams are working together. Sharing data and feedback through marketing automation can get these teams moving in sync with a better understanding of how their efforts impact each other.
Close alignment is key to running effective account-based marketing campaigns. Account-based marketing (ABM) is well-suited to the long cycles and multiple stakeholders typical to the B2B purchasing process. Still, it requires strong coordination between sales and marketing to deliver effective personalized content at the right inflection points.
2. Score Your Leads
Another way to determine what content shows a lead, or when to turn sales loose on them, is by assigning a score based on their level of engagement. With marketing automation, you can easily factor in as many data points as you want: from their demographics to their smallest website interactions. Then you can apply sophisticated analytics to make the most accurate assessments possible about how close they are to conversion.
3. Nurture Your Leads
Once you've identified a lead, you've got to nurture them by providing content that educates them about your product in a relevant way to where the lead is in their buyer's journey. This gives leads the knowledge needed to proceed further down the sales funnel and prepares them for the handoff to your sales team.
Automation is particularly appropriate for lead nurturing, as it can facilitate the delivery of relevant messaging through appropriate channels at every stage in the journey. Specific triggers can be set up to serve content based on actions taken by a lead or interests they express.
4. Go Multiple
When it comes to online activity, leads are all over the place. There are apps that live only on their phones, websites they visit exclusively from their work computers, and other idiosyncratic preferences.
To deliver timely content to such a target, you need a multichannel approach. Automation means you don't have to manually replicate your efforts across multiple platforms just to make sure you reach your intended targets.
5. Get Personal
It's not a secret that personalization is one of the most effective ways to get leads to engage with marketing content. A CRM full of rich customer data is a treasure trove full of raw material that automation can turn into personalized content.
Automation helps with the timing of delivery, too. In an ABM campaign, you can use automated, attribution-based personalization tools that map out the buyer journey, identify the pieces of content that produce actual conversions at that stage, and serve the right assets to the right buyers in real-time.
6. Retain Your Customers
Customer retention is always a very economical proposition – after all, it costs an expensive five times more to onboard a new customer than it does to retain an old one. Automation can make this endeavor even more cost-effective by using data insights to predict the needs of your existing customers.
Then, customers are matched up with content that will help them make the most out of their purchases, while also guiding them to other solutions you can provide.
7. Get Referrals
A referral from a trusted peer can be hugely influential on a B2B buyer, and marketing automation can help you capitalize on this powerful yet elusive force. According to 78% of marketers, referrals generate better-than-average leads.
One way to encourage referrals is with a referral program. Automation can help you get one off the ground by using analytics to identify likely referrers and provide them with effective prompts and incentives.
Conclusion
A lot of what drives good marketing these days is leveraging data, and marketing automation is perfectly designed to take advantage of this. By using marketing automation to assist with the eight essential processes described above, you'll gain more efficiency, greater revenue, and most importantly, more time.
There are critical junctures in the B2B buyer journey where a well-timed delivery of personalized content can be the difference between missing an opportunity and converting a big sale. The right automation solution can help you capture these moments and realize tremendous benefits to your marketing ROI.
Do you have more questions on how to add marketing automation to your online business? Ask away in the comment section below!
Get Pretty Links TODAY to help automate your business flow!
If you liked this article, be sure to follow us on Facebook, Twitter, and LinkedIn! And don't forget to subscribe to our newsletter.