Showing Permalink for Posts, Pages and CPT's
Pretty Links allows you to easily display the pretty link for any post, page, or custom post type using our [post-pretty-link] shortcode.
To accomplish this, you need to first enable this ability in your Options tab –> Auto Create Links. You have the ability to have this shortcode work for posts, pages and your custom post types. In the picture below for example, the shortcode has been enabled to work for only posts.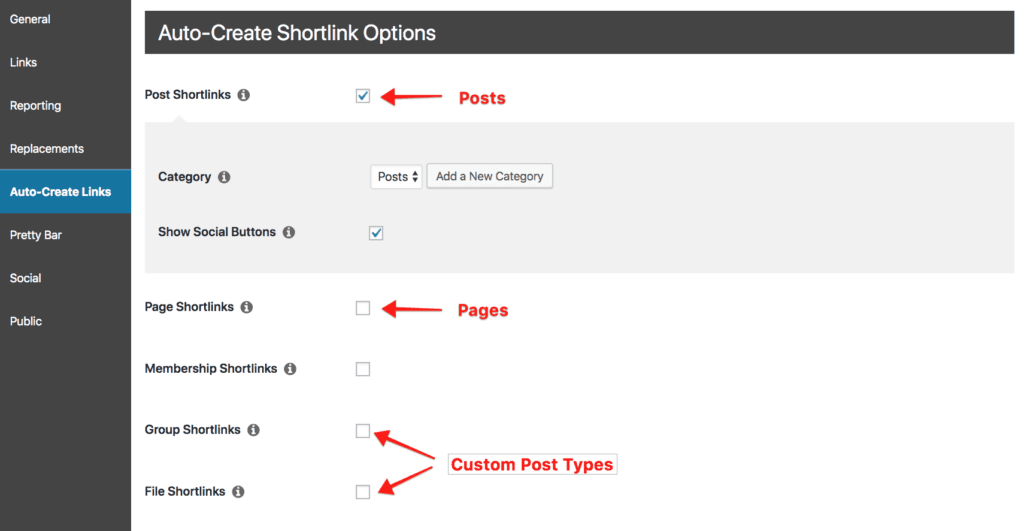 After you have enabled this option, when you go to any post page or custom post type, you'll see this:
Here you'll be able to see what the pretty link for this page, post, or custom page type is and even be able to edit it.
When adding the shortcode to your post you must enter it as <a href="[post-pretty-link]">[post-pretty-link]</a>. Doing this will have your link appear as it would, or if you could do something like this: <a href="[post-pretty-link]">My Cool Post</a>. After having done that, your shortcode in action should like this:
How did you like this article?
2
0
4
0