3 Ways You Can Use Branded Links Effectively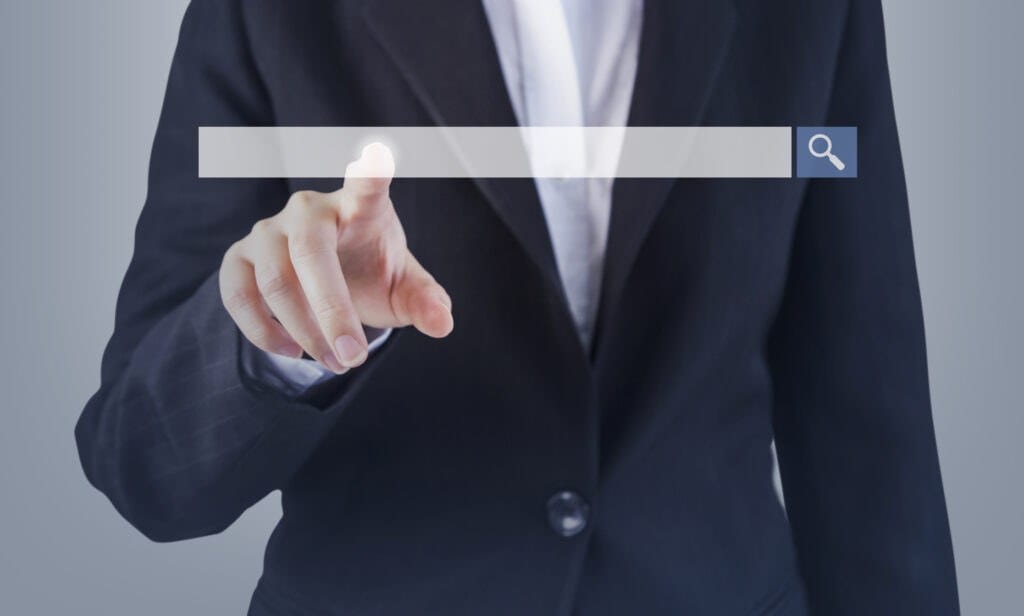 An increasing number of website owners are catching on to the idea of using branded links. However, for some, understanding how to get the most out of shortened URLs and how they fit into existing marketing plans can be a difficult task.
Fortunately, there are some proven tactics you can use to easily integrate branded links into your marketing activities. These techniques will maximize the value of your branded links and ensure you're using them effectively.
In this article, we'll explain what branded links are. Next, we'll look at specific strategies for using them along with the steps to put them into action. Let's get started!
An Introduction to Branded Links
Branded links are shortened URLs that contain the name of your brand or branded products and services. They're an alternative to generic short links and can help them stand out from your competitors'.
To use branded links, you can register a shortened version of your existing domain, also known as a "vanity URL." These addresses make your links shorter, descriptive, and more attractive.
Branded links can direct visitors to your homepage or a specific landing page on your website. For example, Tesla's branded link for its solar panel product is ts.la/Solarglass, which points to https://www.tesla.com/solarroof/design while ts.la points to its homepage at https://www.tesla.com.
Branded links are most commonly seen on social media, but they can also be used in most marketing activities. For instance, you can include them directly in your website's content or in email promotions. Since they're easier to remember, you could even use them for offline marketing, at live events, or in podcasts.
3 Ways You Can Use Branded Links Effectively
There's no shortage of ways you can incorporate branded links to enhance your online presence. To save you some time, we've put together a list of three of the most effective use cases as well as the steps to implement them.
1. Incorporate Branded Links on Social Media
It's common to see branded links in social media posts from corporate brands and online communities:

Branded links can encourage click-throughs on social media. They're not only highly descriptive but can appear more trustworthy to your followers. In fact, they receive up to 34 percent more clicks than non-branded links.
In turn, branded links may improve the conversion rate for your website. You can set up ultra-short branded links with the Shortlink URL feature from our Pretty Links plugin.
To do so, you need two registered domains: one that will be used as a vanity URL, as well as the original domain your WordPress site is installed on. The vanity URL must also be pointed to the original domain via your web host.
After that, using the Shortlink URL feature in Pretty Links is fairly straightforward. To access it, click on Pretty Links > Options > General. Next, select the Use Shortlink URL checkbox and enter your shortened domain in the Shortlink URL field: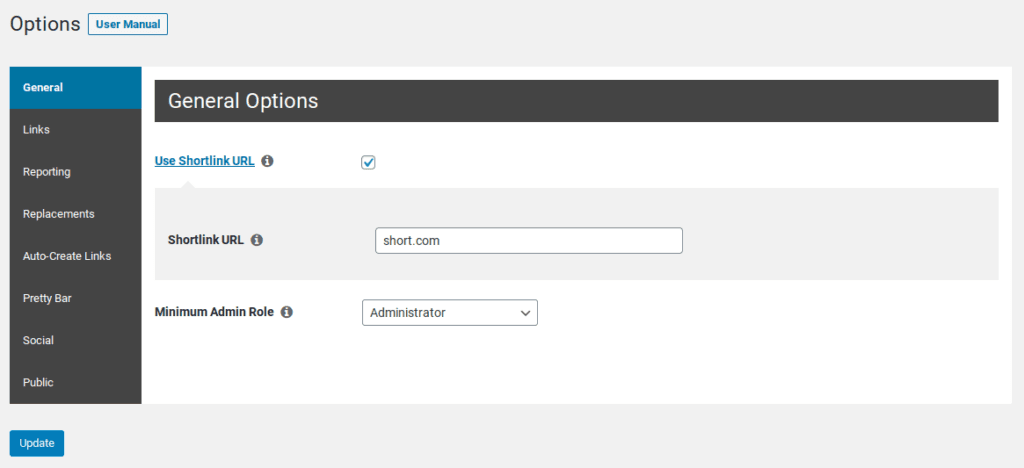 Click on Update to save your changes. Once this process is complete, the links you create in Pretty Links (such as those we'll describe later in this post) will automatically use your vanity URL instead of your domain. For example, if your web address is website.com and your vanity URL is short.com, all of your links created with our plugin will use short.com.
2. Nurture a Consistent Brand Identity
Using branded links in your communications can help you build a consistent brand identity. When your URLs incorporate your business' or products' names, each one can boost brand recognition among your target audience.
Improved brand recognition can inspire confidence and trust amongst your audience. It can also differentiate your business from others, which is crucial in competitive markets.
In addition to incorporating vanity URLs into your online presence, Pretty Links can help you generate branded links to contribute to your business' identity across platforms. Simply click on Pretty Links > Add New to get started.
Then click on Basic in the Pretty Link Settings menu. Next, give your new Pretty Link a title and manage its redirection options. Finally, specify the target URL as well as the shortened slug that will accompany it: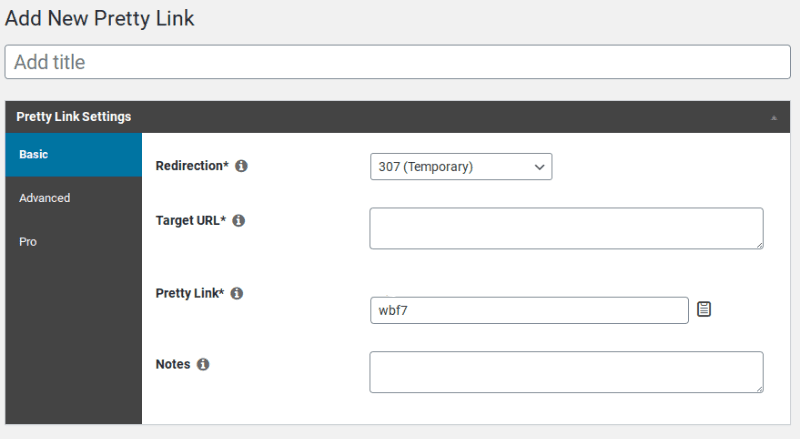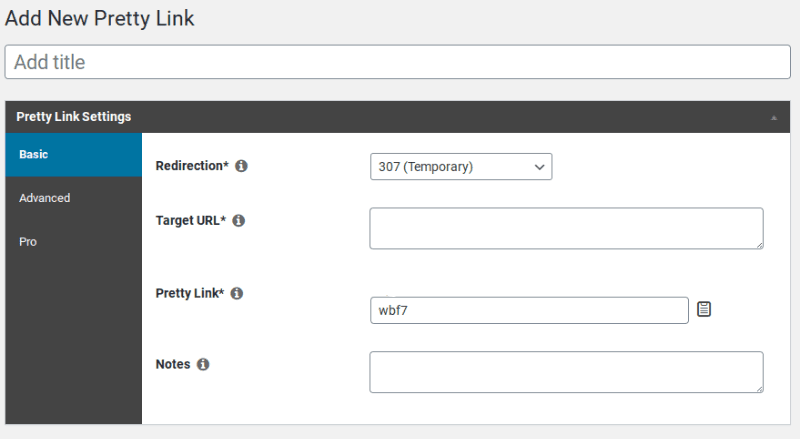 Once you're done, remember to click on Update.
3. Make Affiliate Links More Visually Appealing
Branded links are also particularly useful for making affiliate links more attractive and clickable. Without customization, they normally contain long strings of confusing numbers and letters due to the tracking parameters used to award your commissions.
Affiliate links may also contain sensitive details, such as your account name or affiliate ID, which you may not wish to make public knowledge. With Pretty Links, you can shorten and rename these URLs to create friendlier, more secure alternatives.
For example, you could rename all of your affiliate links something like website.com/recommends. You could also generate niche-specific affiliate links such as website.com/gaming.
To enable this feature, first navigate to Pretty Links > Options and click on Replacements. On the next screen, select the checkbox next to Enable Replacements:
Next, click on Add New in the Pretty Links menu and fill out the required fields as we described above: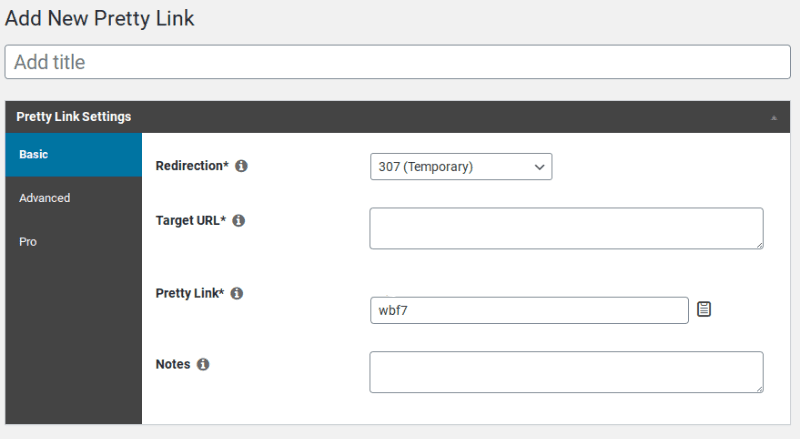 Note that you can only add one target URL in this section. For replacing multiple links, click on Pro in the Pretty Link Settings menu (you'll need a premium license to complete this step):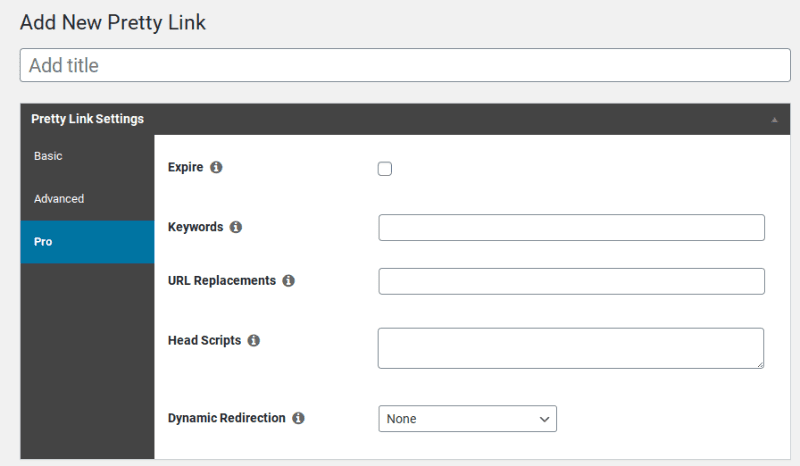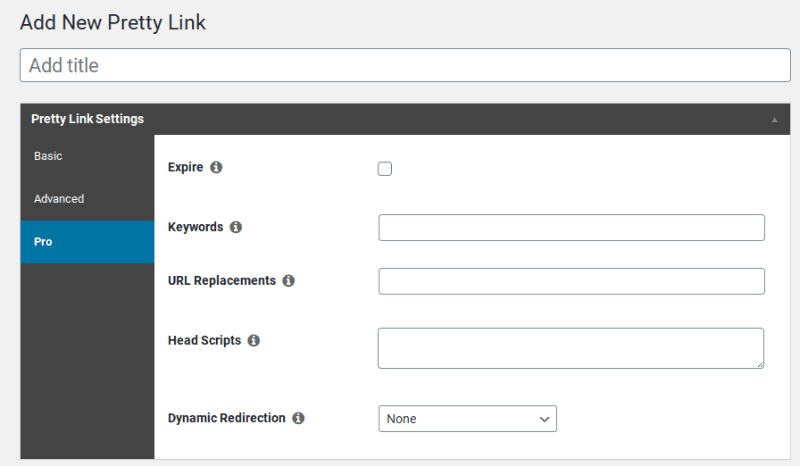 On this page, enter all the affiliate links you wish to change in the URL Replacements field. Each should be separated by a comma with no spaces between them. Then click on Update.
If you have successfully followed this process, all of your affiliate links will now be replaced by the Pretty Link you assigned on the Basic settings page.
So, if your Pretty Link is example.com/product and you added URL replacements for example.com/affiliate1 and example.com/affiliate2, those addresses will automatically be replaced with example.com/product throughout your posts and pages.
Conclusion
Knowing how to use branded links can be difficult even for experienced website owners. Although branded links have been around for a while and continue to grow in popularity, many people are not yet up to speed on how to maximize their usefulness.
In this post, we covered three ways that you can use branded links effectively:
Incorporate them on social media to increase your conversion rate.
Apply them throughout your marketing content to nurture a consistent brand identity.
Use them to make your affiliate links more visually appealing.
If you have any thoughts or questions about branded links, don't hesitate to leave them in the comments section below!