How to Level Up Your Gamer Status as a Twitch Affiliate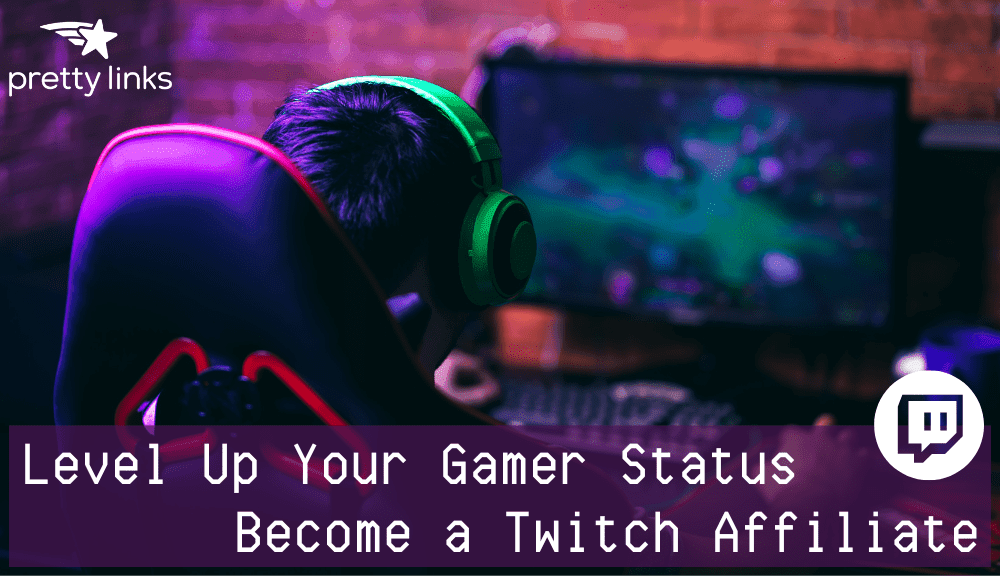 In the affiliate marketing world, there are thousands of niches you can choose from. But the trick to running a successful affiliate business is narrowing down your niche to appeal to a specific audience. Most importantly, you should also have a great deal of interest in the niche you choose.
If you find yourselves spending hours gaming with your friends online, then starting a video game affiliate business may be the perfect niche fit for you. As an online gamer, you may have heard of Twitch? Becoming a Twitch affiliate can provide you with an opportunity to turn your pastime hobby into a passive income.
In this post, we'll discuss how Twitch affiliates make their money. Then we'll take a look at how you can become a Twitch creator and start making money by streaming your favorite games!
New to Twitch and want to learn more? Click here to get the full rundown on How to Use Twitch for Your Online Business >>
How Twitch Creators Make Money
There are various ways that Twitch creators can use the platform to generate income. Let's take a look at the main options:
Viewers can use "Bit gems" or "Cheernotes" (animated emojis) during streams, and Twitch will pay the creator $0.01 for each.
Twitch creators receive 50% of their subscription fees. This provides Twitch affiliates with recurring income until viewers actively cancel their subscriptions.
Creators can sell games and in-game items on their pages, and earn 5% of the revenue.
Twitch Partners can get paid through advertisements.
Influential Twitch affiliates can be sponsored by companies to promote their products.
Creators can also use other tactics to increase their earnings. For instance, they can run monetized YouTube channels, make live appearances, compete in tournaments, and use affiliate links. If you're interested in the latter route, Pretty Links can help you shorten ugly links into more shareable ones.
Twitch Creator Requirements
Now that we've covered how people can make money as Twitch creators, let's go over the requirements to become one of the two different types.
Twitch Affiliate
Twitch won't pay you anything as a creator alone. However, joining the Twitch Affiliate program enables you to start making a profit.
The criteria to be accepted as a Twitch affiliate changes as the program develops. Currently, to qualify, you'll need to have at least 50 followers. Plus, you must meet the following set of requirements:
500+ broadcast minutes
7+ separate broadcast days
An average of 3+ concurrent viewers
You must have met these requirements in the last 30 days. Typically, it takes between two and four months to hit these requirements.
Twitch Partner
Twitch Partner is the top level you can reach as a Twitch creator. It enables you to monetize your channel, gaining the ability to run your own ads. This alone can significantly increase your earnings.
To reach this level, you'll need:
25+ broadcast hours
12+ separate broadcast days
An average of 75+ concurrent viewers
However, meeting the minimum requirements doesn't guarantee you Partner status. That's because it's much more competitive than becoming a Twitch Affiliate. For every two million active broadcasters, only 27,000 of those are Twitch Partners.
How to Grow Your Channel to Become a Twitch Affiliate
To increase your chances of becoming a Twitch affiliate, it's important to stream frequently to build your audience. Additionally, when choosing your content, it's wise to consider that popular games tend to attract a larger following.
It can be easy to forget that when a viewer tunes into your stream, they are seeking a performance. Therefore, you might also want to talk to your audience and play engaging music to make the experience entertaining for your viewers.
Interacting regularly with your audience is a great way to build a loyal following. You can do this by asking questions, playing with your viewers, or running events and challenges with other Twitch creators.
With any sort of performance, it's important to consider what makes you stand out from the crowd. As such, it's best to avoid copying what others are doing. Through trial and error, you can eventually find what works well for you, and what your viewers respond to.
As basic as it sounds, it's important to familiarize yourself with the Twitch Music Guidelines and other copyright laws. That way, you can protect yourself and your content from DMCA (Digital Millennium Copyright Act) issues.
You might also consider your audio and visual quality. Although you don't have to spend a fortune, investing in high-caliber equipment can help you provide a better viewing experience.
What You Can Expect to Earn as a Twitch Affiliate
To start earning money on Twitch, you'll need roughly 500 regular viewers. Then, as you build your profile and grow your channel, you can unlock greater earning potential.
Let's see what that might look like at a few different levels.
Making Money as a Small Twitch Creator
As a new Twitch Affiliate with a smaller audience of 50-100 subscribers, your earning potential lies between $50 and $1,500 per month. The exact number depends on average views, subscribers, and Bits.
With less than 500 followers, creating content for Twitch is more like a paid hobby, rather than a lucrative side hustle.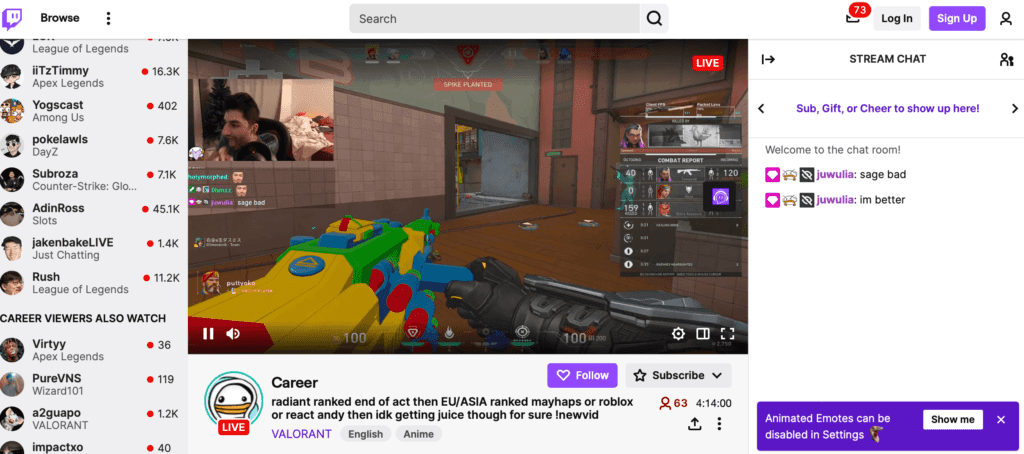 You'll earn $3.50 for every 1,000 views, plus 50% of the subscription costs to your channel. Therefore, with an audience of a thousand, if half are subscribed to the lowest tier, this would put your earnings at $1,247.
Making Money with a Large Audience
Once you've grown an audience on Twitch, you can access more income streams to boost your profits. The more income flows you tap into, the higher your earning potential will be.
For example, you can obtain sponsorship deals, start creating content for YouTube, and sell customized merchandise from your page. This is on top of the income you'd still receive from views, subscribers, and Bits.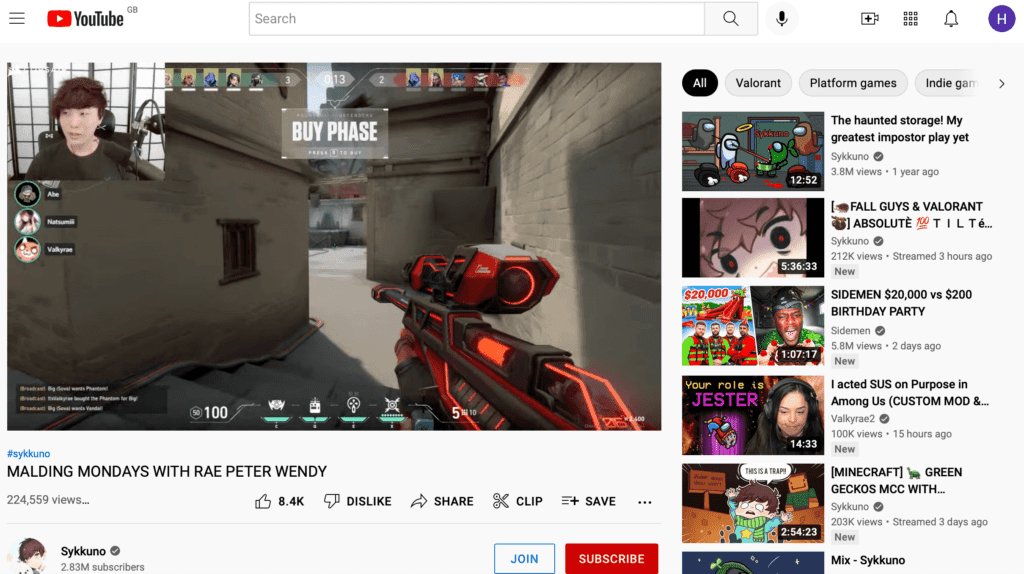 Furthermore, once your audience is large enough, you can start generating income from advertisements. An average streamer can make $250 in ad revenue for every 100 subscribers. Therefore, with one thousand subscribers, you can $2,500 per month based on ads alone.
As you can see, earning potential on Twitch can vary greatly. Still, you can make a solid additional income if you're willing to master the platform and build a loyal community.
Conclusion
As an affiliate marketer, your earnings can fluctuate rapidly. Therefore, it's a good idea to find new ways to generate profit online. Becoming a Twitch affiliate can be an excellent addition or even substitute for your regular affiliate business.
As a Twitch affiliate, you can make money via donations, subscriptions, sponsorships, game sales, and more. Plus, the platform can be a starting point for further earnings, opening up additional income streams from YouTube, outside sponsorships, advertisements, and merchandise.
Do you have any questions about making money as a Twitch affiliate? Let us know in the comments section!
If you liked this article, be sure to follow us on Facebook, Twitter, Pinterest, and LinkedIn! And don't forget to subscribe to our newsletter!